- Advertisement -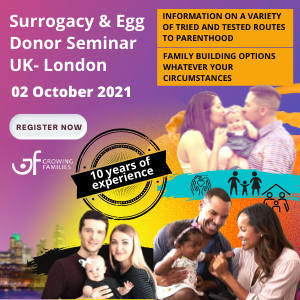 This week I am talking about an AMAZING form of massage called Manual Lymphatic Drainage (MLD) and I am going to explain how it may support reproductive health – including assisted conception procedures.
MLD and fertility
With research we are recognising how immunological factors are contributing to (in) fertility issues.  I am sure everyone reading this is well aware how science research is advancing fertility procedures – especially with regard to immunity.   But did you know that the lymphatic system plays an integral role in immune response; the circulation of hormones including oestrogen and ovulation?
I will be explaining a little more about the lymphatic system later but let me first explain lymphatic massage.  It is unlike any other form of massage because it uses very specific repetitive "pumping" hand movements to cleanse the body. Traditionally, MLD has been used as a remedial therapy post surgery and for lymphoedema.  However,  it can be used to prepare for conception and is an ideal accompaniment for both natural and assisted fertility.
7 ways MLD may support fertility.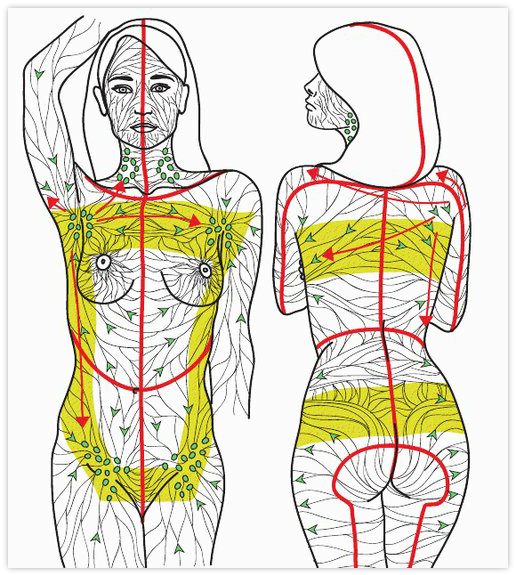 1. Essentially, this form of massage pumps the lymphatic (immune) system  to cleanse and re-balance. I have found it very useful to relieve inflammation including  post – viral;, support immune health issues and help calm endometriosis.
2. Detox – especially post operative; pre-fertility cleansing  or in between fertility treatments.  This form of remedial massage is particularly beneficial if you have recently experienced a "negative or chemical pregnancy" or any form of miscarriage or pregnancy loss.
Protocol – 6 week course of weekly treatments
3. It's anti spasmodic actions help relieve menstrual cramps, irritable bowel, constipation and  gut health disorders plus it is an excellent therapy to ease endometriosis symptoms,  or encourage ovulation.  I have had great success supporting poly cystic ovaries/PCOS syndrome.  PCOS Protocol – 3 times during the luteinising  phase.
4. Hormones and regulating menstruation.  Endometriosis, poly cystic, fibroids, mastitis, fibro cystic breasts and any oestrogen excess/deficient health disorders MLD  may help reduce pain and regulate your cycle.  Protocol – dependent on your circumstance. 
5. Regeneration of tissues including all forms of scar tissue so excellent when you have received a hysteroscopy, colposcopy, biopsy, hysterectomy, laparoscopy, hydrotubation  and most forms of reproductive or cosmetic surgery. Protocol – dependent on the surgery but usually a  short intensive course of treatments would be recommended.
6. It is a fantastic alternative to reflexology or acupuncture pre egg collection and transfer – the usual acupuncture/reflexology protocols would be the same as MLD treatment. 
7. Relaxation  –  this form of treatment encourages the parasympathetic system to balance.  It is deeply restorative and helps to support  reproductive anxiety and PMS symptoms plus improve quality of sleep.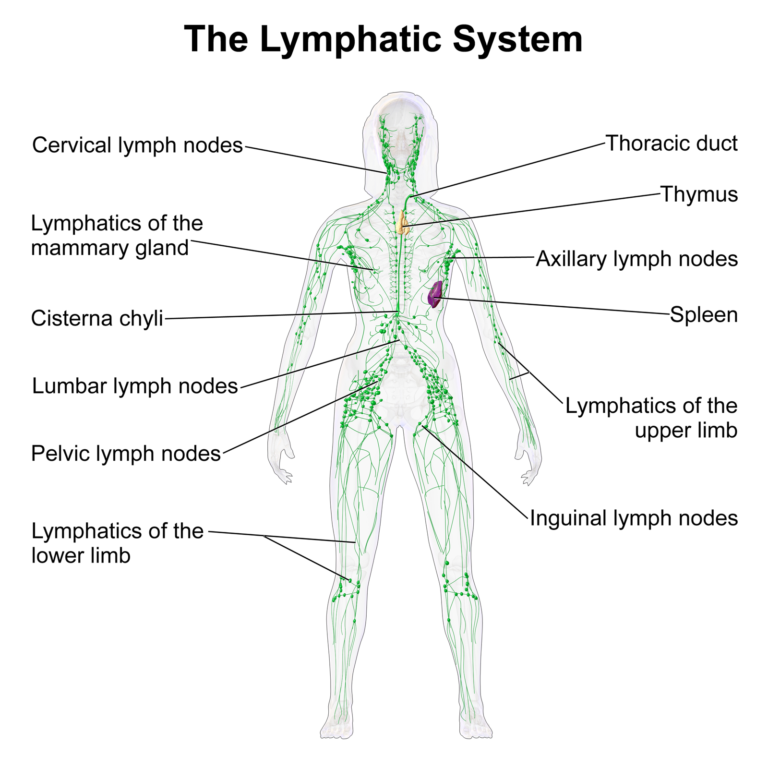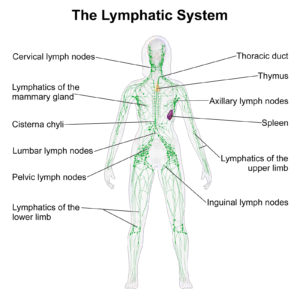 What is the Lymphatic System?
Put simply it is the plumbing  system of the body. It contains over 600 collection sites called lymph nodes which form a network running parallel to the blood system. Lymphoid tissue is semi-solid and consists of  water, fats, proteins, salts, hormones, dead cells, immune system cells and lymphocytes.
The job of the lymphocytes is to destroy bacteria, form lymphatic and blood cells and protect against disease.
Essentially, the lymphatic system is a one way closed system which defends the body against attack and cleanses the tissues through drainage.  A blocked lymphatic system is a breeding ground for pathogenic material.
Due to our sedentary lifestyles,  modern diet,  disease, prescriptive medication,  recurrent viral illnesses and even cosmetic, breast, reproductive or lymphatic surgery we can develop a sluggish lymphatic system.
When this happens  some of us are unable to detox waste efficiently which can result in a build up of  lymphocytes, macrophages, T-cells, B-cells and other infection-fighting material; viruses, fungi and bacteria. Unlike the circulatory system the lymphatic system has no pump; instead it depends on intrinsic contraction of the smooth muscle cells in the walls of the lymph vessels (peristalsis) and the movement of skeletal muscles to  gently propel lymph towards the lymph nodes.  Put simply,  it needs to be massaged and pushed to manoeuvre around the body and re-circulate body fluids,  release hormones and stimulate the immune system!
What affects the Lymphatic System?
Pollution of all forms
Radio active energy including x-rays, MRI's etc
Antibiotics; intra-lipids, and other fertility and prescriptive medication
Preservatives in food and cosmetics
Pesticides
Social drugs, vaping, nicotine, alcohol etc
By-products of an unhealthy lifestyle including poor food choices, processed and refined foods
Adrenal fatigue, stress, anxiety, depression and worry
Geographic pollutants  including wi-fi, air conditioning, petro-chemicals and city living
Recurrent viral infections and vaccinations
Auto immune diseases including thyroid disorders
Exhaustion and  fatigue
Surgery – cosmetic, assisted reproductive procedures,  dental and much more including Botox