The Alternative Parenting Show part of Alternative Family Week, now in its ninth year, is due to take place at the Royal College of Surgeons on Saturday, September 24, 2016.
The event showcases the various alternative ways you can start your family, from surrogacy to fostering and adoption, information for LGBT families and IVF. There is also a focus on single parenting.
Alongside a number of stands where you can directly access services and providers, there are also one-to-one sessions with experts and a number of seminars to choose from which are hosted by My Future Family. Entry to the show is completely free.
For the whole journey
For the first time, the show will feature information and events for those starting a family alongside activities for those who are already in their alternative family.
There will be networking events where people can share stories, experiences and information. All told, it provides a great chance to meet other parents in a similar family type.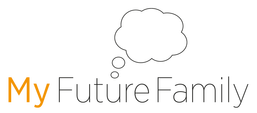 Seminars hosted by my future family
My Future Family was created off the back of the Alternative Parenting Show as a space to assist in the networking of those on the alternative path to their family.
It is hoped it will become a vibrant space that has the same positive and friendly atmosphere featured at the show, and engages those on their journey as well as starting their journey so that they can share experiences, lessons learnt and help more families along their unique path.
Surrogacy zone
This year is also going to strongly feature information and a campaign around UK surrogacy law. A number of parties are working together to try to make vital improvements to inadequate UK laws around surrogacy – those that frequently leave intended parents without a child and at a loss as to how to start their family in an area with such high risk and poor rights.



The show takes place at the end of Alternative Family Week, which was launched in 2013 by founder Sarah Garrett, who had her own alternative family and wanted a chance to socialise with other alternative families. Each year we support any groups who want to put on an event. It is a chance to reach out and expand social circles.
Previously the Alternative Family Week has strongly focussed LGBT families, however this year we are keen to support events also aimed at single women starting a family and encourage women to get in touch with us. Join the
Alternative Family Week mailing list by emailing [email protected] with AFW in the title, and we will send you details of all the events taking place during that week.
More details on the show seminars and the surrogacy programme will be released in July and August on the website and all the Alternative Family Week events will also be listed online nearer to Alternative Family Week. Anyone interested in hosting an event should contact Naomi.
The Alternative Parenting Show is brought to you in partnership with My Future Family, and sponsored by the London Women's Clinic.
RAISING AWARENESS ABOUT MODERN FAMILIES AND GIVING ADVICE TO WANNABE PARENTS
Figures realised by the ONS show that families come in all different shapes and sizes and that is certainly going to continue as single men and women, as well as same-sex couples, are exploring ways in which to start a family.
Alternative Family Week helps give advice for would-be mums and dads and will help raise awareness of modern families.
WAYS TO GET INVOLVED
• Visit us at Alternative Parenting Show, the one stop shop that gives advice on starting a family on 24th September – find out more here
• Hold events during the week
– We will publicise your events on our website and through our PR and comms
• Show your support
– We will add your logo, information and link to the website at no charge. In exchange please promote the week on your site and through social media
• Promote the week through your contacts
• Find out more about and attend events
– event details will be released from June and updated regularly
Remember the Alternative Parenting Show part of Alternative Family Week, now in its ninth year, is due to take place at the Royal College of Surgeons on Saturday September 24, 2016.