The most advanced technology together with constant medical research allows our centre to help day by day women with fertility problems. Based in Barcelona, Women's Health Dexeus was the first in Spain in performing all assisted reproduction techniques.
Hard to choose the right clinic?
We know how difficult and stressful is getting all the information you need to choose a city and a clinic where to perform your assisted reproduction treatment. There is so much information online that it is hard to choose among so many offers.
The International Department of Women's Health Dexeus has been created with the main purpose of making this process easy by improving the communication between you and the centre. What we do is offer constant and personalized care from the first contact with the clinic, before making the decision, at the first visit and during the whole period covering treatment or a medical procedure in our centre. It's far from being a simple translation service; you will be assigned to a coordinator that will follow your case from the beginning till the end. Our main purpose is to take care of your health in a familiar and easy environment.
Do you need more information? Let's talk by video conference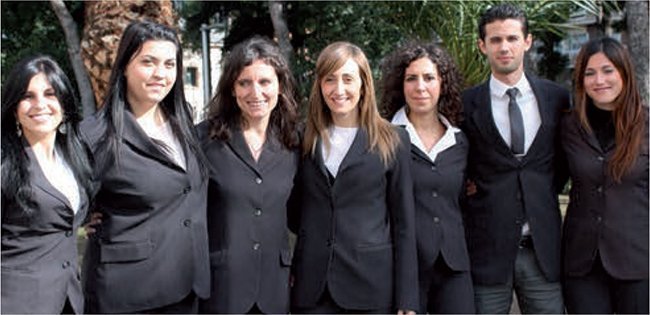 We are a team of 8 fertility experts speaking fluently in English, French, Italian, German and Russian. For this reason, we facilitate a preliminary interview by video conference with someone from our International department, in English, French, Italian, German or Russian, who will answer all questions you might have about your treatment in our centre and also about everything you need to make your trip to Women's Health Dexeus in Barcelona an enjoyable experience: which treatments are available in our facilities, how will be the procedure of your treatment, what tests or analytics you will need before beginning your treatment, how many days you are going to be in Barcelona; where to stay; how to reach our facilities; or how to request information by phone, mail or internet.
With the video conference, you will be able to speak with us in the comfort of your own home, without travelling or unnecessary expense.
With the highest level of confidentiality
Communication confidentiality is guaranteed with our secure server, avoiding the use of third-party platforms such as Skype. We use a platform compatible with iPhone, iPad and Google Android.
Contact
Women's Health Dexeus Gran Via Carlos III, 71-75. 08028 Barcelona
Phone +34 93 227 48 96 [email protected] en.dexeus.com