- Advertisement -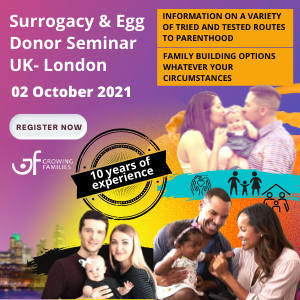 Boston IVF is a global leader in cutting-edge fertility treatments, Boston IVF compassionately assists individuals and couples achieve their dream of starting a family.
With more than 50,000 babies born since 1986 and each of our physicians on staff at Harvard Medical School, we are one of America's most experienced centres.
Cutting Edge Treatments
Our new Frozen Donor Egg Program allows for patients to perform a cycle within 1-2 months! Donors have already been screened and completed their egg retrieval. Their eggs have been frozen and are ready to be selected, so you can cycle at a time that works best for you.
Your Personal Doctor
Dr. Moragianni is a Clinical Instructor at Harvard Medical School and Director of the International Patient Program at Boston IVF.
She speaks Greek, French, Italian and Albanian.
International Concierge Service
Dr. Moragianni is personally available to all of her patients via email and cell phone, to help answer their questions and guide their treatment in a highly compassionate manner.
In addition to her direct access, our international "concierge" package includes car transport, boutique hotel reservations, tourism packages and more.
Receive answers quickly via Skype and telephone consultations with Dr. Moragianni!
Other Services Include:
IVF with Donor Egg
Gender Selection
Same Sex Couple Options
Fertility Preservation
Gestational Surrogacy
Array CGH (superior to PGD)