Britain approves IVF using genes of three parents
The Government's Chief Medical Officer, Dame Sally Davies, said that legislation to allow the use of mitochondrial replacement could be passed by Parliament at the end of next year with the first IVF babies resulting from the technique being born within two years. "What we are starting to do […]
Click here to view original web page at www.independent.co.uk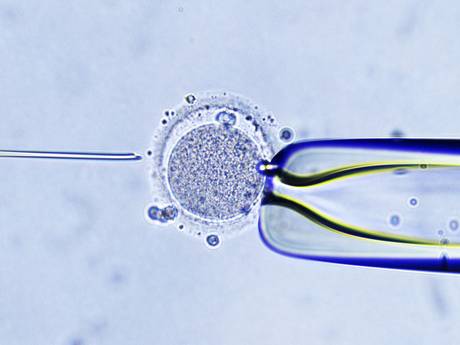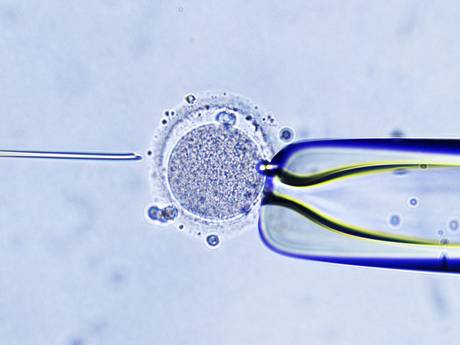 Britain is set to become the first country in the world to allow a controversial IVF technique that produces embryos with DNA from three people in an attempt to rid some affected families of serious genetic disorders. If Parliament gives the go-ahead, it would mean that Britain would also be the first nation to allow a form of "germ-line gene therapy", where the DNA of all subsequent generations within a family is changed in order to eradicate inherited diseases.
The Government's Chief Medical Officer, Dame Sally Davies, said that legislation to allow the use of mitochondrial replacement could be passed by Parliament at the end of next year with the first IVF babies resulting from the technique being born within two years.
"What we are starting to do now is to develop the regulations, consult on these regulations and then to take them into Parliament… I hope then to go forward and we'll be the first country if we do," Dame Sally said yesterday.
Inherited defects within the mitochondria – the tiny "power packs" of the cells – affect about one in 6,500 people. Most have mild forms but between five and 10 babies a year are born with a severe form of the disease and it is these children whose lives could be transformed by the technique, Dame Sally said.
"Mitochondrial disease, including heart disease, liver disease, loss of muscle coordination and other serious conditions like muscular dystrophy, can have a devastating impact on the people who inherit it," she said.
"People who have it live with debilitating illness, and women who are affected face passing it on to their children. Scientists have developed ground-breaking new procedures which could stop these diseases being passed on," she added.
The technique involves transferring the nuclear material of an affected mother's egg cell into the donor egg of an unaffected woman, whose healthy mitochondria will then be passed on to the IVF baby.
This means that the baby will inherit DNA from three biological "parents" – the mother, the father and the donor woman – but scientists emphasised that less than 0.1 per cent of the baby's genes will come from the donor in the form of mitochondrial DNA.
Children born from the technique will not be given the right to know the identity of the woman who donated the egg as she will not be officially recognised as a parent, Dame Sally said.
The technique will also mean that all subsequent generations of children born to girls resulting from the procedure would also carry the mitochondrial changes. In Britain, such germ-line gene therapy has been banned and Dame Sally emphasised that there are no plans to lift this ban in the case of nuclear DNA.
"It is the germ-line of your mitochondria that goes down [the generations] but that is quite separate from the DNA of the nucleus which is what makes us what we are… There is no intention of doing anything with the nuclear DNA," Dame Sally said.
"I am comfortable with this. I think we will save some five to 10 babies born with ghastly diseases and [to an] early death without changing how they look or behave, and it will allow mothers to have their own babies, which at the moment they cannot."
She added that all children born from the technique will be closely monitored by doctors during their lives for signs of any ill-effects resulting from the IVF procedure, although she emphasised that there is no evidence from animal studies that it can cause medical problems.
"I have to rely on the advice of scientists and what I hear from scientists whom I can trust is that this looks pretty safe. We have no evidence that it is unsafe," she said.
"There are clearly some sensitive issues here and I'm not trying to avoid them, but since researchers first approached the Health Department in 2010 we've been taking views in different ways and it is clear there is general support for these techniques to be used, subject to strict safeguards."
An extensive public consultation on the procedure by the Human Fertilisation and Embryology Authority found widespread support for the technique but some critics suggested that it will increase the risk of unforeseen health problems as well as raising the prospect of "designer babies". "These techniques go far beyond anything existing in both invasiveness to the embryo and complexity, so it's not surprising that they pose serious health risks to the child," said David King, director of the pressure group Human Genetics Alert.
However, Alison Murdoch, professor of reproductive medicine at Newcastle University, which is a pioneering mitochondrial replacement in IVF procedures, welcomed the decision to introduce legislation to allow it.
"This is great news for UK science and gives hope to women who just want a healthy baby. The UK government has made a moral decision," Professor Murdoch said.
"Our research is leading to a pioneering IVF technology to reduce that risk for mothers who have abnormal mitochondria. There is still more research to do, but this decision means that we could eventually be allowed to offer it as a treatment."
The mitochondrial replacement has resulted from a revolution in IVF technology and the manipulation of eggs and embryos.
It involves two techniques. One, called maternal spindle transfer, involves switching the nucleus from the mother's egg cell before fertilisation while the other, called pronuclear transfer, involves switching after fertilisation, which results in the destruction of the donor's embryo.
Gene genius: What the experts say
Sir John Tooke, president of the Academy of Medical Sciences: "Introducing regulations now will ensure there is no avoidable delay in these treatments reaching affected families."
Dr Catherine Elliott, director, Medical Research Council: "UK scientists are now at the exciting point of being able to turn these techniques into a means of preventing these appalling diseases."
Professor Doug Turnbull, director, Wellcome Trust Centre for Mitochondrial Research, Newcastle University: "This will give women … the opportunity to have children free of mitochondrial disease."
Professor Robin Lovell-Badge, head of genetics, MRC National Institute for Medical Research: "There's nothing in the science conducted to date to suggest new techniques are unsafe."
Robert Meadowcroft, chief executive, Muscular Dystrophy Campaign: "We now urge the Government to move with haste, and to draft regulations to share with the public."
Click here to view original web page at www.independent.co.uk and read more on IVF
Do This ONE Thing to Improve Your Fertility Immediately
Why is Earth the only planet in our solar system that supports life forms?
Quite simply…water.  No other planet has it.
Drinking water is essential for optimal health.  And you probably think you get plenty of fluids every day.
Yet, up to 75 percent of Americans may be in a chronic state of dehydration, according to research.
Many people understand the importance of drinking enough water but they don't overcome the perceived inconvenience to make it part of their routine.
The problem is that allowing yourself to become dehydrated causes more inconvenience because it can be a significant contributing factor to your fertility issues.  Something as simple as drinking enough water can be the turning point for you.
Staying hydrated is critical when trying to get pregnant.  You can survive weeks without food. But as little as a few hours without water.  For example, a child left in a hot car or an athlete exercising hard in hot weather can dehydrate, overheat and die in a period of a few hours.
50-70% of your body weight is water.  Your blood is 85% water, your muscles 80%, your brain 75% and even your bones are 25% water, which indicates how important water is for your health.
Water keeps all of your organs and cells functioning properly including the reproductive cells (egg, sperm) and reproductive organs (brain, ovaries, uterus, testes, thyroid).  It also naturally flushes out toxins in the body.
For men, semen production and semen volume can be reduced by not drinking enough water.   If semen is thicker due to dehydration, sperm may have trouble swimming.
For the fetus, staying hydrated is critical for fetal development.  Water helps carry nutrients to the placenta and is an important part of all aspects of development from the time of fertilization. Without water, a developing baby cannot survive, increasing the risk of miscarriage.
For women, dehydration can affect…
…which leads to dehydration interfering with or preventing ovulation
The cervical mucus, which is important in transporting the sperm to the fallopian tubes for egg fertilization.  Having little to no cervical mucus can be an indication that you're dehydrated. You should see 2-3 days of egg white, stretchy cervical mucus around ovulation.  Without enough water, the cervical mucus that balances vaginal pH also becomes too acidic, harming the sperm.
Implantation –  Water is necessary for cell division and metabolism. The cells of the uterine wall must be healthy for the embryo to implant.
How much water to drink?
Because people are busy throughout the day, using thirst as a guide is unreliable.
A general rule of thumb is to drink half your weight in ounces of water.
But more accurately, use your urine as a guide.
The color should be pale yellow like lemonade.  If it is a deep, dark yellow then you are probably not drinking enough water.  If it is colorless, you are drinking too much water which can cause salts & other electrolytes in your body to become too diluted.
A healthy person urinates on average about 7-8 times a day.  If you haven't urinated in many hours, that's an indication that you're not drinking enough.  Time your water intake so that needing to go to the bathroom doesn't cause you to wake up at night.
Make sure you start your day with a large glass of water to rehydrate.  You breathe out a small amount of water every time you exhale as you're sleeping.  If you sweat at night, you're also losing water.
Water bottles
Storing your water in the appropriate water containers is important.  Glass and stainless steel water containers are best.
DO NOT USE plastic bottles!  Even if they're BPA-free.
BPA (bisphenol-A) mimics estrogen, and therefore can have estrogenic effects in the body causing infertility including low sperm quality.  BPA increases aneuploidy, a defect consisting of abnormal loss or gain of chromosomes, which could lead to miscarriages or disorders such as Down Syndrome.
Plastics, including BPA-free materials, leach chemicals that act like estrogen in our bodies.  Conditions that are known to release these harmful chemicals are heat, putting them in a microwave or dishwasher, or leaving a plastic water bottle in a hot car.  Microwaving the containers or placing hot liquids or food into them releases BPA 55 times more rapidly! But even normal contact with food or water was enough for these chemicals to leach into the food and the water because they are unstable.  Some of the chemicals that are in the BPA-free plastics actually have been found to have greater estrogenic activity than BPA itself.
Water quality
Many people rely on drinking bottled water regularly.  The problem is that you don't know how long they've been in the plastic bottle and what conditions they have been stored in.
Instead, purify your tap water using the best water filtration system you can afford, preferably one with reverse osmosis (RO).
Unfortunately, an effective water filtration system also removes beneficial minerals (magnesium, calcium, iron, manganese).  Because RO water doesn't have enough minerals, when it is consumed, it also leaches minerals from the body and your food if you cook with RO water. It's because water wants to bind to everything, and it will take the minerals where it can — like from your body or your food.  This means that the minerals in food and vitamins are being urinated away.
Less minerals consumed plus more minerals being excreted equals serious negative side effects and big health problems, including fertility issues.
A simple solution is to add trace minerals to filtered water.
Here are some easy tips to ensure you're drinking enough water
Have a bottle with you constantly and make it a habit to take a sip whenever you have down time.
Use an app to track your water intake.>
Set recurring water break reminders on your phone.
Buy a bottle with pre-marked timed intervals. You can also make your own stickers to add to your favorite clear bottle.  All you have to do is come up with your own timed drinking goals and write the times on the bottle.
Optimal fertility starts with the basics – water being the most critical ingredient to life.  Make it a daily habit to drink enough for your reproductive needs.
Study Points To Fertility As A Leading Economic Indicator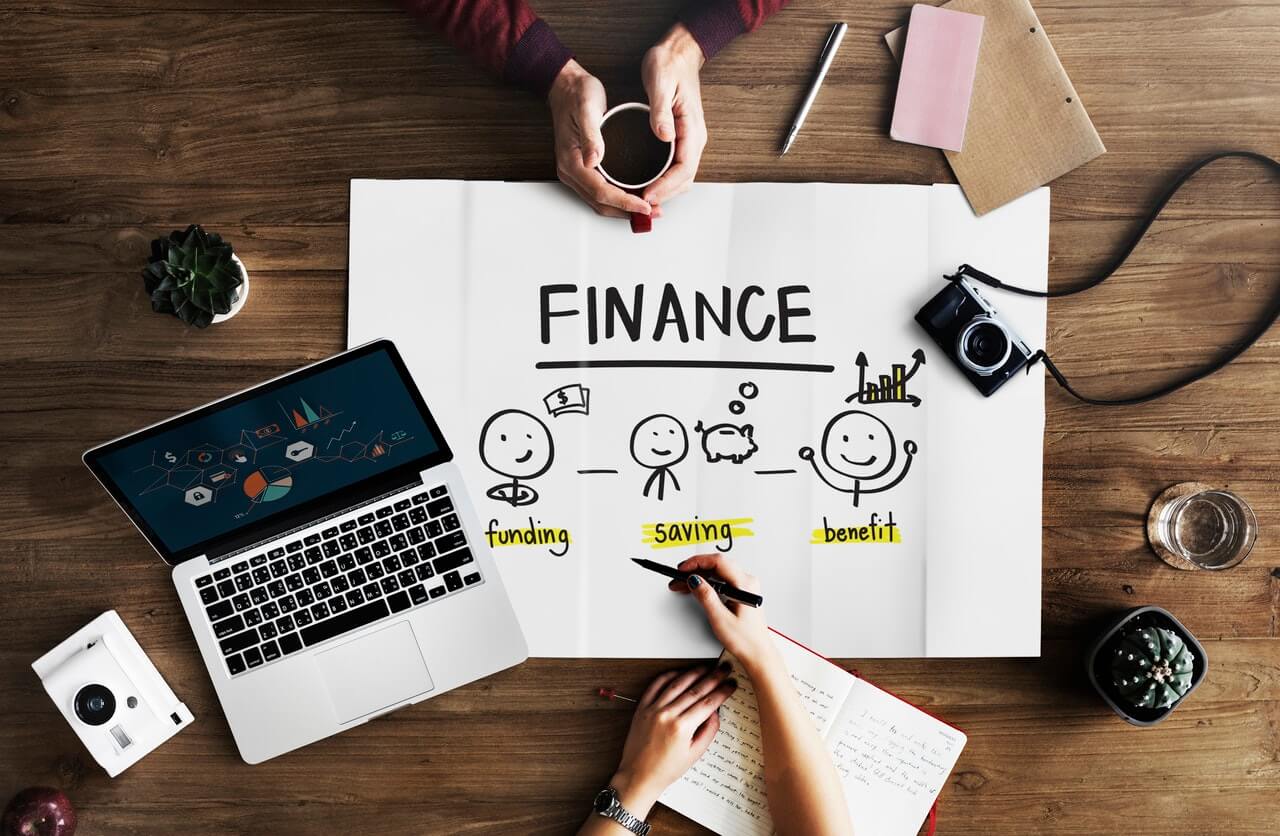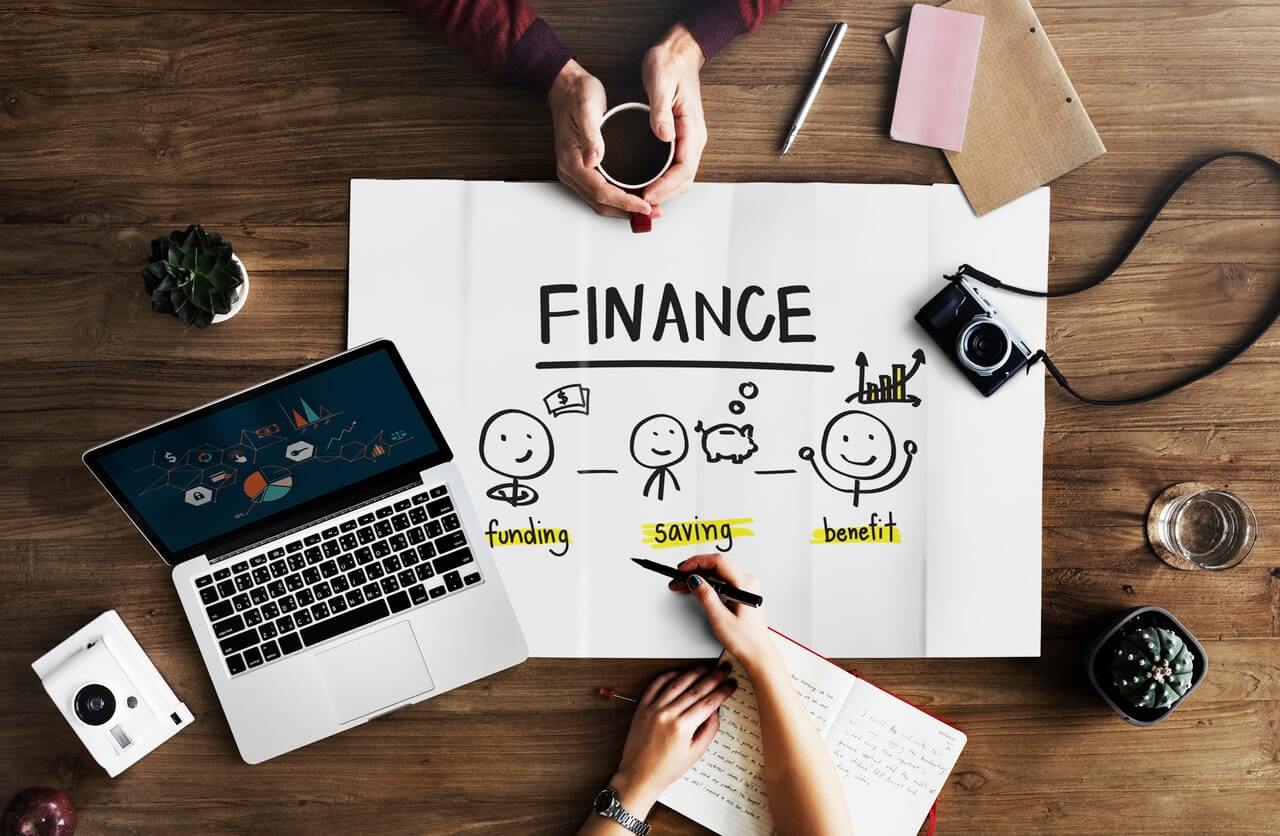 Many research studies have shown that when the economy does well, people have more babies, and when the economy does poorly, they give birth less.
New research from the University of Notre Dame, however, discovers something unique — people appear to stop conceiving babies several months before recessions begin.
The study, "Is Fertility a Leading Economic Indicator?" was published Feb. 26 in the National Bureau of Economic Research's working paper series. It is coauthored by Notre Dame economics professors Kasey Buckles and Daniel Hungerman, and Steven Lugauer from the University of Kentucky.
The team compared conceptions to other well-known economic indicators — such as consumer confidence and durables purchases — over the past 30 years and found that conceptions fall at the same time or even before other indicators whenever a recession is about to start.
"We show that for the last three recessions, conceptions predicted the downturn just as well as traditional economic indicators did," Buckles says.
The team examined data on more than 100 million births spanning decades in the United States. Unlike most studies that use data aggregated up to the year level, the NBER paper focuses on the timing of births within the year using monthly or quarterly data, which allowed the researchers to study changes occurring months before a recession — changes that papers using annual data would miss.
"Once you examine monthly or quarterly data, the pattern becomes obvious," Hungerman says. "We show the existence and magnitude of this pattern before the Great Recession, and it's striking since that recession was famously hard to predict. None of the experts saw it coming, and in its first few months, many business leaders were convinced the economy was doing OK — even as the number of conceptions plummeted and had been falling for a while.
"While the cyclicality of fertility has been studied before, the possibility that conceptions change months before recessions begin has not been shown before," he says. "In fact, some well-known studies have even declared that the pattern we find shouldn't exist."
"One way to think about this," Buckles says, "is that the decision to have a child often reflects one's level of optimism about the future."
The study also shows conceptions are slow to rebound when recessions end. The Great Recession famously had a "jobless recovery." This study finds it also had a "babyless recovery."
The paper is available online at http://www.nber.org/papers/w24355.
---
Also published on Medium.
Rainbow Babies: Tips To Move Through The Joys, Fears And Tears Of Pregnancy After Loss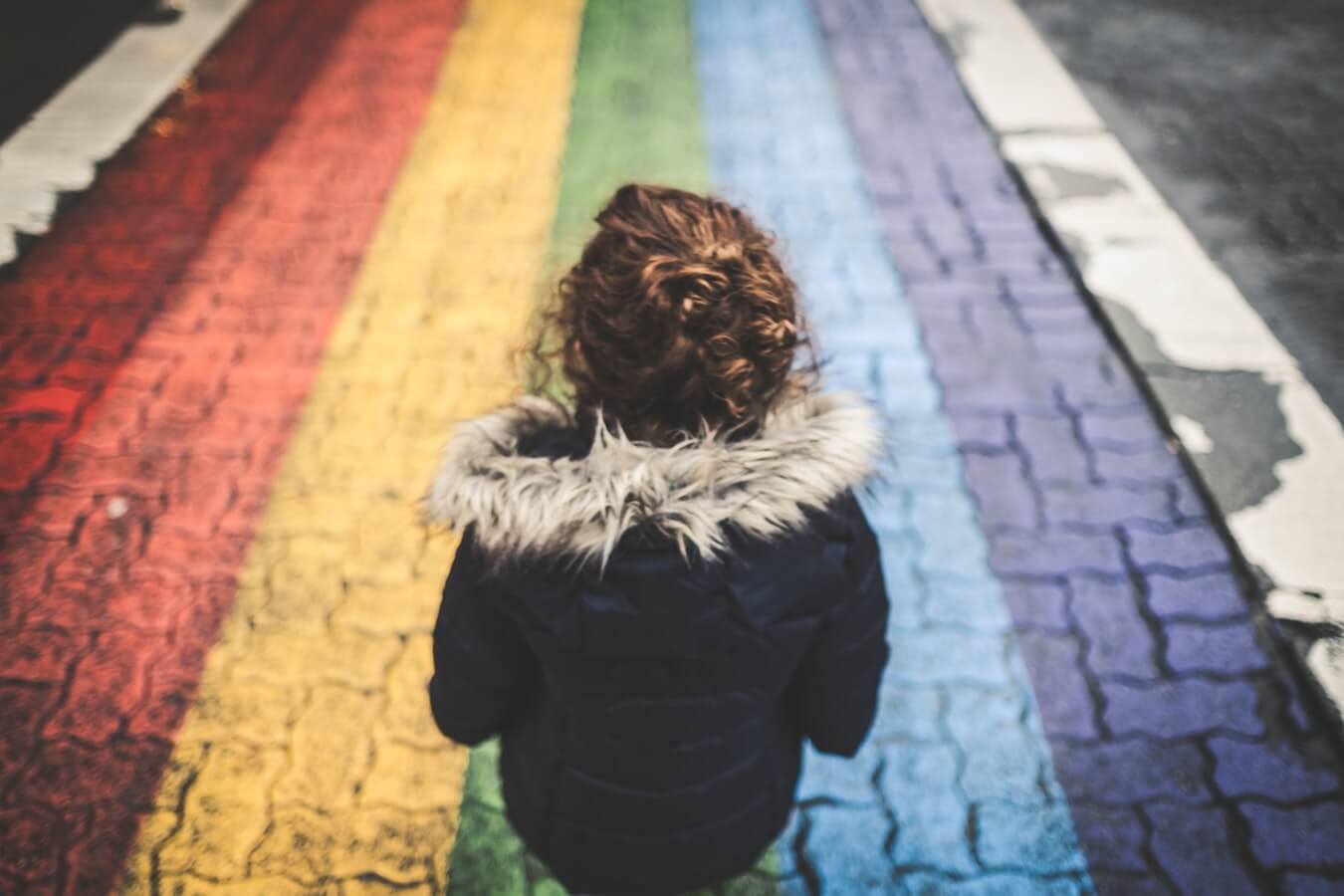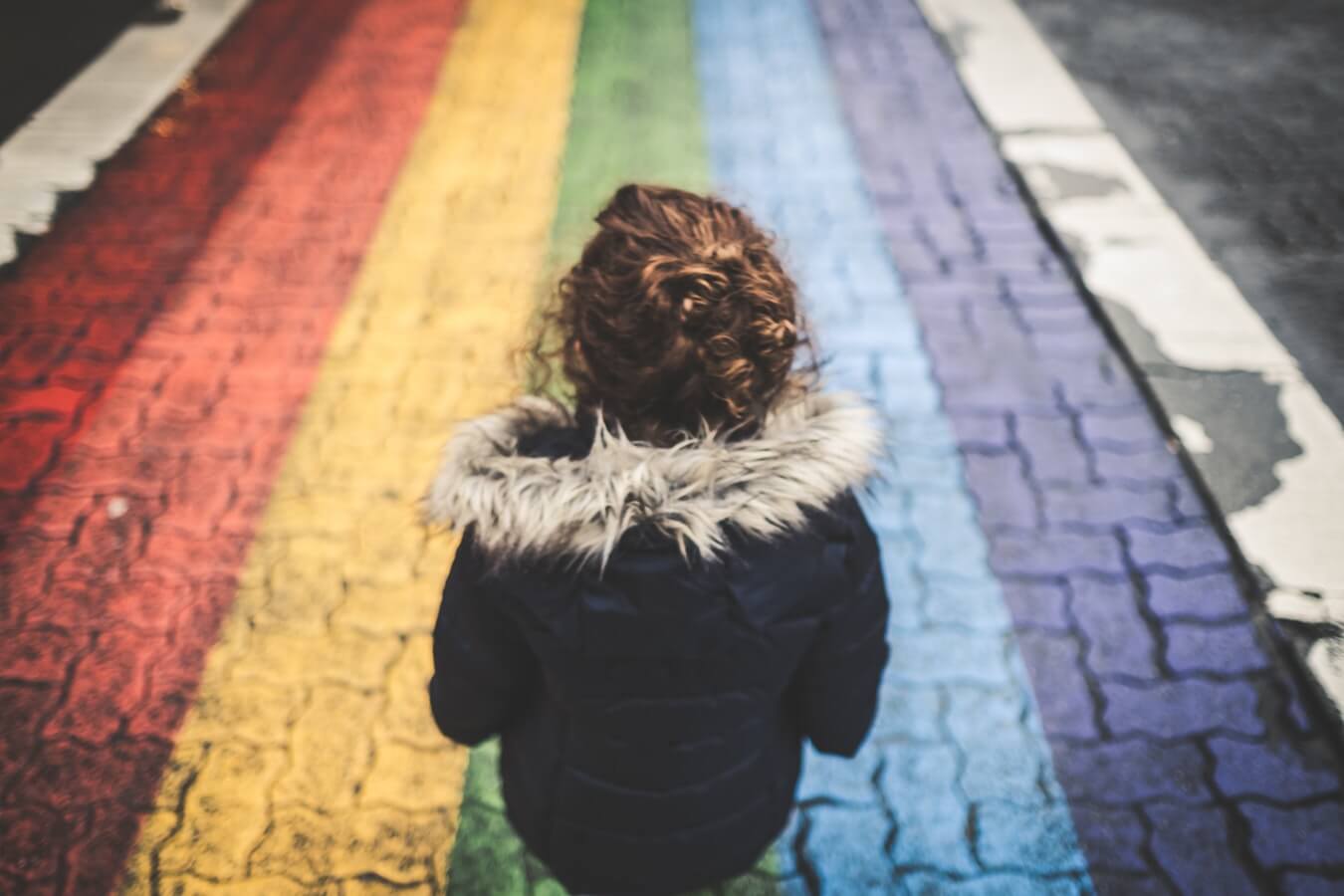 Congratulations! You're pregnant! Everyone around you is excited except, perhaps, for you. Last time this happened and/or the time before that and/or the time before that, the pregnancy didn't continue. You may have had a miscarriage, a stillbirth or a neonatal loss. You may have felt isolation, grief, anger.
In fact, you may have thought this pregnancy would resolve these feelings when, in fact, you've been noticing lately that they're all still lurking in the background. To make matters worse, you may now be feeling petrified you'll lose this baby too. Worry, fear and uncertainty are very commonly felt by pregnant people who've experienced a loss.
Here are some suggestions to help you move through the challenges and enjoy pregnancy again.
1) It was not your fault
Whatever happened last time, it was not your fault. Not all pregnancies are perfect. Not all births end up in live babies. You did your best. Shitty things happen. It was not your fault.
2) Choose the right health care provider
It's normal to be emotionally vulnerable. It's normal to feel anxiety. It's normal to want a million extra appointments but then simultaneously feel like that high after your fourth ultrasound was too short-lived. It's also normal to be happy.
Research suggests that pregnant people following a loss do better with care providers that respect their unique experiences. Most often, this can be found in a care provider that provides strong continuity. For some this is someone they've worked with in a previous pregnancy. Others prefer to start afresh. Good, consistent professional support that honours your individual experiences is not only important for your personal wellbeing but it also improves pregnancy outcomes.
3) Ask for what you need
After a loss, many people find the need for more personalised care to support them through their pregnancy and birth. If you think you need a more frequent schedule of visits for your own wellbeing, ask. If you want to know how to get reassurance in the middle of the night, ask. If you need them to start the appointment with a fetal heart rate check, ask. If you want an additional ultrasound for reassurance, ask. Take an active role in planning your pregnancy and birth. If you're not finding your care providers responsive, ask to change to someone else. Research suggests that feeling a sense of control in your journey can help you enjoy your pregnancy again.
4) Build your community
After experiencing loss, it's not uncommon to delay emotional involvement in a subsequent pregnancy and that's okay. This is your pregnancy and your baby. You get to decide when you announce your pregnancy to the world. You get to decide how you feel about your baby. However, sometimes this valuable protective mechanism also deprives us of seeking necessary support. Many woman do not get adequate emotional and psychological support to deal with their feelings.
While you may be turning to your partner, he or she may also be processing the pregnancy differently, particularly at triggering times, for they are on their own journey of isolation, grief, anger. Bring those into your community who will be there for you when things are tough. Ask your care provider to connect you with someone who's experienced loss. Consider seeing if there are any support groups in your area for folks who've had similar experiences to your own. Research suggests group support helps diminish feelings of isolation and allows for stronger relationships between partners moving forward.
5) Prepare for your rainbow baby
The vast majority of people who've experienced losses do go on to have healthy babies. We call them rainbow babies. For, they are the beautiful babies we welcome into the world after the storm that is loss. Just think: you're pregnant with your rainbow baby! Find ways for you and your support people to celebrate milestones, even when you're feeling fears to the contrary. Find ways to do the things that normalise, even if a bit of adaptation is necessary.
If you think you'd feel isolated attending a regular childbirth education class, sign up for a private one instead. Read positive books about pregnancy, childbirth and parenting. Do the silly things you always imagined you'd do. Be determined to maintain hope: your rainbow baby is on the horizon!
If you want to find more support you can contact Rishma via her website www.rishmawalji.com