- Advertisement -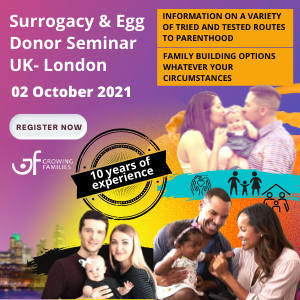 Committed to expanding access to the highest quality of fertility care available, the CCRM Network is opening a new location in the San Francisco Bay Area on June 28. CCRM San Francisco is co-founded by board-certified reproductive endocrinologists Salli Tazuke, M.D. and Sunny Jun, M.D. The new facility houses an all-inclusive fertility treatment centre with a dedicated on-site physician team, IVF laboratory, procedures area, and comprehensive diagnostic services.
Founded in 1987 by William Schoolcraft, M.D., CCRM achieves some of the highest pregnancy success rates in the nation. In addition to the San Francisco office, CCRM currently has locations in Atlanta, Boston, Colorado, Houston, Minneapolis, New York, Orange County, and Toronto, Canada.
A new office in Northern Virginia is expected to open July 2017.
"We are proud that we continue to attract talented physicians who share our dedication to clinical excellence within our communities," said Dr. Schoolcraft. "Drs. Tazuke and Jun are two of the most talented physicians in the Bay Area and they are a great addition to the CCRM team."
Dr. Tazuke received her undergraduate degree from Stanford University and her medical degree from University of California San Diego. She completed her residency at Yale University School of Medicine and her fellowship in reproductive endocrinology and infertility at Stanford University School of Medicine. Dr. Tazuke is fluent in Japanese and conversant in Mandarin and Spanish.
"CCRM has some of the highest success rates in the industry and is continuously developing ground-breaking techniques to improve fertility medicine," said Dr. Tazuke. "We are delighted to team up and partner with such a renowned group of physicians, embryologists and researchers."
Dr. Jun received her combined B.A/M.D degrees from Boston University. After completing her residency in obstetrics and gynaecology at Stanford University School of Medicine, she then stayed at Stanford to complete her fellowship in reproductive endocrinology and infertility. Dr. Jun is fluent in Korean and conversant in Spanish.
"We are incredibly excited to be a part of the CCRM Network. Families from across the Bay Area will now have the opportunity to have convenient access to a world-class fertility treatment centre and ultimately, the best possible chance of having a healthy baby," said Dr. Jun.
CCRM San Francisco is a partner clinic of the Colorado Center for Reproductive Medicine ("CCRM"). Founded in 1987 by Dr. William Schoolcraft, CCRM is recognized as one of the top fertility treatment centres in the nation, providing a wide spectrum of infertility treatments ranging from basic infertility care to advanced in vitro fertilization (IVF) technology.
In addition to San Francisco, CCRM has locations in Atlanta, Boston, Colorado, Houston, Minneapolis, New York, Orange County, Toronto, Canada, and a Northern Virginia location is slated to open summer 2017. Dr. Schoolcraft and his colleagues achieve some of the highest pregnancy rates in the country.
CCRM website www.ccrmivf.comwww.ccrmivf.com