- Advertisement -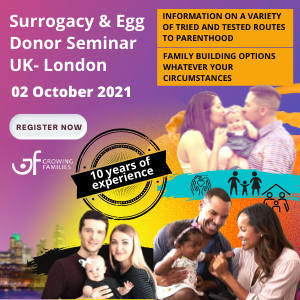 A heartbroken patient has launched a multi-million dollar class action case against Monash IVF, one of Australia's leading IVF clinics, saying her chances of falling pregnant have been scuttled after a controversial genetic test labelled her embryos as "abnormal".
Danielle Bopping, of Canberra, has launched a class action in Victoria's Supreme Court accusing Monash IVF of breaching its duty of care by failing to tell her and others about the pitfalls of non-invasive pre-implantation genetic testing, which was being trumpeted by the fertility specialist.
She has since learned the testing can produce false-positives.
Documents were filed in the Supreme Court of Victoria against Monash IVF and the Adelaide Fertility Centre on behalf of patients who attended the clinics between May last year and October this year.
Her lawyer, Michel Margalit, said more than 100 people had already expressed interest in joining the suit and she was expecting up to 1,000.
"Danielle's in her 40s now and had she known at the time that this technology was … not accurate in the manner she believed, she could have taken a different course," Ms Margalit said.
"I think that there is a real possibility that many, many people will question whether or not they have lost their ability to have children because of this inaccurate testing."
More than 100 and potentially over 1,000 men and women have joined the suit against Monash IVF claiming that potentially viable embryos were destroyed because a pre-implantation genetic test was faulty.
The lawsuit comes amid revelations that new, non-invasive preimplantation genetic testing technology used by the fertility specialist is significantly less reliable than first thought.
The non-invasive PGT-A test was introduced nationally by Monash IVF in May last year and was believed to have been used up to 13,000 times before it was suspended this year.
Monash IVF became aware of a fault only when it undertook a review of the program in late September.
Genetic screening is used to detect gene mutations that could be passed on to children, which can determine the risk of the child being born with debilitating or deadly genetic conditions.
Members of the class action are seeking compensation for economic loss as well as pain and suffering, with some of the women and couples fearing they may have lost their chance to have children.
The class action members come from Victoria, NSW, the ACT, Northern Territory, Tasmania, Queensland and South Australia.