Conceive Plus is fertility lubricant and vitamins are designed to increase the chances of conception and are used by trying to conceive couples on their path to pregnancy since 2008. It is also the only personal fertility lubricant that is formulated with Calcium and Magnesium ions developed by doctors and loved by millions in over 60 countries.
There are many challenges faced by couples who want to get pregnant naturally to start or extend their existing family. Busy lifestyles, careers, buying a home, as well as everyday health concerns such as lack of sleep, poor diet and lack of exercise can create emotional stress or stress on the body, either of which can negatively affect the chance of conception.
Even the process of conception itself, the journey of the sperm to the egg is a complex feat of biology fraught with variables. Despite the stories, we read of how easy it is to get pregnant (and for some it is) statistically a couple in their twenties has a 20 to 25 percent chance of pregnancy each month.
By 30, the chance of becoming pregnant in a given month lowers to around 15 percent and by 35, the likelihood is can be as low as 10 percent in any month.
How does conceive plus help with pregnancy?
When pregnancy does not occur as planned many couples can stress unnecessarily especially if there is a lack of education or understanding of fertility, such as the fertility period, the process of ovulation and the days that conception can occur.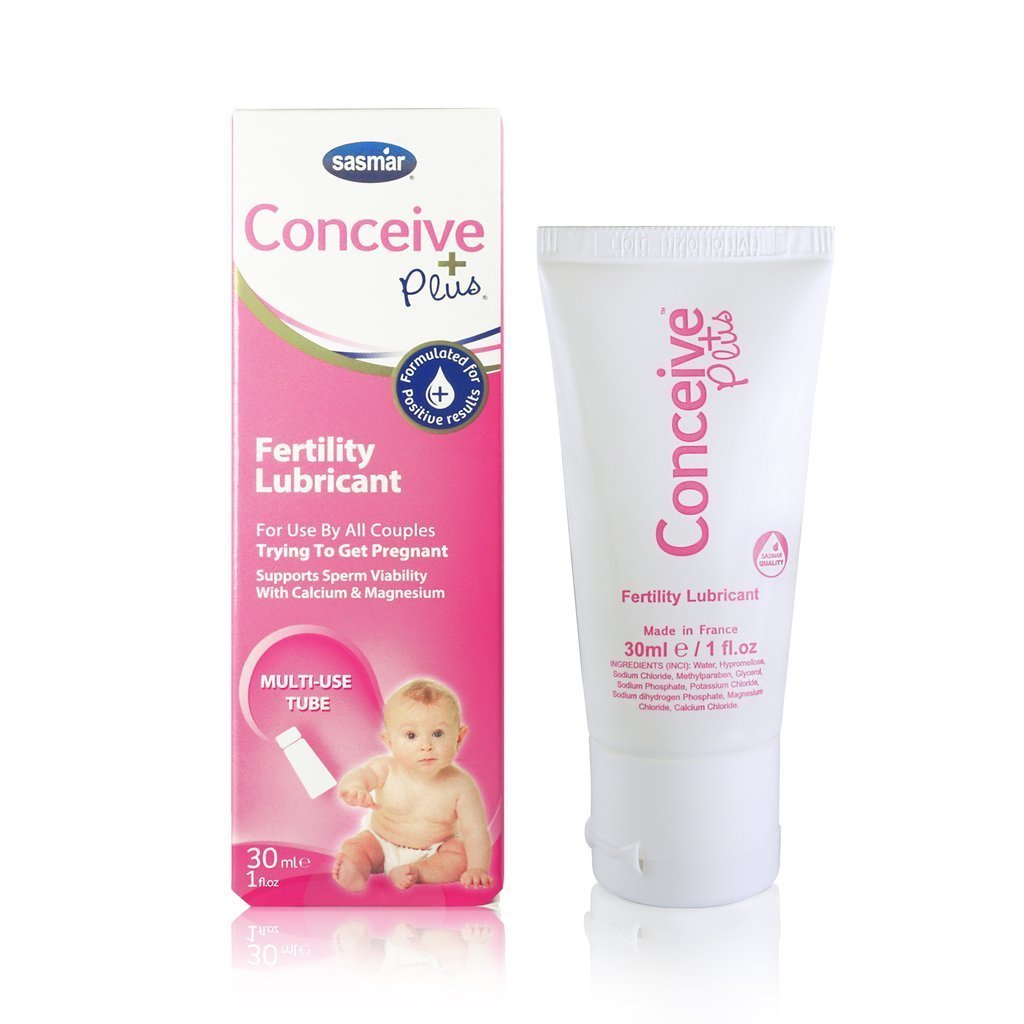 Stress can also lead to or exacerbate vaginal dryness and as a result, many trying to conceive couples experience a lack of natural fertile fluid (Cervical mucus). Cervical mucus plays a vital role in the process of conception by creating the optimal vaginal environment as well as facilitating the movement of sperm to the egg.
Trying to conceive couples are 50% more likely than couples that are not trying to pregnant to experience Vaginal dryness and 75% couples experience vaginal dryness when trying to conceive.
Vaginal dryness is a cause of subfertility yet many couples do not even notice or understand that this can be a barrier to natural conception, traditionally a regular personal fertility lubricant is used however these have been shown to damage sperm, are the formulated with the wrong PH (to acid) and wrong osmolarity (to thick), either damaging or creating a barrier to sperm and should not be used.
Studies also indicate that a man's health affects his sperm in both quality and quantity, and low sperm counts and poor quality have a negative effect on the chance of conception.
Conceive Plus is isotonic formulated with the optimal PH and osmolarity to mimic natural cervical mucus with the added benefit of Calcium and Magnesium ions essential to support Conceive Plus formula matches natural fertile fluids, supplements moisture to support the K viability and motility of sperm, and bonding of the sperm to the egg.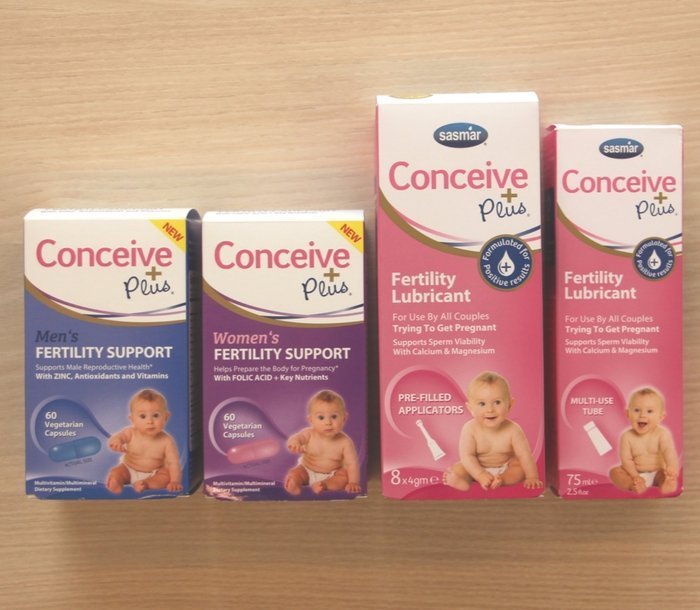 Where can you buy concieve plus?
In independent studies, Conceive Plus is shown to be compatible with sperm and egg making it the fertility lubricant of choice for couples who are trying to conceive.
Through an intimate understanding of personal lubricants, optimal vaginal health and fertility Sasmar's team has developed the Conceive Plus range, a selection of products specially formulated for couples who have just started trying as well as those who have been trying to get pregnant for a while.
The newest edition Conceive Plus Fertility Support contains essential nutrients that prepare the body for conception including zinc, folic acid, iron, multivitamins and antioxidants in two speciality formulations for men and women.
See website for information and retailers.  Always read the label. Available from Lloyds Pharmacy, Amazon & Chemists conceiveplus.com
Available from Lloyds Pharmacy, Amazon & Chemists conceiveplus.com
Stay up to date with the latest Fertility Road news. Just hit 'Like' on our Fertility Road Facebook page and 'Follow' on our @fertilityroad Twitter account or our @fertilityroad Instagram page.