Could adoption be right for you? First4Adoption Shares Some Information You May Want To Consider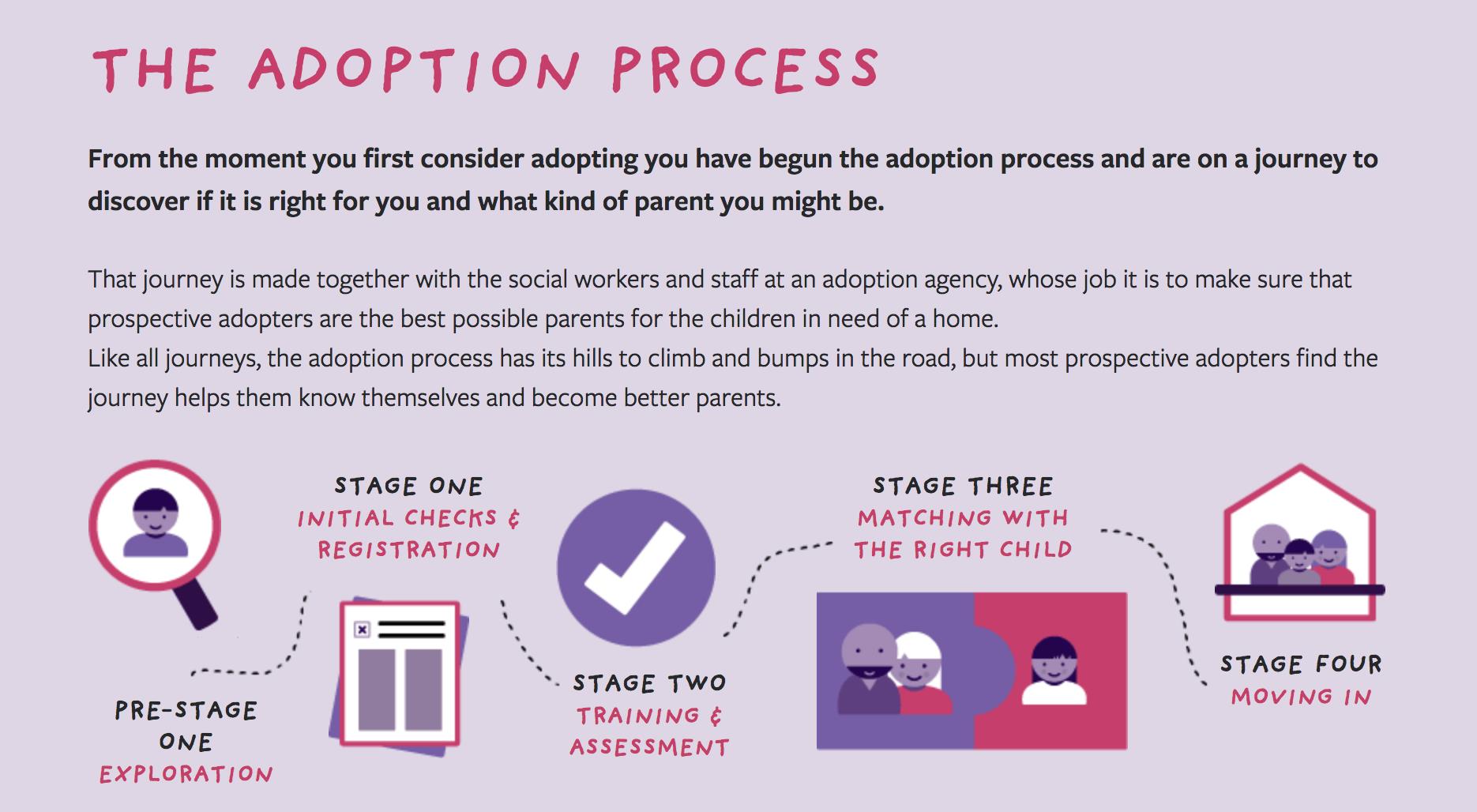 Gemma Gordon-Johnson, Head of national adoption information service, First4Adoption, shares some of the information you may want to consider.
Adoption is one of a range of alternatives that you may be considering if you cannot conceive and give birth to a child or have experienced miscarriages or secondary infertility.
Couples and single people who have fertility issues are faced with a number of possible options including: assisted conception (IVF and other fertility treatments), donor insemination or surrogacy, adoption, doing nothing and letting life take its course or deciding to remain child free.
Each of these alternatives has its own pros and cons and I'd encourage anyone with fertility issues to take time and seek advice and counselling to work out the best way forward for themselves.
I do hope, however, that the following information will be helpful if you are exploring adoption due to fertility issues or you're thinking of taking the next step to find out more about adoption.
It is advisable to take a break after your last fertility treatment or after a miscarriage because of the emotional impact of these experiences. Adoption agencies will often prefer that you wait at least 6 months before starting an adoption assessment.
Adoption is a great way to become a parent but is not a direct alternative to conception. It is important to take time to work through grieving and loss to feel emotionally ready to move on and devote your energies to adoption. If you are a couple you both need to feel ready for the adoption process.
There is no upper age limit for adoption. So don't feel that you have to rush if you have tried fertility treatments without success. The adoption process nowadays is much faster than it used to be and you could be approved to adopt in as little as six months.
You don't have to try fertility treatments first. Adoption can be a positive first choice if you are unable to conceive. Some people have moral or religious objections to assisted conception, some would rather avoid any unpleasant symptoms and side effects of treatment, some consider the prospects of success too slim, and some find their motivation to love and parent a child or children that need a family is stronger than the biological drive to produce a child that shares their genes.
All adoption agencies are likely to have experience of assessing people who are considering adoption due to infertility or difficulties conceiving. You can expect agencies to deal sensitively with your enquiries. When you are starting the adoption process with an adoption agency your social worker will want to understand your motivation to adopt and will also ask that you don't attempt to conceive once you are being assessed to adopt.
You don't have to be a couple. Adoption agencies in England have been approving single people to adopt children for many years, and this is the case no matter what your sexual orientation.
If you have undergone fertility treatment as a couple and are now considering adoption, you have already been through a lot together. Adoption agencies welcome couples whose relationships are resilient and have stood the test of time, and you may have learned a lot about dealing with stress and emotional challenges together which will stand you in good stead when you become parents.
If you have secondary infertility (unable to have a second or subsequent child) adoption can be a great way to increase or complete your family. How to prepare for this and the needs of your existing child or children will be an important part of the assessment.
Agencies will generally want the adopted child to be the youngest in the family by at least 2 years and preferably more. A reasonable age gap and giving each child space has been shown in research to be beneficial both to birth children in the family and the adopted child.
It is common for potential adopters who have fertility issues to want to adopt a baby as young as possible. It is alright to be honest about this if it is part of your motivation to adopt, but it also helps if you have a realistic idea about the children who need adoptive families. Most children adopted are between 12 months – 4 years old, and it is rare for a baby to be voluntarily relinquished at birth. All adopted children will need lots of love, nurture, time and attention from their new parent/s. Ask adoption agencies about the age range of children for whom they are looking for parents and consider keeping an open mind, as many adopters find their views change during the assessment process.
I hope this information has helped answer some questions you may have. If you feel ready to find out more please visit our website www.first4adoption.org.uk or call 0300 222 0022 and speak, in confidence, with one of our advisers.
Are You Considering Adoption?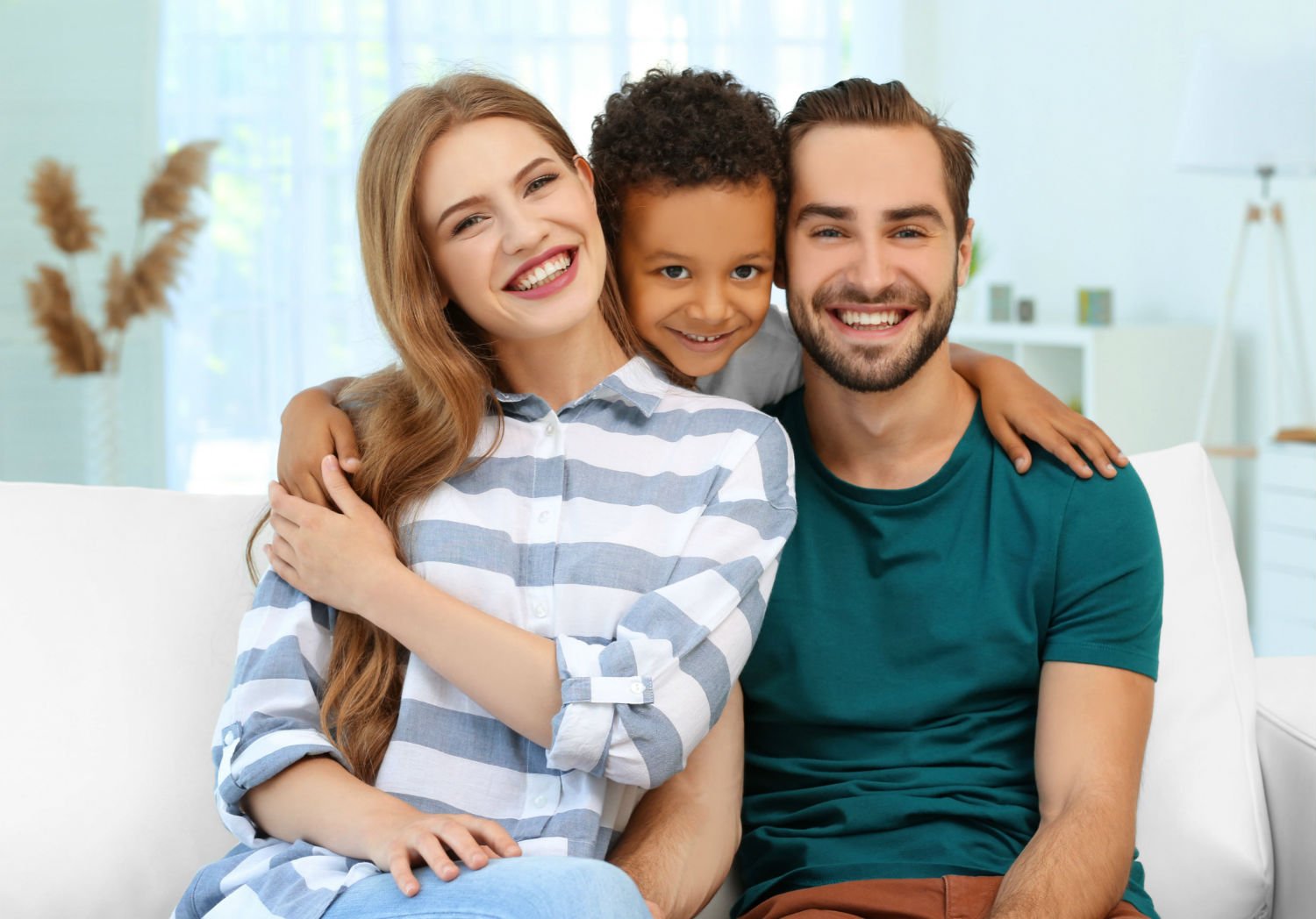 There are many reasons why people choose adoption as the way to grow their family. For some it is their first choice, for others it is a decision taken when natural conception and/or fertility treatments have not succeeded.
Whatever the circumstances, adoption is the process through which the adoptive parent(s) assumes permanent legal responsibility for a child. Once the adoption process is finalised, the adoptive parent(s) is the legal parent(s) of the child and there is then no legal difference between an adopted child and one born into a biological family.
As at 31 March 2017 there were 5,440 children in England and Wales seeking adoptive placements. In the year ended 31 March 2017 4,370 children were placed in adoptive placements.
Potential adopters can be single, married, in civil partnerships or unmarried couples. It isn't just local authorities who look for adoptive placements for children. There are numerous private adoption agencies who also seek adoptive placements for children. All agencies have their own criteria when considering prospective adopters and thus just because you have been turned down by one agency because you don't satisfy their criteria, does not mean you cannot adopt a child. Prospective adopters are not limited to their local adoption agencies, nor are there restrictions on the number of agencies they can contact.
Whilst all adoption orders are the same in that they permanently sever the link between a child and their birth family in law, not all adoptions are the same. Prospective adopters will need to think carefully about what type of contact, if any, they would wish to have with the birth family. Some prospective adopters are happy to have a completely open adoption where there is a full exchange of information between the birth family and the adoptive family. Other adopters want to completely close the adoption meaning there is no communication or information shared between the two families. There is also a third way, where limited information is shared between the birth family and adoptive family usually via a third party to preserve anonymity. Whilst at first blush it may seem tempting for prospective adopters to want a closed adoption scenario (to protect against disruption by a birth family), that has to be weighed up against the importance to a child of understanding their genetic heritage as they grow older and the ability of adoptive parents to provide that information via first-hand knowledge of the birth family.
Prospective adopters may also have to consider whether they wish to take on a sibling group and/or be considered as potential adopters for any future siblings.
In recognition of the fact that delay in decision making for children is detrimental to their welfare, in recent times a system of concurrent planning for children has been developed whereby children can be placed with foster carers, on the basis that if a return home to their birth family is impossible, those foster parents will go on to offer an adoptive placement. For prospective adopters this can result in a child being placed with them younger and earlier in the process but brings with it the possibility that a child they have welcomed into their family is subsequently returned home to their birth family. In the early stages of the placement, a return home to the birth family is the primary focus of work done with the child. This is something that can be very difficult for prospective adopters to come to terms with and is not something all potential adopters can deal with given the emotions involved.
For more legal advice on adopting please visit the laytons website or call 0161 214 1600 and ask for Liz Bottrill.
'At last, I am going to be a mum' We Asked Diagrama To Explain The Adoption Process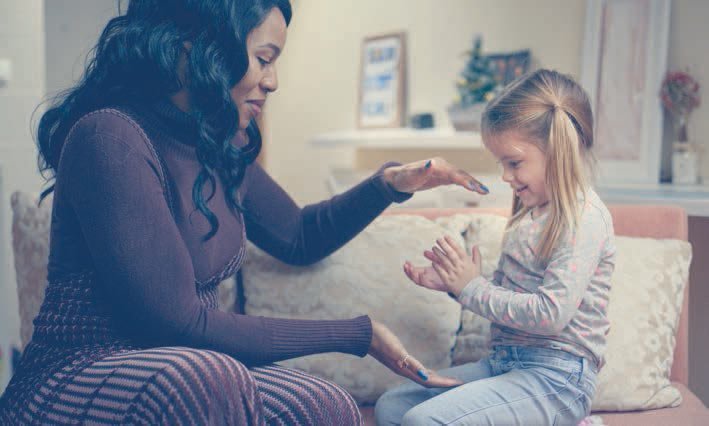 Sue Mahoney and her husband Dean adopted their two children, a brother and sister, from Wales, seven years ago. Their adoption story is not uncommon. Like Sue and Dean, people often only begin to turn their thoughts to adoption after a long, gruelling, emotional and ultimately unsuccessful journey through fertility treatment.
Research shows people are often put off considering adopting a child sooner because the application process is perceived as being overly complex, that there is a lack of financial and emotional support available and that agencies are looking for a certain 'type' of adopter.
Negative reports in the media have only heightened confusion. National newspapers last year highlighted the case of Sandeep and Reena Mander who were allegedly told by their local authority they would not be allowed to apply to adopt with them because the council only had white babies on its register. Yet this picture seemingly contradicts the statistics published by the Adoption Match register which holds profiles of more than 1,000 children in England who are currently awaiting adoption. Just under a third (29%) are children with a black or minority ethnic heritage.
So how can these accounts vary so wildly?
The situation can be true in both cases, explains Gunter Becht, Adoption Manager at Diagrama Adoption, a voluntary adoption agency based in Croydon, South London.
"People often come to us very confused by information they've heard from their local authorities and it's easy to understand why. Many don't realise the significant differences between adopting with a voluntary agency like ourselves and going through their own council."
What is a voluntary adoption agency?
Voluntary Adoption Agencies (VAA) help tackle the nationwide shortage of adopters in order to reduce the time children spend waiting to be adopted. They focus their efforts on finding suitable parents for priority children and provide families for around 1,000 children every year. There are currently around such agencies registered with Ofsted. Some, like Diagrama Adoption, are regionally based while others are major national organisations.
According to the Consortium of Voluntary Adoption Agencies: "VAAs recruit, assess and approve the best possible parents and families to meet the needs of the vulnerable children in need of adoption, as well as providing lifelong support to adoptive families, birth families and adopted children. This includes the provision of information, counselling and intermediary services."
They create matches for children who are in the care of a local authority and are then paid by that authority to cover their costs (no profit is permitted). All adoption agencies are subject to strict regulatory control and regular Ofsted inspections and neither local authorities nor voluntary adoption agencies charge for their services to prospective parents from within the UK.
Gunter adds: "The most significant difference, from the prospective adopter's point of view, is that while local authorities are restricted to finding adopters for the children within their care, VAAs operate across regional and national boundaries so can match their adopters with children across the whole of the UK, thereby considerably widening people's options."
Diagrama Adoption, like other VAAs focus on finding adopters for harder to place children – those who are left waiting the longest. Government statistics show that almost a third (29%) have been waiting 18 months or more for their forever family.
Why do some children wait longer?
There are a variety of reasons some children wait significantly longer than others to find new parents. They will be considered 'harder to place' if they fall within the following categories:
Older children – aged 4 and above
Have additional needs – this could range from mild disabilities such as a partial hearing defect for example to more complex conditions
Have black or minority ethnic heritage
Siblings – almost two-thirds of children (64%) are part of a sibling group
Foster for adoption
"Adopting siblings has not been without its challenges, "says Sue, "but if, like us, you know you would like more than one and are thinking of adopting one child now and another one later, I would say go for siblings together. You'll only go through the process once and the challenges you'll have with one child you'll have with two or three. Plus, you cannot put a value on keeping siblings together."
Can you adopt a baby through a VAA?
Many people set their hearts on adopting a baby and while adopters may have more opportunities to do so through their local authority – by nature of the fact they would be considered 'easier to place' – it is also possible with a VAA, when babies are part of a sibling group or by fostering for adoption.
Gunter explains: "We are currently recruiting potential adopters who are able to consider fostering the child first, with the possibility of adoption further down the line. This pathway is usually reserved for cases when social services have identified very early on, sometimes even before birth, that an adoption order is highly likely to be the long-term plan for the child.
"This approach avoids the need for the child to be disrupted when moved from their foster carer to their adopter later on. People suitable for this pathway need to be resilient and have the inner strength to care for the child, knowing that the future is uncertain until the legal processes have worked through and a placement order is made. Managing that potential loss can be extremely difficult and it's definitely not for everyone, although we always ensure there is plenty of support in place."
So, how do you know if adoption is right for you?
All children awaiting adoption have almost certainly experienced an element of trauma in their young lives and have often been removed from their home due to neglect or abuse. They are vulnerable and sometimes have never experienced loving care.
Agencies recognise the special needs of children awaiting adoption and the thorough vetting processes aim to identify early on someone who may not be suitable. The application is in two key stages, with stage 1 focusing on training and a variety of checks including financial, disclosure and barring service, personal references and medicals.
"It is understandable for people to be surprised by the level of information we need to collect but everything helps to build a picture of that person, where they are coming from and how able they are to support a child. The checks can be misconstrued though – often people worry that they need to be wealthy to prove they are worthy and this is certainly not the case! Likewise, if we need to get in touch with an ex-partner, it is not with the intention of questioning the intimacies of your relationship but to ask a simple question – 'can the adopter offer the love and care needed for a vulnerable child'.
Stage 2 takes around four months and involves a series of home visits from the agency social worker who works with you to explore your family background and your motivation to adopt. Prospective adopters must also undergo further training workshops where they receive expert parenting advice and learn how to navigate any challenges they may face.
Then it's time to face the panel – usually made up of around half a dozen people who will go through all the evidence gathered in support of your case and make a recommendation to approve you as an adopter.
Sue adds: "Once we'd been approved we started to look at some of the profiles of children awaiting adoption on a special website and would try and work out whether we could see ourselves as a family. We went along to one of the adoption fairs, where local authorities all have stands with their profiles of the children they are looking to place – all the children that need help.
But as we walked around I found it so overwhelming, all these faces of children that desperately needed a home. I was so devastated that we couldn't possibly help them all. There were several other adopters from our prep group that did find their children at these fairs – for them it worked well, but for me, I couldn't do it that way. Thankfully, we didn't have to".
Our social worker sent through a handful of profiles for us to look through instead. We spent the weekend talking through what we both felt we could and couldn't cope with in terms of the difficulties and circumstances the children may have experienced. We needed to be absolutely clear whether we could truly meet their needs. Several weeks later, just as we started to get despondent, we found them. At last, I was going to be a mum."
Sue's adoption journey from her first registration of interest to placement took just over 11 months.
FREQUENTLY ASKED QUESTIONS
Am I too old?
Anyone over 21 can apply to adopt a child – most agencies have no upper age limit but your age and general state of health may be taken into account when considering the age and needs of the child you wish to adopt.
Do I need to be married to adopt?
No, adopters can be single. They can also be married couples, in civil partnerships or unmarried couples (whether heterosexual or same-sex) – the important thing is that you can demonstrate your relationship is lasting, constant and enduring.
I am from a minority ethnic background – can I adopt?
Most agencies welcome adopters from all backgrounds, regardless of race/ethnicity. In fact, there are a disproportionate number of children in need of adoption who have minority ethnic heritage and local authorities often prefer to match children with adopters from similar backgrounds.
Do you need to be religious to adopt?
No, agencies welcome people of any or no religious faith.
I live abroad – can I adopt?
Most agencies are only able to accept applications from people who are permanent residents of the UK, or habitually resident for at least one year.
My partner is a smoker, can we still adopt?
Agency criteria can differ but most like Diagrama encourage applicants to be non-smokers and, if a previous smoker, to have given up for a least 12 months. Some will have a policy not to place children under the age of five in households where there are people who smoke.
We have been through IVF, can we still adopt?
If you have undergone infertility investigations and/or treatment agencies would expect a period of at least six months to have lapsed since deciding not to proceed further before taking up an adoption application.
What about my job? Can I still work after adoption?
Adopters can be employed, have their own business or be unemployed. You do not need to be financially well off and may be on benefits.
I live in a flat – would that stand against my adoption application?
Not at all – however, your adopted child should have their own bedroom and your home should have appropriate, adequate and stable accommodation.
Diagrama Adoption is currently recruiting new adopters across London and the south east and is interested in hearing from anyone with the energy, determination, motivation and sense of fun that it takes to be a parent who is able to offer a child or children a permanent, loving home. Diagrama is a member of New Family Social, enabling LGBT adopters to access free specialist support.
For more information visit diagramaadoption.org.uk
Adoption in the 21st Century
The Adoption and Children Act 2002 has also brought in an adoption support package to help the adoptive family in meeting their adopted child's needs.
With the availability of abortion, contraception and society's acceptance of single motherhood, young babies are now rarely relinquished for adoption particularly as compared to the situation 50 years ago.
The traditional adoptive family has also changed as reforms in adoption law mean that not only married couples but also single people, unmarried and same sex couples can adopt. With virtually all the uncertainty removed, the adoptive family can now devote themselves to getting to know the new member of their family and giving the child the secure and loving permanent family that has until then been denied to them.
First Steps to Adoption
A family interested in adoption is likely to start their journey by contacting their local authority adoption unit or by responding to a local authority advert seeking adoptive families for the children in their care or for a specific child available for adoption. Many of the children will be sibling groups, children with special needs or children with troubled early childhoods.
The young babies available for adoption may well have been removed from parents with drug or alcohol problems. This alone can dissuade families from considering adoption. However, families who have been through the assessment process frequently report how interesting and constructive they have found it, giving them many skills for bringing up their future children and an understanding of parenthood, which would be helpful for any family and not just for adopters. Once assessed as suitable adopters, the adoption agency will then help the family find the right child for them.
Supporting Adoptive Parents
The Adoption and Children Act 2002 has also brought in an adoption support package to help the adoptive family in meeting their adopted child's needs. This may be in the form of a payment of a regular adoption allowance which opens the door to adoption to families of all means. The adoption support package can also include the provision of professional advice and support with birth family contact.
Continuing contact between a child and their birth family is another change encouraged by the 2002 Act. For older children who have continuing relationships with their birth families, birth family contact may well be important. Contact may be 'direct' contact with regular or occasional meetings with birth family members, or indirect by the exchange of letters and photographs through the adoption agency's letterbox contact service. If contact with birth parents is not thought to be in the child's best interests, there may be the possibility of contact between a child and their siblings or grandparents.
During the adoption assessment, prospective adopters will learn how they can provide a settled secure home to children and where this is considered to be in the child's best interest, plus how to manage some form of contact for the child with their birth families. Many adoptive families bear witness to the joy and satisfaction that adoption has brought to both the children and adults involved.
Many adoptive families bear witness to the joy and satisfaction that adoption has brought to both the children and adults involved. It provides an opportunity of family life to children who would not otherwise have had it and puts the adults on a journey to parenthood which may be different than that originally planned but one which may in many ways, be more fulfilling.
Naomi Angell – specializes in children's law and has particular expertise in international and domestic adoption, children's cases with an immigration interface, child protection and alternative reproduction cases, such as surrogacy. She chairs the adoption panel of a national adoption agency and has been closely involved in the parliamentary process of the recent new adoption legislation. She is a Consultant at Osbornes and qualified as a solicitor in 1973.
Types of Adoption
When you wish to add a child to your family by way of adoption the process can be very confusing. For example, many people are unaware of the fact that there are different types of adoption which you can choose from in the selection of the child.
Open vs Closed Adoption
The two choices of adoption are the open adoption and closed adoption. An open adoption is where the adoptive parents and the birth parents meet prior to the adoption finalizing. Generally contact is made prior to the adoption but also both parents maintain contact throughout the childs life. This provides a way for the birth parents to stay informed about their birth child and maintain contact with the whole family.
The alternative choice is a closed adoption where both the adoptive and birth parents have not met and do not know who each other is. The adopted child will also be unaware of who the actual birth parents are. This is because the file is sealed in a closed adoption. Closed adoption frequently occurs with international adoptions where adoptive parents adopt their child from another country.