As a successful TV and movie actress and with a beautiful 7-year-old daughter, you would think Courteney Cox has it all, but it was only through pain and loss that she was able to achieve her life-long ambition of becoming a mother.
Superstar Courteney Cox has graced our screens for almost 20 years, first playing the neurotic Monica Geller on the popular sitcom Friends, and now, more recently, Jules Cobb, a divorced woman in her forties facing the challenges and pitfalls of life's next chapter, in ABC's hit Cougar Town.
Being a mother has been something that Courteney has been desperate to achieve from a very young age, "I used to want to have 8 kids. It was such a fantasy of mine when I was younger because my mother, who was an only child, had 4 kids. Now, looking back, I don't how she did it. I think the baby part – like waking up early – is hard. Really hard and I have nothing but admiration for her"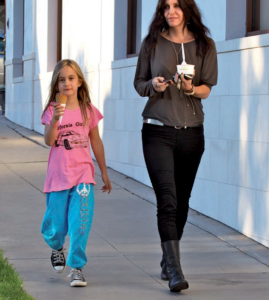 On Friends, the characters of Monica and Chandler, played by Matt Perry, struggled with fertility issues. Like many real-life couples, the fictitious friends turned spouses work together to try and understand where their problem with conceiving may lie.
Off-screen, Courteney has always been very open about her private life, from her turbulent 10-year marriage and eventual split last year from ex-hubby David Arquette, to their many struggles with infertility that echo her Friends character. Courteney told People Magazine in 2003 "I get pregnant easily, but I have a hard time keeping them!!" The couple went through multiple miscarriages and failed fertility treatments before they found out that Courteney was in fact suffering from Antiphospholipid Syndrome, an autoimmune disorder that causes blood clotting and eventual pregnancy loss.
Most women have no idea about it until they suffer a miscarriage. It is worth looking into if you have had a miscarriage as it can be easily treated with blood thinners.
In an interview with Barbara Walters in 2003, the couple openly discussed how they hoped that their child would have David's "creativity and mind" and Courteney's "strength and beauty" and although they said that they were willing to also consider adopting a child, Courteney added "I really want David's genes so I think I would try a surrogate before adoption"
On her fertility issues, she told USA Today "We're not panicked about it. A lot of times people say as soon as you relax you'll have a kid. I'm not going to worry about it.''
As Courteney approached her 39th birthday, it was announced that the couple would try IVF one last time, though well aware that time was against her "It's a well know fact" she told People Magazine, "that after a certain age you have a much less chance with this kind of fertility treatment working."
A little time after their announcement, Courteney fell pregnant, and this time it was a success, and on June 13th 2004, the ecstatic couple welcomed their daughter, Coco Riley Arquette, into the world.
The name Coco came from a compromise between her and David. Because of her southern routes, she wanted to call her daughter Courteney Cox, following herself, and her mother. However, David is half Jewish and it is against Jewish tradition to name a child after a living relative. So the name came from the nickname Courteney's friends had for her mother while she was growing up. They called her Mama Coco.
Coco is now a lively seven-year-old, and Courteney has never hidden the fact that she struggled with motherhood admitting that with all the fertility treatments and the birth at such a late age took its toll on her figure.
She says, "I had a baby at 40, and my body will never be the same again. I gave birth to Coco two days before my 40th birthday. I just couldn't believe
I finally had a kid and I was frightened as I didn't know what to do with her. Things only get harder the older you get."
Despite this, in an interview with OK Magazine, Courteney opened up about her wish for more children;
"We're not trying again yet. We're just revving up the engines," she said. "I'm only ready 'cause time's a-ticking. If I was 34, I'd wait another year, because I like those three-to-four years gaps. I want Coco to be helping me with the next one. One child is hard. Two is gonna probably harder."
In an interview on the Bonnie Hunt Show, David said he and his wife were very serious about having another baby; "I don't know, I mean, it takes a lot for us to do it so maybe adoption this time" David said, "Listen, I like practising as much as possible, but it's really hard work and I'm exhausted."
But, in November of 2010, the couple announced their split, however, this has done nothing to dampen the bond between the pair and their daughter Coco. Courteney told the press about her relationship with David;
"He's my favourite person in the world. He's my best friend.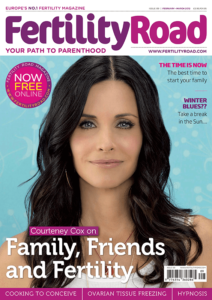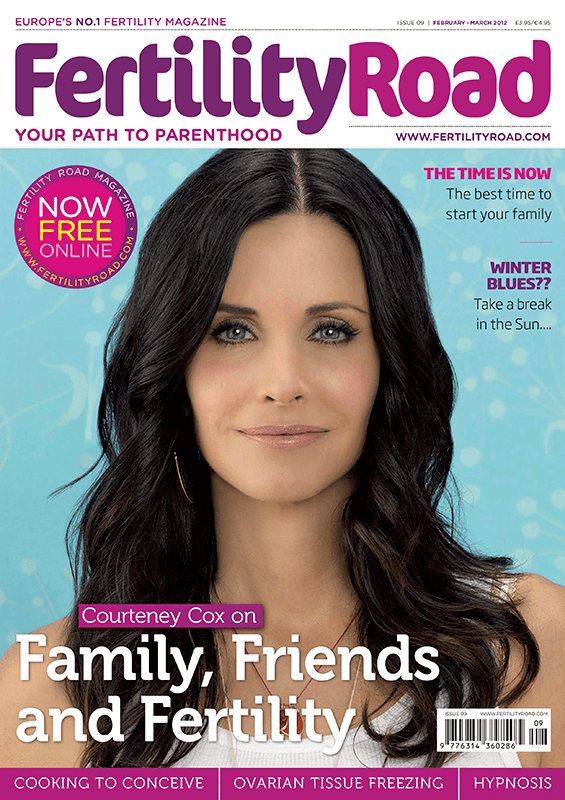 No matter what happens in our future, he will always be my very best friend."
Only time will tell if Courteney decides to add to her family, but for the meantime, both her and David are loving being parents to little Coco. "She's a little messy so that's on my side" David beams, but she is also very strong-willed which is very Courteney- like. We got her a flute recently and she is walking around, jammin' a lot, she's a proper little Jethro Tull"
Indeed, perhaps even Coco herself isn't always clear about her parents' dynamic lately. In one interview, David gushed of his daughter: "She's the light of my life!"
Overhearing, an excited Coco turned to her mum and said: "He's talking about you!"
"No," Courteney said, correcting her. "Dad's talking about you!"