- Advertisement -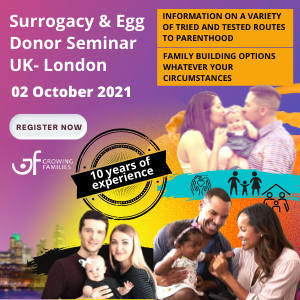 Often couples experiencing infertility are focussed on the goal of having a baby. Project Baby becomes the priority and can often begin to take over life. Not only can Project Baby become the main focus in life it can also become the thing that prevents you from creating the family you want.
The pressure to succeed can be the very thing that stops you from becoming successful. It can also put a strain on relationships and become the mail purpose in life. Both of which are not good ingredients for creating the family dynamic you crave. The main ingredients for creating the family you want are:
Baby – of course, that goes without saying. However, it is probably your thoughts and beliefs about yourself and life as a whole that is preventing you from creating the baby you want.
Relationship – life can put a strain on relationships. Not just infertility, life as a whole. It's paramount that you learn how to keep the passion and connection alive. The thing is no one teaches us how to do that. Is it time you learned?
Parenting – I know too many couples that, especially after a struggle to conceive, put so much pressure on themselves as a parent and are scared they are not doing a good enough job. They don't trust their innate ability to parent. It's over-thinking that stops us doing that.
Purpose – if we think having a baby is going to give as sense of purpose in life then we live our purpose through our children and that puts an unconscious pressure on them. I believe we all have a purpose beyond being a parent. That enables us to keep a sense of self and our own identity in life and also be a living example of creating a life if inspiration to our children.
I explore this further in this video.
Create the family you want, not just the baby.
Here's to your success in creating your family.