- Advertisement -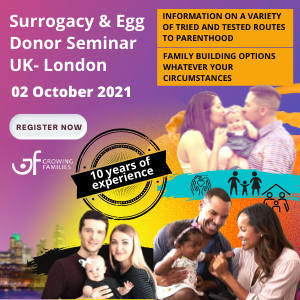 Whether you're trying to get pregnant naturally or looking to boost the success of your next IVF or insemination, nutritional experts and authors Colette Bouchez & Dr. Niels Lauersen – say this tasty, tangy combination of easy spicy beef stew and whole wheat flaxen biscuits can help optimise both male and female fertility and boost your chances for getting pregnant faster and easier!
There is perhaps nothing more warming and inviting on a blustery winter day than comfort foods – including a spicy warm bowl of stew and fresh-baked biscuits. And while most folks don't think of these tasty treats as "fertility foods" you may be, surprised to discover just how healthful and helpful these foods can be! When it comes to beef stew it's the lean protein of the meat that is going to help regulate ovulation and keep your cycles normal.
Indeed studies show that when protein intake is insufficient menstrual cycles can become irregular or even stop. By comparison, when protein intake is high, ovulation occurs more regularly, which, depending on your age, could mean you have an egg available for fertilisation every single month. And this will increase your conception odds. That said, because the saturated fats in beef can be harmful to fertility it's important that use the leanest cuts of meat you can afford, trim away all visible fat, and limit your intake to no more than 3 lean protein meals per week.
In addition to its protein power, the carrots, sweet potatoes and tomatoes in this stew offer a powerful fertility boost for both men and women. All three are bursting with a nutrient family known as "carotinoids", the best known of which is beta carotene. Used by the body to manufacture vitamin A some consider carotinoids, particularly beta carotene, to be the single most important nutrient for fertility.
Why?
First, when vitamin A is deficient your brain might not receive the message from your ovaries to release LH – or lutenizing hormone, which is necessary to trigger ovulation. But even if you should ovulate, adequate vitamin A is necessary to create a healthy embryo – and to build a strong uterine lining – and both can help reduce your risk of miscarriage. Moreover, in a study published by the European Society of Human Reproduction and Embryology researchers found that beta carotene is among the most essential nutrients in follicular fluid – that's the liqud that surrounds every egg and helps it develop. Because follicular fluid gets its supply of beta carotene directly from your blood stream, when levels are low, egg growth and development are affected.
In men, testosterone production relies on vitamin A – and without it, sperm can't be produced. Moreover, the lower testosterone goes, the greater the number of abnormal sperm produced – which means the risk of miscarriage increases. Perhaps most important, 1/3 of each sperm is composed of beta carotene –so it's easy to see why it's key to male reproductive health. In addition, the lycopene and lutien found in the tomatoes offer men an extra boost, helping to increase the production of more healthy sperm.
Finally, what goes better with a hearty bowl of stew than fresh-made biscuits? Well, it's these super fertility whole wheat and flax biscuits! First, the whole wheat flour is loaded with fibre – which helps reduce inflammation and regulate blood sugar, both of which impact other hormones involved in reproduction. More important: The addition of flax seeds means you will also get a hearty helping of Omega 3 fatty acids – a key nutrient able to boost both male and female fertility!
HearTy and Spicy Beef and Vegetable fertility stew – 6 Servings
Ingredients
• 2 lbs lean beef, cubed
• 3 cups of baby carrots or sliced carrots (frozen is okay)
• 1 onion, diced into larger squares
• 3 medium potatoes, sweet potatoes or yams, chunk cut.
• 2 large tomatoes cut into chunks
• ½ to 1 teaspoon cayenne pepper (or black pepper for less tang)
• 1 teaspoon oregano
• 2 ½ cups low sodium, organic or natural beef broth
• 1 can of tomato soup
Prep Time: 30 minutes
Cook Time: 2-3 hours
1. Preheat oven to 275°F.
2. In a large casserole dish with lid combine the meat and vegetables and toss.
3. In 2 quart bowl blend the broth and the tomato soup, and add spices. Mix thoroughly.
4. Pour the liquid mixture over the meat and vegetables, which should be completely covered. There should also be plenty of liquid in the dish itself. If there is not, then add more broth.
5. Cover the dish and bake for 2 hours. Check the meat – it should flake easily with a fork. If it does not, cook for 30 minutes more and check again.
6. If liquid has begun to evaporate, add one to two cups more of broth or some water, and stir the mixture.
7. To thicken into a richer sauce, dissolve 2 tablespoons of corn starch or rice flour in cold water, and mix into the liquid; cook for 10 more minutes or until gravy thickens.
Optional:
Add garden peas as an added source of essential vitamins. You can freeze leftovers by adding the cooled stew to self-seal plastic bags and pop them in the freezer.
To reheat place the bags in the microwave for 5 minutes, or drop them in boiling water for 8 minutes.