Ahead of Growing Families March webinar series,  global expert on Donor IVF and Surrogacy Sam Everingham provides an update on how cross-border surrogacy & donor arrangements are changing in 2021 in a post Covid-19 landscape.
For most woman over 38 years of age, egg quality declines rapidly, meaning many look at donor eggs to achieve their dream. Others have suffered repeated IVF failures, had a hysterectomy for medical reasons, are on medications precluding them from pregnancy, have experienced past traumatic births which put their health in danger or are a gay couple or single. In these cases, surrogacy is indicated.
Given the UK does not allow donor or surrogate compensation or advertising, many intended parents go offshore – to countries such as Canada, Spain, Greece, Cyprus, the US or Ukraine.
Such arrangements can be emotionally and logistically complicated. Some countries allow egg donation but not surrogacy. Some allow single women or single men to create family and others do not. In some jurisdictions you must be a married heterosexual couple. And the rules are changing. Russia has recently banned single males and Georgia has had a freeze on new arrangements since March 2020. It too plans to crack down on unmarried couples.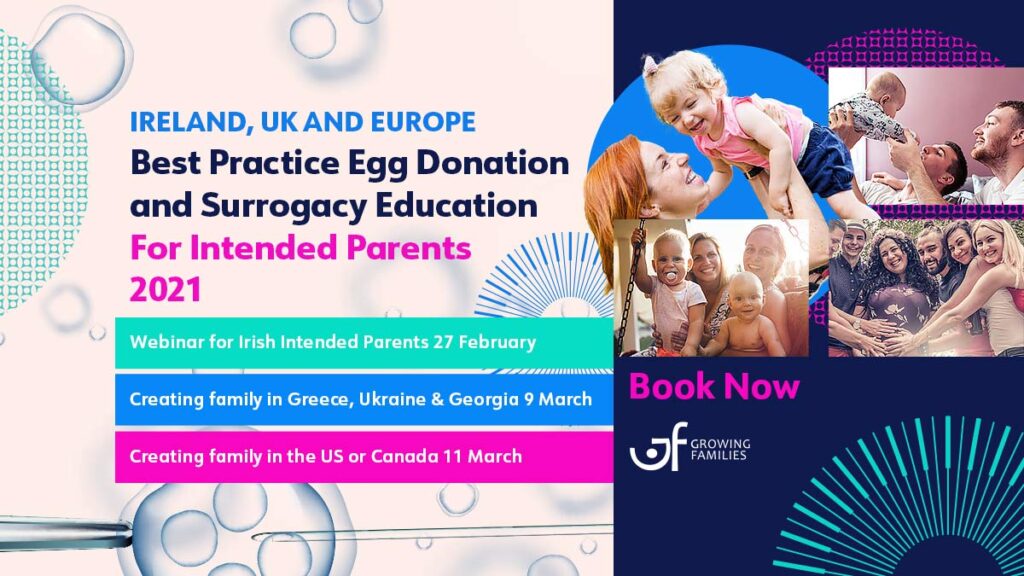 The Covid-19 crisis has added an extra layer of complexity. Across the board, more patience is required. Surrogacy programs in Colombia are beyond capacity with nine-month wait lists.  Over 80% of one Colombian providers staff have had Covid and the infection rates amongst their surrogates and donors is also huge.  
Amongst these set-backs, Growing Families has had to pivot. Much of our day-to-day work now assists parents with travel for births and helping singles and couples make wise decisions around where and when to commence.
Many soon-to-be parents contacted us during Covid – some were expat UK nationals living in Shanghai, Hong Kong or Bangkok. Andy Flower was one of these who reached out in April 2020. He and his Indian wife Sujata were living in Bangkok and their surrogate was to give birth in Ukraine in just four weeks. Ukraine's airspace was completely closed. UK embassy permission would be required, along with logistical support, to fly into neighbouring Belarus and a long road journey from there. It was decided Andy would travel alone.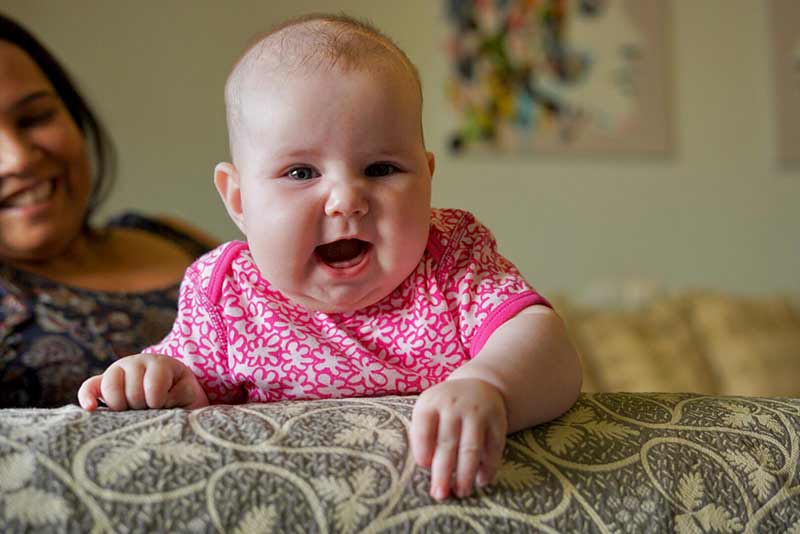 With his paperwork ready, Bangkok airport was eerily empty and dark (most of the lighting was off) as Andy wheeled his hand luggage past luxury kiosks shut and sealed with cling-fil'.  Forty hours later dropped at the final Belarus border checkpoint, Andy was aghast to find he was the only one there apart from a handful of lorries queued up. A heavily rutted road stretched ahead through a no-mans-land to an Ukraine checkpoint. Andy had no choice but to use his right hand to wheel his suitcase and carry-on bag and his left to push a baby stroller and second carry-on bag nearly a kilometre. 
Once in Kiev, Andy had to quarantine two weeks in an apartment. Three months on and Andy and his daughter were home in Bangkok in quarantine another fortnight. While it was four months before this new family were re-united, it made their first Christmas together as a family extra special. Their long-awaited daughter is now a healthy and happy 8 months old.
In early March, Growing Families webinars will feature Andy's incredible journey to parenthood along with five other recent European parents who engaged in overseas family building journeys. These webinars provide honest insight into the processes, hurdles, costs, latest developments and ultimate joys. They include expert speakers from the UK, US, Ukraine & Greece. 
Growing Families is an information and referral hub for singles and couples hoping to build their family with the help of donor IVF and/or surrogacy.
xxx