- Advertisement -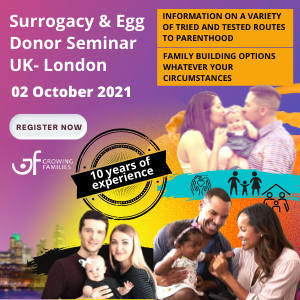 With the Fertility Show just over a week away we're delighted to share with you a couple of Fertility Boosting and Nutrition Seminars for you. Even better they are just £1 to book.
Saturday 10.30-11.15:
How To Get Pregnant (and to have the best possible pregnancy)
Zita West explains how to combine the latest medical thinking with practical advice on nutrition, emotional and psychological management and complementary therapies, to maximise your chances of conceiving successfully.
Saturday 13.30-14.15 and Sunday 12.30-13.15:
Boost fertility and prevent miscarriage with nutrition
Find out how nutrition can help you get pregnant and also prevent miscarriages. The best diet, supplements and lifestyle factors to maximise your chances of getting, and staying, pregnant. By leading nutritionist Dr Marilyn Glenville PhD.
Sunday 15.30-16.15
Nutrition to help with PCOS, endometriosis and fibroids
This talk will cover the best diet, vitamins and minerals and herbs for balancing hormones for PCOS, endometriosis and fibroids. Learn about reversing insulin resistance naturally for PCOS and how your gut and liver play a role in controlling oestrogen dependent endometriosis and fibroids.
With Dr Marilyn Glenville PhD .
Seminar tickets cost just £1. You also need an £11 admission ticket for each day you attend the show. You can book ticket a the www.fertilityshow.co.uk and use discount code ROAD for 30% off.
Book early as most seminars sell out.