Fertility Is A Holistic Issue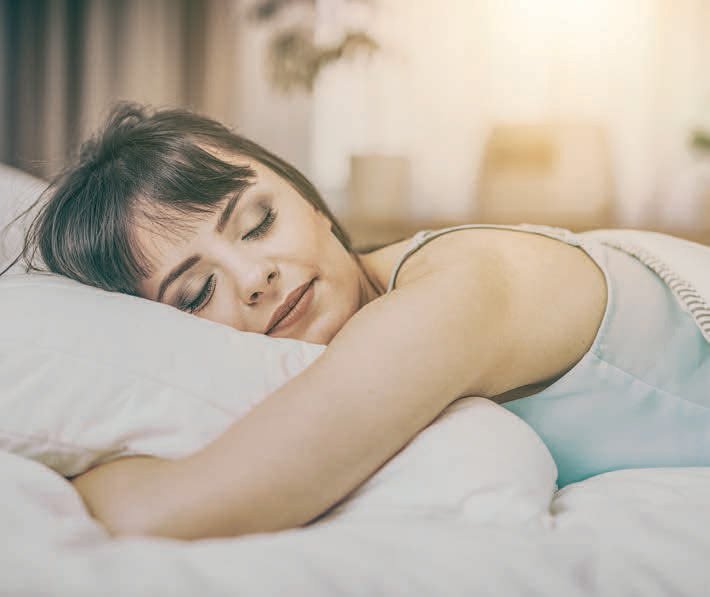 Preparing for pregnancy is more than just getting jiggy and taking folic acid.
Fertility is not just about whether your reproductive organs are in working order or not. Nor is it simply a matter of hormone balance.
Fertility – that's female and male fertility – is a holistic matter.
If you check out the dictionary definition that means:
holistic:

characterised by the belief that the parts of something are intimately interconnected and explicable only by reference to the whole.
In medicine, it refers to treating individuals as individuals and as a whole people with mental, emotional and social factors. It's far removed from treating the symptoms of "disease". And viewing people as the sum of some organs and body systems.
Fertility is complex. And beautiful.
Each woman's and couple's journey is different.
I think everyone deserves to be treated as special and fertility-fuelling approaches tailored for them, their situation and needs.
I believe in an integrated approach. And a holistic one.
You Are Unique and Special
No two couples are the same. Fact. Even if you have been given the same diagnosis as others or the same "label" like older prospective parent, you are not the same.
Everyone's body chemistry and responses are totally unique.
And where your path to parenthood looks similar to others on paper, you'll have different circumstances, experiences, preferences.
I totally get the ttc sisterhood and the need for community. We don't always want to tell our stories to our friends, families or co-workers and the need for support and understanding is very real.
Please be aware in those communities of following general advice or advice passed on from the sisterhood. It may not be relevant for you. Or even accurate. Use the sisterhood wisely and contribute to it wisely.
Similarly, one size does not fit all.
I think that whoever you choose to support you – whether conventional medicine or natural practitioners (ideally both) – should treat you with the sensitivity and respect you deserve.
An Integrated Approach
And I do firmly believe in an integrated approach.
By that I simply mean, considering all your options. Looking at a range of approaches. Choosing the best ways for you to maximise your fertility and chances of conceiving. That often means bringing together different methods and different practitioners all working together to help you reach your goal. Working for you and in your interests. Lead by you.
Certainly, I've seen that when couples are struggling to conceive, doctors send them straight off to IVF clinics. But that's only one approach.
In my experience, some couples conceive naturally even having been managed along an IVF path before … unsuccessfully.
Of course, IVF and other assisted means are the best options for some couples.
I'm saying they are not the only option for all who struggle. And even where IVF is your best option, preparing your body and mind for that increases chances of success. Let's not forget that success rates are still pretty low.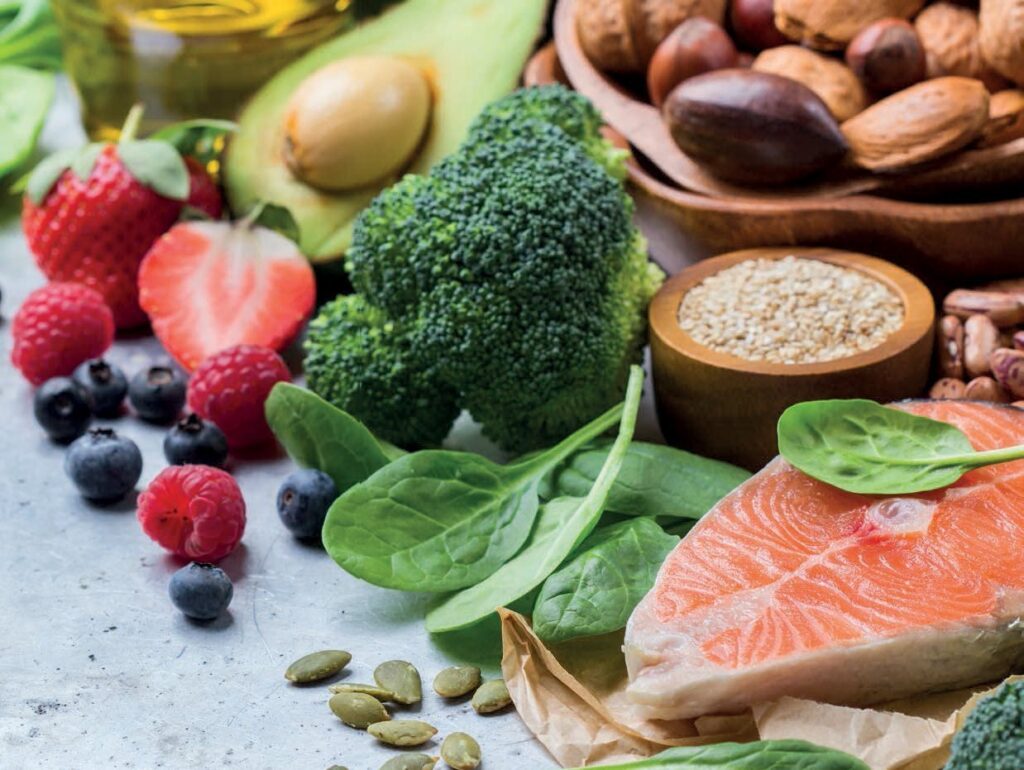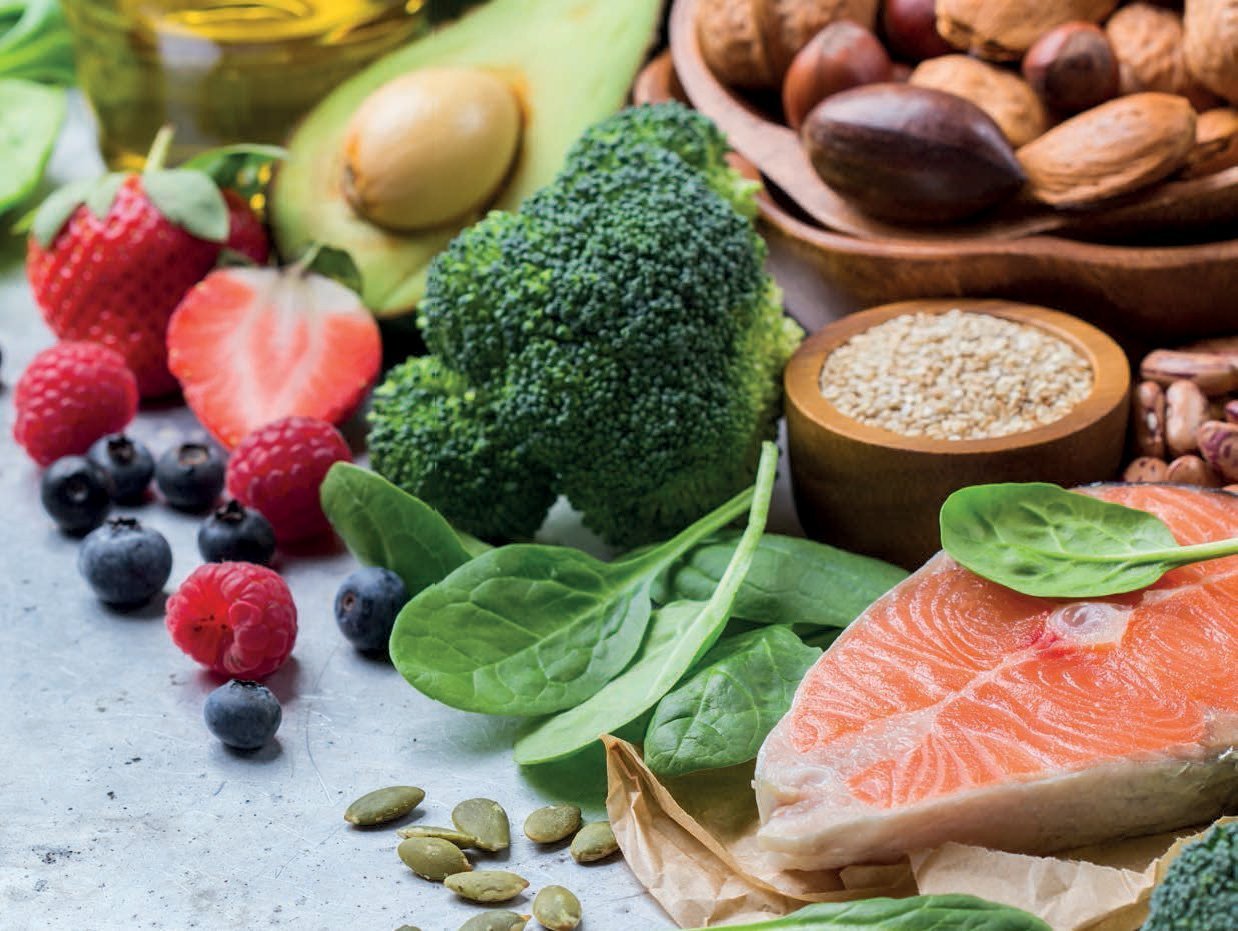 All The Bases
I suggest covering all the bases. And that means tackling all the factors that affect fertility in a structured way.
Yes, let's have a plan. Rather than be shepherded by someone else's.
Your body. Your mind. Your fertility. Your journey. You should feel as in control as you possibly can for your own emotional health.
To me a sound plan covers these areas: –
1. Food and nutrition
Eat a varied, nutritious and balanced diet.
There are some fabulous fertility fuelling foods like berries, leafy greens, oily fish, nuts and seeds, beans and peas and lentils.
It's not enough to carry on eating as you were (for most anyway) and supplement with Folic Acid to help prevent birth defects.
For starters, Folic Acid is the processed and synthetic version of the B vitamin. It's not easily absorbed by everyone. It's better to choose a high-quality supplement with methylfolate.
Add the fertility friendly foods above, plus citrus fruits, avocado, carrots and squashes to get more folate in your life.
2. Lifestyle choices
Ditch the smoking, the alcohol, the caffeine and the street drugs. Women and men.
They are harmful to fertility and also in pregnancy.
Being overweight and underweight influences fertility too. It's much better to stay within the healthy BMI range.
Getting regular, gentle exercise is also beneficial for body and mind.
3. Detoxing your world of fertility-harming chemicals and toxins
The modern world is full of environmental hazards. They impact health, hormone balance and fertility.
They are in the soil, the air, the water. Even in our homes and workplaces. And added to our food.
It's important – I think – to understand the risks and make fertility friendly choices.
4. Taking care of general health
When facing difficulty falling pregnant or maintaining pregnancy it's natural to look at reproductive health – sex hormone levels, genitourinary infections, reproductive organ function. And yes, please check all of that out.
But our bodies are complex machines. Even our hormone system is a complicated orchestra of chemical triggers, messages and signals: one out of whack can cause a knock-on impact on fertility.
So, the root of a fertility issue may lie in another gland, another hormone imbalance.
It could relate to a challenge with general health and wellness, like allergies. Poor digestion. And much more.
Perhaps it's something to do with a previous medical concern.
It may even lie in an emotional issue.
Or be related to side-effects from over-the-counter and prescribed medications.
5. Knowing the natural signs of fertility and the fertile window in your cycle
Many women track their cycle. Especially if they are not falling pregnant as quickly as they hoped.
I totally get wanting to find the fertile window (the days you can actually fall pregnant in a cycle where ovulation happens) and time sex.
But be aware those fancy apps and monitors aren't always accurate.
A study last year from researchers at Weill Cornell Medicine in New York analysed more than 50 popular websites and smartphone apps that aim to predict a woman's fertile window.
Researchers found that the fertile windows predicted by cycle-tracking apps and websites varied hugely. Some included days after ovulation, when the chances of becoming pregnant are almost nil.
It's good to know how to track properly.
6. Rest, relaxation and handling stress
Lack of sleep can affect fertility. It increases stress hormones causing imbalances. It can also contribute to weight gain, tiredness and mood swings.
Stress can have a huge impact on fertility. And not just on emotional and mental health. Stress changes body chemistry. It changes hormone balance. It is also very common in those struggling to fall pregnant and so it becomes a vicious cycle.
Breaking out of that often requires some "talking type" therapies and supporting the physical symptoms caused by emotional stress.
7. When to ask for tests, what to ask for and what the results might show
If you're over 35 and been having regular, unprotected sex for at least 6 months, it's time to consider tests.
If you're under 35 and been trying a year, it's also time to talk tests.
Tests – to my mind – are a positive. The results provide information. One source of information. They are not the be-all-and-end-all.
The results themselves do not determine whether you will become pregnant naturally or via IVF.
I believe test results are vital clues and that can help couples decide the next course of action.
These seven areas of focus are what I cover in my free mini preconception care course 7 Steps to Boost Fertility.
These are aspects of health, hormones and fertility not always covered by conventional doctors.
That's why I love the integrated approach: it's the best of the best, for me.
Take 4 Months
And that's why I encourage couples to take 4 months. 4 months to prepare for pregnancy, addressing all of these mental, emotional and physical aspects of health and fertility. 4 months to make the best egg and the most vibrant sperm possible.
It's 4 months to maximise your health to maximise your natural fertility.
To prepare for pregnancy. Or to try to get pregnant quicker. Even to support conventional fertility treatments.
I call this preconception care.
Our fertility is fragile and beautiful and complex. It deserves the holistic approach to protect, nurture and boost it.
That's using the best of complementary therapies and conventional medicine, I believe.
If you'd like to protect, nurture and boost your fertility naturally, sign up for my free mini online course 7 Steps to Boost Fertility (http://bit.ly/7stepstoboostfertility)
It has all the basics of preconception care covered.
Love, Kathy x
Kathy Payne is a Booster of Fertility, Balancer of Hormones and Soother of Modern Life Madness, naturally. She is a women's health coach online and in Norwich UK, offering bespoke programmes for women and couples, as well as online classes and courses.
Increase your chances of IVF success with these 6 changes to your morning routine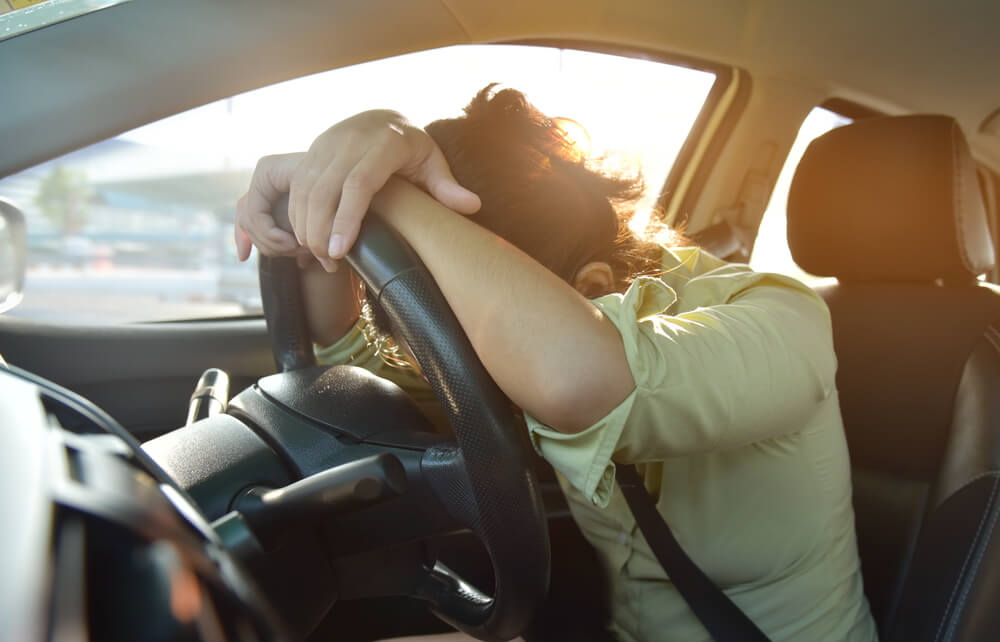 You get up in the morning quickly eating a piece of toast and maybe drinking a glass of orange juice before jumping in the shower and throwing on whatever clothes are smelling fresh and clean for the day.
You're tired so you stop off for a coffee on the way to work crumpling the receipt into your purse as you go.
A pretty typical morning, right?
But in the above scenario there are six small changes you can make to your routine to improve your IVF success rates.  And that's not even including the whole 'is caffeine bad?' debate!
1.  Get a good night's sleep
It seems obvious but a good day really does start with a good night's sleep.  We are all different but a good place to start is to aim for approximately seven to eight hours a night.   One recent study has shown that those women that managed this had pregnancy rates up to 14% higher than those women got more or less than this amount of sleep when doing IVF1.
Sleep is also linked to your melatonin levels.  After all it is melatonin that makes you get sleepy in the evening and wake up in the morning.  Not only is melatonin a powerful antioxidant but there is also a significant amount of evidence that says when your melatonin levels are in balance it increases the quality and quantity of your eggs when doing IVF2.  You can support your natural melatonin levels by getting adequate amounts of natural daylight as well as by listening to your body's internal clock and following a regular sleep routine (but don't take melatonin supplements without medical advice).
2.  Be mindful of the carbohydrates you eat
It was only a small study but one fertility doctor noticed that some of his patients, who he was expecting to have higher IVF success rates, were getting poor quality eggs and embryos3.  On closer examination he noticed that these women seemed to be having cereal or toast for breakfast, sandwich for lunch and perhaps pasta for dinner.  Although at first glance it appears there are worse foods to eat, this is a diet high in processed carbohydrates.  No one is saying to completely stop eating carbohydrates but there may be some benefit to making sure you prioritise eating whole grain carbohydrates and protein when you can.  The women in this study had proper dietary assistance but it was found that when they started eating a diet high in protein and lower in carbohydrates IVF success rates went up a massive 67%3!  This is an extraordinary number and this result is not typical but does highlight the importance of ensuring you are eating an IVF optimised diet.
3.  Limit the amount of juice (and other sugars) you drink
Orange juice is high in sugar which means your body will produce more insulin to try and lower your blood sugar levels. Over time if you experience prolonged exposure to high amounts of insulin it can lead to insulin resistance.   Not only does this possibly increase your risk of health problems such as diabetes, but it can also impact on how other hormones vital to the IVF process are produced.
Not only this but orange juice contains none of the fiber that eating an orange does which is necessary to support your digestive system.
So if you love the taste of oranges in the morning bypass the juice and go straight for the natural source.
4.  Reduce your exposure to chemicals
Many shampoos are filled with chemicals such as phthalates and parabens.  They are what makes the shampoo smell nice and foamy in the shower.  These chemicals though are also known 'endocrine disruptors' which means that they can possibly interfere with the way your body handles estrogen and high levels of these in the body has been linked to lower IVF success rates4.  Look for shampoos that are 'fragrance free' or 'paraben free' to take one little step towards reducing your exposure to harmful chemicals and helping increase your chances of IVF success.
5.  Check your laundry powders
Virtually any substance that has a fragrance to it is likely to have the potential to be an endocrine disruptor.  The washing powders and fabric softeners you use are no different.  For an easy win, stop using fabric softener.  Not only will you save money (and also put less soapy waste into the environment) but you will also reduce your exposure to those endocrine disruptors.
6.  Say no to receipts
When you bought your morning coffee, chances are you were given a receipt that has bisphenol A (BPA) on it that when you touched the receipt some of the BPA transferred onto your skin and into your blood stream.  It sounds extreme, but evidence has shown that BPA on cash register receipts can transfer into your blood stream when you touch them5 and there is also evidence that shows that increased amounts of BPA in your blood stream is related to decreased IVF success rates6.  So for now, try to avoid touching that cash register receipt and any others that may cross your path throughout the day.
These are just a few super small and easy changes you can make to your morning routine to try and increase your chances of IVF success.  Each on their own seems very small but when combined sets you well on your way to making the lifestyle changes that will hopefully increase your chances of IVF success.
1.       Park, I., Sun, H., Jeon, G., Jo, J., Kim, S. & Lee, K. (2013).  The more the better? The impact of sleep on IVF outcomes.  Fertility and Sterility. ASRM Abstracts 100 (3) Supplement S466
2.       Fernando, S. & Rombauts, L. (2014)  Melatonin: shedding light on infertility? – a review of the recent literature. Journal of Ovarian Research 7 98
3.       Russell, J., Abboud, C., Williams, A., Gibbs, M., Pritchard, S. & Chalfant, D. (2012) Does changing a patents dietary consumption of proteins and carbohydrates impact blastocyst and clinical pregnancy rates from one cycle to the next? Fertility and Sterility Sup 47 O-153.
4.       Hauser, R., Gaskins, A., Souter, I., Smith, K., Dodge, L., Ehrlich, S., Meeker, J., Calafat, A. & Williams, P. for the EARTH Study Team (2016). Urinary phthalate metabolite concentrations and reproductive outcomes among women undergoing in vitro fertilization: results from the EARTH study. Environmental Health Perspectives 124:831–839
5.       Ehrlich, S., Calafat, A., Humblet, O., Smith, T., Hauser, R. (2014). Handling of Thermal Receipts as a Source of Exposure to Bisphenol A. Journal of the American Medical Association. Research Letter. 311(8).
6.       Ehrlich, S., Williams, P., Missmer, S., Flaws, J., Ye, X., Calafat, A., Petrozza, J., Wright, D. & Hauser, R. (2012). Urinary bisphenol A concentrations and early reproductive health outcomes among women undergoing IVF. Human Reproduction, 27 (12) 3583–3592.
13 ways that smoking affects the fertility of men and women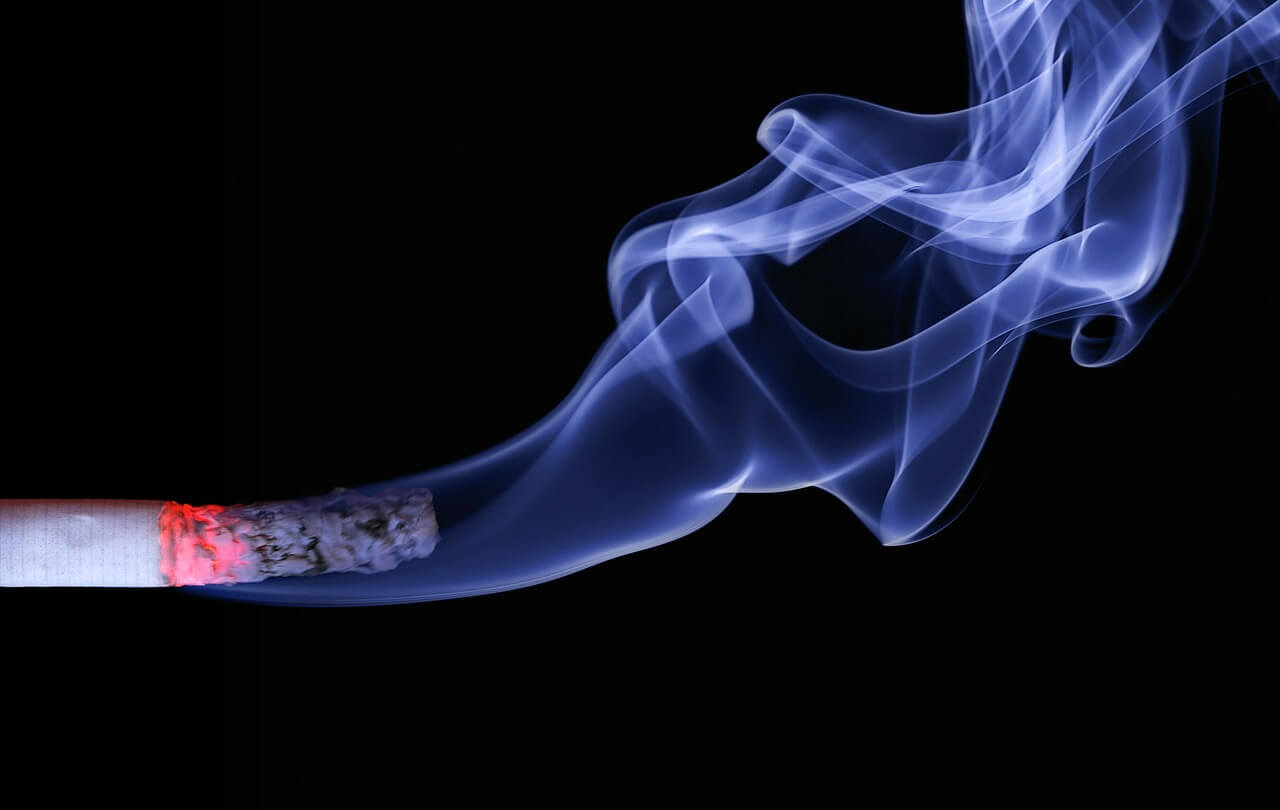 Dr. Edward Marut of Fertility Centers of Illinois Board Certified in Reproductive Endocrinology and Infertility, Obstetrics and Gynecology
Men who smoke over 20 cigarettes per day experience 19 percent reduction in sperm concentration when compared to nonsmokers.
Hormonal Issues
Smoking decreases testosterone levels in men, harming fertility.
Lowered Semen Ejaculate
The quantity of ejaculate declines in smokers, particularly those who smoke more than 16 cigarettes per day.
Erectile Dysfunction
Smoking can cause issues with achieving and maintaining an erection.
There are 1.1 billion people around the globe with a smoking addiction, adding up to a reported 5.8 trillion cigarettes smoked in 2014 alone. With each lit cigarette, 7,000 chemicals spread through the body. The major health issues that result, such as heart disease and lung cancer, are well-documented. What many don't realise is that smoking is one of the biggest threats to fertility potential in men and women.
Approximately 48.5 million couples globally have infertility, with one in eight U.S. couples experiencing obstacles achieving or sustaining a pregnancy. Estimates show that 13 percent of infertility is a result of smoking. To build awareness around the harmful effects of smoking on fertility leading up to World No Tobacco Day on May 31st below is a breakdown on how the habit hurts both genders.
A study found that smoking causes hundreds of permanent genetic DNA changes within the body. These genetic mutations can also occur in the DNA of egg and sperm. Studies have also shown that couples who smoke require nearly twice as many attempts at IVF when compared to non-smokers.
Abstaining from smoking has a positive and swift impact on fertility. Women can increase chances of conception within two months while men can see negative semen effects cleared within three months.
Smoking is an extremely challenging addiction to quit, but 1.3 million smokers successfully stop each year. With so many smoking cessation programs as well as countless free resources promoted by the CDC, there is sure to be a quitting method that is right for you.
Reduction of Egg Quality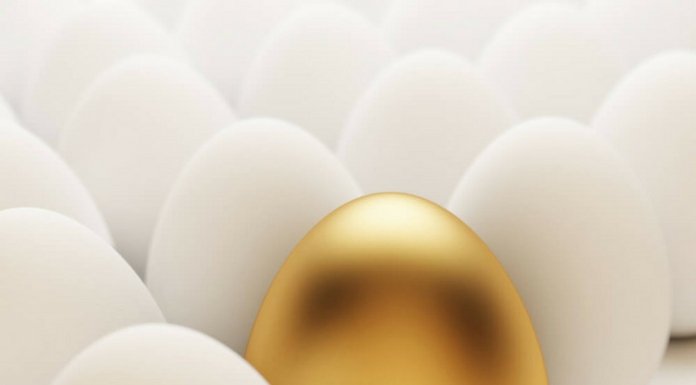 The chemicals in cigarettes damage the genetic information in eggs and accelerate egg loss; once ovarian supply is diminished, it cannot be replaced.
Higher Rate of Miscarriage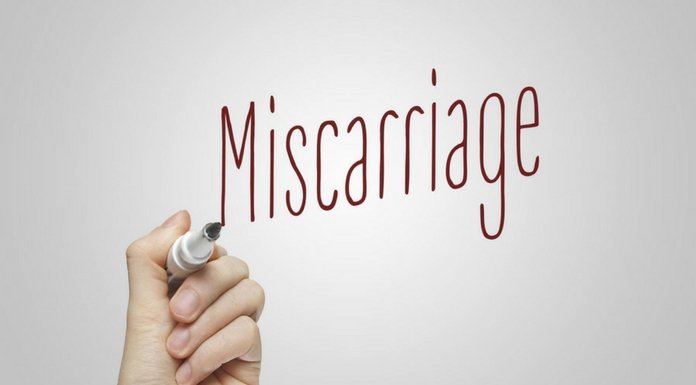 Women who smoke are 16 percent more likely to experience a miscarriage.
Higher Risk of Ectopic Pregnancy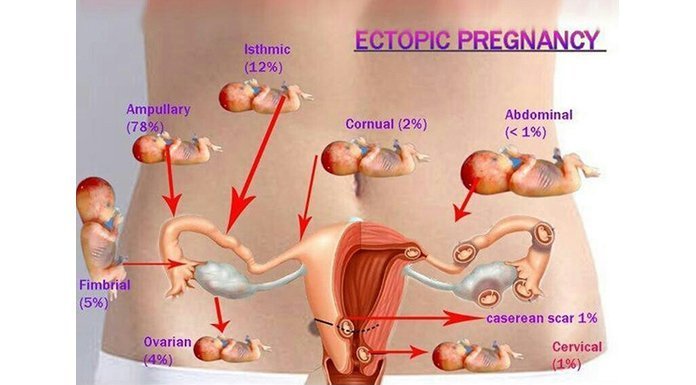 The risk of an ectopic pregnancy increases by 43 percent in female smokers.
Irregular Ovulation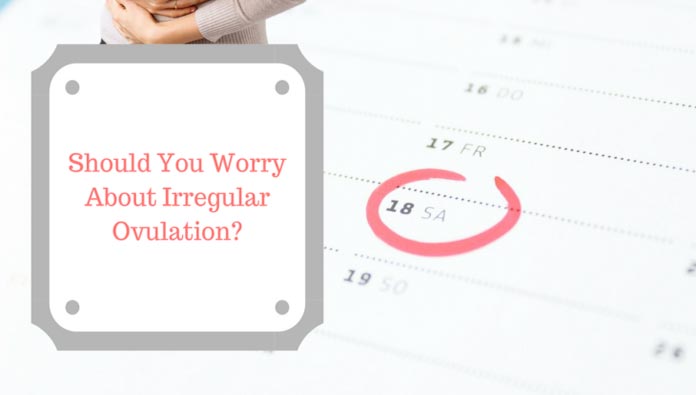 Smoking lowers estrogen in the body. If estrogen production is low, the egg won't develop well and the brain won't be signalled to release Luteinizing Hormone, which causes ovulation.
Premature Menopause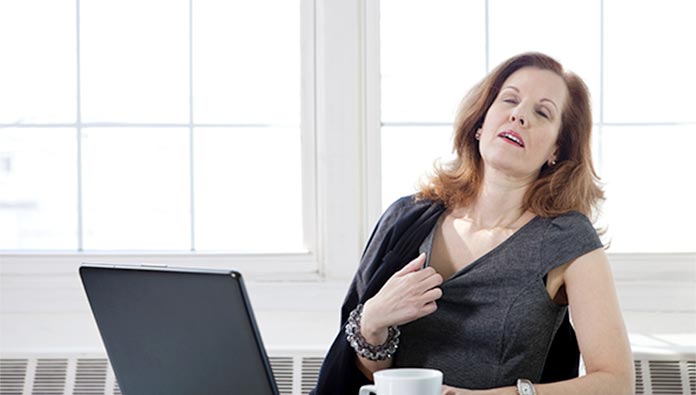 Menopause occurs one to four years earlier in female smokers.
Increased PCOS Symptoms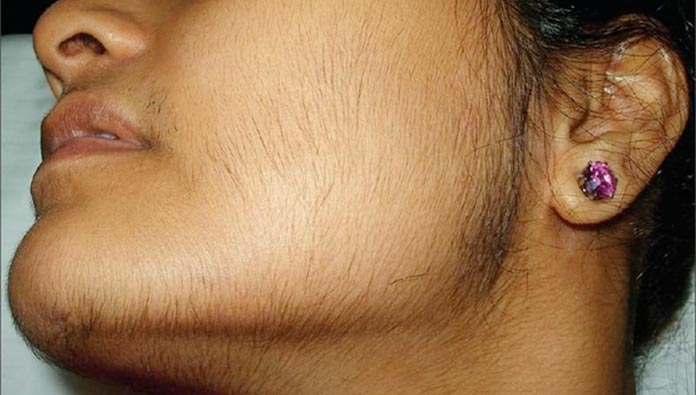 Smoking increases androgen levels in women, causing PCOS symptoms to increase and hurting fertility potential.
Damaged Sperm
Smoking causes the sperm count and motility (movement) of sperm to decrease between 16-17 percent. It damages the DNA in the sperm and makes them less likely to function correctly.
Lowered Sperm Concentration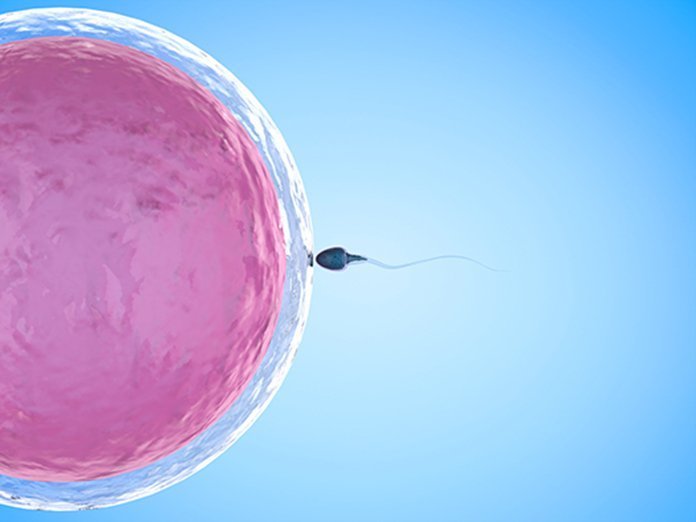 Understanding your cycle to optimize your fertility
Do you have a regular menstrual cycle? Do you know when you ovulate? Do you have a healthy period?
These are all questions you need to be able to answer to optimize your chances of having a healthy baby.
Let's start with your cycle length. A healthy menstrual cycle will last somewhere between 26-32 days. There are 3 phases of the menstrual cycle.
The first phase starts on the first day of your period and is known as the follicular phase. This is when your eggs begin to develop and reach maturity. This phase on average lasts between 12-18 days. If it is shorter then this, it can mean your body doesn't have long enough for your eggs to properly mature. A hormone called FSH (follicle stimulating hormone) is released from your pituitary gland and signals to your ovary to begin the process of maturing follicles. Often as we age the follicular phase will become shorter. This doesn't mean it isn't possible to get pregnant with a shorter follicular phase as I have had patients report having a healthy pregnancy with ovulating as early as day 9 but if we have to opportunity to develop the eggs a little longer they are generally more likely to be viable.
Your period can also tell you a significant amount about your menstrual health. Your period will ideally begin with menstrual flow that is bright red. If it begins with a lot of brownish discharge this indicates blood that is older and more stagnant. Flow should last between 4-7 days. Ideally you shouldn't need to change your pad or tampon more then every 2-3 hours for 2-3 days of your period then the remaining days should be lighter. If your flow is lighter, then this it can mean you aren't developing a robust enough lining for an embryo to implant. If your flow is heavier then this, it may indicate that you have an excess of estrogen compared to progesterone or that you have fibroids. These are both reason to follow up with your health professional.
Mid cycle is known as the ovulatory phase and lasts a few days. During this phase you should see changes in your vaginal secretions. Secretions become thinner and stretchy and will have an egg white like consistency. This mucus is designed to assist sperm and provide easier passage to the ovulated egg. Some women will have a regular menstrual cycle but will not ovulate regularly, while others will have an irregular cycle without regular ovulation.
There are several potential contributors to anovulatory cycles including:
Having an endocrine disorder such as PCOS
Having low body weight or body fat percentage
Poor blood sugar regulation
Endometriosis
Premature ovarian failure
There are multiple ways to test if you are ovulating or not. At home you can do a combination of monitoring your basal body temperature as well checking your cervical mucous. To test your basal body temperature – measure your oral temperature first thing in the morning before getting out of bed for one full cycle. During the first half or follicular phase your temperatures should average 36-37 degrees Celsius. When you ovulate, your temperature should raise by around 0.4 degrees Celsius. This increase should correspond with the change in cervical mucous to thinner egg white like secretions.
You can also test for ovulation using urine-based test strips that test for metabolites of a hormone called luteinizing hormone (LH). LH will surge right before you ovulate, so this can be a great indicator that your ovary is going to release an egg.
At a fertility clinic health professionals can assess if you are ovulating using a combination of regular blood work and transvaginal ultrasounds. With this option you are able to monitor the number of follicles developing and if they reach a size that is viable for a pregnancy.
If it is determined that you are not ovulating regularly it is very important to try to discern the underlying cause.
If you have been diagnosed with polycystic ovarian syndrome (PCOS) you may have irregular menstrual cycles and only ovulate during some cycles. PCOS is an endocrine disorder which means it has an impact on your body's ability to regulate its hormonal cycle. Often women will have a challenging time regulating blood sugars, which can lead to inflammation in the body and disruption in healthy hormonal regulation. If this is your situation one of the most important things to do is to begin a regular exercise program. Exercise helps sensitize your hormonal receptors and helps regulate blood sugars as well as other hormones. If you aren't currently exercising aim to start with regular daily walking for at least 20 minutes. If you are exercising already try to switch up between higher intensity training, cardio and weight training. It is ideal to do something active daily.
If you have an endocrine disorder, an autoimmune disorder (example Hashimoto's thyroiditis or rheumatoid arthritis) or are low body weight making sure you are eating enough dietary fats can make a significant difference to help you ovulate regularly. Some of the foods to include more of include olive oil, coconut oil, avocado, nuts and seeds. It is also important to make sure you are getting enough carnitine in your diet. Carnitine is an amino acid that comes from animal protein. Carnitine works as a shunt to move fatty acids from the blood stream into mitochondria. Mitochondria are organelles that make energy in the form of ATP. If you don't have enough carnitine the mitochondria can't make enough fuel/energy. This can be a concern for cycle regulation as well as in conditions such as chronic fatigue syndrome, fibromyalgia, poor egg or sperm quality.
The third phase of the menstrual cycle is the luteal phase. This phase usually lasts between 12-15 days. During this phase the predominant hormone is progesterone. Progesterone encourages more blood flow into the uterus and is necessary for the fertilized egg to implant. If progesterone drops too early this results in a shortened menstrual cycle and often time can be the cause of early miscarriage if the newly formed embryo doesn't have enough time to implant properly.
Low progesterone can result from chronic stress. When under stress your body makes more of a hormone called cortisol. Cortisol is made from progesterone, so if your body is making more cortisol than normal this can result in lower progesterone. This will not only impact progesterone during the luteal phase but can also lead to lower progesterone levels during the first half of the cycle. Low progesterone during the first half of the cycle can lead to a thinner uterine lining. If there is a lot of stress (which is commonplace during periods when fertility is an issue) then implementing stress management is critical. Exercise again will be important in this case but not excessive exercise. Aiming for between 30-60 minutes daily is great but going beyond 60 minutes daily can in some cases increase the depletion of progesterone. Eating a diet full of nourishing fruits and vegetables along with minimizing packaged and processed foods also takes stress off the body.
If progesterone is still low after implementing changes, there is an herb called chaste tree that can help support your body's ability to make more progesterone. There is also the option of using either transdermal or oral progesterone medication. If this is a route you need to go it is important to continue your stress reduction as this extra progesterone can end up converting to cortisol as well.
We can also see a higher ratio of estrogen to progesterone which will give a similar result. If you have too much of either 16-OH estrone or 4-OH estrone this can impact your menstrual cycle as well as contribute to conditions such as endometriosis or fibrocystic breasts. You want to have most of your estrogen processed to end up as 2-OH estrone. A nutrient called indole-3-carbinol (I3C) which is found in brassica vegetables (kale, cabbage, broccoli and cauliflower) can assist your body encouraging estrogen to follow the pathway to end at 2-0h estrone or the "healthier estrogen". This can then result in your body having a better ratio of estrogen to progesterone and resume regular ovulation.
An irregular menstrual cycle is a sign that hormones are not being effectively regulated in your body. Your body thrives on routine and wants to follow the natural rhythms of mother nature. An effective natural way to help regulate your menstrual cycle is with the use of traditional Chinese medicine and acupuncture or acupressure. Seeing a trained acupuncturist, you will have the opportunity to have imbalances acknowledged and improve the movement of energy or qi through the body. Another effective way to regulate your cycle is to look at the moon every night. Your monthly cycle will often then time with the planets natural moon cycles. Connecting with nature on a regular basis can also go a long way to helping your body's natural rhythms. Many of us live in cities with very little exposure to the outdoors and nature. If you try to find a trail or to step in your backyard on the grass in your bare-feet these our great ways to connect yourself with the earth. This will not only help your menstrual cycles but your sleep cycle as well. Patients often will also note the more they connect with natural the less stressed or anxious they feel.