Tickets are now on sale for The Fertility Show Manchester.
New Year often heralds a time for change and for many people this may be the exciting moment when thoughts turn to starting a family. So, as we head into 2018, you'll want to look at all the options to help you understand how to boost your fertility and explore the best route for you to conceive. For everyone wanting to start a family, The Fertility Show Manchester offers unbiased and balanced advice, information and support to help you on your journey.
The world's biggest fertility show is set to return to Manchester this year, with the two-day event taking place on 24-25th March 2018 at Manchester Central Convention Complex. Last year, over a thousand people visited the first-ever Northern event in the Fertility Show's long-standing history.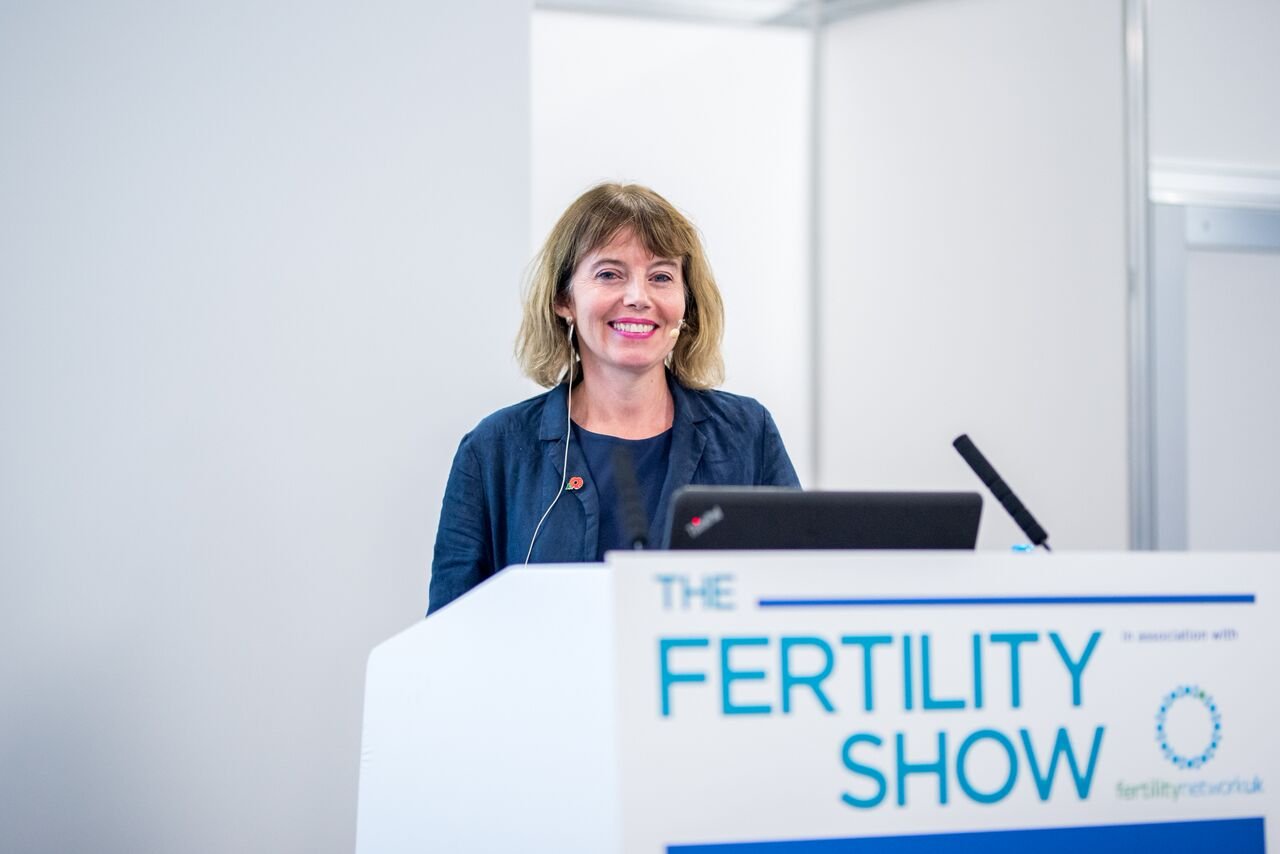 For the 1 in 6 couples who experience fertility problems, finding the right information and advice is essential to set them on the right path to parenthood. The Show provides an information hub for fertility, with a unique educational focus and unrivalled access to seminars and Q&A's with the best minds in the fertility world. Visitors can also have one-to-one conversations in confidence with experts exhibiting at the Show, and leave feeling more able to make informed decisions about their fertility journey.
The Fertility Show's seminar programme features some of the world's leading fertility experts speaking on topics such as; how to boost your fertility through nutrition and lifestyle changes, the latest treatment options in IVF, alternative routes to parenting such as surrogacy and managing your relationship if you experience fertility problems.
The Show welcomes everyone interested in learning more about fertility and for anyone wanting to start a family.
Fertility Show Manchester Expert Seminars
The two-day Manchester event includes a diverse and educational seminar programme, with a carefully selected range of topics presented by independent experts, from both the NHS and private sectors. Visitors can book tickets to listen to some of UK's leading fertility experts such as Professor Adam Balen, Consultant in Reproductive Medicine at Leeds Teaching Hospitals NHS Trust and Chairman of the British Fertility Society, Professor Geeta Nargund, Medical Director of CREATE Fertility and Dr Raj Mathur, Consultant Gynaecologist from Manchester Fertility.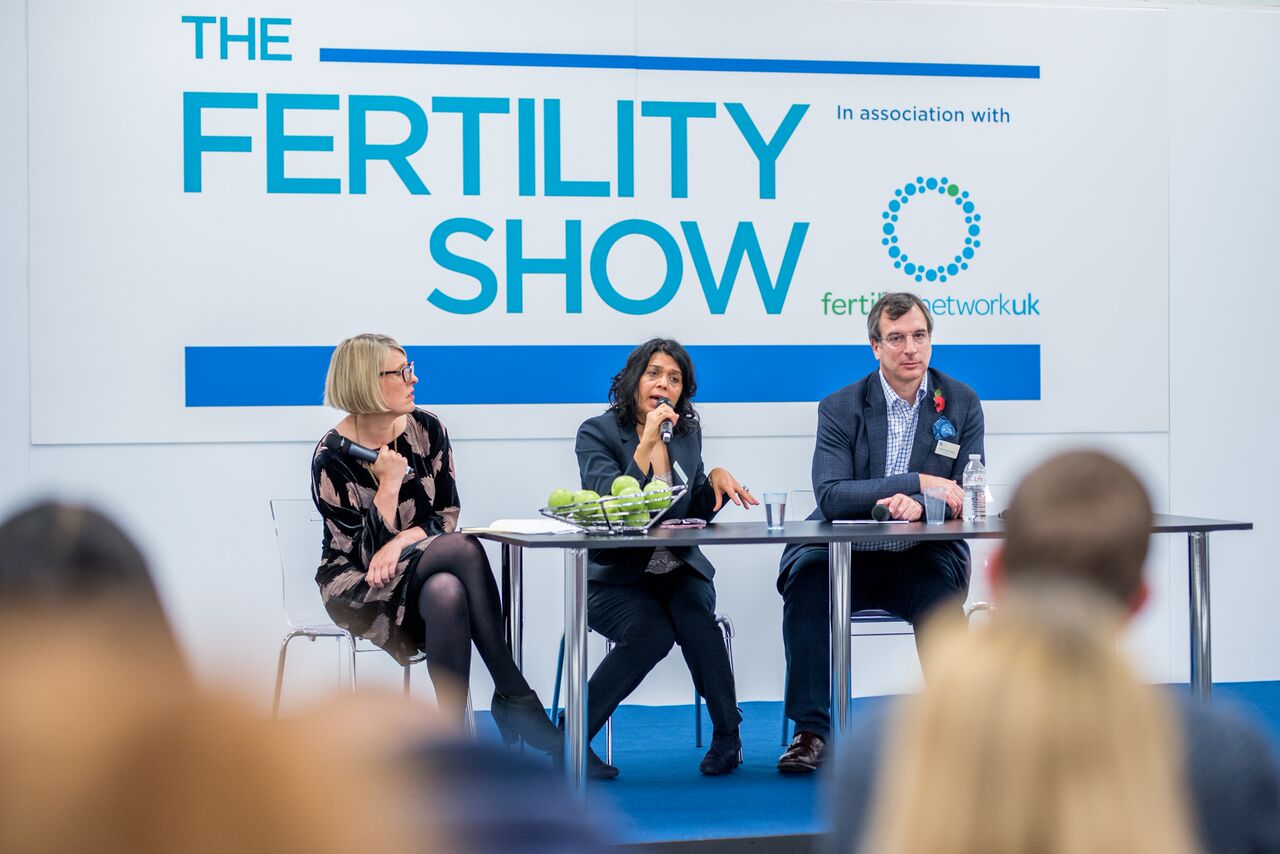 Seminars over the two days will cover:
The latest treatment options and clinical advances
Factors to consider when choosing a fertility clinic in the UK and abroad
Advice on conditions which may affect fertility such as Polycystic Ovary Syndrome (PCOS) and endometriosis
Treatment add-ons, do they add up?
Alternative routes to parenting including donor conception, adoption and surrogacy
What men need to know about fertility – testing it, boosting it and treating it.
Fertility Show Manchester Experts
Our Q&A stage, in association with Fertility Network UK, gives visitors an opportunity to put forward their questions, either openly or anonymously, to a panel of experts. At this year's London Show in November 2017, author of The Pursuit of Motherhood, Jessica Hepburn, hosted a series of thought-provoking sessions.
Some of the most popular sessions involved former IVF patients sharing their stories and giving visitors advice from their own experiences. Izzy Judd, author of Dare to Dream, in conversation with Jessica was one of the most engaging and well attended Q&A sessions in London, with Izzy giving a heartfelt insight into her two-and-a-half-year IVF journey. The Fertility Show London also held the first ever nurse panel with fertility nurses answering questions and giving advice about this sometimes difficult journey.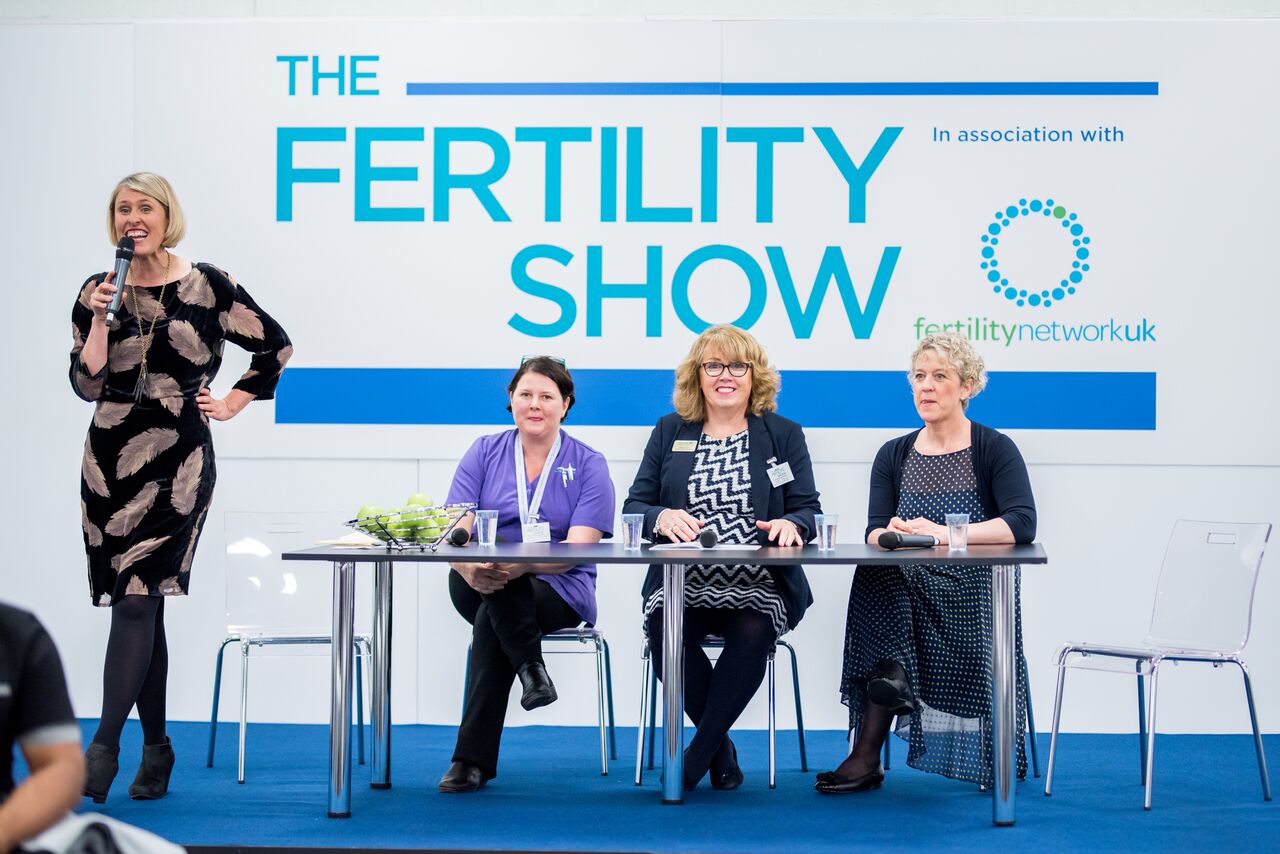 Over 4,000 visitors used our recent London and Manchester shows as a place to learn, listen and discover more. Come join us at Manchester to put your fertility questions centre stage! Supporting people through the fertility journey
Finding trustworthy advice on fertility is crucial for visitors and The Fertility Show provides a safe and discreet environment where people can get the information and advice they need – all in one place. While some people are happy to speak openly about their fertility experiences, others are naturally more apprehensive. So, for anyone who needs "time out" when they're at the Show, there are plenty of pop up seating areas and cafes, as well as Fertility Network's quiet room. Many of the seminars and sessions at the Q&A stage also deal with the emotional aspects of fertility issues which many visitors can relate to. Visitors can seek advice and support from fertility counsellors, former fertility patients and representatives from the industry's independent organisations such as the Human Fertilisation and Embryology Association (HFEA), the British Fertility Society (BFS) and the British Infertility Counselling Network (BICA).
Since the very first event, eight years ago, The Fertility Show has formed a close partnership with the national charity for everyone who has experienced fertility problems, Fertility Network UK. The team of experts and advisors from the charity will be on hand again at Manchester to offer advice and support to all those people with questions or concerns about fertility. Fertility Network UK runs an information line on 01424 732 361 which offers free and impartial support for anyone affected by fertility issues.
Fertility Show Visitor Testimonials
"When we attended the Show, we were just starting out on our fertility journey and wanted to get an idea about clinics and information that was available to us. We really enjoyed t he seminars and found t hem incredibly helpful. By the time the next Show came around we were already pregnant but still attended anyway." Miranda and David
"We had our first child through IVF and decided we wanted to have a second, t his is when we visited The Fertility Show 2016. We found t he show really useful and got loads of tips and advice which we've used." Joanne
Just the ticket!
Tickets for the event go on sale in January and the Show looks forward to welcoming thousands of prospective parents. With a range of exhibitors including doctors, clinicians and fertility experts appearing at the event it will give visitors a cost effective and confidential way to get information first hand, in one place!
Please visit fertilityshow.co.uk/manchester for further information.