- Advertisement -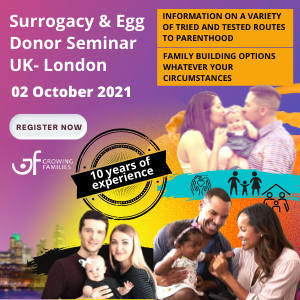 For the last thirty years, the Colorado Center for Reproductive Medicine (CCRM) has been helping families from around the globe to achieve their dreams. Since our inception, we've achieved national recognition for excellence in both pregnancy and delivery rates, and advanced research in the field of reproductive medicine. To date, more than 20,000 babies have been conceived through IVF at CCRM.
Our team
CCRM is led by renowned fertility expert Dr. William Schoolcraft. He formed CCRM in 1987 after receiving specialized training in infertility at UCLA under the direction of Dr. David Meldrum, one of the pioneers in the field of IVF.
Having received numerous awards and achieved many first-time breakthroughs in the state of Colorado, such as first IVF pregnancy, donor egg pregnancy, first frozen egg baby and more, he has earned the respect of his peers and patients worldwide.
Dr. Schoolcraft is joined by a team of skilled fertility physicians, embryologists and nurses who are known for putting their patients first. CCRM's goal is to support you, medically and emotionally, throughout your entire fertility journey.
The CCRM edge
CCRM leads in innovation and with the assistance of our talented research team and our state-of art laboratory, we pioneered a paradigm shift in IVF technology. Notably, CCRM developed a technique called comprehensive chromosomal screening (CCS), which involves testing all 46 chromosomes of the embryo at the blastocyst stage. By screening embryos and picking the chromosomally normal ones, it helps to erase the impact of maternal age on fertility and allows older women that have struggled to conceive, the best chance at a successful pregnancy and healthy live birth.
CCRM's IVF with CCS success rates are consistently high with a 70 percent live birth rate and a less than five percent miscarriage rate. CCS has been successfully adopted by fertility clinics in the U.S. and abroad resulting in the birth of tens of thousands of healthy babies.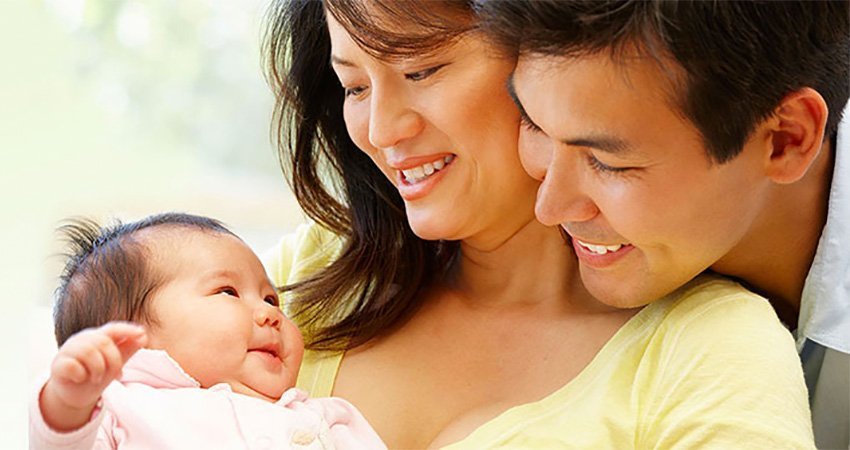 LGBT Family Building
We believe that everyone who wants to build a family should be able to do so. CCRM is proud to help LGBT couples create the family of their dreams. Same-sex and transgender couples face different fertility options and issues than heterosexual couples who can conceive a child without any medical help. LGBT fertility treatment methods include artificial insemination and IVF.
LGBT family building also requires third-party reproduction services in the form of egg donors, sperm donors, or gestational carriers (surrogates). Our reproductive specialists will guide you in this process as well as answer all questions and listen to any concerns you may have along the way.
International destination for fertility treatment
Nearly half of our patients travel to CCRM from other states and countries for treatment. Boasting 300 days of sunshine and only a short drive to some of the nicest ski resorts in the world, it's easy to see why CCRM would appeal to patients.
Additionally, our reputation for our success in treating difficult cases draws many patients who seek treatment at CCRM following failed attempts with their local clinics. We support patients who elect to travel to CCRM by offering flexible treatment programs, facilitating the coordination of long-distance patient monitoring, and providing travel assistance before and during patients' treatment.
CCRM's Fertility Journey What's on offer
CCRM is excited to help a couple achieve the family of their dreams through IVF treatment with CCS testing. Dr. William Schoolcraft and his world-renowned team are delighted to guide and support the selected couple throughout their treatment cycle at our state-of-the-art facility in Lone Tree, Colorado.
CCRM's Fertility Journey will cover the costs of one IVF treatment cycle with CCS. The chosen couple will be responsible for certain expenses, including travel and hotel accommodation, medications, and anesthesiology fees. In the event of surplus embryos, individuals will be responsible for cryopreservation storage fees.
We welcome applicants of all ages and at any point along your fertility journey. If you would like CCRM to assist you on your Fertility Journey, please click the link and fill out information detailing why you would like to be chosen and outlining where you are on your fertility journey.
Application will close November 15, 2017.