- Advertisement -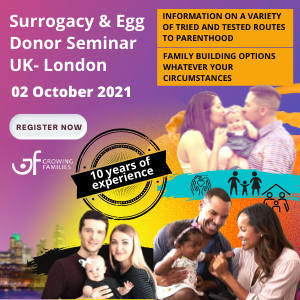 Here at Fertility Road we've teamed up with Freida's Pantry, who have recently developed their range of nutritious food bars with new and improved recipes.
These are designed to help and support all mums throughout the phases of prenatal, pregnancy, breastfeeding and beyond.
Packed with natural ingredients known to be beneficial in the pre-pregnancy period like Zinc, B Vitamins, Maca, Goji and Essential Fatty Acids, it's the perfect pre-conception snack.
Each bar is bursting with energy with 9 different grains, nuts and seeds!
Contain Maca & Goji both used traditionally to support natural fertility
Nuts and Seeds dense in essential nutrients
Handmade in the UK using ethically sourced ingredients
Freida's Fertile Food Bars Ingredients
Oats, Quinoa, Almonds, Linseeds, Brazil nuts, Pumpkin seeds, Sunflower seeds, Sesame Seeds, Maca, Goji berries, Golden Syrup, Sunflower Oil
WHAT'S ON OFFER
Trying for a baby can prove difficult for some couples and it can take longer to happen than first anticipated. Freida's Fertile Food can offer a little help along the way, providing essential nutrients and super foods for both men and women.
Packed with nuts, seeds and grains, this healthy snack now contains two more vital ingredients that have been used traditionally to support natural fertility; maca and goji berries. Not only is maca rich in vitamins B, C and E, it helps with energy levels, vitality and is known to enhance fertility. Goji berries, meanwhile, are traditionally used in Chinese medicine to support fertility and provide a fantastic source of antioxidants.
These are two fantastic addition, but in total there are 10 different super foods, nuts, seeds and grains in each bar, as well as the addition of Chia and Quinoa.
We've teamed up with Freida's pantry to offer 25 readers the chance to win 10 bars each.
THIS OFFER IS NO LONGER AVAILABLE.
To be in with a chance of winning simply email your details – contact us. The competition runs until June 24, 2016, and all winners will be notified within a week.