We'd like to welcome leading Athens based clinic, Gennima IVF to our fertility journey programme who are offering one couple the chance to receive a full IVF cycle at their clinic in Greece.
About Gennima IVF
The decision to have children and become parents is one of the most important decisions of one's life. At Gennima IVF we make this dream come true for hundreds of couples each year.
Each of our patients is unique and that is why we use all our experience to offer you a tailor-made solution to your fertility needs. From the moment we first meet your health and fertility history are evaluated by our experts to ensure we can offer you the best possible chance of success.
We now offer you this expertise from our fantastic facility in glorious Athens, a city full of heritage and unique charm.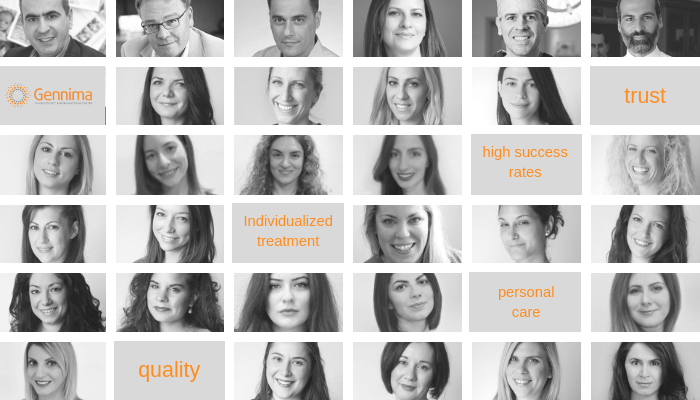 Why Gennima
1. Honesty
We treat every couple with honesty and respect from the moment we meet.
2. Bespoke Care
We do not treat 'cases', we treat people. We focus on personal contact and care and we adjust the treatment to the individual needs of every couple. We pay attention to detail and so our patients feel that we really focus on their individual needs.
3. Positive attitude
Our talented and enthusiastic team is here to help you become parents as quickly as possible.
4. Patient satisfaction
91% patient satisfaction following their IVF treatment regardless of the outcome.
5. Experience
We offer a team of professionals with vast international experience.
6. High quality medical care
Continuous professional development is undertaken by all staff to ensure they offer the most effective care and have at their disposal, the most advanced scientific technologies available.
7. High success rates
Our success rates are comparable to the top fertility centres in Europe.
8. We respect your trust
We treat all our patients with respect and honesty.
9. Transparency
We share our honest assessment of your ability to conceive from day one.
10. Accessibility
We offer a 24/7 support service throughout your journey with us.
11. Science
Our embryology laboratory is equipped to the highest technological standards to ensure the best possible outcome for you.
12. Teamwork
Our common goal is to make the experience of infertility treatment as simple and stress-free as possible.
13. Partnership
We work in collaboration with professionals throughout the world to meet your requirements, home and away.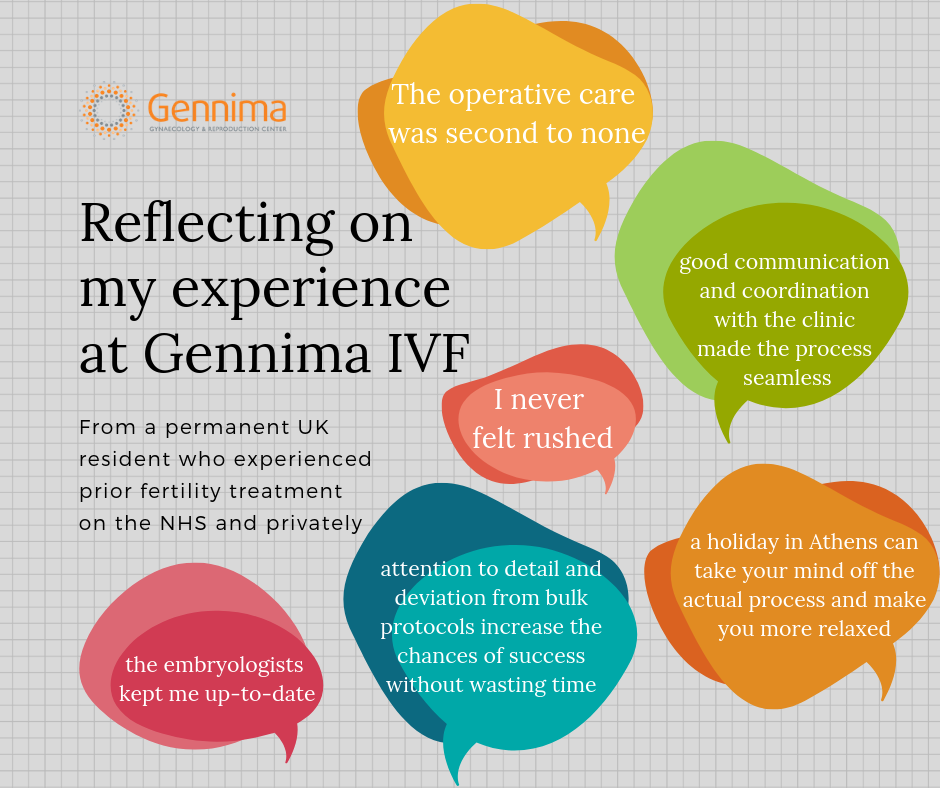 What's on offer
Gennima IVF are offering an IVF cycle in 2019 at its Athens Clinic facility which will include,
An initial medical consultation
The IVF treatment, including frozen embryo transfers (if applicable).
The offer which is available to anyone under 37 to apply will not cover the following costs;
Travel to Athens and accommodation; medication, preliminary investigations and necessary monitoring in their country throughout treatment
We hope your journey will us will be a positive one and we offer the full fertility experience at our beautiful clinic in Athens.
Application Process
Please fill out the application form with as much information as possible. The information will help us process your application.
Gennima would like to invite applicants to visit them if they are attending the Fertility Show in London on 1 – 3 November 2019 and invite you to attend an informal discussion about your application.
Gennima can be found at the Redia IVF Travel stand (G24).
You can find out more information about Gennima via their website gennima.com