Heather writes…
It has been a festive time of celebration for the Terry's! We recently celebrated our 10-year wedding anniversary on August 31st and made a trip to a nearby resort for two nights. The celebration served as a Babymoon / Anniversary / Last Get-A-Way!
Our highlight of the trip was tea time. We ate cucumber sandwiches and made the most of picking out organic herbal tea blends to accompany our macaroons. In addition, I was able to keep food down!
I read a book recently which talked about different types of protein that might help my nausea. I made an effort to only eat beef for my dinner and it worked. For two days I managed to keep all my food down! What a relief.
I am now on a beef diet, which my doctor suggested, until this phase of eating shifts into another exclusive food that keeps me from vomiting on a day to day basis. I have also returned to acupuncture.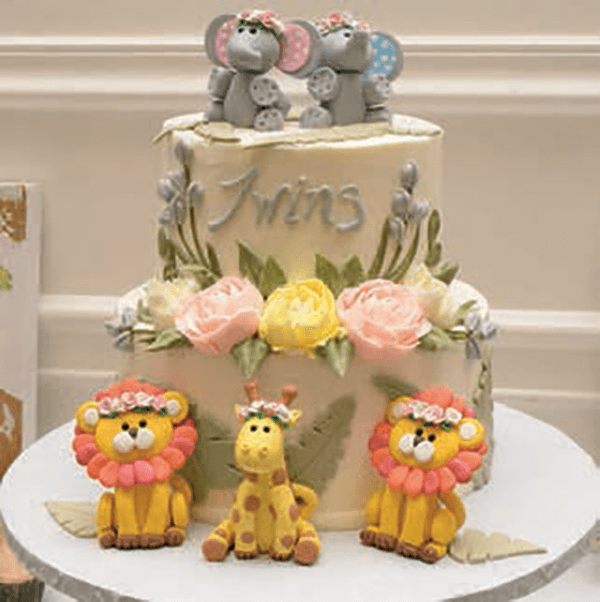 Before, I used acupuncture to combat my endometriosis. In this case, the acupuncturist is treating my nausea and vomiting. I visit once every two weeks through my local hospital which offers group acupuncture for at a much more affordable costs than individual acupuncture sessions. In group acupuncture, you share a room with other patients receiving treatment.
On Saturday, September 15th, my birthday, we had our baby shower and over 80 friends and family joined us in celebrating.
We initially did not plan to have a baby shower, but two factors changed our minds. We quickly realized the amount of stuff we would need to care for two children after attending our infant care class, and with our many financial hiccups after years of trying to conceive, we needed help getting all of the things our two newborns would need.
Also, our family and friends have been so overwhelmed with joy for us after years of trying that we had so many people express a desire to be present for our special day. We had relatives from all over make the journey to share the day with us. It was truly a privilege to be surrounded by so much love and warmth. We are genuinely fortunate to have so many people in our corner.
We are currently holding steady at 34 weeks. We will be 35 weeks on Friday, October, 5th.
The twins are doing well. They are kicking like crazy and constantly moving around, which makes trying to find their heartbeats during ultrasounds a fun task. On more than one occasion when visiting the doctor at least 2 to 3 people have had to come into the room to help find their heartbeats because they are so active.
In comparison, I am not very active and am constantly exhausted so Brandon has done the majority of the prep work. He's been putting together cribs, dressers and recliners with the help of his favourite uncle.
Also, my girlfriends have helped me a lot to organize all the gifts we have received as well as figure out how to stock items in confined spaces to lessen clutter.
My parents assisted significantly to make our baby shower a reality through financial support and Brandon's mother continues to find ways to help us by addressing the little things we need before the newborns arrive.
We are also doing our best to prepare our dog Duke for what is to come. We have been told that when the newborns arrive we should bring their blankets in first so that Duke can smell them prior to bringing the children into the home.
We have also been told that the alpha male should not bring the children into the home for the first time. With that in mind, I'm going to have to make two separate trips to the car to bring in both children individually so that Duke is ready for his brotherly duties.
We are in the final stages of planning. We recently completed a draft of our wills and our working with a lawyer to have it finalised before the newborns arrive. Brandon has installed all car seats and I am currently working on my hospital bag after watching several separate videos of what I should bring.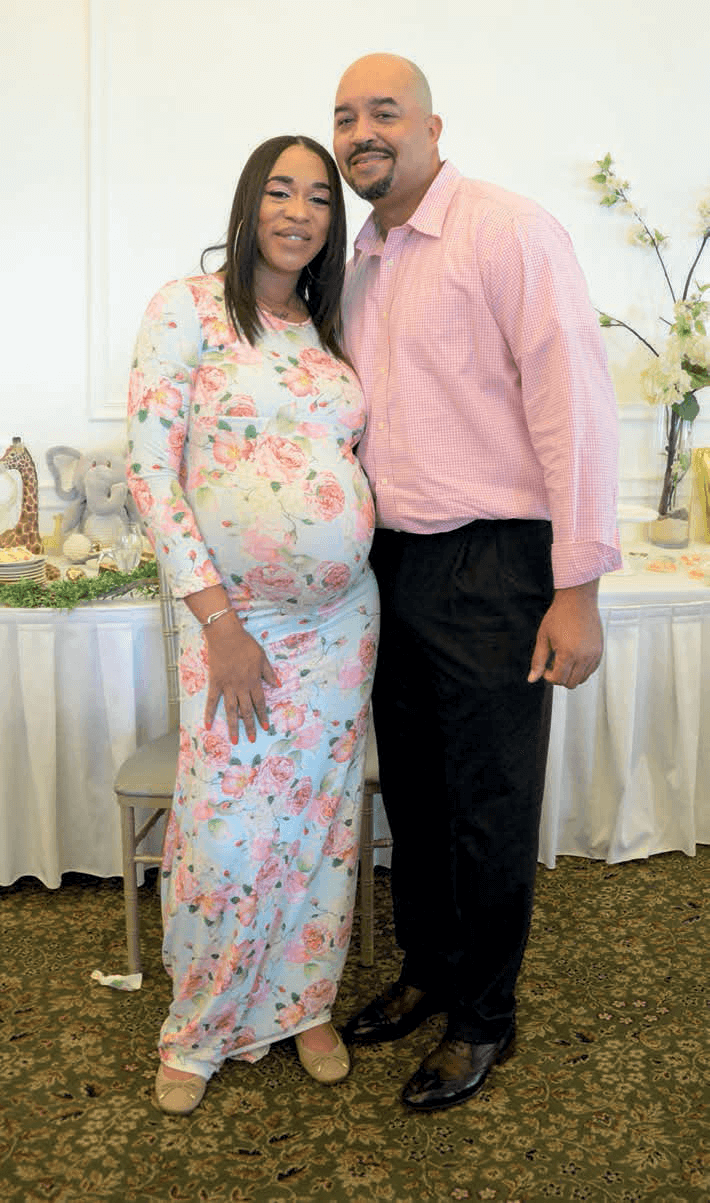 I have found a free doula through a local organisation that helps expecting mothers of African American origin because infant mortality rates for African Americans are not highly ranked in this community.
I also have received two free baby boxes through another organisation after completing a session of on-line videos and tests. The cardboard boxes are safe and portable places for the babies to sleep. The program is modelled on Finland's well-known baby box, or maternity package, which the government gives to all expectant mothers.
We are excited, scared, overwhelmed and truly thankful. For those that are still trying, we encourage to hold on, not lose faith and persevere despite obstacles. You are in our thoughts and prayers.
Dr Barbieri comments on Heather and Brandon's journey
Donor egg IVF with genomic screening with Oregon Reproductive Medicine.
These final weeks of pregnancy are always such a busy and expectant time for parents-to-be. So much to organise and prepare before the big day. Heather and Brandon are certainly making the most of this special time, and I am impressed by their organisation and thoroughness.
I'm glad that they have been able to make some time for themselves before the arrival of their twins. It is also wonderful that they are surrounded by so many of their friends and family who want to share this exciting time with them and support them in their journey to parenthood.
I am pleased that at last Heather's nausea has abated. I know that the nausea and exhaustion that Heather has suffered during her pregnancy will be two things she will be glad to be done with none too soon.
Along with Heather and Brandon, the entire team at ORM is counting down the days till the birth of their twins. One of the greatest joys for me as a physician and for the team at ORM is to receive birth announcements and baby pictures from our patients turned parents. We'll be checking our inboxes regularly with anticipation in the days ahead!