Helping Hand… The Benefit Of Fertility Support Groups
There are fertility support groups meeting across the UK, from Scotland and Northern Ireland to the Channel Islands, and you can find the details of all these different groups on the Infertility Network UK website.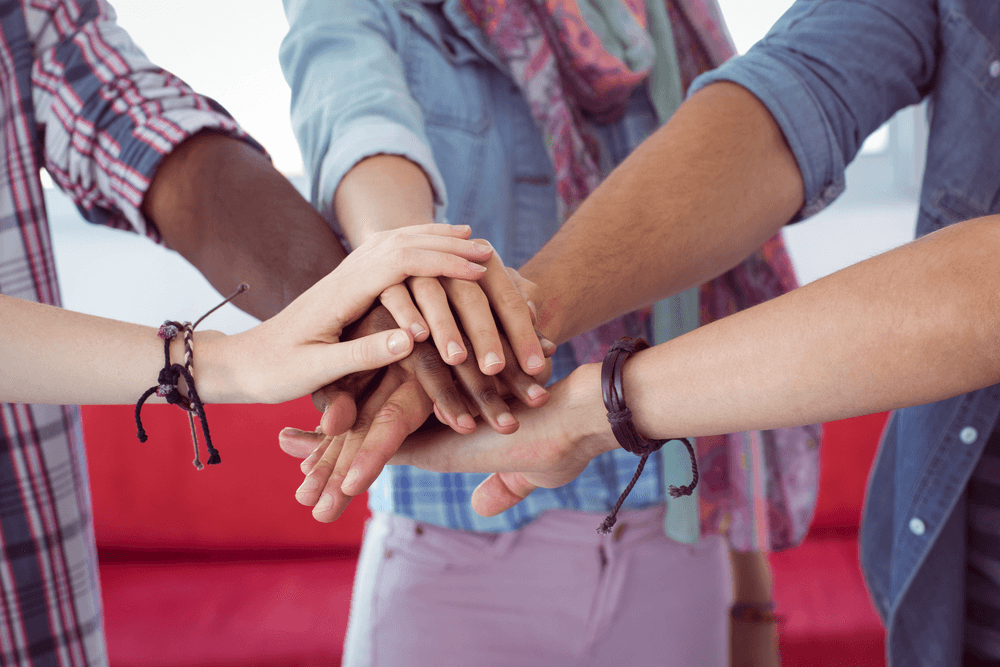 People are really private about having fertility problems, often they haven't told anyone else about the issue
For the first time ever, we were in a room full of people who all knew how it felt not to be able to get pregnant
"We'd driven for 45 minutes through rush-hour traffic, and were sitting outside a terraced house on the other side of town when I told my husband I thought maybe we should go back home again. "I'm not sure I can go in," I said. "I don't think I'm the sort of person who goes to support groups."
What I didn't appreciate was that no-one ever thinks they are the sort of person who goes to support groups; the name conjures up a rather gloomy gathering of weeping people getting together to share their misery.
In fact, that couldn't be further from the truth, as I discovered when my husband persuaded me that having come so far we might as well give it a try – and I was so pleased we did.
For the first time ever, we were in a room full of people who all knew how it felt not to be able to get pregnant, who all understood the mixed emotions when a friend announced she was expecting a baby, who all dreaded those questions about when they were going to get round to starting a family. We were able to share our experiences, to discuss advice we'd been given and, most surprisingly of all, to laugh at some of the things that had happened to us along the way. It was the laughter I hadn't expected, and when we left a couple of hours later, I felt as if a weight had been lifted from my shoulders.
Today, more and more people are in touch with one another online through fertility websites and forums – often a great way to share experiences, but those platforms do have their limitations. Chatting online means that you are never entirely sure quite who you are sharing your experiences with, and there seems to be room for misinterpretation when you are typing a conversation with someone you've never actually met. Being able to meet face to face and talk can seem a more daunting prospect, but many people find it is hugely rewarding and often leads to lasting friendships.
Like me, Fertility Road reader Nicola was not sure quite what to expect when she went along to her first support group meeting at the Hewitt Fertility Centre in Liverpool. "The hardest bit is thinking that you need help or support in some way, and then walking through that door," she says. "Everyone imagines they're going to have to go in, stand up and say 'I'm Nicola and I'm infertile,' or something – but it's not like that at all. The first time you enter, you are nervous. You think everyone will be crying and depressed, but actually they are laughing and they make you feel normal again."
Nicola feels helping you realise your feelings are normal is one of the most important things that joining a group can offer. "You think you are a horrible person if you feel jealous when your friend says she's pregnant, or if you hate Kate Middleton when she announces her pregnancy, but you realise it's normal to be upset," she explains. "You can all laugh about the things that yesterday you thought was just you being horrible.
People are really private about having fertility problems; often they haven't told anyone else about the issue, and it's only when they come to the group that they're really open, because everyone else is. Of course, people do come into the group crying sometimes, but nine times out of 10 they leave laughing."
Emma attended a peer-led group when she was going through treatment, and says it helped her to feel less isolated. "I'd been so lonely when all my friends were getting pregnant, and finding other people who understood how that felt meant I wasn't the only one," she says. "I didn't go to every meeting; I dipped in and out of it when I was doing IVF – but just knowing there were people who I could connect with who felt the same way made all the difference."
It is these shared experiences which can be particularly beneficial. Tracey Chester, chair of the British Infertility Counselling Association, the professional body for fertility counsellors, acknowledges that this is where groups can really make a difference. "Meeting in a group where you all share similar stories can help at all stages of your fertility journey, whether you are just beginning in the process of treatment or if your own fertility journey has ended," she explains. "Shared experiences can help you feel less isolated, and can normalise the thoughts and feelings you have but may be reluctant to talk about. The support groups can be a safe space to express your feelings and offer vital support.''
Anya Sizer first started running a support group after going through fertility problems and treatment herself, and she now runs the group at London Women's Clinic where she works. "I think support groups make a world of difference at so many levels," Anya says. "There is an amazing sense of community and support which people take with them well after the group itself has finished for the night."
There are fertility support groups meeting across the UK, from Scotland and Northern Ireland to the Channel Islands, and you can find the details of all these different groups on the Infertility Network UK website. Susan Seenan, Chief Executive of the charity, says the groups have always been an important part of the support they provide. "We list groups across the country on our website, and we are always looking to expand our extensive support network," she says. "We know how beneficial it can be to share problems with others who understand, and we receive a lot of positive feedback about the groups from people who have attended them. Although the internet is an increasingly popular way to link up, we know that the opportunity to meet face to face has huge benefits and is something many people find helpful."
Each support group has its own personality, and they can be very different. Some are organised by volunteers who run peer-led groups. The volunteers may be people who are still going through fertility tests and treatment themselves, or those who have had previous experience of fertility problems and want to give something back to support others. These peer-led groups tend to be small and friendly, and offer a great opportunity to get together with others and share experiences. Members may meet up in a local café, bar or community centre and they may meet in the evenings, for lunch or at weekends.
Other groups are run by professionals, and these may be based at fertility clinics or health centres. Counsellors, complementary therapists or clinic staff may organise these as sometimes larger gatherings, and there may be the opportunity to invite speakers along to provide information on a range of fertility-related topics.
Suze Fisher facilitates one of the country's longest standing support groups, Woking WISH at the Woking Nuffield Hospital. It has been running for 15 years, and Suze feels part of the group's success is that it has such strong support from the staff. "The nurses talk to patients about it, we have flyers around the unit and they go out with information to new patients. Most of the people who come along are having treatment at the unit, but the group is open to all."
Suze books a speaker for each session, and believes this helps to encourage those who feel uncertain about attending a support group. "I say to people they don't have to book to come along, and they don't have to participate. I present it as more of an information session and that gives people some space. You can choose to be a vocal part or not – some people are more chatty than others, but it's fine if people don't want to talk. Just being in a room full of people you don't know who are all having the same issues can be mutually supportive."
The group Nicola attends in Liverpool works the same way and she thinks this is helpful. "The first half of the meeting is someone doing a talk, an acupuncturist or an embryologist or a consultant perhaps, so you're getting information about something," she explains. "Then the second half of the meeting is just chatting, which is informal and relaxed. Both parts are helpful in different ways so you get information and support."
As well as groups, there are some one-off workshops which offer another option for group support. Gill Tunstall runs healing workshops for women with fertility problems and she says this can help in a number of ways: "The intention is to allow participants to explore their emotions, and to open up the possibility of moving on in their life," she says. "It often helps them feel calmer and more relaxed. Sharing feelings and emotions can provide clarity and help people to make sometimes difficult decisions about what their next step may be."
Of course, it's not just going along to a group that can be helpful, but also having one of your own. If you find there isn't a group anywhere near you, then opting to run one yourself doesn't have to be as challenging a task as it may seem. You will get lots of support if you're doing it through Infertility Network UK, and it can help you on your own journey. Nicola is now one of two patient representatives running her group in Liverpool but says she still finds that she gains a lot of support from the meetings. If you're not sure a group would be for you, Nicola would certainly suggest checking out your options locally: "I have made friends in the group and I see them outside it too. I would recommend anyone going through this to attend a group and enlist the support of other women. I find it helps more than anything to speak to people who know what you are going through and can sympathise."
If, like me, you'd been thinking you aren't the sort of person who goes to a support group, perhaps it's worth thinking again; at least give it a try. There's certainly nothing to lose… and there may be a lot to gain!
Here Are Some Tips To Break The Invisible Wall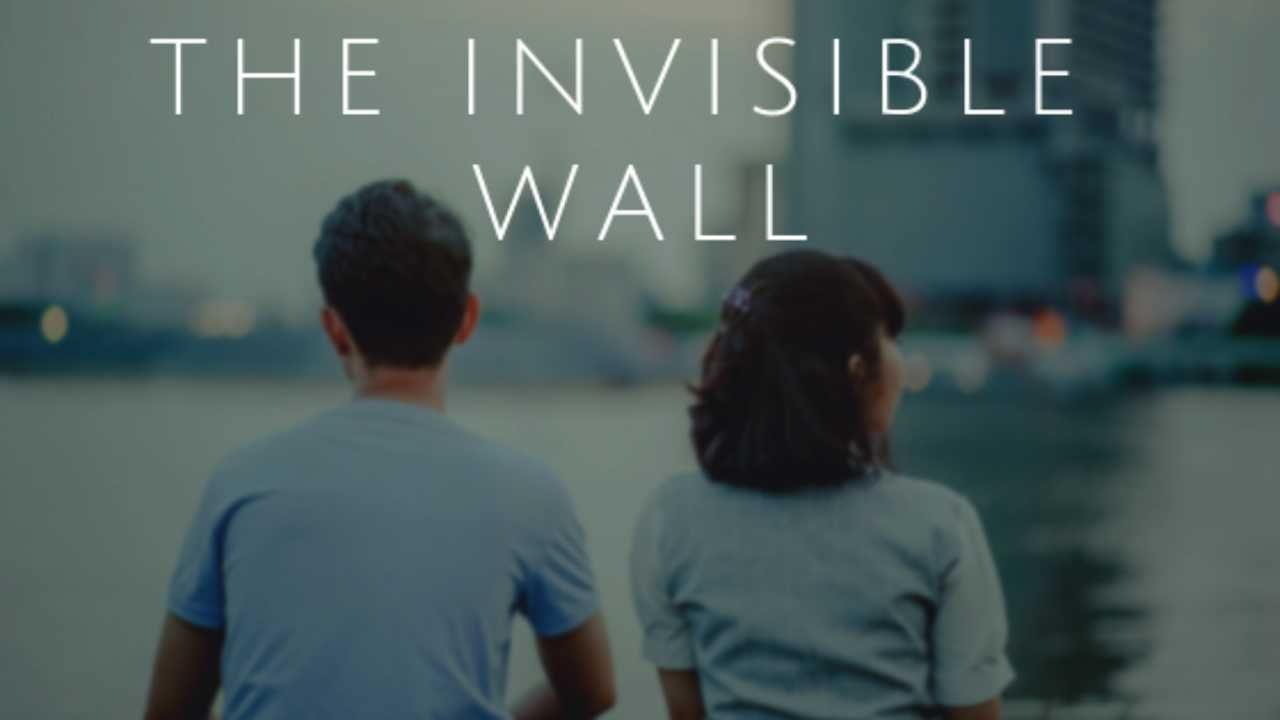 "Most relationships fail because we spend too much time pointing out each other's mistakes and not enough time enjoy each other's company." – Unknown
Struggles through infertility can tend to take over your life. The constant stress of the treatments and the repeated disappointments can definitely strain the relationship between partners. Women may feel more irritable & emotional and her partner may feel helpless and worried. This makes for a difficult combination for any conversation to occur! Slowly there is an invisible wall starting to appear between the couple, emotions take over and make it even more difficult to talk.
With infertility, making a baby isn't sexy. It isn't fun. It's stressful. It's hard. It's hormonal. It's just miserable. The process truly is a make or break on relationships. Women can especially feel volatile just like a volcano about to blast at anytime with no warning. One minute you are positive, the next negative, becoming miserable, seemingly out of the blue. It can become exhausting for the partner quickly. The invisible wall gets thicker and taller… Sound and feel familiar?
Infertility can be an awful journey if the partners are not truly supporting and caring for each other. I have heard so many stories where partners are separating temporarily or permanently due to the stress and struggles with infertility. It doesn't have to be that way!
Here are some tips to break the invisible wall…
1. To the woman who is in the thick of infertility, pay some attention to your partner. Ask them how they are doing. One of my clients asked her husband that very question on Father's Day, and he broke down. Men also feel it, they just feel it differently.
2. To the woman struggling through this process, allow your man to be vulnerable. As a man, vulnerability with your partner doesn't make you weak, it makes you even stronger. I have seen many relationships become very successful amidst the pain and struggles, when there is vulnerability between the couple. It strengthens your bond and makes you closer.
3. To both partners, when emotions are running high, remove yourself from the situation, take some time to collect yourself. Don't talk or act when emotions are running high. The invisible wall gets higher when emotions are high.
4. Remind yourself and your partner frequently that "Together, we will make it thru this too". Saying it out loud makes a world of difference and gives a great comfort to the other partner.
5. Get professional help, specifically someone who truly been there and understands the infertility struggle. They can help with tools and techniques to slowly eliminate relationship struggles, help identify the relationship goals and help you move forward positively in your life with or without successful fertility treatments.
Don't let the invisible wall keep growing stronger and taller. Find ways to break the wall down slowly. Infertility shouldn't be the reason for a relationship to break! Take small steps forward.
20 Things You Should Never Say To Someone Struggling With Infertility!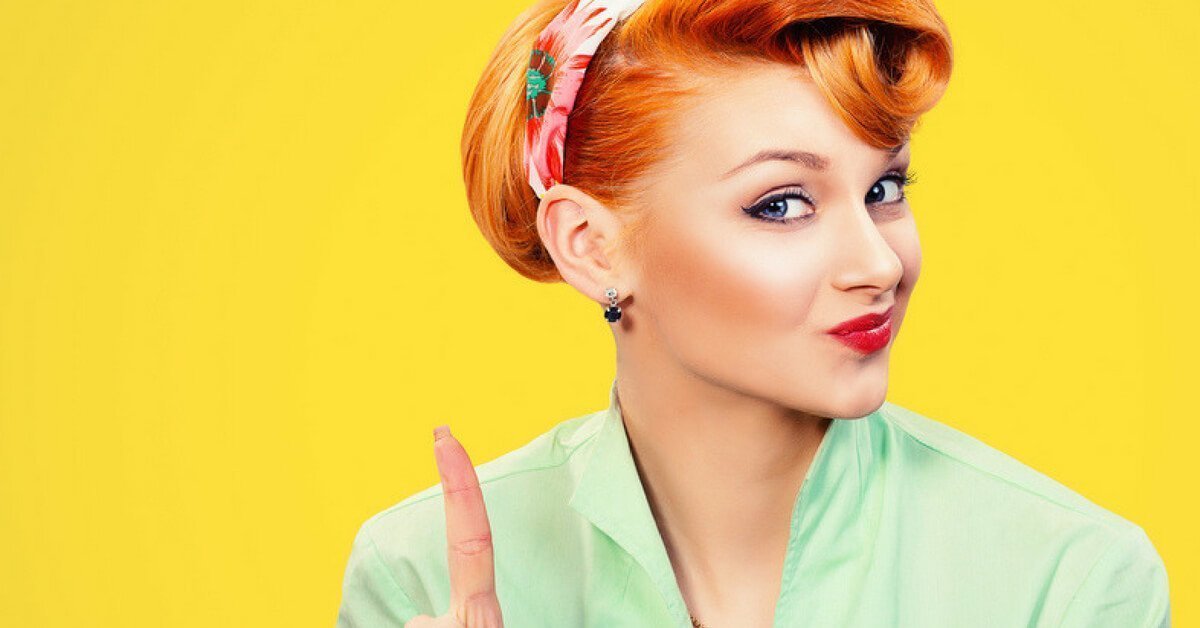 "You may never know what someone is going through, but if you notice any signs of pain—hostility, negativity, or over-sensitivity—then odds are, you know how they feel. Respond to the pain instead of judging the signs." Lori Deschene
I have unexplained infertility and my fertility journey was very long and painful with almost 8 years of failed treatments. I had 3 miscarriages, 3 IUI failures and 8 back to back IVF failures. It was an emotional roller coaster. I struggled in silence for the major part of my journey. I avoided talking to people with the fear that they will ask me about having kids. I avoided going to India (where all my family is) for 4 years in a row giving all sorts of bullshit (pardon my language here) reasons on why I can't go. I wore a mask at work and never talked about anything personal. Talking to friends and family members was a nightmare especially who recently became pregnant or had a child!
I always avoid telling others about my infertility journey to avoid the comments that can really sting, let my blood pressure rise and bite my tongue, to put it mildly. There are sometimes where I wanted to react in a more animated fashion to those somewhat insensitive and ignorant comments.
This doesn't just happen to me. It happens to many of us who are struggling with pregnancy loss, primary or secondary infertility. I recently put a question (What is that one thing that people say annoys you most about infertility?) to an online FB support group and its members had overwhelming response talking about their personal experience with these insensitive comments.
This list is based on my personal experiences and the collective experiences from many amazing souls going through fertility challenges including my wonderful fertility clients.
I am writing this to create awareness to those people who haven't experienced infertility, who typically say things like this (many times with good intentions) to others going through infertility.
Here are 20 things NOT to ask/say people going through infertility:
When are you going to have a baby? You are running out of time.
Just relax, it will happen
Drink a glass of Wine, it will happen
Go on vacation, it will happen
Stop trying, it will happen
Lose weight
You are young, you have plenty of time
Do this, try this, it worked for, it will happen (Varies all the way from eating McDonald's fries to using essential oils)
For people with secondary infertility or have experienced losses before- You at least know you can get pregnant
I know a bunch of ladies who've had babies in their 40's! Don't worry, it will happen
To people with secondary infertility- At least you've got one, you're so lucky, you might just have to be happy with one
You are lucky you don't have kids yet! (or) It's so hard having so many kids
You can have one of mine
My husband looks at me and I get pregnant (or) I sneeze near my husband and I get pregnant
Comments by a younger couple – We tried for a really long time( 2-3 months) to get pregnant, I understand your frustration
Don't worry, the technology is so good these days!
Have you thought about adopting? it will kick-start your hormones and you'll get pregnant. It happened to my (insert random relative)
If God thought you were ready, you'd be pregnant.
Maybe it's just not meant to be (or) whatever is going to happen will happen.
It's not just the words, it's the body language too- When people ask if I have children and I say, I do not, their reply almost always is, you never wanted kids?! With a surprised look on their face.
Even today at my nail salon, my manicurist asked me, how many kids, I said one(adopted). How old, 5 years. The next question immediately, you don't want to have more???? You should have more..
This article is not intended to judge or blame those folks who say these comments. Many of you say these things out of good heart and well intentions. You all want to support and care for your loved one dearly.
Just keep in mind, these words can and will create a deeper wound to people going through fertility struggles. Because many of us are desperately seeking and doing whatever it takes to get and stay pregnant and yet it's just not happening.
Unless you have experienced infertility, it's hard to understand and relate to the pains and struggles all around. Infertility affects ones overall being- physically, mentally, emotionally and spiritually.
Here is one suggestion I will offer to people who are supporting a friend or a loved one.
Tell them, I may not truly understand what you are going through, but remember, I am here for you. And give them a big hug. Sometimes that's all we need to feel better even a teeny tiny bit!
"Sometimes, what a person needs is not a brilliant mind that speaks, but a patient heart that listens." Anonymous
Fertility Treatment Survival Skills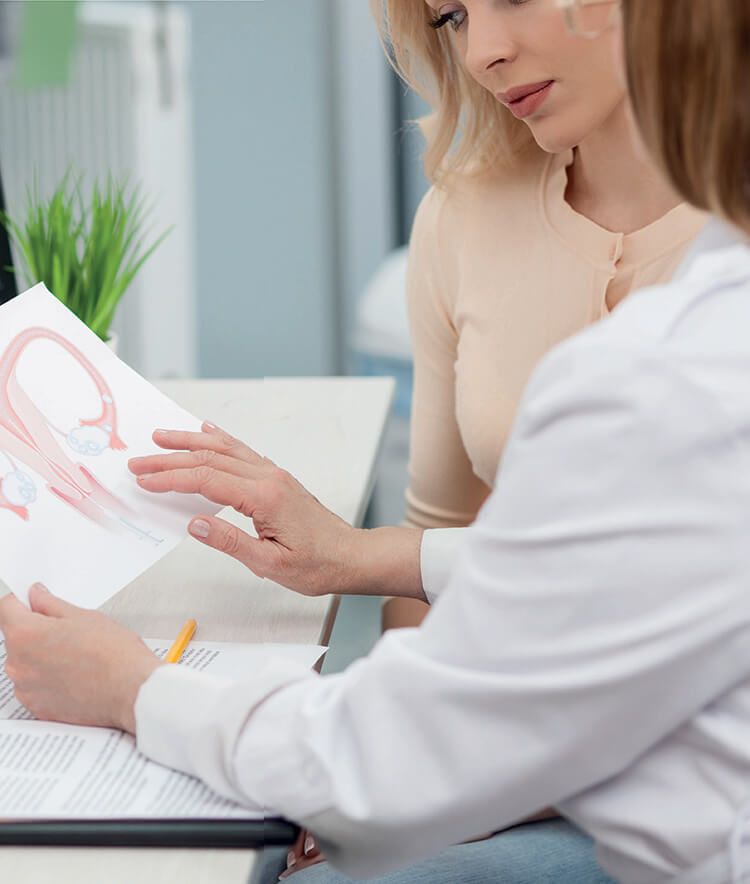 Practical and Emotional Top Tips from Iris Fertility Sherpa Natasha Canfer, Clients and Colleagues.
As the founder of Iris Fertility – an organisation offering bespoke practical and emotional support and companionship to individuals before, during and after fertility treatment – I am regularly asked what people can do to help manage the challenges that fertility treatment throws at them. Together with Iris Fertility clients and colleagues, I've put together our top tips, insights and nuggets of information.
Put Yourself First Throughout the Process
Go gently, treat yourself kindly and say 'no' to people who are going to sap your emotional energy especially when treatment's underway or you're in the 2 Week Wait (2WW) – finding interest in or compassion for anyone else while you're in the throes of fertility treatment can be challenging. Put activities on hold that you're not interested in or can't face. If you feel like you 'should' be doing something with someone then probably best to avoid! Be aware that how you feel day to day (and even within the day) is likely to change.
Don't put off taking that first step – that might be going to your GP or going directly to a clinic for a Fertility MOT.

Don't do too much of your own research – it can be mind boggling, confusing and cause anxiety.

Seeking the support of an individual or organisation (like Iris Fertility) who knows the process really helped us with having a sounding board away from the clinic environment. We could ask the questions we didn't necessarily want to ask our clinic and raise concerns we weren't able to share with friends and family. Don't leave a niggle or a doubt unsaid.' Loretta, Somerset
2. Trust Your Gut Feeling
Follow your instincts. Those instincts or your gut feeling might not appear to be logical but if something doesn't feel right then it probably isn't for you – even if you can't pinpoint the reason.
3. Inform Yourself
Depending on your circumstances, appointments at fertility clinics can feel overwhelming. You might be presented with a lot of information and it can be difficult to take in exactly what's being said and what that means for you – particularly if you've just received tests results that aren't as you'd hoped. Also, a clinic may only give you information that's specific to the services it offers rather than providing you with an overview of what might be available to you nationally and globally.
'Don't be afraid to ask questions – the doctors aren't gods and they need to be challenged sometimes so that you know they're doing the best for you as an individual.

Talk to people who have also been through this and don't bottle things up especially through the 2 Week Wait.

Don't be scared by the process. Embrace it but be careful as it can become addictive – trust your instincts when it comes to knowing whether you're ready to say "enough is enough".' George, Ireland
Other sources to look into if you feel able are:
Progress Educational Trust (PET) – a UK-based charity which advances public understanding of science, law and ethics in the fields of human genetics, assisted reproduction, embryology and stem cell research: Progress Educational Trust
Human Fertilisation and Embryology Authority – the UK's independent regulator of fertility treatment and research using human embryos. An expert organisation in the fertility sector and the first statutory body of its type in the world: www.hfea.gov.uk
'Question, question, question your clinic about all the costs involved and its refund policy.

Ask your clinic about risks of failed fertilisation and unsuccessful thawing of frozen eggs and embryos.

If you opt to use a clinic abroad, check whether you can use a clinic of your choice in the UK alongside that overseas clinic or are you tied to one of their associated clinics?

If you go abroad, factor in how easy it is to arrange scans, blood tests, medication, intralipids, etc. Also work out whether you will easily be able to get flights and accommodation at short notice.

Is the clinic open at weekends and able to work around you?' Sarah, West Yorkshire
4. Remind Yourself that it's OK to be in a Different Emotional Place from Your Partner
Depending on your circumstances, it's possible that you and your partner may want to choose different treatment options or you may find yourselves in a different emotional place from one another. That's OK and totally understandable. Open and honest ongoing respectful communication with each other is important – and can also be exceptionally tricky especially when emotions and hormones are running high. If you feel that counselling would be beneficial then speak with your clinic about what they can offer you and when. Otherwise, you could locate a specialist infertility counsellor through BICA
Take the time you need.

Talk to your friends. If they are real friends they will want to lend an ear.

It's OK to recalibrate your understanding of who you are if that's necessary.' James, Hertfordshire
5. It's All About You: 'Fertility Treatment' is an Umbrella Term
Ensure that your clinic tailors all your treatment and medication to you and your needs.
6. Who's Who? Clinic Staff
Make a friend among the clinic staff and ask them for their work contact details. It's beneficial to have an ally or two on the 'inside'.
If there's a staff member who you have strong negative feelings towards for whatever reason and you would prefer them not to be involved in your care then let your clinic know. Most clinic staff work as part of a team and will try and accommodate patient requests of this nature.
I would've liked to have treated myself almost as if I was recovering from an illness – very gently. So do what makes you happy or at least calm. Go to places that make your heart sing and your fear retreat. See only those people who make you feel positive and with whom you can be completely yourself.' Caitlin Allen Acupuncture, West Yorkshire
7. Statistics and Other Numbers are Only Part of the Picture
Perhaps easier said than done but try not to get too hung up on statistics and numbers. No one can say for definite how things are going to work out for you. Ultimately you need one egg, one sperm and one womb to get along with each other. If you're comparing clinics then make sure you're comparing like for like statistics. The figure you'll probably be most interested in is the live birth rate for the female age group relevant to your situation.
8. Check Out Donor Conception Network
If you're considering using donated eggs, sperm or embryos then check out Donor Conception Network (DCN) as soon as you can but preferably before you even start any treatment or become pregnant. Donor Conception Network is a charity and supportive network of more than 2,000 mainly UK-based families with children conceived with donated sperm, eggs or embryos; those considering or undergoing donor conception procedures; and donor conceived people. Staff, volunteers and network members have a wealth of knowledge, information and expertise about all things past and present in the world of donation including the possible impact of telling or not telling donor-conceived children about their genetic heritage: www.dcnetwork.org
'If you wish to find the best possible fit with a surrogate mum, then Surrogacy UK is a great association to join. With their 'friendship first' ethos, get togethers are organised so that friendships can be formed before Teams are created.

Speaking as a two-time surrogate mother, I felt that finding the couple to team-up with was all about friendship chemistry. Being open, honest and approachable is a good way to connect with a potential surrogate. It may feel scary at first and you may feel exposed and vulnerable, but it works both ways. Imagine a year down the line when your surrogate/friend is about to birth your baby, she will be trusting you to hold that space for her, as the baby is delivered at long last in your arms.' Jay Kelly, Surrogate, Baby Alchemy
9. Going Abroad – Is the Grass as Green as You Think?
If you're thinking about going abroad for treatment, investigate what the implications of doing so could be for you and any future children. Here are just a handful of things to consider:
If your UK clinic is encouraging you to go to a particular overseas clinic then is it affiliated in some way to that clinic? If so, how and what does that mean for you and those clinics?
How is the overseas clinic regulated?
What's the legal situation regarding types of fertility treatment in the country (or state) of your choosing?
Which screening tests are performed on patients and partners?
How much is it going to cost you financially, physically and emotionally especially by the time you've factored in flights and accommodation?
If you're using a donor abroad then how are they screened and selected?
What are the anonymity rules in relation to donors and how would this impact on any child(ren) born from treatment?
How many families can a donor donate to and what could this mean in terms of the number of half siblings for your potential child?
10. DIY Donor Sperm – Future Proof Yourself
If you're using donor sperm outside of a clinic environment then before you even start preparing for pregnancy ensure that your personal safety is paramount. Also, get legal advice regarding your specific situation and make sure you have legal agreements in place in relation to your particular circumstances.
11. Remember the Adult Child
While your focus may initially be on you becoming pregnant, your goal is to have a baby. That baby will hopefully grow to become an adult so when making decisions around the types of treatment you are willing to undertake, consider how your future (adult) child at different life stages could feel about any decisions you make and the impact of your choices on them.
12. Include Your Partner
It might feel that the spotlight is on the individual physically undergoing the fertility treatment so actively include (and encourage your clinic to include) your partner if you have one.
13. Changing Times
The nature of fertility treatment changes all the time so if it's been taking you a while to get that baby into your arms you might begin to wonder if a particular treatment had been available to you earlier then whether life would have worked out differently. Be kind to yourself and remember that on your quest to become a parent you can only make your best decision with all the information you have available to you at the time the decision needs to be made.
14. Escape!
Develop a new hobby or skill in which you can immerse yourself and that can be done at any time regardless of the stage of treatment you're at. Current favourites to distract clients are escape rooms, singing and learning a new language.
15. Funding
If you're eligible to receive NHS funding but you're not sure you want to have treatment in your allocated NHS fertility clinic then you could investigate the possibility of transferring your funding for use in a private fertility clinic.
If you're not eligible to receive NHS funding or it's not available in your area then speak to your clinic about any payment plans it might offer. You could also look into specialist fertility funding organisations which provide IVF refund schemes and multi-cycle programmes.