In your room is where I wait,
The only room we left to decorate.
I flick through books, for things we might buy,
While constantly asking myself, 'but why?'
In your room is where I pray,
In your room where you might play.
400 needles in my tum,
Worth every bruise, hoping you might come.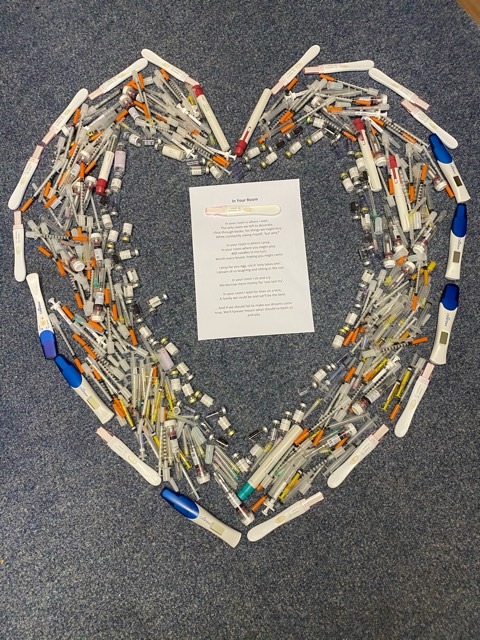 I pray for your egg, coz it 'only takes one'.
I dream of us laughing and sitting in the sun.
In your room I sit and cry
We borrow more money for 'one last try'.
In your room I wait for lines on a test,
A family we could be and we'll be the best.
… And if we should fail to make our dreams come true, We'll forever mourn what should've been us and you.
None of it worked btw.
Kathryn (still childless).