- Advertisement -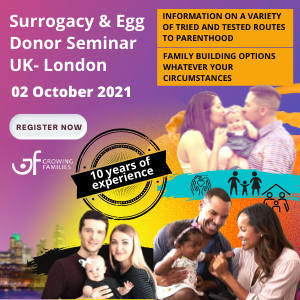 The Infertility Workbook – Barbara Blitzer
A Mind-Body Program to Enhance Fertility, Reduce Stress, and Maintain Emotional Balance Out now, £19.99
If you and your partner have struggled with fertility issues, you're well aware of the emotional rollercoaster of confusion, frustration, and disappointment that infertility can bring. This book offers a comprehensive set of mind-body techniques you can use to help improve fertility from the comfort of your home and make the most of IVF or other fertility treatments.
The stress reduction exercises, coping strategies, and simple lifestyle changes in this book have been shown by research to improve fertility and increase pregnancy rates. During the program, you'll develop the skills you need to make peace with your body, let go of your fears, and help increase your chance of pregnancy.
The Infertility Workbook offers a down -to- earth practical approach, and following the techniques mentioned will assist in healing, stress relief, and emotional balance and will also inspire those struggling to build their family.