- Advertisement -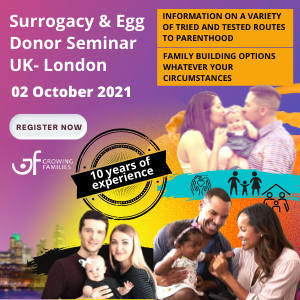 Kindbody, a startup that lures millennial women into its pop-up fertility clinics with feminist messaging and attractive branding, has raised a $15 million Series A in a round co-led by RRE Ventures and Perceptive Advisors.
The New York-based company was founded last year by Gina Bartasi, a fertility industry vet who previously launched Progyny, a fertility benefit solution for employers, and FertilityAuthority.com, an information platform and social network for people struggling with fertility.
"We want to increase accessibility," Bartasi told TechCrunch. "For too long, IVF and fertility treatments were for the 1 percent. We want to make fertility treatment affordable and accessible and available to all regardless of ethnicity and social economic status."
Kindbody operates a fleet of vans — mobile clinics, rather — where women receive a free blood test for the anti-Mullerian hormone (AMH), which helps assess their ovarian egg reserve but cannot conclusively determine a woman's fertility. Depending on the results of the test, Kindbody advises women to visit its brick-and-mortar clinic in Manhattan, where they can receive a full fertility assessment for $250. Ultimately, the mobile clinics serve as a marketing strategy for Kindbody's core service: egg freezing.
Kindbody charges patients $6,000 per egg-freezing cycle, a price that doesn't include the cost of necessary medications but is still significantly less than market averages.
Bartasi said the mobile clinics have been "wildly popular," attracting hoards of women to its brick-and-mortar clinic. As a result, Kindbody plans to launch a "fertility bus" this spring, where the company will conduct full fertility assessments, including the test for AMH, a pelvic ultrasound and a full consultation with a fertility specialist.
In other words, Kindbody will offer all components of the egg-freezing process on a bus aside from the actual retrieval, which occurs in Kindbody's lab. The bus will travel around New York City before heading west to San Francisco, where it plans to park on the campuses of large employers, catering to tech employees curious about their fertility.
"Our mission at Kindbody is to bring care directly to the patient instead of asking the patient to come to visit us and inconvenience them," Bartasi said.