A natural way to deal with the stress of infertility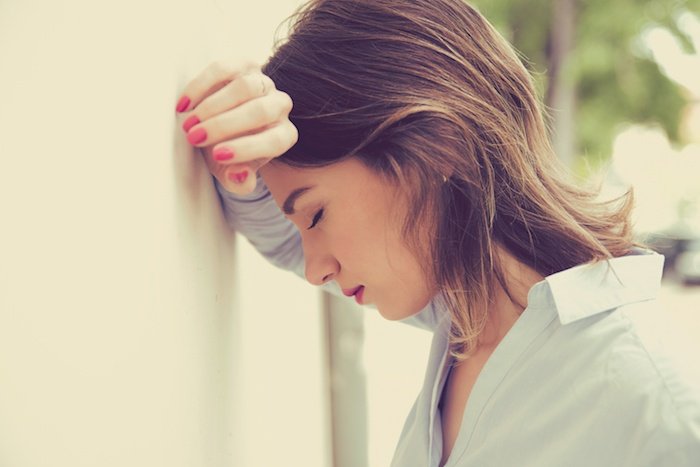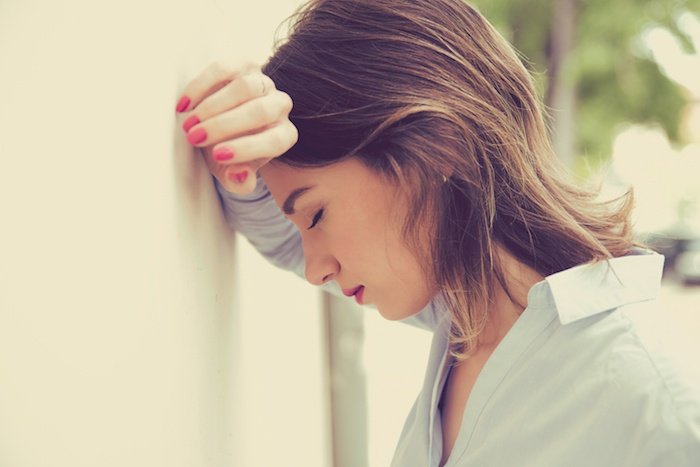 Feelings of stress and anxiety are commonplace amongst those experiencing infertility or delayed conception. Humans have evolved with the 'fight or flight mechanism' to deal with stressful situations. A natural state where the brain pumps adrenalin, the heart beats faster and because it is working harder, it needs more fuel, so we breathe more heavily then sweat and flush in order to cool down.
As a survival technique this is a very useful reaction, but someone under a great deal of emotional stress can trigger a 'fight or flight' response to an everyday situation and this can be very tough to handle.
Manifestations of such a reaction tend to fall into three categories. Physical such as irregular breathing, heart racing, shaking, 'butterflies' or feeling sick; behavioural such as avoiding situations, having a sudden urge to leave somewhere; or psychological which includes blurred thinking, low self-opinion, negative thoughts about a situation we fear and vulnerability.
Anxiety eats away at our confidence and makes things that were once easy for us to do, really difficult. Thoughts of "I'm not good enough, smart enough, thin enough" are manifestations of stress and anxiety that many of us can associate with.The methods that I find most useful to deal with stress and anxiety are Mindfulness, Breathing and Relaxation.
Mindfulness helps us to understand what the triggers of stress might be so that we can create coping mechanisms and stop a reaction manifesting. It involves noticing your feelings without trying to control them, giving you the chance to step back and calmly evaluate any unpleasant thoughts.
A technique in Mindfulness is breathing consciously, drawing your attention to every breath in order to slow down and calm yourself. Thinking about what you are doing as you are doing it: 'living in the here and now'.
We can practice Mindfulness at any moment and those who do, say they see things from a different perspective, become less overwhelmed by negative thoughts and less judgmental of themselves and others. It can also help curb panic attacks, enable people petrified by public speaking and help manage other complex conditions like depression, addiction and OCD.
For the couples I meet who are under significant emotional pressure, Mindfulness gives them the opportunity to step back from their overwhelming thoughts and achieve a different perspective. By noticing how their thoughts impact on their behaviour, they can become 'self as observer'. It allows them to act more within their value system and to be kinder to themselves.
By approaching life in a more mindful way, looking at things more closely and taking time to see moments and understand feelings from a different perspective, we can all lead a more positive path of self-acceptance. These small changes can have tremendous effect.
A few years ago a study looked at how mindfulness effects the brain. Studying Buddhist monks, who practice mindfulness on a daily basis, CAT scans showed that the monk's frontal lobes were bigger than normal. The research suggested that mindfulness meditation practice affected their brains in a very positive way.
Other research has suggested that with mindfulness practice the brain becomes better at synchronised communication and more sophisticated, abstract thought and introspection. One study of people aged between 50-60 who practiced mindfulness mediation between 12-20 minutes a day showed that it might be able to slow down the ageing process by strengthening the hippo campus – the area of the brain responsible for memory and attention.
Relaxation is also a powerful tool to recuperate and allow life pressures to release their grip, but it requires a quite different approach to mindfulness. They are almost polar opposites. Where as Mindfulness involves becoming aware of both pleasant and unpleasant thoughts, allowing them to be as they are without trying to control them, relaxation involves consciously trying to eliminate unwanted feelings of physical stress and tension in the body.
When we practice relaxation techniques we slow down the systems in the body that speed up when we get anxious. Progressive Muscle Relaxation is when we focus attention on tensing and relaxing muscles from the feet, all the way up through the body to the neck and shoulders.
If you feel that Mindfulness meditation and breathing is something you would like to try, here is a short exercise that only takes a few minutes. It's something that you can do on a daily basis to help you 'drop anchor' for a few moments.
Get comfortable in your chair, adjust your posture so that your back is straight and both of your feet are on the ground. Close your eyes, or stare into the space in front of you.
Turn your attention to how your body feels sitting in your chair. Become aware of the clothes that are touching your body, notice how that feels.
We are now going to do a quick body scan. If you notice any tension in your body, then concentrate on that area and let your mind relax it.
Push the balls of your feet into the ground to get a sense of what is tense and relaxed. Now bring your attention up to the upper part of your torso. Focus on your lung area and your chest. Fill your lungs up with air as you breathe in and out.
Rotate your shoulders and neck to let the tension disappear from your body.
Notice how your hands are resting in your lap. Bring your attention to your right hand.
Breathe in and take a longer breath out. Notice that you are concentrating on your breath, become aware of the quality of the air as you draw it in through your nose. How the air feels cool on your nostrils bringing that air all the way down in your lungs and down into your diaphragm.
And now breathe out a longer breath. Notice how your body has warmed the air. Exhale all the way out emptying your lungs to the last drop.
Do this again, breathing in noticing everything about this breath, how the throat feels as the air travels down into the lungs. How the lungs feel when they are full and then take a longer time to exhale, emptying the lungs completely.
Continue to breath and this time, shift your attention to notice the sounds around you. Become aware of the sounds in the room and try to hear two sounds that may be distant to you. Become aware that you are listening.
Now listen to sounds that are much closer to you. This might be your heart beating, it might be your breath as your lungs fill up. Now once again focus on your breath. Take five deep breaths in through the nose and out of the mouth and slowly come back into the room.
Open your eyes and reconnect with your surroundings. Notice two or three things around you.
You may want to have an energising stretch.
In this exercise we are becoming more aware of ourselves by observing our breaths and the sounds that surround us.
Jane is one of my patients who benefitted from this approach for her infertility. She contacted me after trying to conceive for 18 months – she had previously fallen pregnant easily with her first two children. Fast approaching 40 and told by her GP that there were no investigative options available to her, a friend suggested exploring alternative routes.
Secondary infertility accounts for 60 percent of infertility cases. Feelings of frustration and anxiety are enhanced when you are not falling pregnant, and you know you are not infertile. Friends and family will glibly ask when the next one is coming along and first children will grow old enough to ask why they don't have a sibling. Many parents in this situation will suffer in silence, focusing attention on their precious only child, while harboring grief at the loss of another, sometimes for the rest of their lives.
Some might think that Jane was 'greedy' to want three children, but this precious third was the family she had always dreamed of. In Jane's case, I suspected a cocktail of high levels of stress at work, anxiety over her infertility and pelvic adhesions from two previous caesarean sections were getting in the way of conception.
For four months I carried out de-stressing acupuncture treatments and advised breathing dynamics and visualization as a way to combat her stress at home and work. A good breathing technique helps to circulate oxygen around the body and into the reproductive organs. It also helps to focus the mind and cope with the stresses of the conception journey.
Visualization is very important at every stage of the cycle. During Jane's visits I helped her to visualize what was happening in her body – the follicles growing, the eggs maturing, the womb lining thickening, the embryos implanting.
In the fifth month Jane fell pregnant.
The solution is not always this easy, but what this story does tell us, is how important it is to not suffer in silence and to seek help from a fertility professional as soon as you feel that you might be experiencing a problem.
Jacqueline Hurst is a senior accredited psychotherapist counsellor and acupuncturist specialising in fertility. www.fertility-support.co.uk
How to Rock Your Fertility Journey, Even if You're Over 40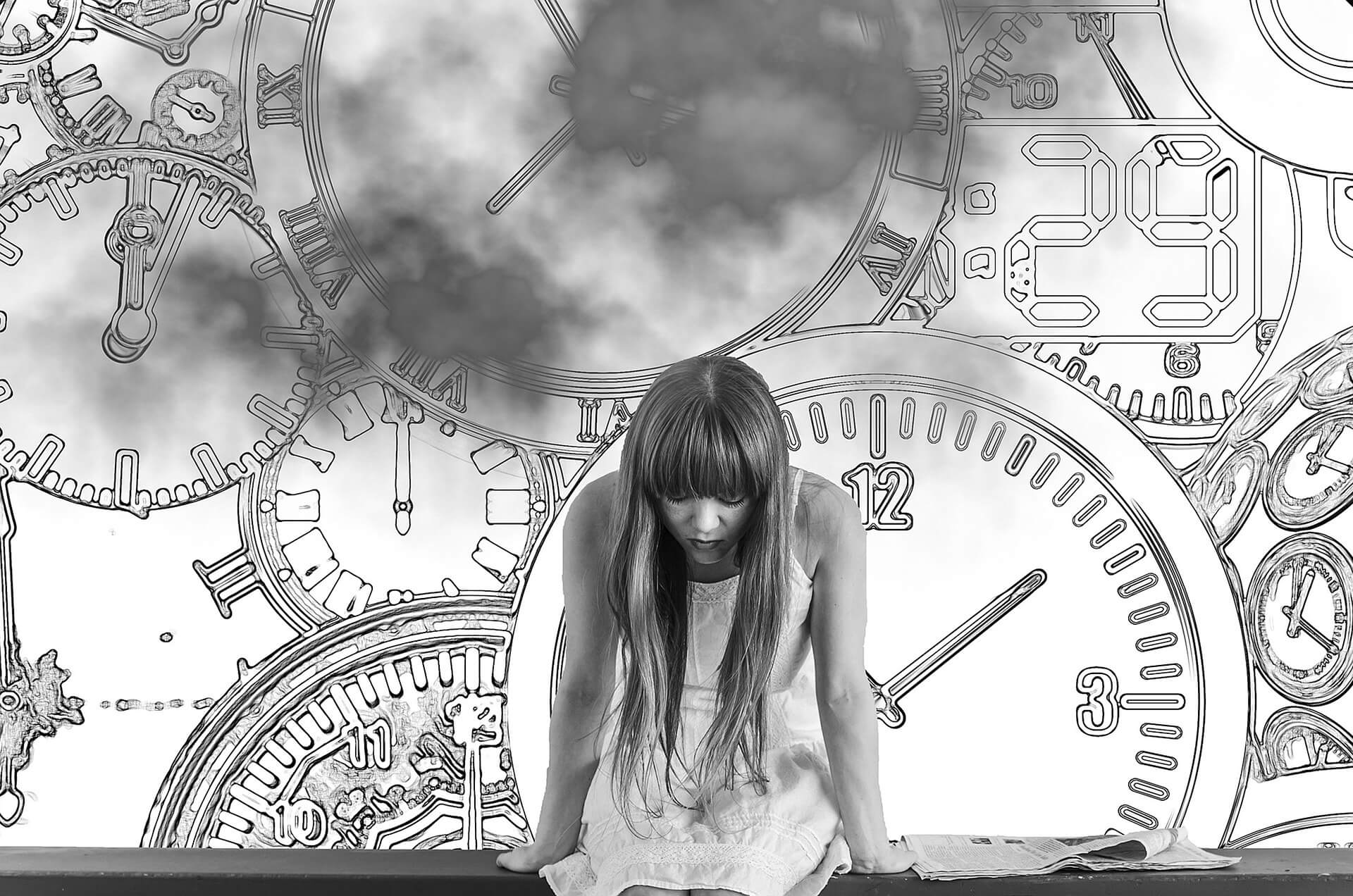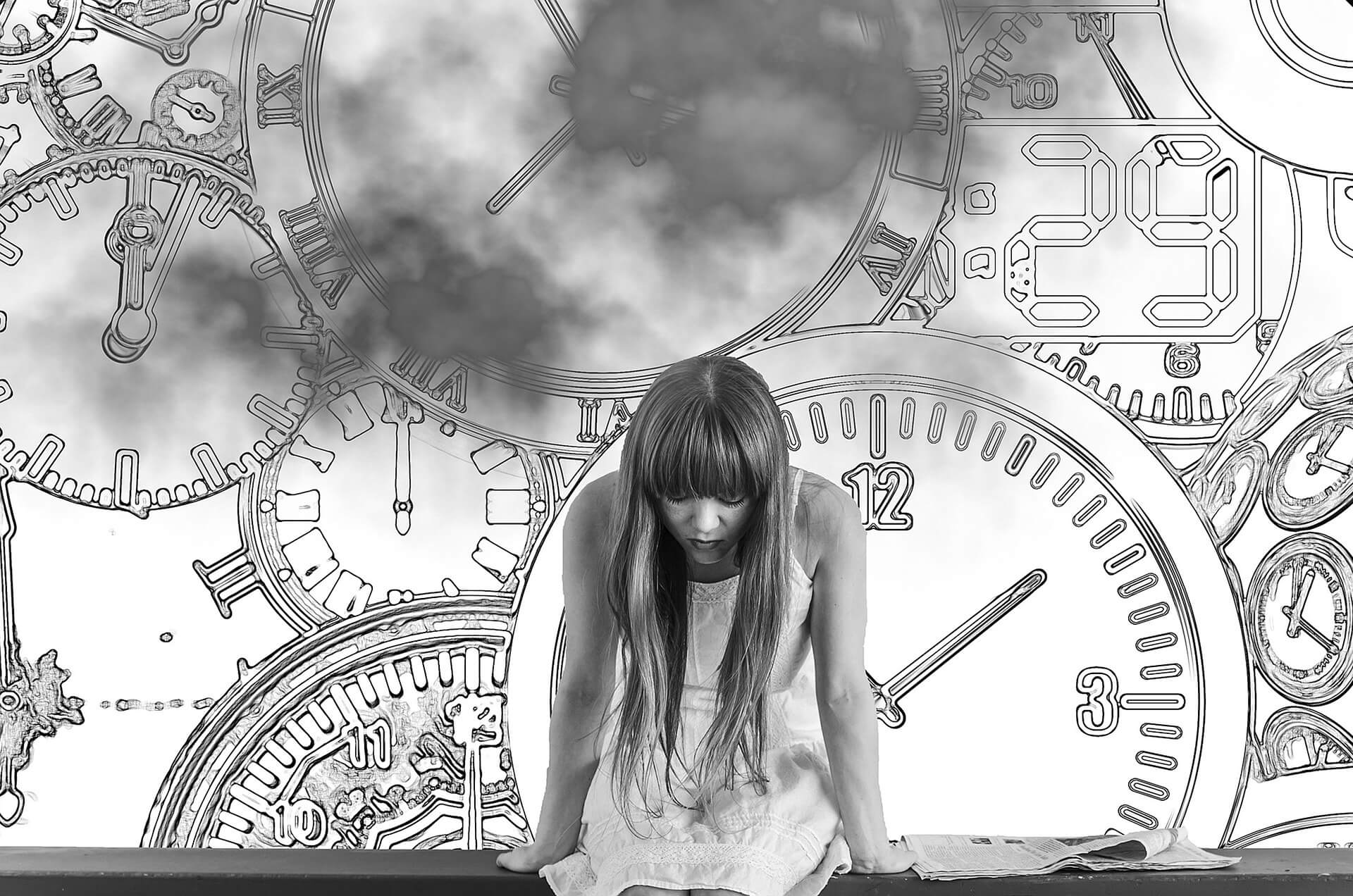 This past weekend my son Charlie turned 5 years old.
I'll be 49 in April.  You can do the math.
Charlie was conceived a month before my 43rd birthday, after a roller-coaster ride of miscarriage, doctors visits, testing, lots of negative pregnancy tests, and an emotional maelstrom during which I cursed myself for not trying to have a baby when I was younger.   
My doctor never said the words, "you're too old" but it was implied when he explained that I didn't have many eggs left because I was over 40.  When he said that the eggs that I did have were of "compromised quality" and that's probably what led to my miscarriages. When he predicted that it was highly unlikely that I'd get pregnant with my own eggs and that donor egg IVF was my best chance of having a baby.
Conventional wisdom drives the doctor's analysis and you've heard all this:  women are born with all the eggs that we'll ever have and through 30+ years of having periods, as well as the natural aging process, cause our fertility to begin to decline in our early 30s, and take a big dive after age 35.  By the time we're over 40, our fertility has practically fallen off a cliff. By the time we hit menopause, we may not have run out of eggs but the supply is scant and we're no longer ovulating.
My test results bore this out.  My Follicle Stimulating Hormone (FSH) was high at 16.4, indicating that my ovaries had to work harder to stimulate follicle growth (and egg maturation) than the ovaries of a younger woman.  My Anti-Mullerian Hormone, which measures ovarian reserve, was very low at 0.15 and indicated "undetectable" egg supply. My Antral Follicle Count, which counts resting follicles in the first few days of the cycle and indicates how many follicles may have the potential to grow that cycle, was never higher than 5 (a "normal" or "good" is between 15-25).
My doctor looked at all of these numbers, and that information is what drove his diagnosis of my condition, and his grim prognosis for my success.
The reality, though, is that we are about so much more than our numbers.   
If it were just about the numbers, all the women with strong numbers would have their babies, and the women like me with sub-optimal numbers wouldn't.  And we just know this is not the case. Read more about how I overcame the odds to get pregnant with my own eggs and without IVF.
Here's what we know: fertility does decline as we get older.   And that's all we know.
Luckily, we "older" women can have some tools in our arsenal to help us get pregnant and have a baby, if that's what we want.  
Here are some things to keep in mind, as well as some tools for your toolkit, if you're trying to get pregnant at an "advanced age":
You do have time.  While age is correlated with fertility, it's not like the minute you turn 40, or 35, or another age, you all of a sudden aren't able to get pregnant.  Fertility is more of a continuum. Time may be of the essence, and you may need to act quickly, but you do have time.
Fertility in your 40s is going to look different than it did in your 20s.  You are not the same woman, physically, emotionally or spiritually than you were in your 20s.  Like the rest of you, your fertility has changed too. For example, it's common as we age to produce less cervical fluid than we do when we're younger.  Cervical fluid is important when trying to get pregnant, especially when trying naturally, so it's important to be aware of.
In any area related to your fertility, you need to be able to do your research and find ways to mitigate the situation to account for your age.  This is true regardless of your age, but especially if you're over 40 and trying to conceive.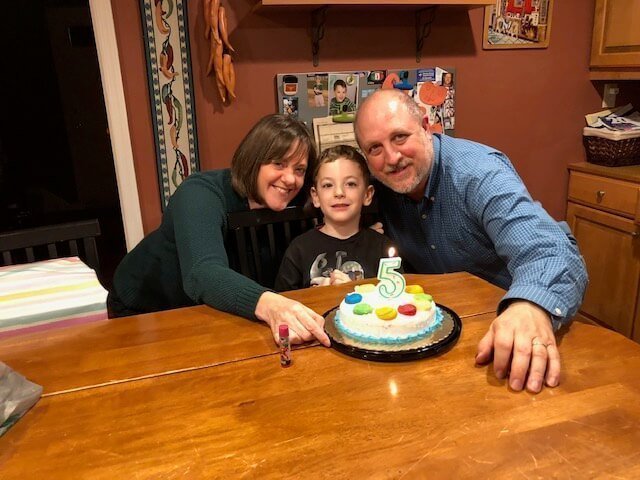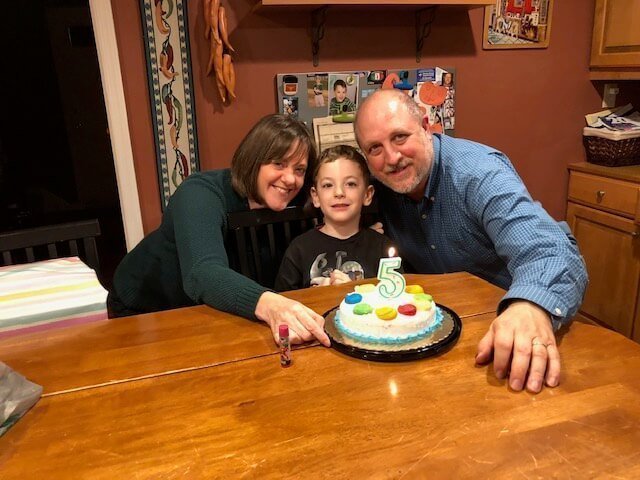 The tools in your arsenal are even more important when you're older.  On your fertility journey, you've probably heard that the following things are important:
Nutrition

Exercise

Sleep

Knowing how to track your fertility signs and your menstrual cycles

Stress reduction

Mind/body connection
These things are crucial for anyone on a fertility journey, regardless of age and whether trying to conceive naturally or through treatment.  Being the healthiest you can be will help you achieve optimal fertility. This is especially crucial for you if you're at an advanced age.
If you're trying naturally, it's important to keep in mind that generally speaking, middle-aged couples tend to have intercourse with less frequency than younger couples.  In trying to conceive, you don't have to have intercourse all the time, but you do need to have it at the right time, and knowing your cycles will help you pinpoint with laser accuracy when that time is.  
Managing your stress will help you endure the trials and tribulations of fertility treatment, and cultivating a mind-body connection will help you silence the negative self-talk that tells you you're too old or that your time has passed.   
The fertility journey can really mess with your physical body and your mind, and it's important to have the tools to fight back.  My Big Little Fertility Toolkit gives you the exact tools that I used on my own successful fertility journey.
Listen to your intuition.  When my doctor told me that I likely wouldn't get pregnant with my own eggs and that donor egg IVF was my best option, I didn't disbelieve him.  I knew my numbers; I knew the situation was bad. But I also knew deep down that donor egg IVF wasn't the right path for me to become a mom. This wasn't based on any hard facts; I just intuitively knew that intrauterine insemination would work for me.  I knew that I had a good egg somewhere in my dwindling supply and that it was up to me to find it.
I encourage you to learn how to listen to your own intuition.  You've been with yourself every second of your life. YOU know yourself better than anybody else.  The answers are already within you, and when you take the time to tune in to yourself and to listen to what your intuition is telling you, those answers will always come to you.
Always keep in mind the end goal.  In our quest to get pregnant we can sometimes lose sight of the ultimate goal, which is not necessarily to be pregnant, but to be a mother. Motherhood can come in many shapes and forms – donor egg, sperm or embryo; surrogacy; adoption. As we get older, it's increasingly important to keep all of those options in mind if your own natural fertility is compromised and the wellness tools in your toolbox aren't helping.  
It's a process to work through your feelings and emotions around the other avenues to motherhood, and it may take some time to do that.  But it may become important to do so, if you need to let go of the idea of a traditional pregnancy. We're fortunate to live in a time with so many options for parenthood!
A good mantra to keep in mind for your journey is:
"Somehow, some way, I will be a mother."  
You have power over your journey.   I know it may not seem like it, but you do.  You may be acutely aware every day of your age, and, if you've already experienced some setbacks in your fertility path, these weigh on you.  
While there's so much that's out of your control – like age, biology, egg supply, there's still so much you can control.  Things like –
How you eat

How you move your body

How much you sleep

How you choose to manage your stress

How you interact with others

How you show up in the world
These things impact your fertility, and your well-being.
Another good mantra to keep in mind for your journey, and to help you feel and own the power that you have is:
"I am more than my numbers.  Infertility does not define me."
Because there's a huge grey area.  And while there have been so many medical and scientific advancements in the areas or fertility, pregnancy and birth, the reality is that there is still so much that we don't know.  
And it's this grey area, this area of the unknown, where magic can happen.  
Baby dust to you! xo
---
Also published on Medium.
Good, Good, Good, Good Vibrations
Hi future mama,
We are coming up on the Thanksgiving holiday in the U.S. and though many of you are tuning in from all over the world and may not be celebrating this holiday; it's still a good time to take stock of the things we are thankful for.
Unfortunately it's our innate human survival response to focus on what's going wrong versus what's going right. The fight-or-flight response in our brains want to make sure we stay alive and so it is on heightened alert when we worry about the magical, "what if?"
What if it's too late?
What if there's something wrong with me?
What if we don't have enough money?
What if I can't heal my …. ?
What if IVF doesn't work?
What if I can't "figure it out?"
If you've been on this journey for any length of time, I'm sure you're not a stranger to some of these thoughts. It sucks because they're involuntary. Obviously we don't WANT to think them, but we do.
Oddly enough if we worry it feels like we are doing something active; but of course from a Law of Attraction perspective, worrying only brings a match to more worrying. It's so easy to go down the rabbit hole of worry and project our deepest fears into a future that hasn't happened yet.
We aren't really taught to focus on things going right. It feels irresponsible to the fight-or-flight part of the brain because- what if something falls through the cracks and we miss our chance? Or we just plain forget that there are things in our lives that ARE going right, because we are so consumed with the fear of 'what if'.
The problem is that we can be looped in a cycle of fear and it can be really hard to pull yourself out of it. The more we try to force our way out of the loop, the more forcing it brings- and we can't get out of it.
What does this mean for our bodies from a physiological perspective?
Thanks to the Law of Psychophysical Response, every positive thought creates a positive physical/chemical reaction in the body, and every negative thought creates a negative physical/chemical response in the body. So every time we replay a fear or past trauma, the body can't tell if the trauma is happening in real time or is just being replayed mentally so the body responds as if it's happening now. This keeps our fight or flight switch on because the brain perceives danger, and if the switch is on, the uterus is off. Not only is it not good for your mental state to keep replaying these fears and traumas, but it's literally affecting your body too. This is not for you to go crazy being fearful that every thought you think is messing up your chances, it's to bring awareness to your thoughts- awareness that despite what it feels like there is choice in what you think and what you become a match to. So just as with every negative thought, there's a negative reaction in the body; so too with every positive thought there's a positive reaction in the body. So your power is in choosing thoughts that feel better and being compassionate with your brain as it is rewired to think this way. It's going to take time for it to be consistent, and we can't go from gloom and doom to euphoria because we aren't an energetic match to that.
A good way to begin to turn the tide and become more of a vibrational match to the energy and outcome you want is to establish some sort of gratitude practice.
Now let me be clear– being grateful for what IS going right now, is by no means a resignation that this is your life forever, that you don't get to have your dream and you're just going to have to deal with the scraps you feel life has given you.
On the contrary!
We cannot be in gratitude and fear at the same time. The energetic vibrations are too far apart. So being in gratitude at least momentarily lets us spend some time away from fear and feeling more peaceful.
Many of us think, "I'll be so grateful when I get pregnant." It sounds like a positive thought on the surface, but remember the universe doesn't care what you're saying– it's hearing the energy that you're putting out. So how that statement actually reads energetically is, "I'm not okay and I can't be grateful until I'm pregnant, and I'm not pregnant so I can't be grateful."
When we are truly in the energy of gratitude for what is going right, we become an energetic match to being more grateful for more things going right. And truly, more things will start to go right- hence more gratitude!
When we are so consumed with Mission Baby, it's hard to feel like anything is going right, but SO much is! From the epic, to the mundane, we all have things in our every day lives to be grateful for like:
supportive spouse
still getting a cycle
have a place to live
ate today
supportive family
have a job
it was nice out today
It's so important for us to direct energy and awareness to what is going right so that we literally become a match to receiving more of it. Focusing on what you DON'T have, brings more of a match to you not having it. Focus on what you DO have and watch things change.
So what kind of gratitude practice are we talking about here?
A gratitude journal. Get a cool looking journal that speaks to you (mine is leather with a Celtic tree of life embossed on it). Have it somewhere where you'll see it every day. Each day write three things you're grateful for/ or that went right today. It's okay to have the same things on the list for several days, but really dig deep to some of the little or forgotten reasons. We all have so many. Commit to doing it for at least a month (preferably three months). Daily attention to gratitude and acknowledging support from the universe makes you a match to receiving more of it.
If your spouse/partner is open to it, have a peak & valley discussion every night over dinner of before you go to bed. The valley is where you let your brain vent the thing that upsets you, and then the peak is the high point of your day. What happened that made you feel good today. It's okay to start with things like – it was nice outside today, someone gave me their seat on the subway, I found a parking spot right away, a stranger complimented me, I had a really good sandwich for lunch, etc. Sometimes we have to start here first. That's okay. The important thing is that we remind our brains that there are things going right all around us. Sometimes it helps our accountability to do this with our partner. If they're not open, find a friend who you can text your peak and valley to- and maybe they'll join you.
A mini gratitude meditation. This is much simpler than it sounds and there's no wrong way to do it. For example, you may want to sit with your eyes closed burning some sage or listen to soothing music. Take a few deep breaths, put one hand on your heart and begin to visualise one thing you're grateful for. Deep inhale as you think of the thing you're grateful for, and exhale as you say in out loud. Say each thing three times. Then sit in the feeling of gratitude (versus thinking gratitude), thank whatever your higher power is, and you're done. This is something that can be done every day and doesn't take more than five minutes but can be instrumental in shifting your energy.
Happy Thanksgiving to those who celebrate it and even if it's not that holiday where you are in the world, take some time to sit in gratitude for the abundance and blessings you do have. There are so many. It's a necessary step to move forward. Lots of love!
A'ndrea is a Reiki Master and Holistic Fertility Specialist and more information can be found on her website fusionfertility.com
Is Your Social Life Affecting Your Fertility?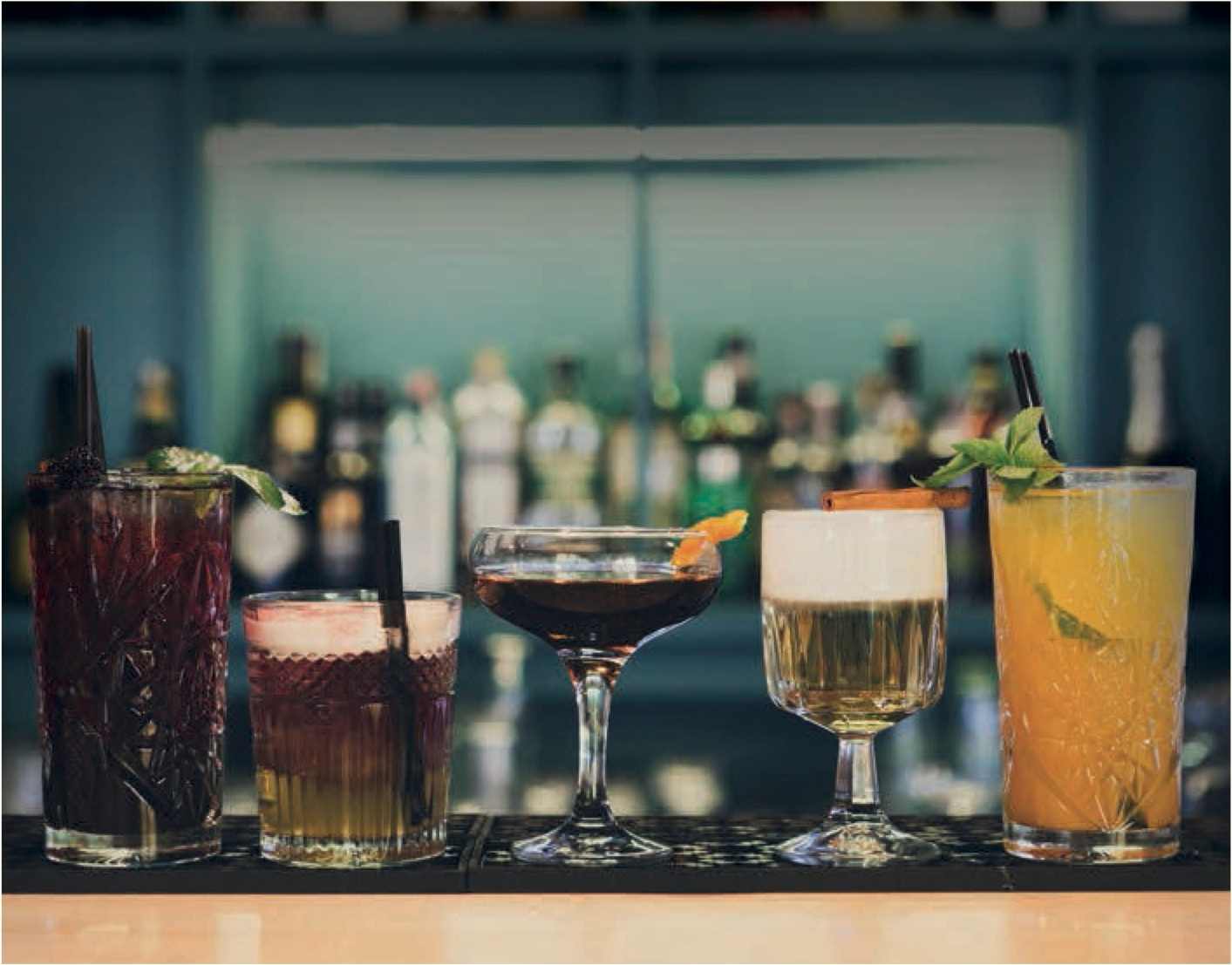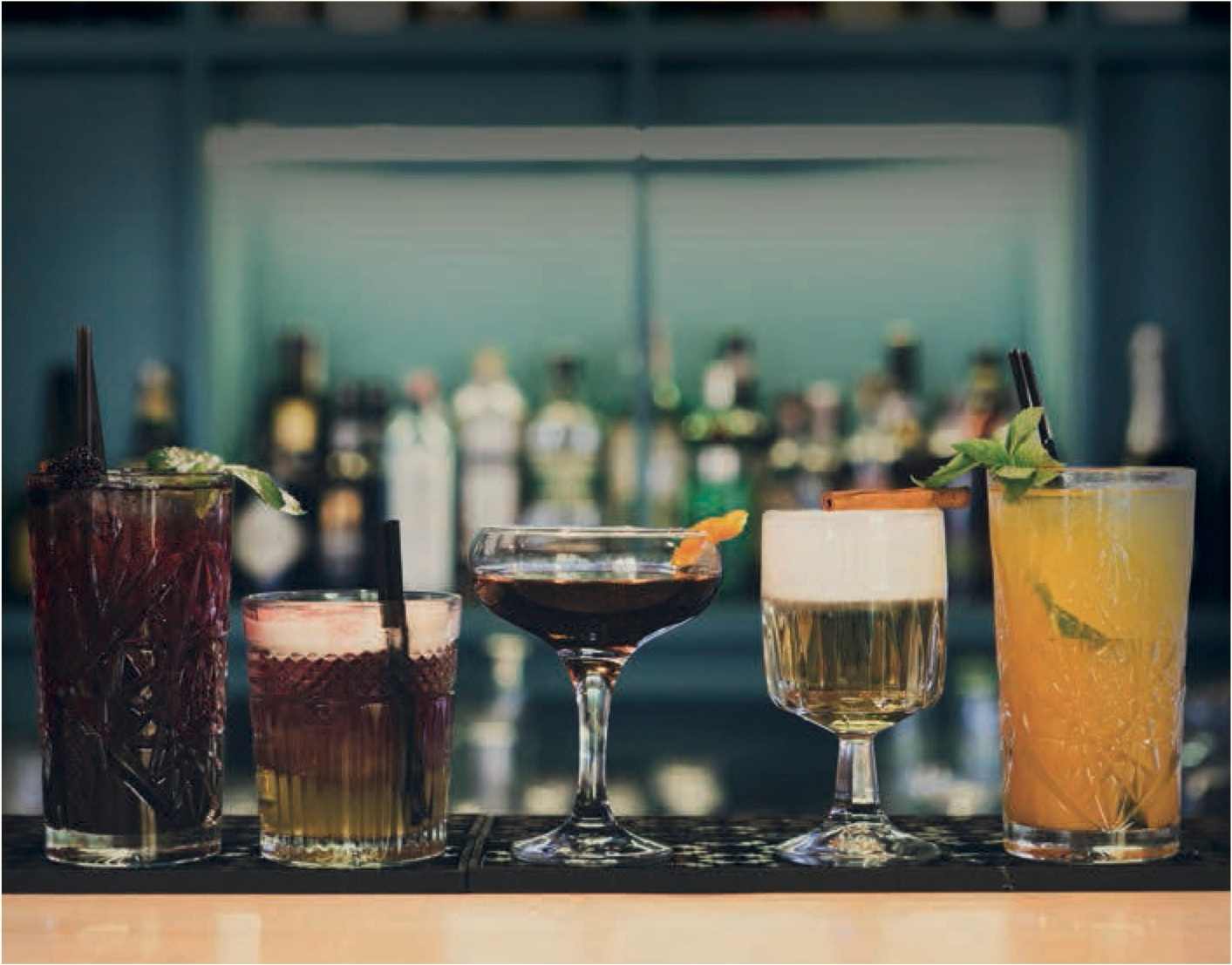 One of my mantras is act pregnant to get pregnant.
That's because the same risk factors in pregnancy are risk factors for fertility too. My preconception care programmes show couples what to eat, which supplement programmes are right for them and how their lifestyles need to change to fuel fertility, based on testing.
Yes, lifestyle.
I'm saying that our lifestyle choices can harm our health and fertility. At least 3-4 months before starting to try for a baby, it's better for us AND the health of future children, to clean up our act.
Egg and sperm are products of prospective parent's diet and lifestyle. It turns out we are really what we eat …and how we live.
And our children's health is influenced by our health pre-conception and during pregnancy.
It takes about 3 months for follicles to develop before one is released as an egg. It takes about 3 months for sperm cells to mature too.
So, let's look at how our social lives affect fertility and what can we do about it, without becoming a total bore.
It's all a matter of choice. And taking some control over the path to parenthood.
Junk Food, Processed Food and Takeaways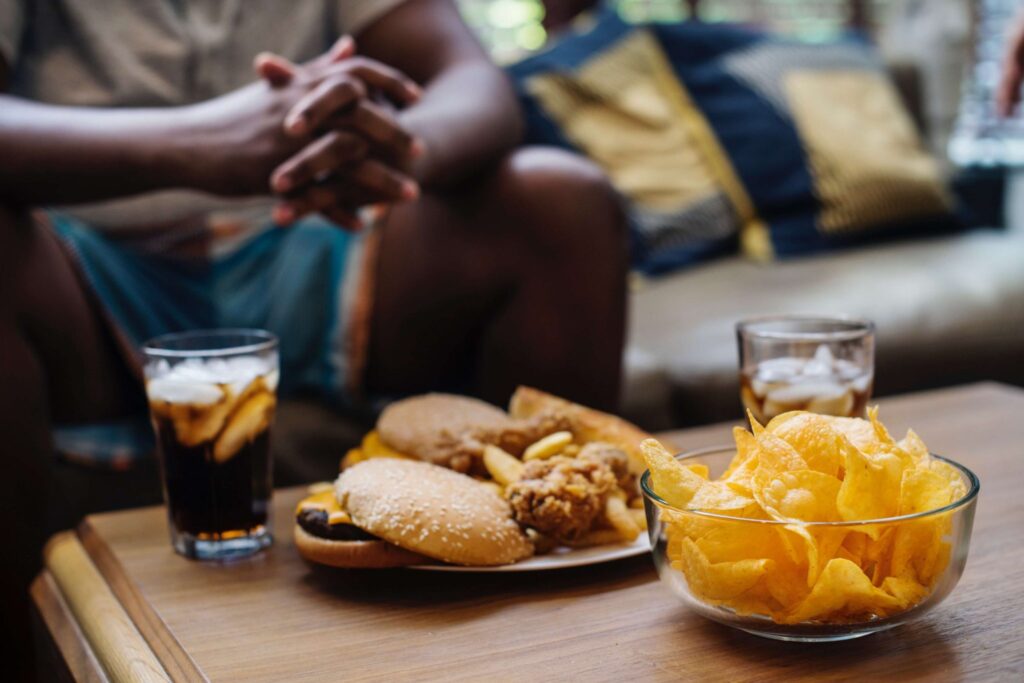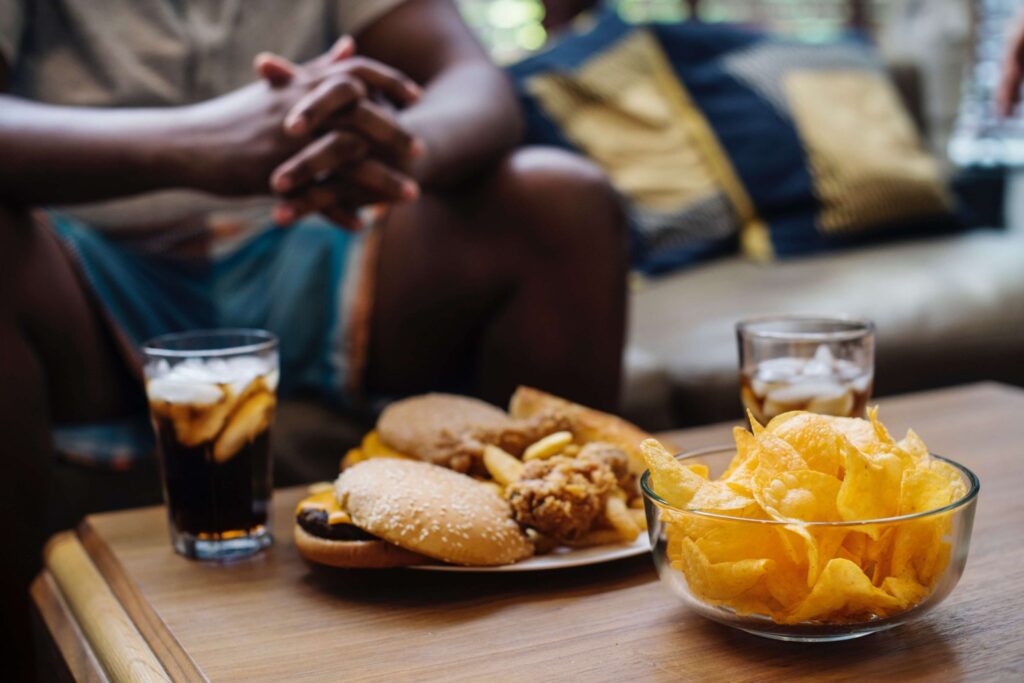 Junk food, processed food and takeaway food can be a weekend ritual for some. A way of life for others. Or maybe the very occasional "treat" or fall-back for convenience. Sometimes they're "party" food or "movie night" food.
They have no place in a fertility-friendly diet.
Generally, they are cheap, low quality and not organic.
They have little nutritional value. And we need foods packed with fertility firing nutrition when we're planning a baby naturally or via IVF.
Refined foods can produce spikes in blood sugar and cause hormone havoc.
And these foods often contain, or are cooked in, trans fats (hydrogenated fats) which have been linked in some studies to ovulation issues in women.
Best avoided. Or eaten only very, very occasionally.
Eat real food!
In our home we enjoy pizza, curries and burgers occasionally. We make our own healthier versions from high quality, mostly organic ingredients and we find suitable alternatives. For example, experiment with pizza bases made from non-wheat flours or even veggies …. don't knock home-made cauliflower pizza base until you tried it!
And with a little smart, it's possible to choose a healthier meal from most menus … hold the sauce, take the dressing on the side, remove the worst ingredients, choose a mix of starters and sides instead of a gut busting main…
Alcohol
Many people enjoy a night out in a bar, maybe wine with dinner or to raise a glass …or three at a party, right?
It's just not that fertility friendly.
Booze is diuretic meaning it makes us pee more…flushing valuable fertility friendly nutrients like zinc and folate down the toilet.
Alcohol is toxic to egg, sperm and a developing baby.
Women who drink heavily can stop ovulating, can stop having periods and can take longer to fall pregnant.
As with most aspects of health, you can find contradictory studies with differing conclusions.
Many countries advocate giving up alcohol totally. Others say there is a safe limit.
I think it's fair to say that not drinking or limiting alcohol intake is a great idea as part of preconception care, when you're trying to become pregnant and in pregnancy. For your fertility and your child's development and health.
Guys, you too. Alcohol can cause abnormalities in sperm and reduce sperm making hormones.
It's much better to give up the demon drink as part of preconception care.
If there's just too much peer pressure or you want to avoid any awkward questions, give it up and get sponsorship for the charity of your choice. Your friends, family, neighbours and co-workers will applaud you.
Choose filtered water, diluted fresh juices and healthy soft drinks like kombucha (fermented tea) instead.
If you must choose alcohol, the very occasional glass of red wine or champagne are probably your best choices
Coffee (and Tea)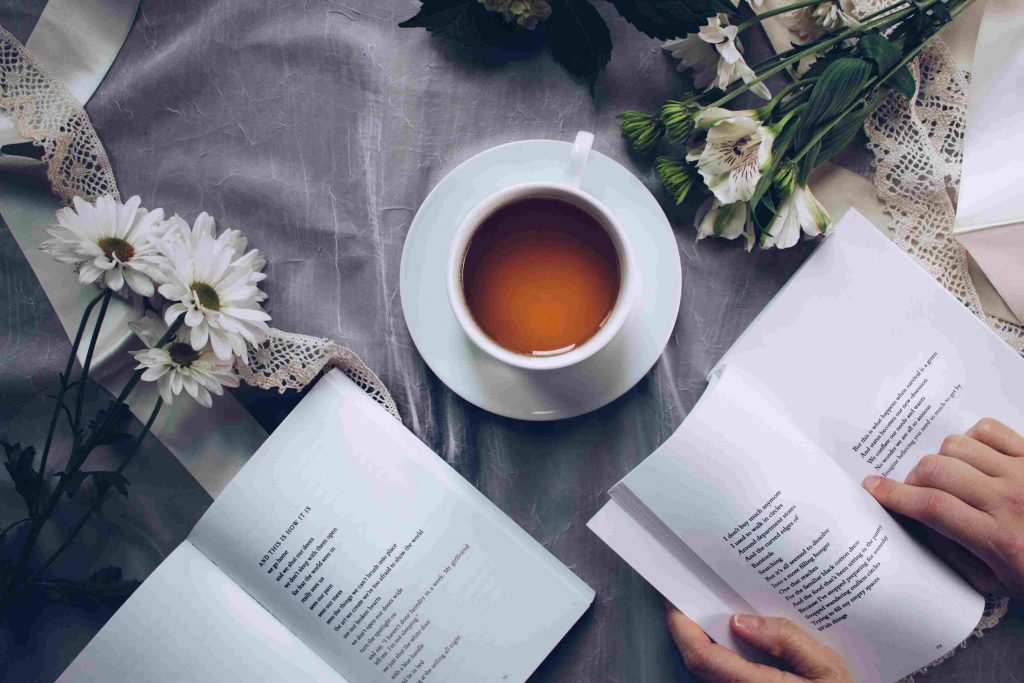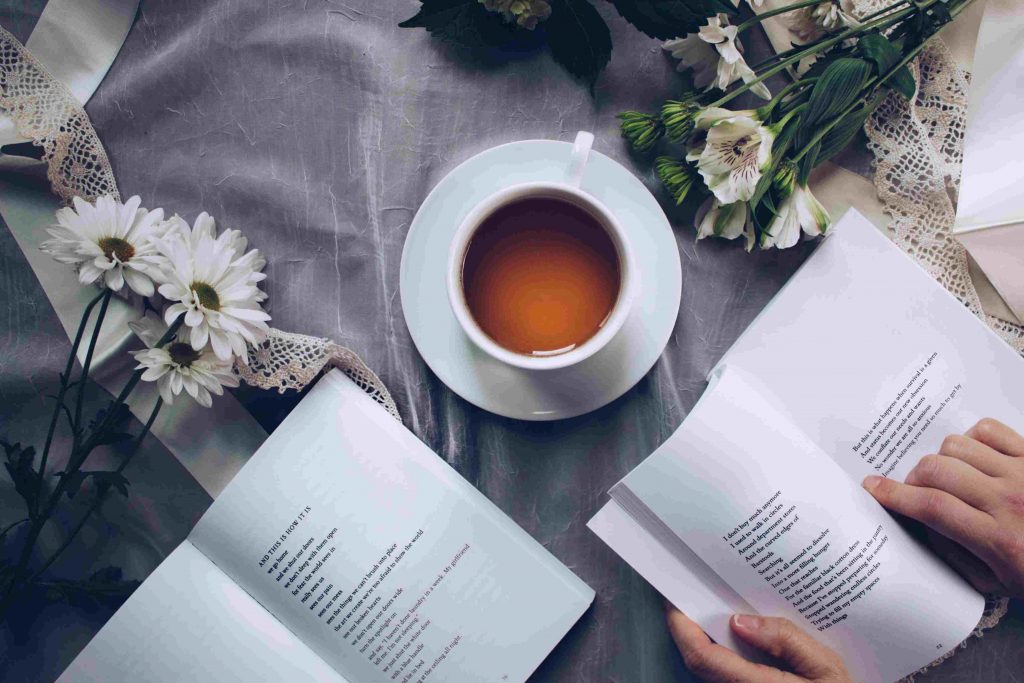 Are you a lady who likes to a latte with her friends?
Caffeine (also found in tea, chocolate, some soft drinks and many over-the-counter drugs) impacts female fertility and increases risks of miscarriage and stillbirth.
Sperm health issues are also associated with caffeine intake.
Different studies draw different conclusions, so I advise playing it safe and giving up caffeine as part of preconception care.
Watch out for decaffeinated coffee or tea too. It's often chemically processed so not an ideal choice for baby-making. You can find naturally decaffeinated brands.
Find fruit and herbal teas that you like. Choose rooibos tea (it has no caffeine). Try coffee tasting drinks made from barley and chicory found in Health Stores. There are some really tasty ones.
Sugar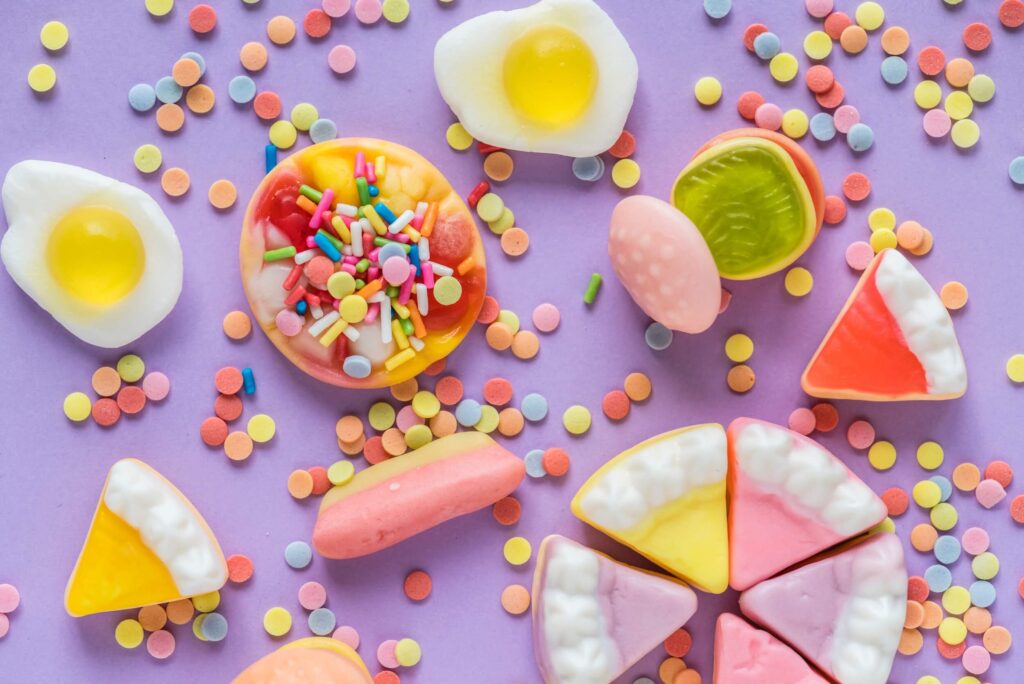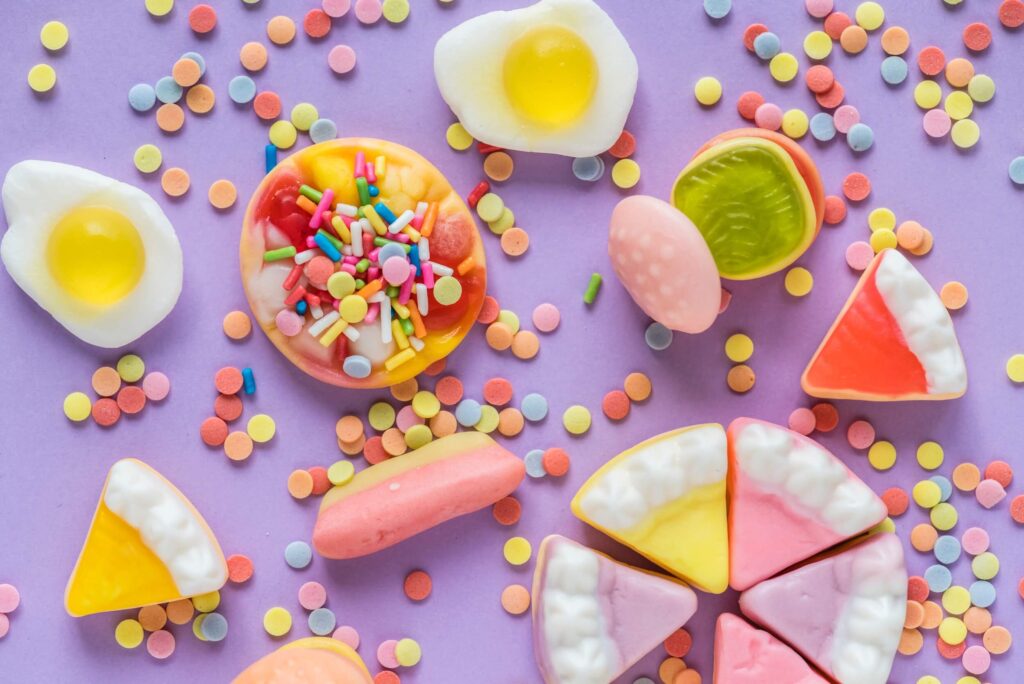 Blood sugar levels have a big impact on fertility. Fact!
So are you eating cake with your latte? Maybe your hobby is baking sweet treats at home like a Domestic Goddess or God and then scoffing them too? Perhaps you just eat a lot of sugary and processed foods? Then, you're at greater risk of high blood sugar, haywire hormones (high insulin and risk of insulin resistance and even diabetes) and a rollercoaster of energy.
Balancing our blood sugar is important for general health, hormone health, ovulation and fertility.
Too much insulin can be a factor in some conditions that affect fertility, like PCOS, diabetes and obesity.
Insulin issues can also lead to higher levels of adrenaline (a stress hormone) which can cause high blood pressure and heart disease as well as interfering with the reproductive hormone, progesterone: progesterone is essential for maintaining pregnancy.
Quit or reduce sugar. Try small amounts of natural sweeteners raw honey or quality maple syrup instead. Or you could choose processed sweeteners stevia or xylitol in moderation only.
Choose unrefined carbs like brown rice, buckwheat, quinoa, oats, veggies. For other fertility-fuelling reasons, it's best not to choose wheat or wheat based foods as part of a preconception care diet.
To balance blood sugar and eat for maximum health, eat quality protein, healthy fats and fibre at every meal and snack.
Smoking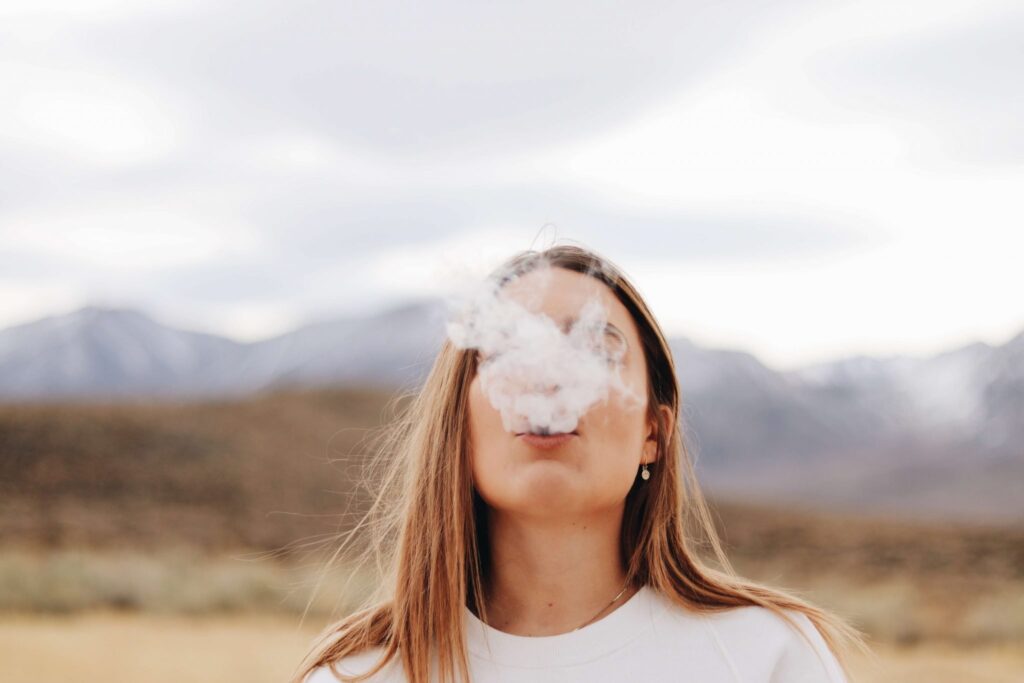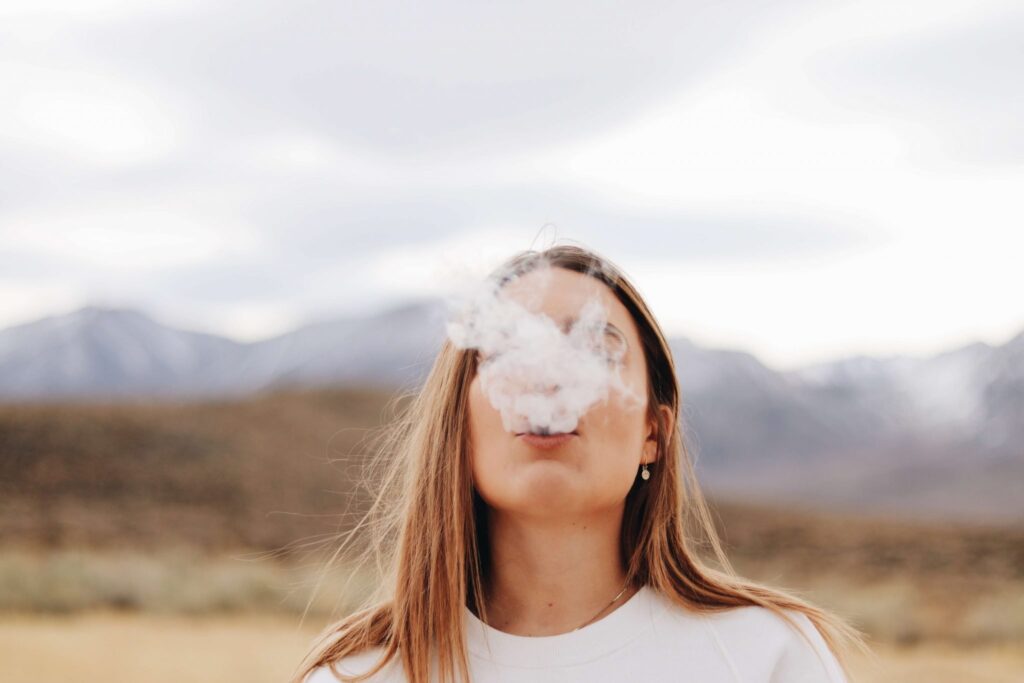 If you're a smoker – even a social one – quit.
Smoking is linked to reproductive health issues for men and women.
It's thought that smoking harms egg quality in women, effectively ageing eggs. It also interferes with female hormone levels, which can lead to irregular cycles and early menopause. Smoking raises miscarriage risk.
It robs us of vital nutrients needed to support fertility too and increases toxic metals especially cadmium.
Women who smoke during pregnancy are passing on all those nasty chemicals via the placenta.
Smoking affects erectile function and sperm quality and quantity.
Just quit smoking. Please. Women and men.
And vaping is not a viable alternative. It's a relatively new thing. But some early studies show it's just as dangerous as smoking.
Quit. There is plenty of help to quit through conventional health practitioners and private therapists.
Recreational Drugs
Street drugs affect reproductive health in men and women.
Even if you see yourself as a social drug user, the advice is still to give up.
Cocaine can lower sperm count, lower testosterone and reduce sperm quality. Marijuana can lower the hormones needed for sperm production.
Cocaine is linked to infertility, miscarriage and birth defects when taken by women. Marijuana can cause irregular cycles and reduce ovulation in women
These are just examples.
Of course, babies born to mothers taking drugs can be addicted when born.
Stop taking recreational drugs at least 3-4 months before trying to conceive.
Exercise
Many people exercise in their spare time. It's good for us, right?
This may seem surprising but exercise with caution when trying to fall pregnant. Too much exercise can cause low body fat percentage in women, which can lead to non-ovulatory and irregular cycles.
So, exercise, but gently and regularly. That's 30 -60 minutes of moderate activity most days. And mix it up for stamina, strength and flexibility.
For guys, just be wary of any exercise that causes your testicles to overheat like cycling for long periods. Overheating your testicles is not great for baby-making.
Personally, I think it's possible to change our social choices when we 're trying to get pregnant and still have fun times and enjoy life. It doesn't all have to be about abstaining from everything but the baby-dance and eating kale. Honestly.
It does require some planning for success, some mutual support and sometimes support from experts. But it can be done.
And it doesn't always have to be obvious to everyone you're changing habits to boost your fertility and for a healthy pregnancy and baby.
It's well worth it in pursuit of your goal of natural conception or IVF success.
Love, Kathy x
Kathy Payne is a Booster of Fertility and Harmoniser of Hormones using food, supplements, lifestyle choices and natural therapies with women and couples worldwide via Skype. She has lots of free resources on her website www.kathypayne.co.uk and has a free Facebook Group for fertility support called Footsteps to Fertility.