Possible solutions for when implantation failure means you do not get pregnant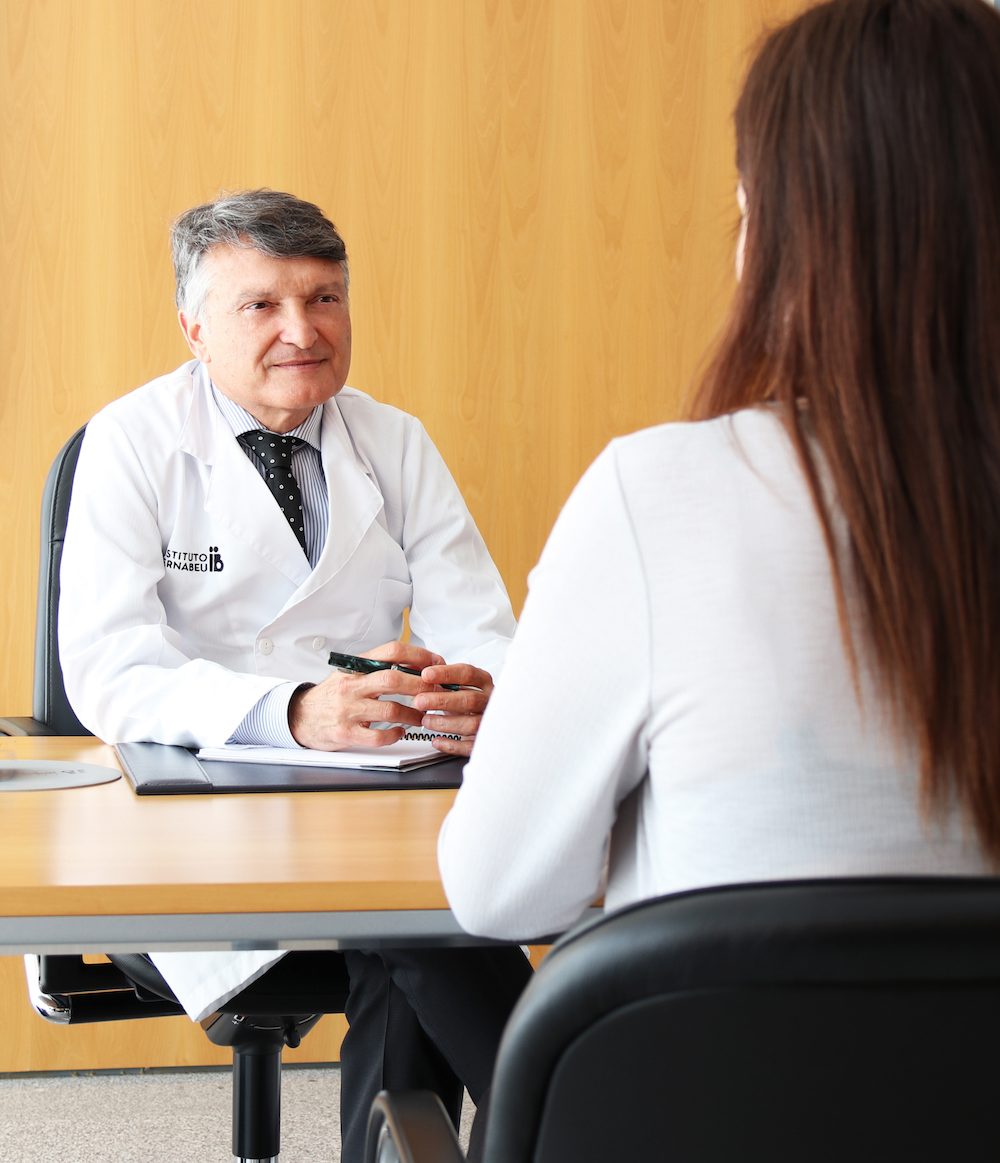 When a couple attempts to get pregnant but does not manage to do so, particularly when gestation is not achieved following in vitro fertilisation (IVF) treatment with the couple's own ova or with donated ova, it is essential that they avoid wasting any time and put themselves in the very best of hands because the problem is often due to implantation failure (although the embryo would not appear to have an anomaly of any kind, it does not implant in the uterus).
Years of experience with this matter naturally inspired Instituto Bernabeu, a leading entity in the field of avant-garde assisted reproduction, into setting up an Implantation Failure and Recurrent Pregnancy Loss Unit in 2009. The unit focuses specifically on these issues.
The solutions patients are given are always personalised to match their own particular needs. The unit feeds off a combined knowledge obtained through studying and treating hundreds of couples with this pathology during day-to-day work at the clinic, and intense scientific work that focuses on increasing knowledge of the nesting process in the third patient: the embryo and the response of the mother's endometrium to the immunological invasion involved in accepting another being that is, furthermore, multiplying cells at a ferocious rate.
The unit is constantly making scientific progress and this is reinforced by publications in leading journals and acceptance for presentations in medical committees at leading international congresses.
Implantation failure studies should always begin with an analysis of the couple's clinical data, taking into account family background and evaluating environmental exposure to toxins, lifestyle and so on. A high-resolution 3D ultrasound scan with powerful software is also essential in order to detect conditions that have a negative impact on nesting. For example, adenomyosis, a condition in the uterine cavity that generates embryo implantation failure and that has so far been difficult to diagnose.
After this, the team can assess a number of specific studies aimed at getting an in-depth understanding of the semen, the uterus, and the immune system. For example, vitamin D, phenylalanine hydroxylase (Phe) levels, thrombophilia analyses, sonohysterography and a possible biopsy on the endometrium in order to get an understanding of uterine receptivity, the genetic profile of associated chromosomes, possible DNA fragmentation, etc.
Once each couple's individual profile has been examined, the multi-disciplinary team of specialists including gynaecologists, endocrinologists, geneticists and pharmacists designs a course of treatment that is adapted to the couple's specific needs.
Another key factor in resolving implantation failure and premature pregnancy loss is a metabolic and genetic study of the embryo.
When using traditional means of analysis, an embryo can appear to be entirely morphologically normal, but a genetic study of the embryo is required in this group of patients because it provides much more concrete information, as well as avoiding the transfer of embryos which, despite looking perfect, will not lead to a successful pregnancy.
This analysis avoids the stress associated with unnecessary beta pregnancy tests that later end in embryo arrest. It also helps to get to the point of a successful pregnancy sooner because, as a result of having an understanding of chromosomal make-up thanks to the CCS-NGS technique, only embryos that are genetically normal are transferred.
In order to carry out an appropriate analysis of the embryo, as well as embryologists who are specialists in biopsies that cause no harm whatsoever to the surface of the blastocyst, Instituto Bernabeu has groundbreaking in-house genetics laboratories. This ensures speed and efficiency in diagnoses, as well as correct traceability in sample management.
Another important area of progress is the uterine contractility study used to optimise the best time and place in the endometrium for facilitating embryo nesting when the time has come to transfer to the mother.
Whilst this group of patients remains a complex one because there is still a lot to be learnt about the mystery of embryo implantation, progress at Instituto Bernabeu is opening up a door of hope that has made it possible to form thousands of new families.
If You Wish To Get Pregnant Do Not Waste Time. Put Yourself In The Very Best Hands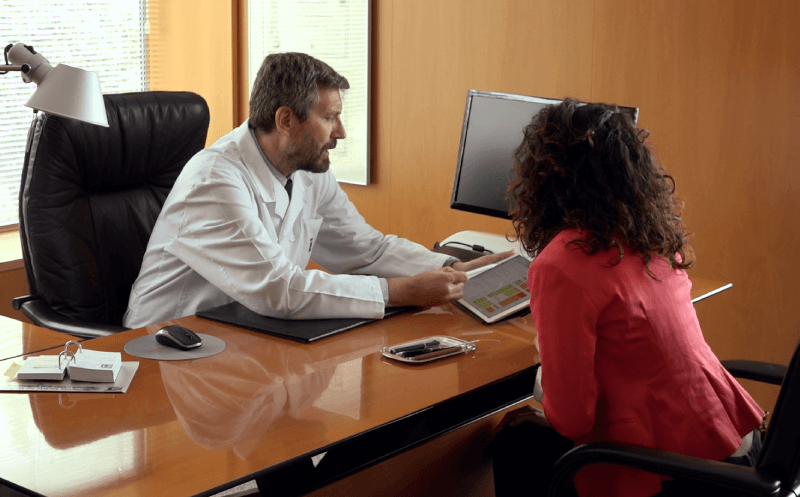 Time-wasting is not an option when racing against the clock. When the aim of that race is to get pregnant, missed opportunities can never be recuperated. If a woman is of a certain age and not getting pregnant, there is only one sensible piece of advice: put yourself in the very best hands and do not leave what quality reproductive medicine can do for you to chance.
"The greater our ability to resolve issues, the more complicated the issues in the patients we treat become," admits Instituto Bernabeu, a leading clinic for patients who, according to the statistics, have previously been unsuccessful an average of 2.5 times in courses of treatment performed by other clinics. These couples turn to Instituto Bernabeu looking for efficiency, effectiveness and quality. The clinic is convinced that personalisation and a comprehensive analysis of the patient are essential. Experience is also key. Each situation is studied in detail and the specialist then transmits the patient's characteristics and needs to the medical committee and the case is studied and assessed. Gynaecologists, biologists, embryologists, geneticists, andrologists and pharmacists all play a role. This multi-disciplinary team helps the patient by pooling all its knowledge and using ground-breaking technology in order to achieve the desired pregnancy.
Understanding human reproduction requires sub-specialisation in each phase of the process so that personalised responses can be provided. Treatment cannot be generalised. Over a decade ago, Instituto Bernabeu was a pioneer in setting up different healthcare and research departments and these departments are continually updated and enriched with each new development. The clinic's Implantation Failure and Recurrent Pregnancy Loss, Poor Ovarian Reserve units, the unit that deals with immunology issues and the specialists in the impact of genetics in gametes and embryos are clear examples of this. Each unit is managed by experts in the field. Each couple is a world in itself and needs cannot be met using standard courses of treatment.
In a society where globalisation is a trend, health issues must be given the importance they deserve. Medicine must search for solutions suited to each patient. Personalisation is key and, with this in mind, Instituto Bernabeu invests heavily in on-going training for its entire team; leading technology; and a specific infrastructure that, furthermore, adheres to strict quality standards and performs external audits in order to verify the efficiency of each phase of the process.
Healthcare goes hand in hand with constant research. "Each couple teaches us something new. Each course of treatment opens up a door to understanding human reproduction. The challenge we face is amazing because we have to design the specific solution that each patient needs," explains Dr Rafael Bernabeu. In 2017 alone, Instituto Bernabeu delivered over 25 scientific research projects that were accepted for presentations at leading international human reproduction congresses. They were all borne of the search for an answer.
Personalisation and use of the very latest developments can turn into the difference between getting pregnant or performing unsuccessful treatment.
NEWS: Get access to adult photos of the Cryos sperm donors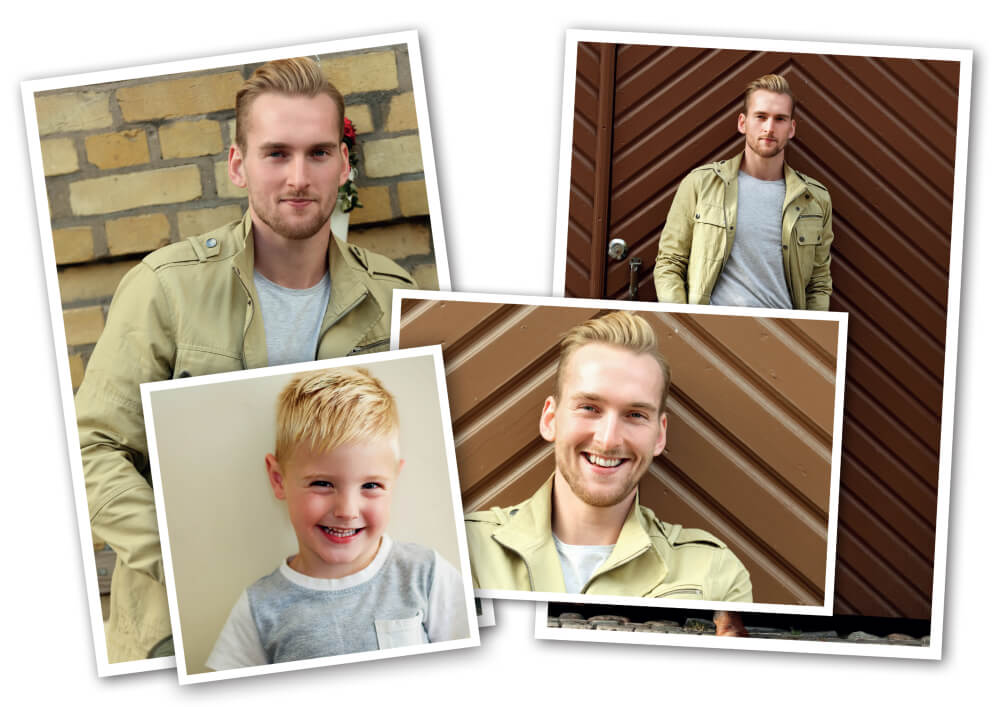 Viewing adult photos of Cryos sperm donors is now a reality. Visit dk.cryosinternational.com today and get access to the new feature.
At Cryos it is now possible to access adult photos of sperm donors on our website, thus adding another dimension to your search for the perfect donor.
The unique chance to see both childhood and adult photos of your sperm donor, provides you with a more comprehensive idea of who your sperm donor is and moreover of the features of your future child. We hope that this extra dimension will upgrade your experience making your decision of a sperm donor easier.
The 5-6 adult photos are taken by a professional photographer and are a part of the donors extended profile where you also have access to childhood photos, an audio recording of the donor's voice, a handwritten message, an emotional intelligence profile, and finally our staff impressions of the donor, amongst other exclusive features.
The adult photos require special access on our website. Visit our website and find out more and get access to this new feature now.
Please note that the person in the photos is a model and not a Cryos donor.
Conceive Plus Helping Couples Conceive Naturally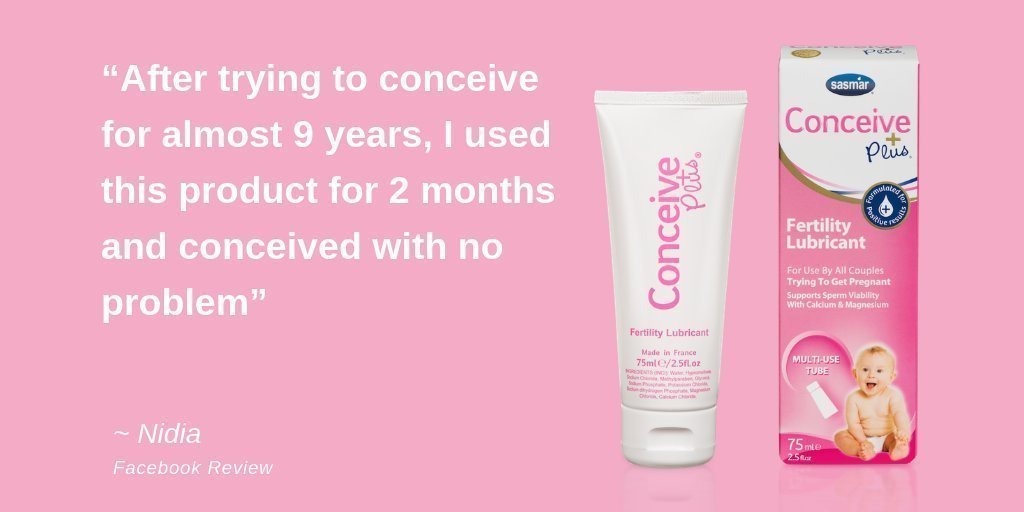 There are many challenges faced by couples who want to get pregnant naturally to start or extend their existing family. Busy lifestyles, careers, buying a home, as well as everyday health concerns such as lack of sleep, poor diet and lack of exercise can create emotional stress or stress on the body, either of which can negatively affect the chance of conception.
Even the process of conception itself, the journey of the sperm to the egg is a complex feat of biology fraught with variables. Despite the stories, we read of how easy it is to get pregnant (and for some it is) statistically a couple in their twenties has a 20 to 25 percent chance of pregnancy each month. By 30, the chance of becoming pregnant in a given month lowers to around 15 percent and by 35, the likelihood is can be as low as 10 percent in any month.
When pregnancy does not occur as planned many couples can stress unnecessarily especially if there is a lack of education or understanding of fertility, such as the fertility period, the process of ovulation and the days that conception can occur.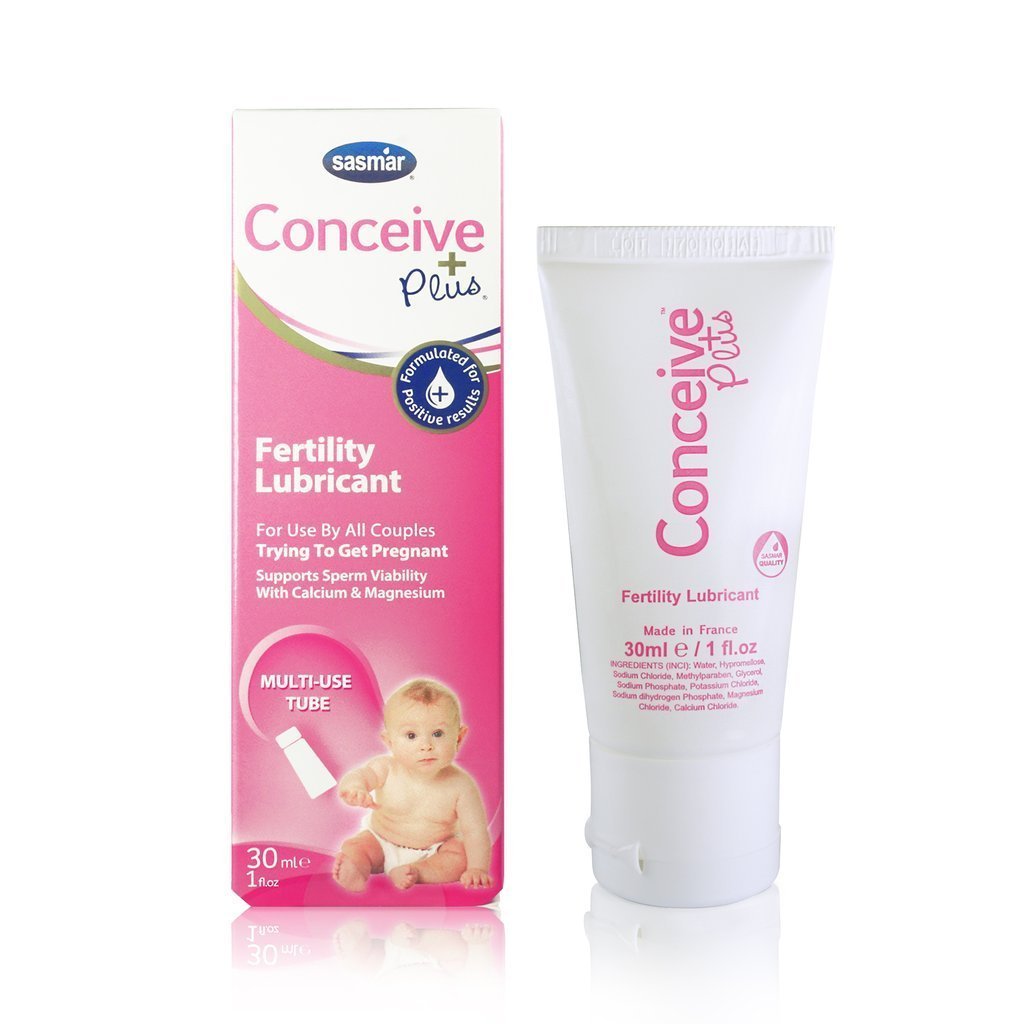 Stress can also lead to or exacerbate vaginal dryness and as a result, many trying to conceive couples experience a lack of natural fertile fluid (Cervical mucus). Cervical mucus plays a vital role in the process of conception by creating the optimal vaginal environment as well as facilitating the movement of sperm to the egg. Trying to conceive couples are 50% more likely than couples that are not trying to pregnant to experience Vaginal dryness and 75% couples experience vaginal dryness when trying to conceive.
Vaginal dryness is a cause of subfertility yet many couples do not even notice or understand that this can be a barrier to natural conception, traditionally a regular personal lubricant is used however these have been shown to damage sperm, are the formulated with the wrong PH (to acid) and wrong osmolarity (to thick), either damaging or creating a barrier to sperm and should not be used.
Studies also indicate that a man's health affects his sperm in both quality and quantity, and low sperm counts and poor quality have a negative effect on the chance of conception.
Conceive Plus is isotonic formulated with the optimal PH and osmolarity to mimic natural cervical mucus with the added benefit of Calcium and Magnesium ions essential to support Conceive Plus formula matches natural fertile fluids, supplements moisture to support the K viability and motility of sperm, and bonding of the sperm to the egg.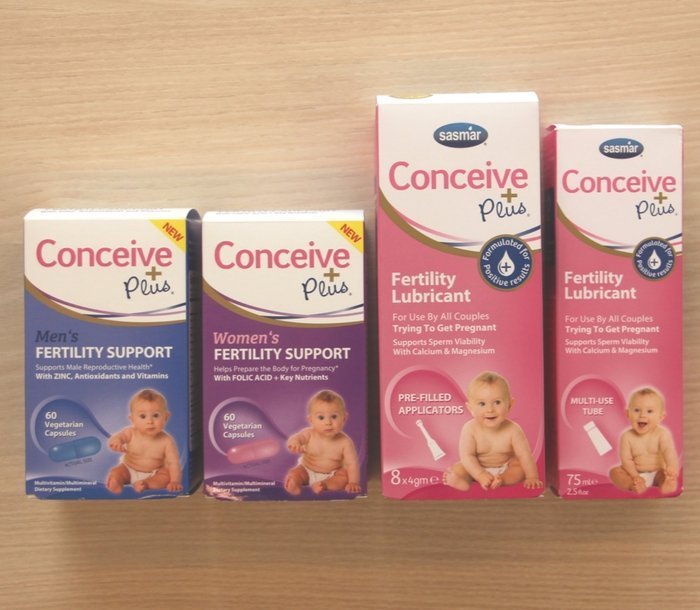 In independent studies, Conceive Plus is shown to be compatible with sperm and egg making it the lubricant of choice for couples who are trying to conceive.
Through an intimate understanding of personal lubricants, optimal vaginal health and fertility Sasmar's team has developed the Conceive Plus range, a selection of products specially formulated for couples who have just started trying as well as those who have been trying to get pregnant for a while.
The newest edition Conceive Plus Fertility Support contains essential nutrients that prepare the body for conception including zinc, folic acid, iron, multivitamins and antioxidants in two speciality formulations for men and women.
See website for information and retailers.  Always read the label. Available from Lloyds Pharmacy, Amazon & Chemists conceiveplus.com
Available from Lloyds Pharmacy, Amazon & Chemists conceiveplus.com