Knowing exactly when you ovulate is vital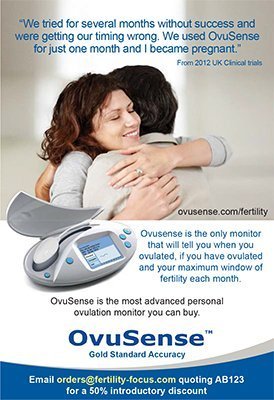 OvuSense provides you with essential fertility knowledge, delivering the accurate and vital information you need throughout your cycle.
OvuSense gives you Gold Standard accuracy – a 94.5% match against ultrasound
OvuSense is the only fertility monitor that measures inside the vagina – the only place where exact core temperature can be measured
In clinical trials, all patients found OvuSense easy to use, comfortable to wear and easy to understand.
Patented technology.
Also make sure you take a look at the new OvuSense.com website
Related Articles