Project to educate teenagers about fertility issues
Headed by Reproduction specialist Dr Geeta Nargund, the project includes fertility modules that cover basic biology, information about egg decline and lifestyle factors, like drinking and smoking, which can affect future fertility.
Dr Nargund, a NHS consultant on reproductive health for over 20 years, has been campaigning for fertility to be taught in secondary schools, insisting that it is about giving a balanced and scientific overview of fertility as a whole.
'The fact is, one in six couples in the UK have trouble with conceiving and infertility is the second most common reason women go to see their GP," she told the BBC. "It is not something that should ignored and we want to send out a preventative, pro-active and progressive health education message."
Some have criticised the programme, saying that 15 is too young for women to carry the burden of infertility, and that instead they should be educated on preventing sexually transmitted diseases and contraception.
The greater reality is perhaps that after decades of health education and campaigning, teenage pregnancies in England and Wales are at their lowest since records began in 1969. Whereas further down the line, many women have found that after spending decades desperately trying not to get pregnant, when they finally want to start a family they can't.
In her role as medical director at CREATE Fertility, Nargund is familiar with the heartbreak women face. "A female foetus has 4-5million potential eggs; at birth that has gone down by half; at puberty it's just a quarter of a million and by menopause there are only about 1,000 left.
"I see every day in my practice women who have no idea about these reductions. We need to raise that awareness so they can decide how to plan their fertility and their families. I'm not asking them to have children in their early twenties. When to have children is their decision, but we want to help them to protect their fertility."
What You Need to Know About Tea and Your Fertility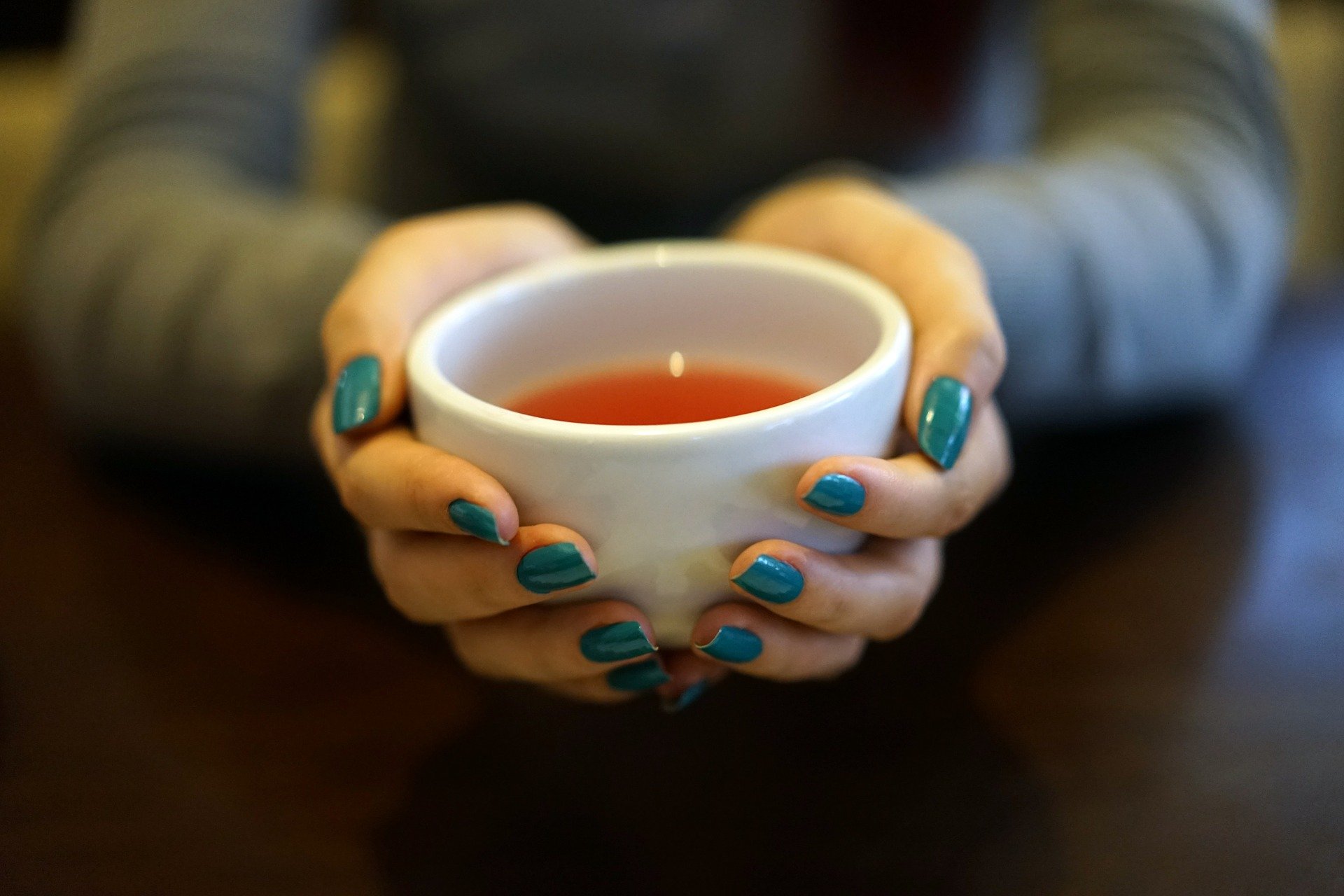 Tea has a long, storied history. It has been used medicinally, as a part of ceremonies, and as a simple way to slow down and enjoy the day. As the second most consumed beverage in the world, there's a pretty good chance a cuppa regularly graces your lips.
If you're trying to conceive, you've no doubt heard conflicting information about whether or not you should continue sipping tea. Some say tea should be avoided altogether, others say it can actually play a key role in boosting your fertility. Who's right?
Once and for all, I hope to answer the often asked question, "does tea help or harm my fertility?" Read on for the information you need to know about tea and your fertility.
What is tea?
Typically when we refer to tea, we're talking about any beverage made by infusing water with any number of leaves, flowers, stems, seeds, or roots. But technically, only Camellia sinensis and beverages made from its leaves are true teas. All other botanical infusions are just that, infusions or if you're feeling especially fancy, tisanes.
What does the research say about tea and conception?
Not surprisingly, the research literature is full of conflicting information.
A 2012 prospective study of over 3600 women not taking any fertility drugs or birth control found time to pregnancy was shorter for the women who drank two or more cups of tea a day, while soda increased the time it took for women to become pregnant. There's a chance there were other lifestyle habits the tea drinkers had that improved their fertility[1].
In 1998 researchers set out to determine how different caffeine-containing drinks affect women's fertility. They found women who reported drinking at least 1/2 cup of tea a day were more likely to become pregnant than other women in the cohort[2].
One study found coffee and tea (the study results clumped coffee and tea together) only negatively affected fertility rates of women who were also smokers [3].
Conversely, a 2015 study of women undergoing fertility treatment found women who drank tea had a lower of conceiving compared to women who didn't. However, the information about the study subjects diet was collected prior to the initiation of fertility treatments. There's no way of knowing whether the study participant started or stopped drinking tea during treatment[4].
Another study, published in 2004, suggested tea can negatively impact how long it takes to get pregnant, but only when cups of tea exceeded 6 cups per day. Unfortunately, it's difficult to really determine tea's true effect of tea on fertility since coffee and tea were lumped together, once again, in the analysis[5].
Overall the data suggests tea, in moderate amounts doesn't lower fertility (and may even positively influence it.) Stick with less than 300 mg of caffeine, about … cups of black tea, … cups of white tea, and … cups of green tea.
Fertility and Health Benefits of Tea
Antioxidants
Stress Reduction
Balance Blood Sugar
Improve Fertility
Which teas and tisanes should I avoid if I'm trying to conceive?
Too much tea…
Medicinal herbs if not under the advisement of a healthcare practitioner
How to Sip Tea Safely While Trying to Conceive-Tea takeaways- sipping to boost your wellness and reproductive health.
Tea, the right kind, in the right amounts, can be a valuable ally in your journey to conception.
Here Are Some Tips To Break The Invisible Wall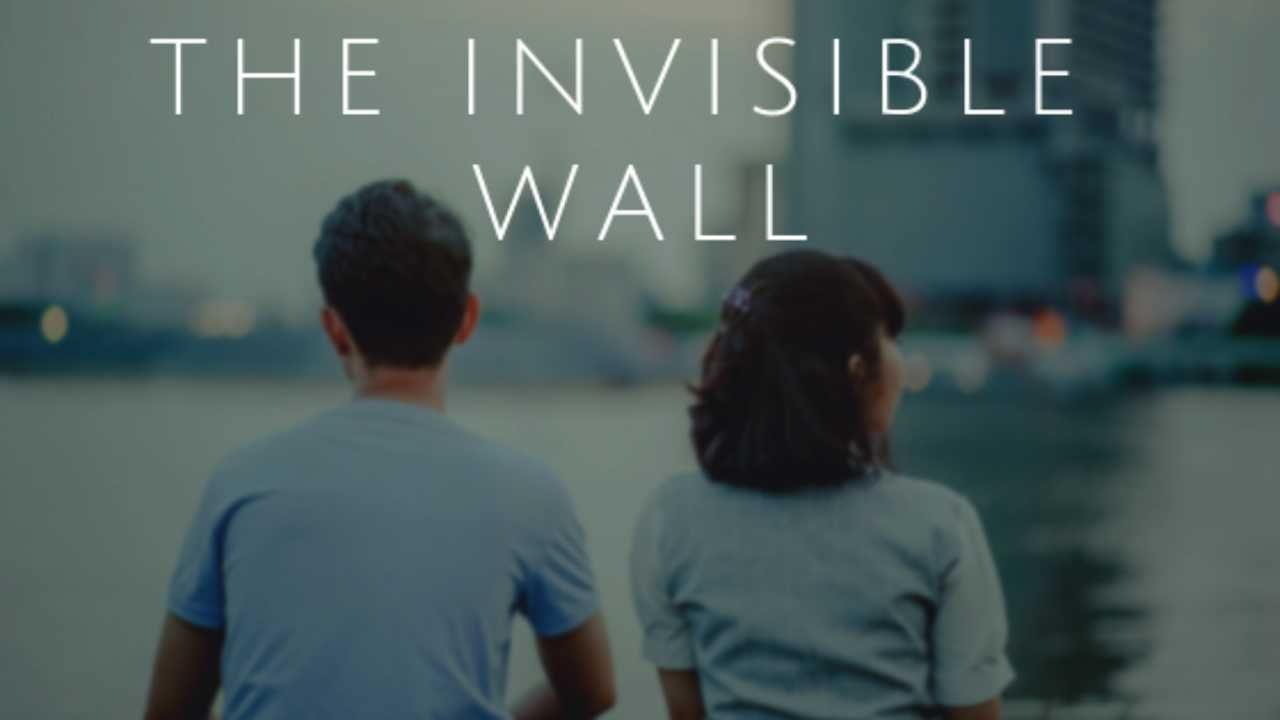 "Most relationships fail because we spend too much time pointing out each other's mistakes and not enough time enjoy each other's company." – Unknown
Struggles through infertility can tend to take over your life. The constant stress of the treatments and the repeated disappointments can definitely strain the relationship between partners. Women may feel more irritable & emotional and her partner may feel helpless and worried. This makes for a difficult combination for any conversation to occur! Slowly there is an invisible wall starting to appear between the couple, emotions take over and make it even more difficult to talk.
With infertility, making a baby isn't sexy. It isn't fun. It's stressful. It's hard. It's hormonal. It's just miserable. The process truly is a make or break on relationships. Women can especially feel volatile just like a volcano about to blast at anytime with no warning. One minute you are positive, the next negative, becoming miserable, seemingly out of the blue. It can become exhausting for the partner quickly. The invisible wall gets thicker and taller… Sound and feel familiar?
Infertility can be an awful journey if the partners are not truly supporting and caring for each other. I have heard so many stories where partners are separating temporarily or permanently due to the stress and struggles with infertility. It doesn't have to be that way!
Here are some tips to break the invisible wall…
1. To the woman who is in the thick of infertility, pay some attention to your partner. Ask them how they are doing. One of my clients asked her husband that very question on Father's Day, and he broke down. Men also feel it, they just feel it differently.
2. To the woman struggling through this process, allow your man to be vulnerable. As a man, vulnerability with your partner doesn't make you weak, it makes you even stronger. I have seen many relationships become very successful amidst the pain and struggles, when there is vulnerability between the couple. It strengthens your bond and makes you closer.
3. To both partners, when emotions are running high, remove yourself from the situation, take some time to collect yourself. Don't talk or act when emotions are running high. The invisible wall gets higher when emotions are high.
4. Remind yourself and your partner frequently that "Together, we will make it thru this too". Saying it out loud makes a world of difference and gives a great comfort to the other partner.
5. Get professional help, specifically someone who truly been there and understands the infertility struggle. They can help with tools and techniques to slowly eliminate relationship struggles, help identify the relationship goals and help you move forward positively in your life with or without successful fertility treatments.
Don't let the invisible wall keep growing stronger and taller. Find ways to break the wall down slowly. Infertility shouldn't be the reason for a relationship to break! Take small steps forward.
Increase your chances of IVF success with these 6 changes to your morning routine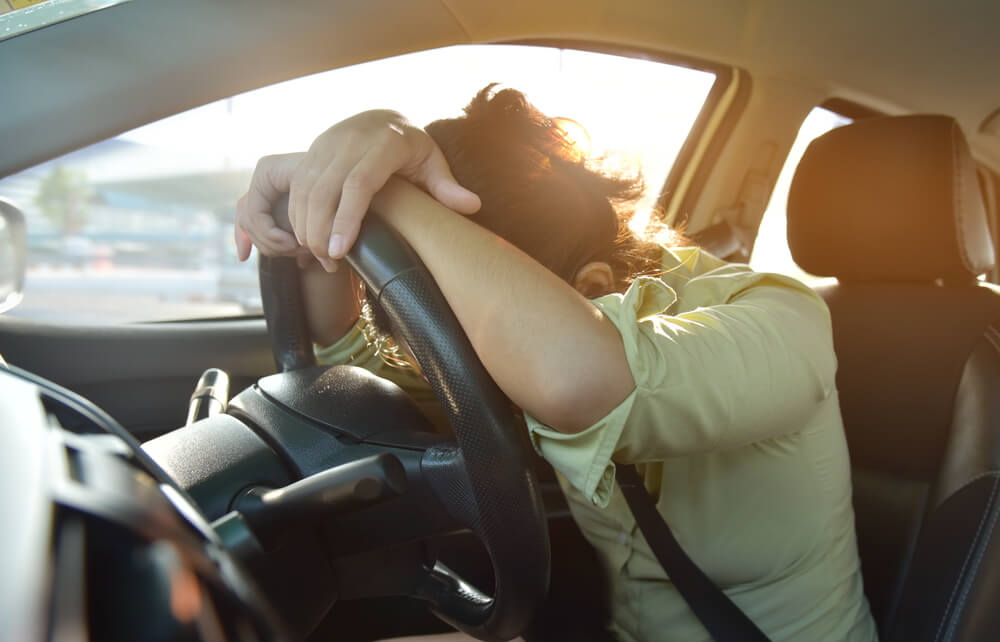 You get up in the morning quickly eating a piece of toast and maybe drinking a glass of orange juice before jumping in the shower and throwing on whatever clothes are smelling fresh and clean for the day.
You're tired so you stop off for a coffee on the way to work crumpling the receipt into your purse as you go.
A pretty typical morning, right?
But in the above scenario there are six small changes you can make to your routine to improve your IVF success rates.  And that's not even including the whole 'is caffeine bad?' debate!
1.  Get a good night's sleep
It seems obvious but a good day really does start with a good night's sleep.  We are all different but a good place to start is to aim for approximately seven to eight hours a night.   One recent study has shown that those women that managed this had pregnancy rates up to 14% higher than those women got more or less than this amount of sleep when doing IVF1.
Sleep is also linked to your melatonin levels.  After all it is melatonin that makes you get sleepy in the evening and wake up in the morning.  Not only is melatonin a powerful antioxidant but there is also a significant amount of evidence that says when your melatonin levels are in balance it increases the quality and quantity of your eggs when doing IVF2.  You can support your natural melatonin levels by getting adequate amounts of natural daylight as well as by listening to your body's internal clock and following a regular sleep routine (but don't take melatonin supplements without medical advice).
2.  Be mindful of the carbohydrates you eat
It was only a small study but one fertility doctor noticed that some of his patients, who he was expecting to have higher IVF success rates, were getting poor quality eggs and embryos3.  On closer examination he noticed that these women seemed to be having cereal or toast for breakfast, sandwich for lunch and perhaps pasta for dinner.  Although at first glance it appears there are worse foods to eat, this is a diet high in processed carbohydrates.  No one is saying to completely stop eating carbohydrates but there may be some benefit to making sure you prioritise eating whole grain carbohydrates and protein when you can.  The women in this study had proper dietary assistance but it was found that when they started eating a diet high in protein and lower in carbohydrates IVF success rates went up a massive 67%3!  This is an extraordinary number and this result is not typical but does highlight the importance of ensuring you are eating an IVF optimised diet.
3.  Limit the amount of juice (and other sugars) you drink
Orange juice is high in sugar which means your body will produce more insulin to try and lower your blood sugar levels. Over time if you experience prolonged exposure to high amounts of insulin it can lead to insulin resistance.   Not only does this possibly increase your risk of health problems such as diabetes, but it can also impact on how other hormones vital to the IVF process are produced.
Not only this but orange juice contains none of the fiber that eating an orange does which is necessary to support your digestive system.
So if you love the taste of oranges in the morning bypass the juice and go straight for the natural source.
4.  Reduce your exposure to chemicals
Many shampoos are filled with chemicals such as phthalates and parabens.  They are what makes the shampoo smell nice and foamy in the shower.  These chemicals though are also known 'endocrine disruptors' which means that they can possibly interfere with the way your body handles estrogen and high levels of these in the body has been linked to lower IVF success rates4.  Look for shampoos that are 'fragrance free' or 'paraben free' to take one little step towards reducing your exposure to harmful chemicals and helping increase your chances of IVF success.
5.  Check your laundry powders
Virtually any substance that has a fragrance to it is likely to have the potential to be an endocrine disruptor.  The washing powders and fabric softeners you use are no different.  For an easy win, stop using fabric softener.  Not only will you save money (and also put less soapy waste into the environment) but you will also reduce your exposure to those endocrine disruptors.
6.  Say no to receipts
When you bought your morning coffee, chances are you were given a receipt that has bisphenol A (BPA) on it that when you touched the receipt some of the BPA transferred onto your skin and into your blood stream.  It sounds extreme, but evidence has shown that BPA on cash register receipts can transfer into your blood stream when you touch them5 and there is also evidence that shows that increased amounts of BPA in your blood stream is related to decreased IVF success rates6.  So for now, try to avoid touching that cash register receipt and any others that may cross your path throughout the day.
These are just a few super small and easy changes you can make to your morning routine to try and increase your chances of IVF success.  Each on their own seems very small but when combined sets you well on your way to making the lifestyle changes that will hopefully increase your chances of IVF success.
1.       Park, I., Sun, H., Jeon, G., Jo, J., Kim, S. & Lee, K. (2013).  The more the better? The impact of sleep on IVF outcomes.  Fertility and Sterility. ASRM Abstracts 100 (3) Supplement S466
2.       Fernando, S. & Rombauts, L. (2014)  Melatonin: shedding light on infertility? – a review of the recent literature. Journal of Ovarian Research 7 98
3.       Russell, J., Abboud, C., Williams, A., Gibbs, M., Pritchard, S. & Chalfant, D. (2012) Does changing a patents dietary consumption of proteins and carbohydrates impact blastocyst and clinical pregnancy rates from one cycle to the next? Fertility and Sterility Sup 47 O-153.
4.       Hauser, R., Gaskins, A., Souter, I., Smith, K., Dodge, L., Ehrlich, S., Meeker, J., Calafat, A. & Williams, P. for the EARTH Study Team (2016). Urinary phthalate metabolite concentrations and reproductive outcomes among women undergoing in vitro fertilization: results from the EARTH study. Environmental Health Perspectives 124:831–839
5.       Ehrlich, S., Calafat, A., Humblet, O., Smith, T., Hauser, R. (2014). Handling of Thermal Receipts as a Source of Exposure to Bisphenol A. Journal of the American Medical Association. Research Letter. 311(8).
6.       Ehrlich, S., Williams, P., Missmer, S., Flaws, J., Ye, X., Calafat, A., Petrozza, J., Wright, D. & Hauser, R. (2012). Urinary bisphenol A concentrations and early reproductive health outcomes among women undergoing IVF. Human Reproduction, 27 (12) 3583–3592.