- Advertisement -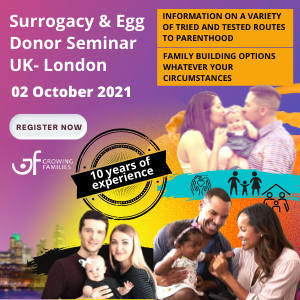 If you've ever felt a crumpling in your chest when another friend tells you that they're pregnant… If you've ever wondered why everyone else seems to find it so easy… If you've ever experienced The Pursuit of Motherhood…This book is for you.
"I was 34 and running a London theatre when I decided to start a family. I thought that making the decision to fit a baby into my busy life was the hard part. I was wrong." After a year of having sex to schedule, Jessica and her partner were diagnosed with "unexplained infertility", and soon discovered they were not alone.
Infertility is a silent epidemic of the modern world. It is currently estimated that one in five couples in the UK have difficulty conceiving and that over 50,000 women a year undergo IVF. Some of them will achieve the miracle baby they are hoping for. Many will not. All of them face a barrage of intrusive tests and treatment, exhilarating highs and devastating lows.
The Pursuit of Motherhood takes the reader on a seven year journey, as Jessica makes her way through various different clinics and multiple rounds of IVF. During this time she also goes to many alternative and sometimes absurd lengths to understand her infertility, from visiting a psychic tarot card reader to attending an intense therapeutic process to discover whether her "inner child" has anything to do with it. She also faces the heartbreak of several miscarriages and a life-threatening ectopic pregnancy.
Throughout her journey, Jessica records her day-to-day thoughts and feelings in blog-style entries called The Infertility Diaries, detailing everything from the effect that it starts to have on her friendships, to hearing for the first time that Beyonce is about to have a baby. And gradually, over time, her attempt to create a life became in itself life-enhancing.
This inspirational read will resonate with a wide range of women, offering them solace and the advice of someone who is their contemporary as well as a veteran of the fertility world. Think Eat Pray Love and Bridget Jones' Diary for the infertile generation.
Please join Jessica for the official launch of her book, The Pursuit of Motherhood – chaired by Janet Ellis, actress and broadcaster.
Tuesday 4 February 2014
From 6pm (Q & A starts at 6.30pm)
Waterstones Covent Garden
9-13 Garrick Street
London
WC2E 9BA
More information can be found on the Waterstones website The Pursuit of Motherhood (Paperback)