39 Mel Johnson is a single mother by choice
More than 91% of fertility treatments in the UK are by heterosexual couples
Increases in treatments for single women rose by 4% to 2,279 cycles in 2017.
My name is Mel Johnson. I'm 39 and I live in Manchester in the UK. I'm single and for as long as I can remember I have wanted to start a family.
More people in the UK are undergoing IVF than ever before but the reasons for treatment are gradually changing according to the recently published HFEA Fertility Treatment 2017 report. One of the key areas of growth is single women looking to have children without a partner.
While patients in heterosexual relationships still account for more than 91% of all fertility treatments, this only saw a 2% increase between 2016 and 2017, whereas the increases in treatments for single women rose by 4% to 2,279 cycles in 2017.
Many single women are choosing to undergo fertility treatment to prevent them missing out on motherhood, when they've not been successful in finding a partner to try to conceive naturally with during their fertile years.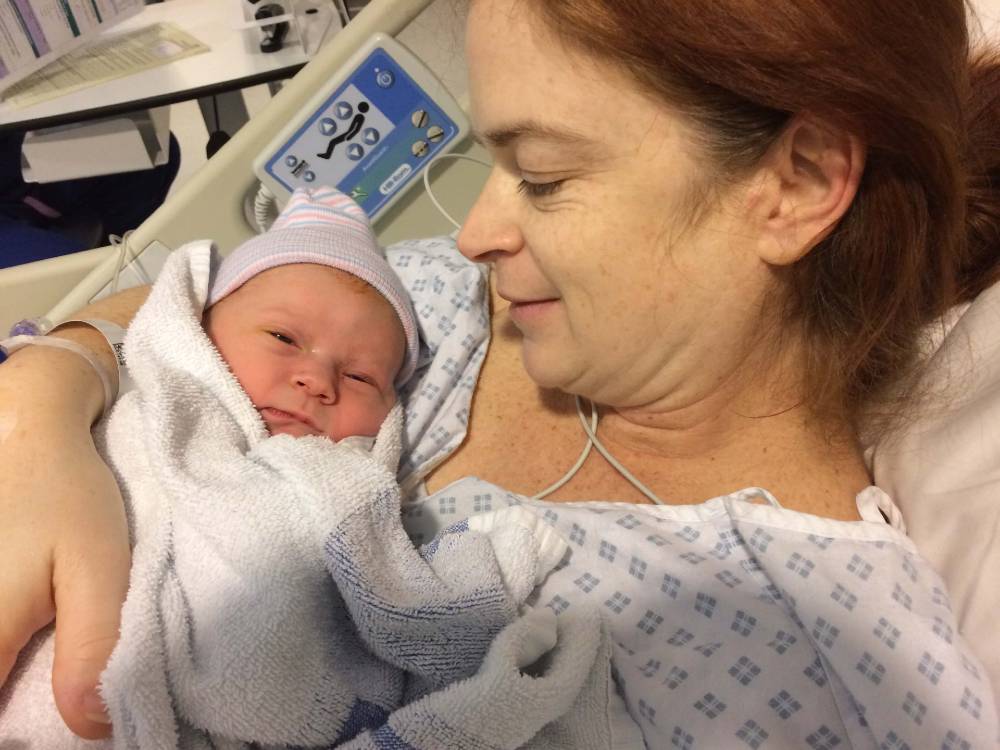 'Social infertility' is a relatively new term used to describe these women who are single and childless, longing to become mothers but have no partner in order to make that desire a reality. Whether you love or hate the phrase, naming it has made many women feel less alone, like they are part of a group of people facing the same challenge.
It is becoming a more and more common situation as many women in their 30s and 40s struggle with the modern dating scene, but still have a strong desire for children. Despite the fact it is on the rise, society is only just beginning to become educated on how to deal with this situation and how to support the women facing this issue.
It was indeed the very situation I found myself in in my mid 30s. I was single at 36 with no real prospect of finding a suitable partner and worrying about the potential of missing out on motherhood. I felt like this was a very real possibility unless I took action on my own.
I'd not been medically diagnosed as infertile and had no medical fertility issues that I was aware of, but had no idea how easily I would be able to conceive as I had never reached the position of being able to start trying. In fact, I had spent most of the previous years actively trying to ensure that I did not get pregnant. My infertility was different to most. I was unable to have children because the right man hadn't come along in time.
Most of my friends had long since married and either already had children or were trying to conceive naturally. Some friends were struggling with infertility and were having to go down the IVF route. I could see the stress that this caused them but in a strange sort of way I couldn't help feeling envious of their fertility treatment because it seemed so much further down the road from where I had managed to get to in my quest to become a mum.
I've supported numerous friends who have struggled with infertility over the years and their anxiety about the possibility of never becoming parents, and have seen how much support and sympathy they receive.
Here I was, also facing a future without becoming a mum, and one of the main things I struggled with is that it didn't seem to be viewed in the same way or come with the same amount of empathy. My longing for a baby was the same as any women, whether in a relationship or not.
Not only did I feel the same longing for a baby, with no plan for how to start trying, I was also dealing with it all on my own with no partner to support me.
I want to address any confusion people might feel about my circumstances:
I did not put my career first
I am not too picky about choosing a partner
I've not left starting to try for children too late
The simple facts are that despite my best efforts I was just not lucky enough to meet a suitable partner. For this reason I needed to either come to terms with a life without children or start looking to take an alternative path.  At 36, after much consideration I decided that solo motherhood was the right decision for me. I had the rest of my life to find a lovely partner, but was running out of time to have a baby.
I contacted a clinic and organised an appointment for the following week and with that one phone call I had started the journey. I decided to use IVF as the statistics for success are higher than IUI and my treatment was planned to start the following month.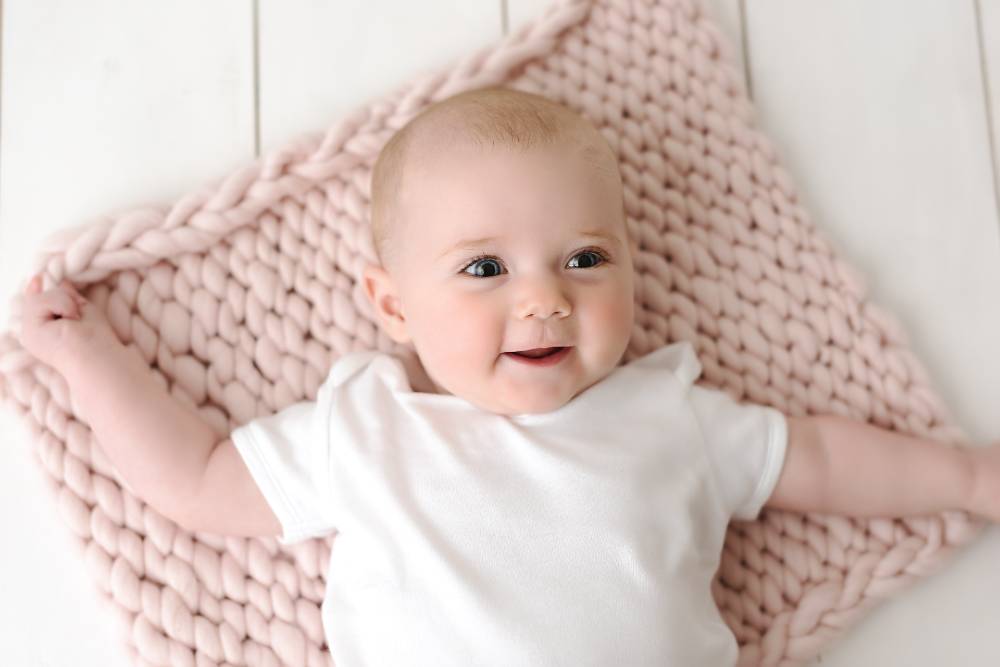 I had one round of IVF that resulted in 3 embryos. It was the second embryo transfer that resulted in a positive pregnancy test. 9 months later little Daisy came along and our family of 2 was formed.
It took such a long time to decide if this was the right route for me, and I had to go through a grieving process for not becoming a mum in a loving partnership. As soon as Daisy was born I never looked back. I have an excellent support network who help me out, and I've only ever known doing this on my own so it's my normal.
Being a solo mum isn't as hard as I had anticipated. It can be extremely tiring getting very little breaks from parenting. At times it would be nice to have someone else there to share some of the experiences, and I have really had to learn how to ask for help and not try to do everything myself. There are also many advantages. I can decide exactly how I want to parent and focus on the relationship with my daughter, without worrying about anyone else.
When I was going through the decision making process of whether to choose solo motherhood, although I was surrounded by hugely supportive friends and family, I felt very alone in my circumstances. It seemed like I was the only person in the world who hadn't managed to meet the right partner during their reproductive years.
It was only after I had my daughter, (who is now 16 months old), that I realised I was far from alone. Once I shared my story I was overwhelmed by the number of women who started to contact me explaining that they were in the same situation and looking for advice about their options.
As a qualified life coach, I decided to specialise in supporting single women who wanted to have a baby understand the options available to them. I wanted to empower these women to decide on the right route for them, and to ensure that they would avoid having any regrets in later life, when their choices may be more limited.
I set up The Stork and I to provide a community for single women and solo mums. People who would all support one another as they really understand the nuances of what each other is going through. My mission is to raise the visibility of the concept of social infertility and ensure that no-one feels alone, but that they have other women that they can turn to for support and advice.
The Stork and I provides both individual and group coaching to single women considering solo motherhood, pregnant solo mums, as well as those who are already solo mums looking to thrive after having a baby alone.
The topics that are covered range from making the final decision to embark on solo motherhood, managing your finances, choosing a sperm donor, choosing the most suitable treatment for you, fertility nutrition, establishing your support network and managing solo.
Each week an expert joins us for a Facebook Live in the Stork and I Mum Tribe Facebook Group, educating the audience on where to start on this journey. We have covered such a wide range of topics all relevant to solo motherhood and having fertility treatment without a partner.
The main thing I have learnt from becoming a solo mum is the power of community. Having that network of people experiencing the same things and all being there for each other is more than I could have dreamed of when I embarked on this journey.
You can find out more information about The Stork and I at www.thestorkandi.com