One of your new year's resolutions may have been to start thinking about a family and preparing your mind and body for conception. Heading into Spring is a great time to make a positive step to help you understand how to boost your fertility and explore the best route for you to conceive. And now March is around the corner, which sees the return of the Fertility Show to Manchester.
We have 10 Pairs of Weekend Tickets for The Fertility Show to giveaway. Each winner will also receive a 1 year subscription to @fertilityroad

To enter >> https://t.co/zHU9dDF6al#TheFertilityShow #Competition #Giveaway @fertilityshow pic.twitter.com/YiPERKiJLf
— Fertility Road (@FertilityRoad) February 26, 2018

The Visitor Experience
If you've been struggling to conceive, you're not alone. One in six couples experience fertility problems and finding the right information and advice is essential to set them on the right path to parenthood.
Over a thousand prospective parents from all walks of life and with different experiences of fertility visited the first Fertility Show in Manchester last year. And this year, the two-day event – the UK's leading fertility show – will take place on 24-25th March 2018 at the Central Convention Complex.
Visitors to the show can expect a variety of fertility experts, clinics, organisations, an extensive seminar programme, help, guidance and advice throughout the two days. The Show aims to provide a platform for those based in the North of England, who are looking to start or extend their family or who are seeking general support or advice. The Show will bring a wealth of support and expertise from local IVF clinics based in Manchester, Leeds and Liverpool as well as renowned experts from across the UK and globally.
The Show provides an information hub for fertility, with a unique educational focus and unrivalled access to seminars and Q&A's with the best minds in the fertility world. Visitors can also have one-to-one conversations in confidence with experts exhibiting at the Show, and leave feeling more able to make informed decisions about their fertility journey.
The Fertility Show's seminar programme features some of the world's leading fertility experts speaking on topics such as; how diet and lifestyle can help, the latest treatment options in IVF, alternative routes to parenting including surrogacy and managing your relationship if you experience fertility problems.
The Show welcomes everyone interested in learning more about fertility and for anyone wanting to start a family.
Expert seminars
The diverse and educational seminar programme showcases a carefully selected range of topics presented by independent experts, from both the NHS and private sectors. Visitors can book tickets to listen to some of the UK's leading fertility experts such as Mr Andrew Drakeley from The Hewitt Fertility Centre, Kate Brian, HFEA, Professor Simon Fishel from Care Fertility and Mr Anthony Rutherford from Leeds Fertility.
30 seminars over the event will cover topics including:
Treatment add-ons. Do they add up?

Single women? Thinking about having a baby?

Options for adoptionFactors to consider when choosing a fertility clinic in the UK and abroad

Reduced ovarian reserve

What men need to know about their fertility – testing it, boosting it and treating it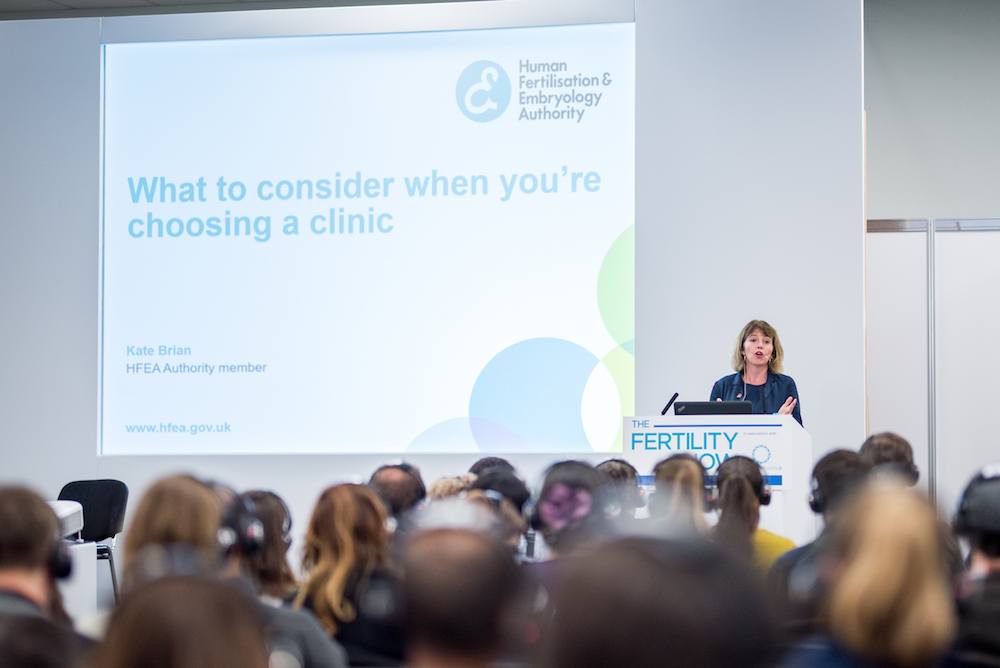 Put your questions to the experts
The Q&A stage, in association with Fertility Network UK, gives visitors an opportunity to put forward their questions, either openly or anonymously, to a panel of experts. This year in Manchester, Jessica Hepburn, author of The Pursuit of Motherhood, will once again host a series of thought provoking sessions including:
Patient stories from Fertility Road

with editor Tone Jarvis

Male infertility panel

with Professor Allan Pacey, Head of Andrology for Sheffield Teaching Hospitals, Mr Marc Lucky, Liverpool Women's Hospital and Olly Kayes, Leeds Teaching Hospital

Holistic care during your fertility journey

– a nurse panel with Andreia Trigo, inFertileLife, Shiona Johnston, Dumfries House Trust in Ayrshire, Anthea Tween, Care Fertility
Over 4,000 visitors used our recent London and Manchester shows as a place to learn, listen and discover more. Come join us at Manchester to put your fertility questions centre stage!
Supporting people through the fertility journey
Finding trustworthy advice on the issue of fertility is crucial for visitors and The Fertility Show provides a safe and discreet environment where people can get the information and advice they need – all in one place. While some people are happy to speak openly about their fertility experiences, others are naturally more apprehensive.
So, for anyone who needs "time out" when they're at the Show, there are plenty of pop up seating areas and cafes, as well as Fertility Network's quiet room. Many of the seminars and sessions at the Q&A stage also deal with the emotional aspects of fertility issues which many visitors can relate to. Visitors can seek advice and support from fertility counsellors, former fertility patients and representatives from the industry's independent organisations such as the Human Fertilisation and Embryology Association (HFEA), the British Fertility Society (BFS) and the British Infertility Counselling Network (BICA).
The Fertility Show has formed a close partnership with Fertility Network UK, the national charity for everyone who has experienced fertility problems. Aileen Feeney, Chief Executive of Fertility Network UK, says:
"The Fertility Shows provides unparalleled access to the world's leading fertility experts from across the UK and abroad. Fertility Network UK are proud to be part of the show. We are the only UK-wide charity that provides free and impartial advice to people wherever they are on their fertility journey. We hope you come and visit us on our stand (C10) where you can ask us questions and find out about the practical and emotional support we provide."
The team of experts and advisors from the charity will be on hand again at Manchester to offer advice and support to all those people with questions or concerns about fertility.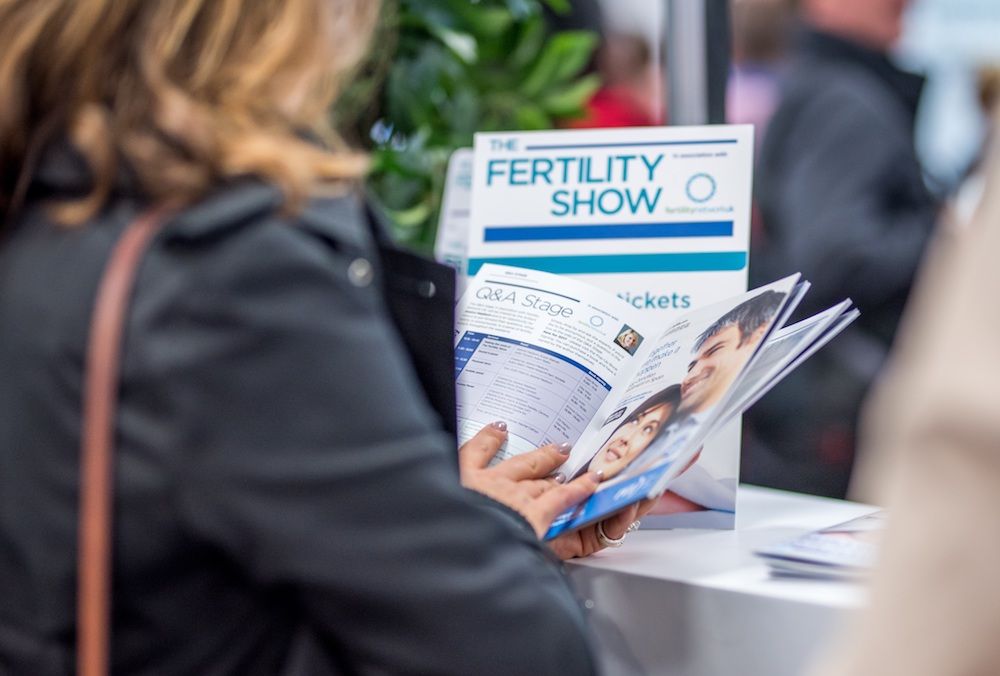 Fertility Network UK runs an information line on 01424 732 361 which offers free and impartial support for anyone affected by fertility issues.
Get your tickets
Tickets are priced at £10 for each day or £16 for a weekend tickets. Individual seminars can be booked for an additional £3 per session. With a range of exhibitors including doctors, clinicians and fertility experts appearing at the event it will give visitors a cost effective and confidential way to get information first hand, in one place! www.fertilityshow.co.uk
The Fertility Show London is in its ninth year and returns to Olympia on 3rd and 4th November 2018. Watch this space for more information!