I sometimes feel ashamed of admitting that I went through eleven rounds of IVF. Yes, ELEVEN. By any account, it's the extreme end of the fertility treatment spectrum.
It remains a lasting symbol of the depths of desperation and despair that my pursuit of motherhood took me to which I wrote about in my first book The Pursuit of Motherhood that in turn led to me becoming a columnist for Fertility Road magazine, founding Fertility Fest (www.fertilityfest.com) and campaigning to improve things for people who struggle to conceive. It's also led to my new book – 21 Miles: Swimming in search of the meaning of motherhood out in May.
I was 34 when my partner and I started trying to conceive. I thought it was the perfect age. Like many women, I'd spent my twenties trying not to get pregnant. I'd gone to university, climbed the career ladder, taken my time to find the perfect man. Shortly after my 34th birthday we threw away the contraception and started having sex for the purpose nature intended – to make a baby. That's when I discovered that getting pregnant isn't necessarily that easy, especially in your mid thirties.
After a year of unprotected sex, ovulation kits, and knicker-watch we made an appointment with a fertility clinic. We were diagnosed with 'Unexplained Infertility' – the frustrating answer given to roughly a third of people who struggle to conceive. It's a terrible diagnosis because it isn't really a diagnosis at all.
What followed was a decade long journey that involved round after round of IVF, multiple miscarriages and an ectopic pregnancy that almost took my life. We seemed to be able to make perfect embryos – specks of life in the laboratory which when they got put back inside me, dissolved and disappeared. Every doctor we saw was convinced that if we kept on trying it would eventually work. So we did.
It's hard explaining the pain of something you've never had. Something that was just an expectation, a dream, at most a cluster of cells. I wasn't dying. The world wasn't on the verge of a humanitarian disaster because I couldn't have children. I call it the 'pain of never'. Its symptoms include: never feeling like a real woman because you can't do what every other woman seemingly finds so easy to do; never being able to feel happy for someone when they announce they're pregnant without feeling sad for yourself at the same time; and never seeing someone else's photos of their children on Facebook without wishing you had photos to post too.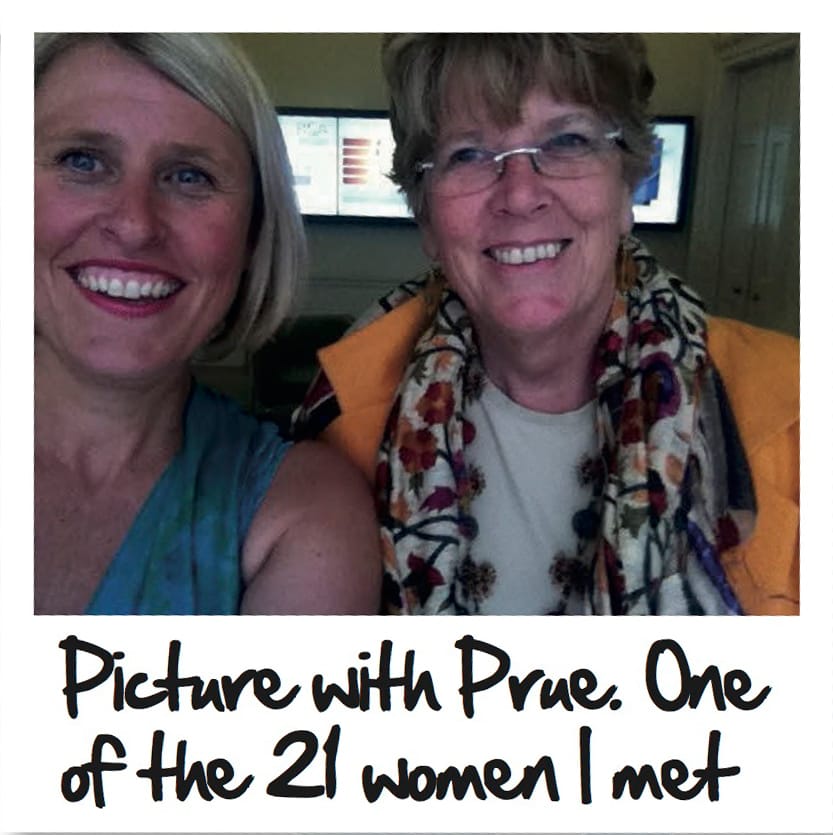 Infertility is brutal. It has a soul-destroying effect on your relationship with family, friends, colleagues as well as your partner. It decimates your self- esteem and grips you in a fear for your future. The thing that drove me through so many cycles was quite simply the terror that if I couldn't become a mother – what would my life look like? Was it a life I even wanted?
And like many who go through this, for years I suffered in silence. In public I was a successful 'career woman', in private I was on a desperate mission to become a mother that ended up costing over £70,000. And alongside IVF I did every 'add on' treatment you can imagine: acupuncture, dietary supplements, therapy (several types). I even had a stranger's white blood cells injected into my arm. Don't ask. But no amount of money could buy me a baby.
Our eleventh round of IVF was just before my 43rd birthday. Three top quality embryos were returned to my womb. All the signs looked good but then they always did. For the eleventh time I dreamed about my due date; about writing an 'out of office' saying I was away on maternity leave; about mummy meet-ups and feeding the ducks.
But all it resulted in was another negative pregnancy test, and with it the end of hope. At the same time my relationship started to implode. Another little acknowledged fact is the impact IVF has on a marriage. It destroys your sex life and you start to question whether love can ever be enough without a child.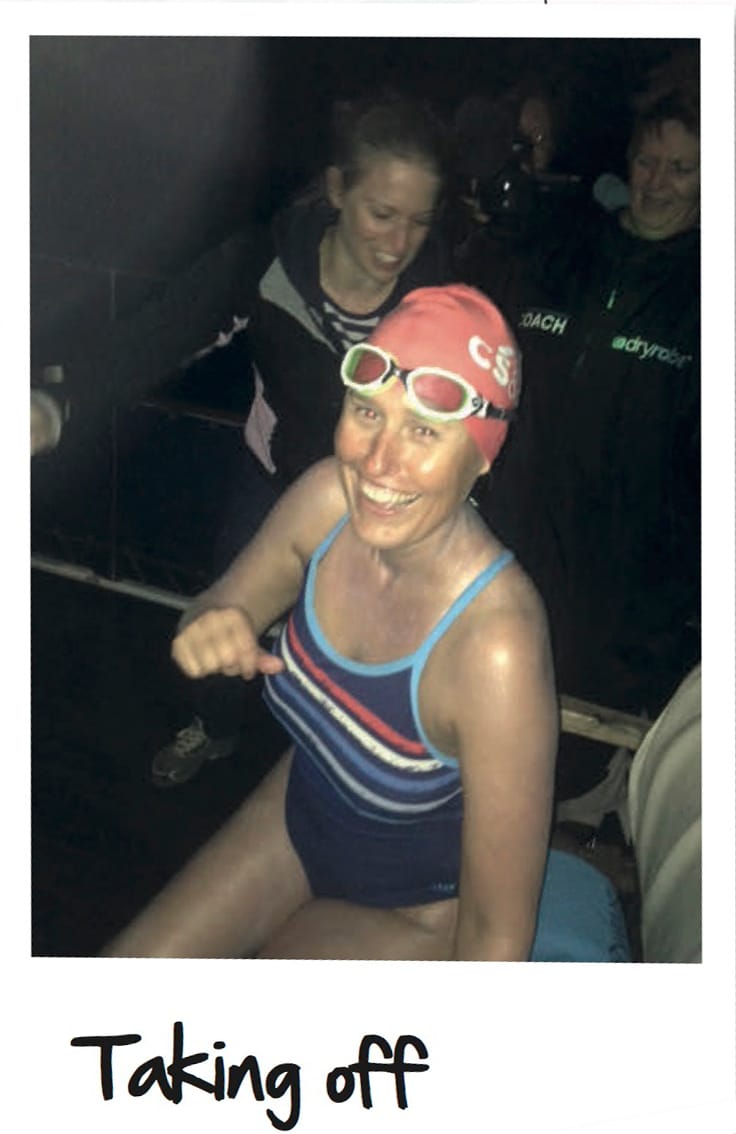 That was the moment I decided it was time to do something different. I thought back on my childhood dreams. If I couldn't be a mother, maybe I could be…a Channel Swimmer. The only problem being that it wasn't something I'd thought about for over thirty years. I hated exercise, and the cold. I wasn't even a very good swimmer. But after years of 'Project Baby' taking on a challenge like the Channel to raise money for families without children and children without families, gave me something else to think about.
As my punishing training schedule commenced I soon learned that you need to put on weight to stave off the cold. This then led to a new idea. What if I were to write to a collection of inspiring women and ask them to meet and eat with me and answer the question: does motherhood make you happy? I thought it might help me decide what to do next.
So I did and the response was overwhelming. From baronesses to professors; award-winners to record-breakers; household names to people who have done something quietly amazing. 21 women from different walks of life, all of whom had compelling truths to tell about female fulfillment and the meaning of motherhood. I learnt about the different routes to parenthood beyond the biological – adoption, fostering, egg donation and surrogacy and also that there are some women who mother in the world without ever becoming parents. I met women who had not had children – some by choice, some by circumstance – and even a woman prepared to admit that motherhood had been a regret. The candour of all the women I met was breathtaking and it became the most life-affirming quest – with a lot of cake!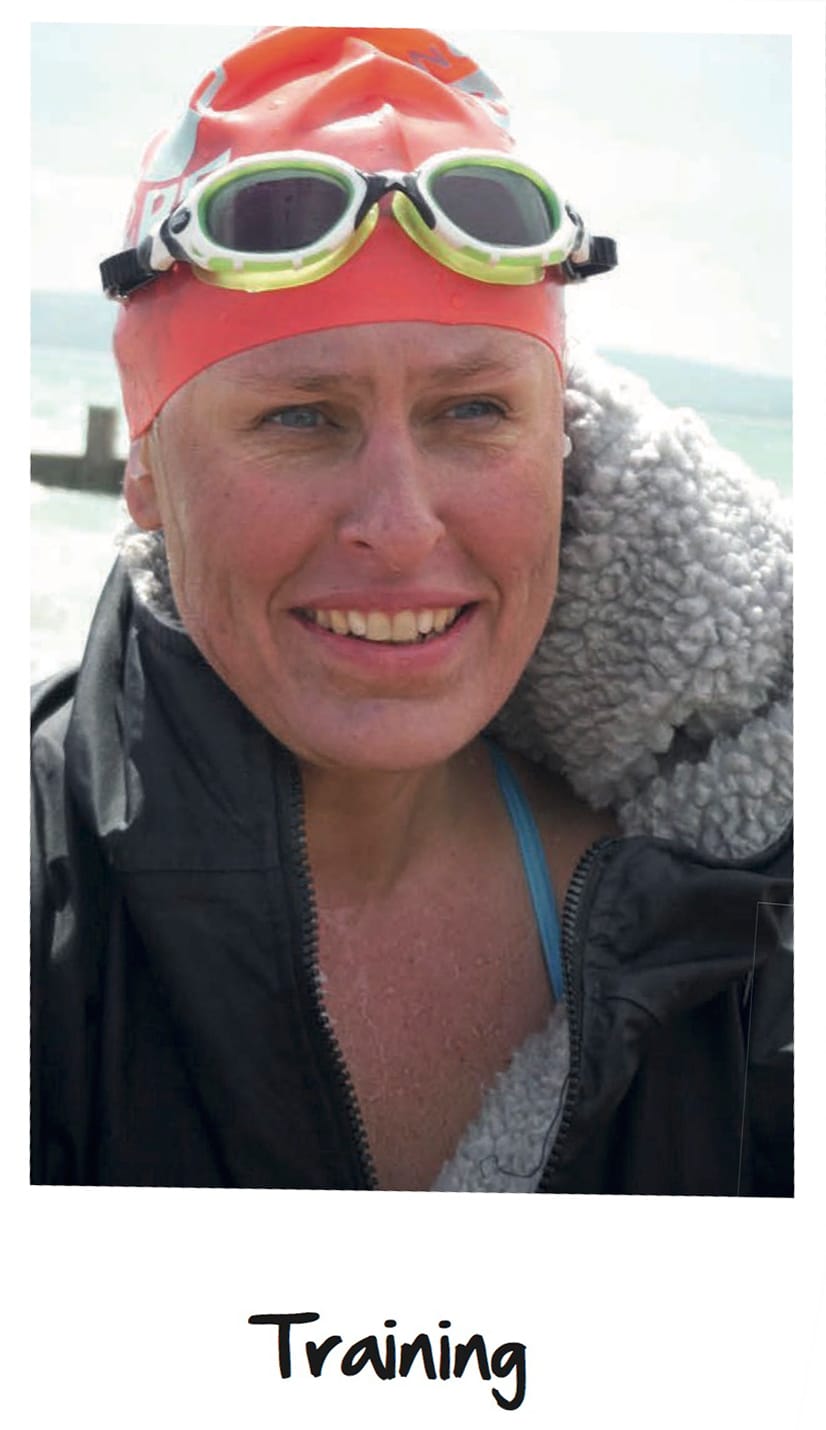 At 1.30am on the 2 September 2015, I set out from Dover in the dark taking the words and wisdom that each of the women I'd met had given me to the sea. For the first few hours I was very sick, retching into the water with the guttural sound of an animal dying in pain. It's not an uncommon occurrence at the start of a Channel swim – generally considered to be brought on by nerves. The sickness stopped around about the time the jellyfish began. They are one of the hazards of Channel swimming and I was to face more of them than they'd ever seen, stinging me all over my face and body. It was like swimming through jellyfish soup. But even worse was to come. Despite all the training, I was still a slow swimmer and if the tide turns when you're getting close to France, then it can take many hours to land.
If I had known that swimming the English Channel was just like going through IVF maybe I'd never have done it. Ultimately you have to accept that nature is in control of your body, and it's also in control of the sea. Nature is bigger than all of us, it's definitely bigger than me. But I also had no idea that swimming from England to France would become like my own version of giving birth. 17 hours 44 minutes and 30 seconds of labour – followed by the most extraordinary euphoria that eclipsed all the pain. I'd done something different and life would never be the same again.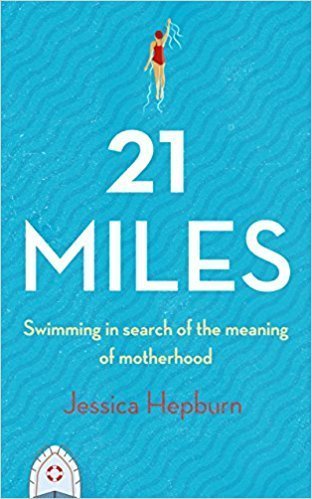 Jessica Hepburn is the author of The Pursuit of Motherhood (published 2014) and 21 Miles: Swimming in search of the meaning of motherhood (out 3rd May from Unbound, £14.99). She is also founder and director of Fertility Fest www.fertilityfest.com