The Invisible Man
Thursday 25 April 2019, 7pm, Barbican London
Tickets £10
Book your tickets https://www.fertilityfest.com/invisible-man-barbican
When Gabby's husband first set foot in a small room at the top of the London Women's Clinic for their first IVF support group meeting, he whispered: "I'll just sit at the back and let you talk" and then tried to sink into the wall behind him.
However, as the evening went on, something extraordinary happened. Rather than keeping quiet, this became the moment that Gareth felt like he could finally speak – encouraged by a room full of other people who understood what he and Gabby were going through. Suddenly he couldn't stop talking.
Fertility Fest – the world's first arts festival dedicated to fertility, infertility, the science of making babies and modern families
Gareth Farr is a playwright and this support group – which became a regular fixture in their lives – inspired him to write a play about a couple experiencing infertility. That play, produced in 2016 and presented at the Birmingham Rep and London's Park Theatre, was The Quiet House. It set in motion a series of events which brought Fertility Fest – the world's first arts festival dedicated to fertility, infertility, the science of making babies and modern families – to where it is today.
Gabby Vautier, Gareth's wife and a professional theatre producer decided to put the play on, and her friend and arts colleague, Jessica Hepburn (author of The Pursuit of Motherhood and 21 Miles) joined her by curating a festival alongside it featuring lots of different artists' work about the subject of fertility, infertility and IVF. It brought together theatre-makers, dancers, musicians, film-makers, writers and visual artists with fertility professionals and patients for the first time to talk about many things including what it feels like to make (and sometimes not make) babies in the modern world.
This year the festival is back for its third, biggest ever iteration at the world-renowned Barbican Arts Centre (23rd April – 18th May) – as well as satellite festivals taking place at the UK's largest patient event The Fertility Show (Manchester 23rd & 24th March and London 2nd & 3rd November); and the largest fertility industry conference in the world ESHRE taking place in Vienna (24th – 26th June). The festival has grown enormously over the last three years to cover a vast range of subjects. This year includes sessions exploring miscarriage; surrogacy & donation; LGBT families; solo motherhood; childlessness; premature ovarian insufficiency; egg freezing; Race, Religion and Reproduction and much much more.
But when encouraged to speak, men describe the shame and sadness that infertility and IVF makes them feel
For the directors, Jessica and Gabby, one of the key themes of the festival is always that of the Male Experience.
So often with fertility, the majority of tests and treatment is focused on women, and men and their health and feelings are overlooked. But when encouraged to speak, men describe the shame and sadness that infertility and IVF make them feel. As it is for women, the struggle to conceive can cause feelings of inadequacy in men too. Plus, watching their partners go through extreme physical and emotional treatment often makes them feel useless. It can feel as if you are simply a 'bit part' in the process but it's also very difficult to vocalise the pain of watching from the sidelines, the embarrassment and stress of having to produce sperm on-demand in uncomfortable circumstances and the emotional turmoil of not knowing whether the treatment will work. All this can be even worse if you feel your role is to be 'the strong one'.
The Invisible Man event at Fertility Fest on the evening of Thursday 25 April at London's Barbican, is being produced in association with Fertility Road and the Fertility Foundation. Tone Jarvis-Mack, Publisher of the magazine as well as Chief Executive of the Foundation said: "We're involved in Fertility Fest because it shines a light into the amazing and ever-developing world of fertility. The support and openness it offers to people struggling to start or extend their family gives them the opportunity to not feel so isolated, to make new friends and to speak to other people who are in the same situation as them".
The Invisible Man event will showcase four artists who have made creative work on this subject, sharing their experiences and engaging in conversation with well known writer and journalist Sarfraz Manzoor along with fertility experts Sheryl Homa from Andrology Solutions and Michael Close from LogixX Pharma who will bring both their professional and personal perspectives to the topic of male infertility.
"We're involved in Fertility Fest because it shines a light into the amazing and ever developing world of fertility" – Tone Jarvis-Mack CEO The Fertility Foundation
The four artists featured in the event are:


Film-maker Thomas Webb who will be presenting an extract from his ground-breaking feature-length documentary The Easy Bit, in which six men talk candidly to the camera about how it really feels to go through fertility treatment as a man.
Thomas says about the film: 'It is important that men speak out, break the taboo and normalise discussion about fertility, without judgement. Men don't talk because they are afraid of how the world will perceive them. We need to make conversations like this so normal that no man will feel fear and pressure again. We need to change the perception of what it means to be a man.'

Theatre-maker Toby Peach will be performing an unforgettable sample (warning! it may be a bit sticky) of his award-winning solo show The Eulogy of Toby Peach about the moment he was told he was going to be infertile, aged 22, after being diagnosed with Hodgkin's Lymphoma Toby says: 'Being fertile isn't always a given, and the assumption that it is, is something we can all learn from.'

Singer-songwriter Bob Strawbridge will be performing work from his latest EP Never Alone inspired by his and his wife's long fertility struggle which has brought forth a deeply personal collection of songs that tells of six years of lost pregnancies and unsuccessful IVF.
Bob who first performed at last year's Fertility Fest in the 'scratch' night for new and emerging artists and work says: "Hearing other people's stories in all their forms at last year's festival helped and inspired me so much at such an emotional time. It brought me real hope and a sense of community. I want to share my story through my music and I hope that people connect with it and it might help them in some small way."

And finally Elis Matthews – AKA the rapping reverend – will be (over)sharing about the lived experience of a man diagnosed with azoospermia and his unconventional route to parenthood. Passionate about Jesus, words that rhyme and big tub yoghurt pots, once you've seen Elis perform the male experience of infertility will never be invisible again!
Elis says '"I am involved in Fertility Fest 2019 because I want people to know that they are not alone, they have a voice and their story matters."
What we know from previous festivals is that these conversations are always lively, full of love and understanding and often allow the females in the room a greater glimpse into what really happens in those producing rooms and men's brains!
So whether you want to sink into the walls and just listen or join in the conversation we hope you will join us to unveil the invisible man.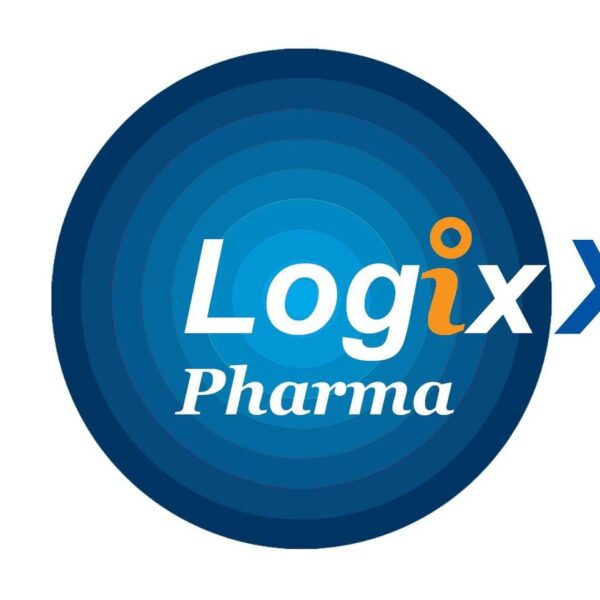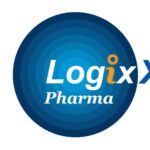 The Invisible Man
Thursday 25 April 2019, 7pm, Barbican London
Tickets £10
Generously supported by LogixX Pharma
In association with Fertility Road and The Fertility Foundation
https://www.fertilityfest.com/invisible-man-barbican
Part of Fertility Fest 2019 – www.fertilityfest.com