Ten things you need to know if you are due to travel to Spain to have your heterologous IVF treatment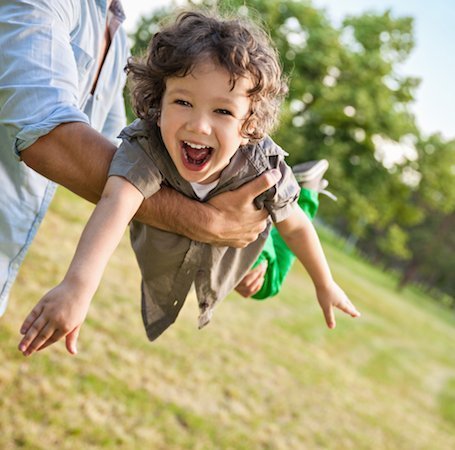 Clear and fixed prices. Avoid using low-cost clinics. Quotes that initially appear to be cheap, can end up getting expensive. Open-ended prices and tariffs are a risk that can push the end price up quite significantly. Choose a clinic that inspires confidence in you, that has all-inclusive prices and a highly professional team of human resources and avant-garde technical resources, where each patient is treated individually. Many clinics use low prices to lure patients in and these low prices end up turning into expensive ones because many essential things that you will need are not included. Furthermore, these clinics' success rates are lower because they use standard courses of treatment and substandard resources.
Not all clinics are the same. Before you travel, get informed and choose an assisted reproduction clinic with high and certified pregnancy rates, as well as quality standards that are audited by independent certifying bodies. Whilst Spain does have a good reputation, we must not generalise. Not all clinics have accredited experience, nor are they experts in egg donation. Instituto Bernabeu is the clinic that is best positioned in terms of these two parameters. It has 6 clinics, the two largest of which are in Madrid and Alicante.
Demand maximum compatibility with the egg donor. Whilst Spanish law means you cannot be told the donor's identity, choose a reliable clinic where they will ensure that your donor's traits are as similar as possible to yours. Find out if the clinic has a specialised egg donation department where careful selection of the egg donor is carried out and where the largest possible number of genetic tests are done so that the possibility of your baby inheriting any of them is ruled out. You can now request a GCT to analyse the 600 most common genetic disorders. Some clinics provide this as an additional service whilst others include it in the price.
Fresh transfer always gives an increased guarantee of success. Results are slightly better if ova are not frozen. Therefore, if you wish to undergo fresh oocyte transfer, choose a clinic that gives you this guarantee. The procedure consists of synchronising ova retrieval from the donor and transfer to the patient. The clinic's experience in synchronising both courses of treatment correctly and the option of a waiting list is something that you should take into account. For example, at Instituto Bernabeu, 94% of all ova transfers are fresh transfers.
Success guarantee. There is a programme in Spain that gives you a 100% pregnancy guarantee up until it is time to give birth. It aims to provide patients with the emotional peace of mind provided by a clinic that includes all the tests at a fixed price and a money-back arrangement should you not achieve a viable pregnancy after having opted for the pregnancy guarantee programme.
Personalised service in your mother tongue. Choose a clinic with a department that deals with international patients, that converses with you in English and that assigns you a personal assistant with whom you can remain in contact at all times. You never know when you might need them to answer your questions and it's important to know from the outset that you will be dealt with personally at all times and in your mother tongue.
The length of time you will need to spend abroad. If it is an experienced clinic, you may only need to be there for one day for transfer if they already have your partner's sperm. You can decide if you wish to be present at the first visit when your treatment is designed or if you prefer to have a conversation with your gynaecologist using a video conference system or Skype. If you travel to the clinic for the appointment, take the opportunity to provide the sperm sample for cryopreservation. A frozen sample can also be sent from the UK. Another option consists of carrying out entirely fresh treatment. In this case, you will need to be at the clinic on the egg retrieval day so that in vitro fertilisation with the semen can be carried out, and you will also need to be there on the transfer day. There may be a gap of between 3 and 6 days between them. If the clinic has good blastocyst generation rates, they will wait for more mature embryos before transfer, thus increasing the chances of a positive pregnancy test.
You can travel following transfer. You don't need to wait. Several articles endorse travel by car or train.
Pregnancy test at home. You will not need to return to Spain in order to do your pregnancy test.
If you have specific issues, look for applied research and solvency. If you have undergone several courses of failed treatment, it is possible that you may suffer from implantation failure. Choose a clinic with experience in research applied to its patients and a genetics department that will study your own personal case.
NEWS: Get access to adult photos of the Cryos sperm donors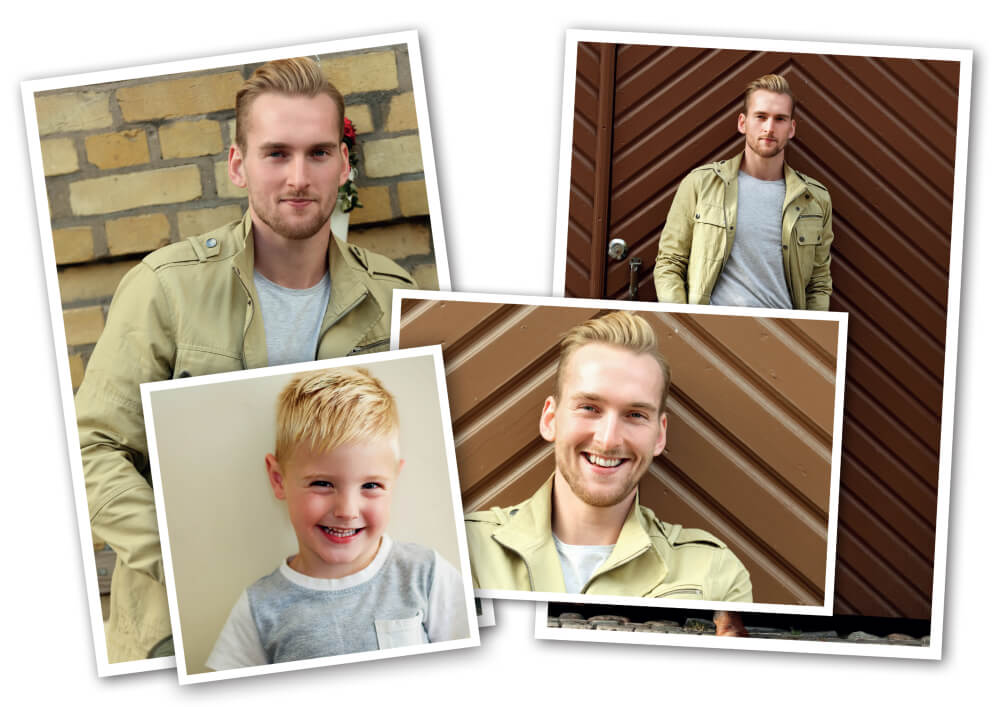 Viewing adult photos of Cryos sperm donors is now a reality. Visit dk.cryosinternational.com today and get access to the new feature.
At Cryos it is now possible to access adult photos of sperm donors on our website, thus adding another dimension to your search for the perfect donor.
The unique chance to see both childhood and adult photos of your sperm donor, provides you with a more comprehensive idea of who your sperm donor is and moreover of the features of your future child. We hope that this extra dimension will upgrade your experience making your decision of a sperm donor easier.
The 5-6 adult photos are taken by a professional photographer and are a part of the donors extended profile where you also have access to childhood photos, an audio recording of the donor's voice, a handwritten message, an emotional intelligence profile, and finally our staff impressions of the donor, amongst other exclusive features.
The adult photos require special access on our website. Visit our website and find out more and get access to this new feature now.
Please note that the person in the photos is a model and not a Cryos donor.
Conceive Plus Helping Couples Conceive Naturally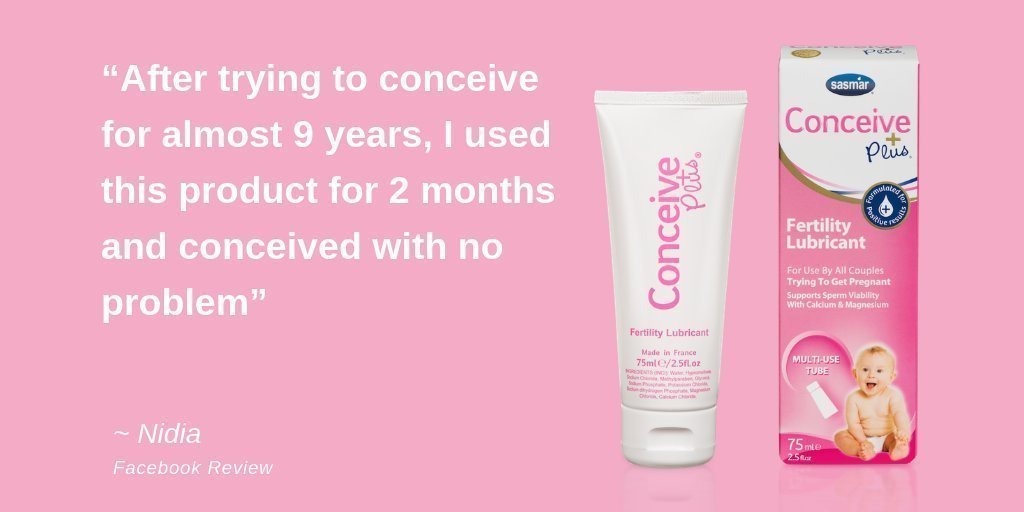 There are many challenges faced by couples who want to get pregnant naturally to start or extend their existing family. Busy lifestyles, careers, buying a home, as well as everyday health concerns such as lack of sleep, poor diet and lack of exercise can create emotional stress or stress on the body, either of which can negatively affect the chance of conception.
Even the process of conception itself, the journey of the sperm to the egg is a complex feat of biology fraught with variables. Despite the stories, we read of how easy it is to get pregnant (and for some it is) statistically a couple in their twenties has a 20 to 25 percent chance of pregnancy each month. By 30, the chance of becoming pregnant in a given month lowers to around 15 percent and by 35, the likelihood is can be as low as 10 percent in any month.
When pregnancy does not occur as planned many couples can stress unnecessarily especially if there is a lack of education or understanding of fertility, such as the fertility period, the process of ovulation and the days that conception can occur.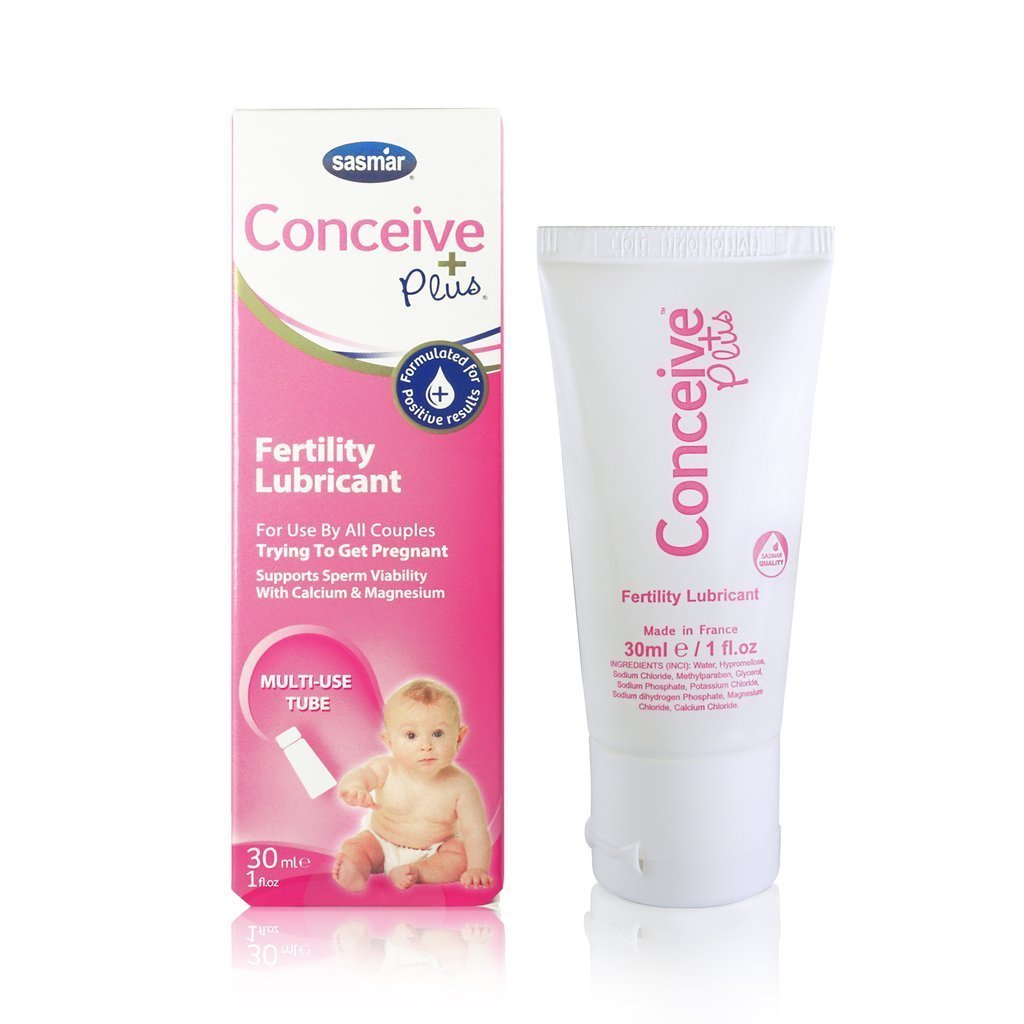 Stress can also lead to or exacerbate vaginal dryness and as a result, many trying to conceive couples experience a lack of natural fertile fluid (Cervical mucus). Cervical mucus plays a vital role in the process of conception by creating the optimal vaginal environment as well as facilitating the movement of sperm to the egg. Trying to conceive couples are 50% more likely than couples that are not trying to pregnant to experience Vaginal dryness and 75% couples experience vaginal dryness when trying to conceive.
Vaginal dryness is a cause of subfertility yet many couples do not even notice or understand that this can be a barrier to natural conception, traditionally a regular personal lubricant is used however these have been shown to damage sperm, are the formulated with the wrong PH (to acid) and wrong osmolarity (to thick), either damaging or creating a barrier to sperm and should not be used.
Studies also indicate that a man's health affects his sperm in both quality and quantity, and low sperm counts and poor quality have a negative effect on the chance of conception.
Conceive Plus is isotonic formulated with the optimal PH and osmolarity to mimic natural cervical mucus with the added benefit of Calcium and Magnesium ions essential to support Conceive Plus formula matches natural fertile fluids, supplements moisture to support the K viability and motility of sperm, and bonding of the sperm to the egg.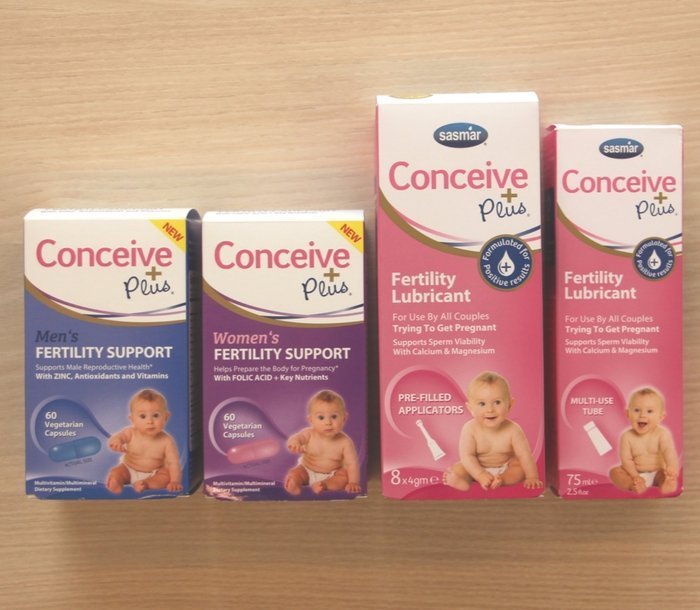 In independent studies, Conceive Plus is shown to be compatible with sperm and egg making it the lubricant of choice for couples who are trying to conceive.
Through an intimate understanding of personal lubricants, optimal vaginal health and fertility Sasmar's team has developed the Conceive Plus range, a selection of products specially formulated for couples who have just started trying as well as those who have been trying to get pregnant for a while.
The newest edition Conceive Plus Fertility Support contains essential nutrients that prepare the body for conception including zinc, folic acid, iron, multivitamins and antioxidants in two speciality formulations for men and women.
See website for information and retailers.  Always read the label. Available from Lloyds Pharmacy, Amazon & Chemists conceiveplus.com
Available from Lloyds Pharmacy, Amazon & Chemists conceiveplus.com
Get Answers To All Your Questions About Donor Sperm At The Fertility Show London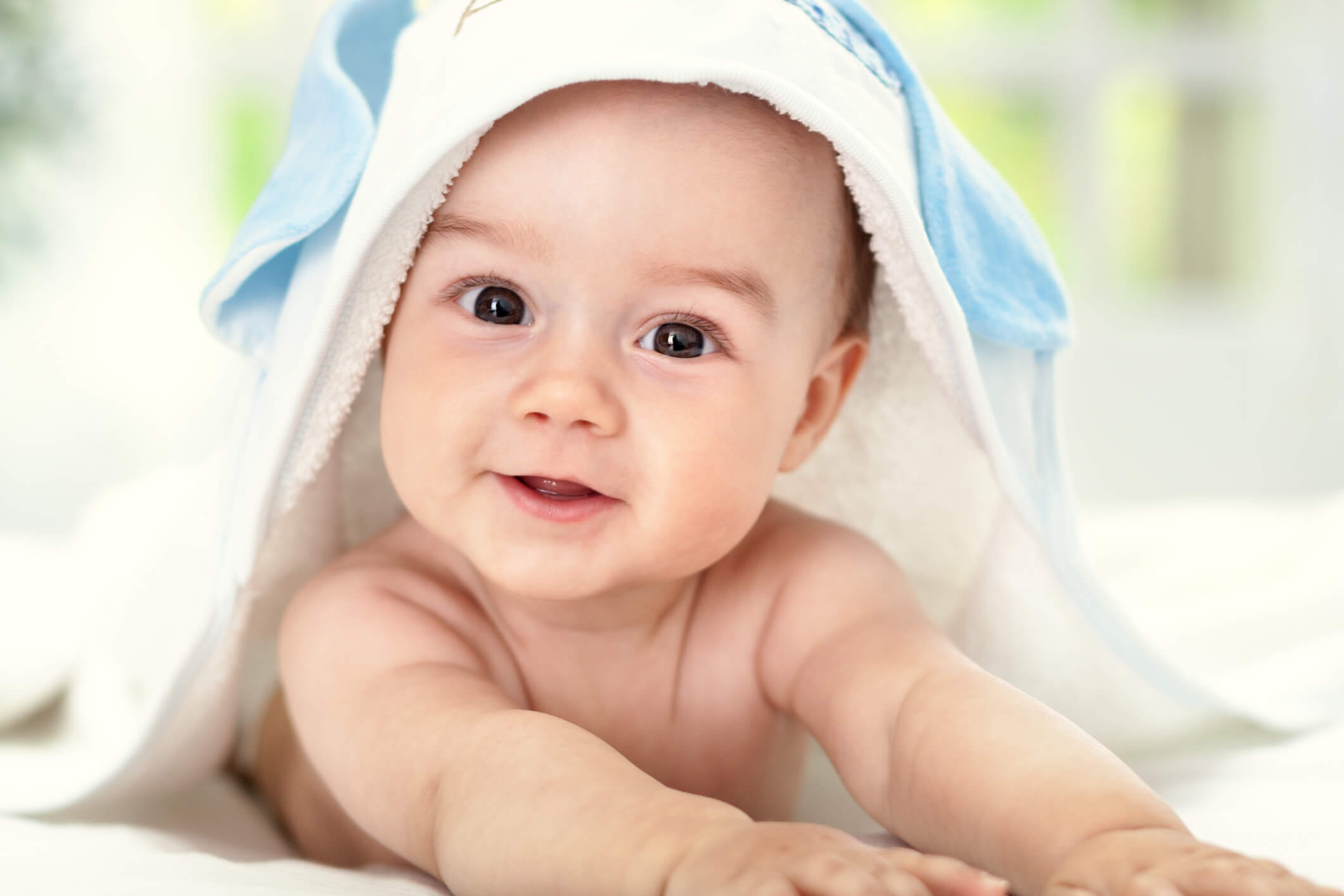 The world's largest sperm bank, Cryos International, is attending The Fertility Show London on the 3rd and 4th of November 2018. The event is for everyone who dreams of starting a family and seeks information on the subject. The Fertility Show London is the biggest live event where you can meet with top fertility experts and patients alike. Every year, The Fertility Show London has thousands of visitors who use the event as a place of learning and discovery before embarking on their fertility journeys. Cryos will be there to guide you at our stand H34.
What to expect:
At the London Fertility Show, you will have the opportunity to participate in a comprehensive seminar program with over 50 lectures by leading experts, to visit exhibitors' information stands to get the chance to speak face to face with clinics, doctors and specialists in fertility, and to meet like-minded people, who have made the same decisions as you and want to share their experience.
You will have the opportunity to:
ask your individual questions
meet specialists in person
get informed about the latest fertility research
hear from others who have been in your situation
learn more about safe fertility treatment
get advice from leading experts on and off stage
have a personal conversation with Cryos about your needs
Valid information and a safe environment
There is a lot of information available on the internet and you will probably spend months investigating the different options. Some of this information is unreliable or risky. Do not leave the most important decision in your life to chance. At the Fertility Show London, you can be sure that all information is scientifically validated.
The event will be conducted in a discreet and safe environment with no name badges so that you can feel comfortable asking questions and exploring your options for your fertility journey.
Visit Cryos' stand
Cryos is the world's largest sperm bank with the largest selection of sperm donors to choose from. We have more than 30 years of experience and we would love to share that knowledge with you. Visit Cryos' stand H34 for an informal conversation and we will personally help guide you through your decisions.
Visit Cryos' website here
We look forward to seeing you at our stand at The Fertility Show London 2018.