- Advertisement -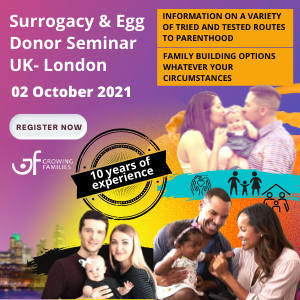 More than 70% of NHS trusts and care providers are ignoring official guidance on offering infertile couples three chances at IVF, according to a report by an all-party group of MPs. Some primary care trusts have stopped offering IVF altogether. Others are placing tough restrictions on who can qualify. Sarah Johnson tells Fertility Road her story.
I was fifteen years old when I first started experiencing problems with my periods and would have to take time off from school. As the years rolled by things began to get worse and so it wasn't until I was eighteen that I was finally referred to a gynaecologist. On my first appointment I had all of the obvious tests and examinations that you would normally expect to have and then scheduled to see the consultant again to discuss findings and results. When I had my next appointment I was told there was nothing wrong and that I needed to go away and diet as my weight was an issue. Shocked and confused, and with no explanation as to why I was in so much pain all the time, I was back and forth constantly to see my GP who kept prescribing different medications and pain relief to help alleviate some of the symptoms I was experiencing.
I remember not being happy with the way I was been treated so I asked for a second opinion from another gynaecologist. As my appointment came round I was anxious and nervous as maybe he too might think it was all down to my weight but I could not have been further from the truth. I was examined again along with having blood tests; ultra sounds and booked in for a laparoscopy.
The laparoscopy procedure showed that I had a condition called Polycystic Ovaries (PCOS) and also Endometriosis. There was nothing that could be done surgically for the Polycystic Ovaries but the Endometriosis was lasered from part of my bowel and other internal organs. I was told that I could have problems conceiving in the future.
I was still young and at that time didn't really understand that this could possibly have a knock on effect on my fertility in later years and so nothing could prepare me for what I was about to be told.
I am now thirty four and have suffered with PCOS, Endometriosis and Fibroids for the last sixteen years although they were not all diagnosed at the same time. I met my partner Levi in October 2005 who later turned out to become my husband and explained to him that I had a few gynaecological issues and that if we were to start a family then it would be better to do so sooner than later. Nothing happened so we decided to go back and see my consultant gynaecologist who referred us to The Fertility Clinic at St Marys Hospital, Portsmouth. My husband and I underwent various tests and procedures so that they were able to make an assessment on