- Advertisement -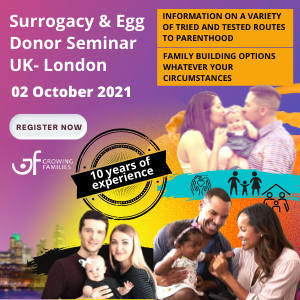 Book your mini consultation
UR Vistahermosa based in Alicante will offer mini consultations at the Manchester Fertility Show.
The clinics team will be available to answer any questions on their Stand A14.
You will meet Salome Lopez and her UK patient team who can discuss your options and help answer any questions you have.
As the show can be busy you should schedule an appointment and Fertility Road readers will also receive a 15% discount of any treatment.
To book your your mini consultation