- Advertisement -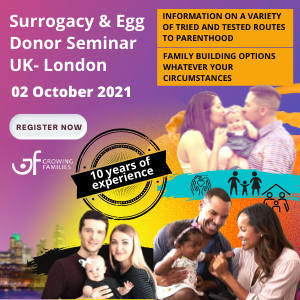 IVF Spain writes…
At IVF Spain the most important factor is the patient and her tranquillity – and so, after learning that Anita was not getting the required results with her medication plan, an alternative plan went immediately into effect while ensuring her dream of parenthood.
We have overcome that hurdle and now, in October, it is planned that Anita and Simon will visit the clinic IVF Spain in order to complete their egg donation treatment. That will allow them to be one step closer to their big dream: becoming parents.
After 16 years of trying and three IVF cycles, Anita and Simon have put their trust in the international clinic located in Alicante, Spain. IVF Spain staff are aware of the hope they carry with them and, as usual, will make every effort to help the couple accomplish their wish of having a family.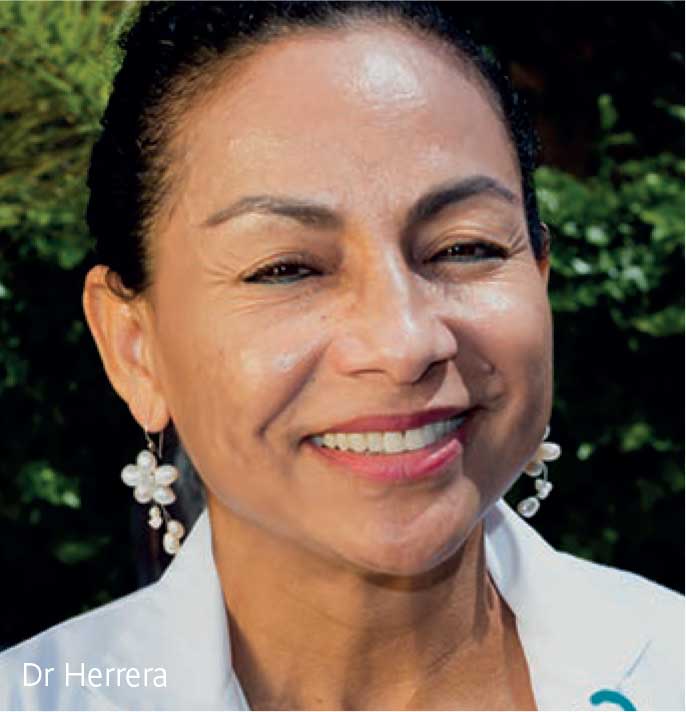 Upon arrival, Anita's endometrium will be checked. Dr Isabel Herrera, an expert in Assisted Reproduction Techniques and part of IVF Spain's medical team since 2012, will be in charge of the ultrasound examination (echography) and will make sure that the uterus is in the required condition to continue with the fertility treatment.
"We feel very positive," says Dr Herrera.
"We hope that the mock cycle prior to the transfer goes as expected and that Anita will have her period between the 20th and the 24th of September. If everything goes well, I am confident that we will be one step closer to achieving a pregnancy."
Anita is currently keeping an ongoing communication with her personal international patient assistant who, together with Dr Herrera, is collating all details, medication information and next steps to be taken before their visit in October. It is very important to follow these recommendations before the treatment. Likewise, communication between the clinic and the patient must be continuous. This gives the patients tranquillity and helps them feel understood and secure for the next step.
The process for the donor's puncture will be coordinated with Anita's ultrasound check. Afterwards, her doctor confirms that her endometrium is in the best possible condition.
Once our embryologists have obtained the eggs and the sperm, they proceed with the IVF, which will be monitored for five days. During that period, the IVF Spain embryology team will call Anita and Simon daily to inform them about the condition of their embryos. All being well, on the fourth day, we'll know the embryo transfer can take place the following day. On that fifth day, which represents one of the most important and emotional stages in the whole process, Anita, Simon, plus the doctor and biologist will together agree on the number of embryos to be transferred. It is not recommended to transfer more than two. The patients will also be informed as to the quality of the embryos with the aim, if desired, of cryopreserving the remaining ones for future family planning. This estimation of embryo quality is possible thanks to the EEVA test, a non-invasive observation method, which identifies embryos with the highest implantation quality through images and a mathematical algorithm. IVF Spain is a pioneer in Spain regarding this technique and also responsible for the first baby born using this revolutionary technology.
The most expected moment, the transfer, comes Anita will be treated by a doctor, a biologist and a nurse. This will be a quick and painless process. Afterwards, she and Simon will be given an ultrasound print-out where one (or two) embryos can be seen inside the uterus of the mum-to-be. This is a very important moment, because the couple can see that their dream has come closer. However, it is still too soon for any guarantees – they will have to follow the medication prescribed by Dr Herrera until week 12.
The tenth day after embryo transfer is crucial. That day a blood sample will be taken to measure the hormone level of beta HCG. This will be the most reliable parameter for knowing whether the transfer has culminated in a pregnancy. Even if the news is good, experts recommend remaining cautious until the end of the first trimester, when the dream will be one step closer.
Patients who come to any fertility clinic are usually going through very delicate moments in their lives, which worsen when their expectations are not met. Distress and frustration are common feelings of those who are looking for a solution having perhaps undergone several treatments in different clinics. Many patients consider us their last chance, a situation which has given us the opportunity to specialise in providing solutions to complex cases.
In order to reduce uncertainty and anxiety to the greatest extent, at IVF Spain we take the time to keep our patients close at every opportunity, resulting in medical visits that last until the entire medical process is fully explained and understood.
We believe building proper doctor-patient communication is essential, and have here an empathetic medical team who are fluent in over six different languages. Personal space and patient privacy are core values and we consider it vitally important that those who come here can communicate without fear of being interrupted or overheard, enjoying intimate and comfortable space wherever they are in the clinic.
We believe adapting to the patients' needs will increase their sense of wellbeing, helping us to improve our success rate which, incidentally, is above the average Spanish and EU average (54% -80% depending on the type of treatment). We wish Anita and Simon all the best for this important next phase of their journey.