IVF treatment availability at Clinica Tambre
IVF at Clinica Tambre - restrictions
Woman maximum age
50
Single woman
Allowed
Same sex female couples
Allowed
HIV (female)
Allowed
HIV (male)
Allowed
HCV / HBV (female)
Allowed
HCV / HBV (male)
Allowed
About Clinica Tambre
Clinica Tambre is a fertility clinic located in the heart of Spain, the capital city of Madrid. Opened in 1978 by Dr. Pedro Caballero Peregrín, the clinic was also responsible for the first sperm bank in Madrid, and only the second in Spain, when it opened in 1980. Clinica Tambre holds the honour of being the very first fertility clinic in the whole country to be awarded the ISO 9001 quality certification. With over 40 years of experience in treating patients with fertility problems, the clinic is known as one of the best in Europe and was a finalist for the European Quality Award in 2008.
The history of Clinica Tambre is even more storied, as in 2009 it became the very first clinic to have their very own immunology unit, which was designed specifically for parents who had experienced implantation failure, or abortion, due to immunological issues. In 2015 they also experienced another first, as they were the first assisted reproduction clinic to implement the Time Lapse Geri System, which is a state-of-the-art embryo incubator, which has a proven rate allowing 20% more embryos to be transferred, which helps you in more ways than one, as it both saves on cost, duration, and increases your chances of receiving the best embryos possible.
The clinic itself underwent renovations in 2018 to make it an even better clinic than it was before. Thanks to these renovations patients can feel comfortable, during their treatment, in one of 6 private rooms that have been designed with your comfort in mind. They offer free online consultations so that you can talk with your specialists before travelling, this way you can decide beforehand if this is the clinic for you. When it comes to your treatment, your treatment plan is fully personalised and catered towards your specific needs. It is clear that Clinica Tambre is a pioneer of the industry, and is looking to raise the bar even higher, with their technologies and methods, which are designed with your care and success in mind.
A major aspect of their work is their collaboration with universities all over the world, researching infertility and discovering new and more up-to-date ways of treating patients, to help ensure the best results possible. Due to their scientific research, they are the only private assisted reproduction clinic to have a Health Care Ethics Committee, which was authorised by the Community of Madrid.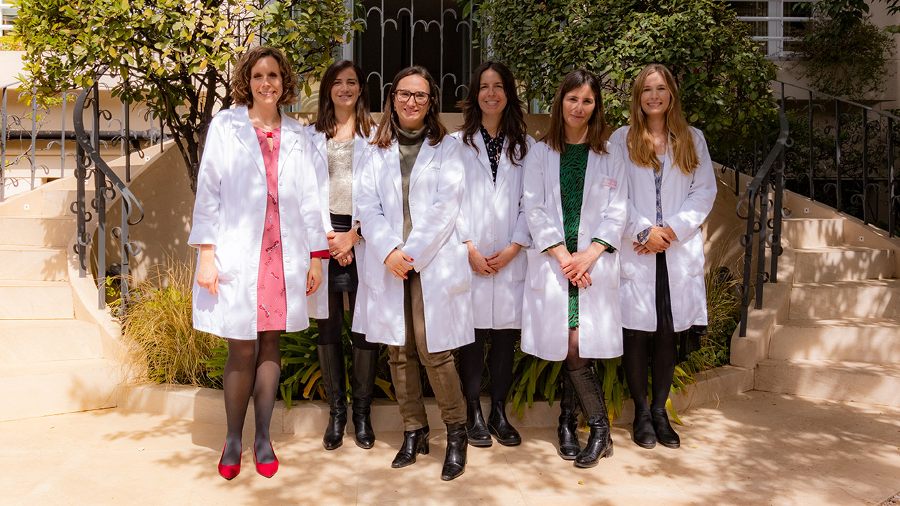 Experience and Medical Staff at Clinica Tambre
The team is led by the Medical Director, Dr. Laura García De Miguel, who graduated from the Universitat Autònoma de Barcelona with a Degree in Medicine and Surgery in 2007. Dr Miguel is a specialist in gynaecology and obstetrics and has been working in reproductive medicine since 2012, and currently oversees a large staff of 14 doctors, 8 of whom are fertility specialists, as well as 7 nurses, 7 embryologists, and other staff who are involved with patient care and various other positions.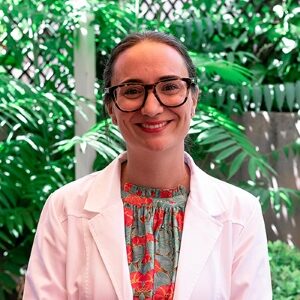 One of the things you will notice about the staff is the diverse range of languages that they speak, with the majority of the staff speaking more than one language. The languages they speak are as follows
English
Spanish
French
Italian
German
Russian
Armenian
Dutch.
This means there will be no obstacles when it comes to communication and everything will be explained to you so that you understand the entire process. When it comes to the services on offer the clinic has a variety of services that are designed to help you, and your partner if applicable, both mentally and physically. Their psychological support has been designed to help you with all aspects of infertility treatment, as they understand that coming to terms with infertility issues and the resulting feelings needs support. As was stated above, the support is not just for you, but for your partner as well, so both of you will be well taken care of.
Before coming up with a tailor-made treatment plan that is designed for your needs, they first need to get to the cause of the problems you are facing, and they do this with extensive diagnostic testing that has been designed to discover the underlying issues.
The diagnostic tests they have are:
Comet Fertility. This test is for the man and analyses their sperm by looking at the fragmentation of the DNA. What this means is that sometimes the DNA in the sperm can break down or be damaged (it is called fragmentation) resulting in sperm that is unable to result in a successful pregnancy.
Chromosperm and FISH. This is another diagnostic test for the man, which is designed to look at the sperm and determine what types of chromosomes are present in the sperm. It looks at the exact genetic makeup to see whether or not there could be any abnormalities that would result in failed conception.
KIR and HLA-C Genotyping. This test is perfect for those who have had implantation failure or had to have abortions due to various issues. It looks at the compatibility between KIR receptors and the HLA-C molecules that will be in the embryo, due to the fact that incompatibility can be a big factor in failed implantation and the need for an abortion. The HLA-C of the sperm of the partner, or donor, will also be tested, to ensure compatibility.
EMMA, ERA and ALICE. These tests are all about the endometrium, which is the tissue inside the uterus that helps prepare a woman for pregnancy each month. These tests will determine whether the endometrium is receptive to pregnancy, due to it being a key factor in whether or not implantation is successful.
myPrenatal. This is a highly advanced prenatal test that looks at the cell-free foetal DNA, to discover whether there is any chance of chromosomal abnormalities. The test is usually done during the first trimester and Clinica Tambre has made it as non-invasive as possible, thanks to the test that was developed by a world leader in DNA sequencing, Veritas Intercontinental, The Genome Company, who are recognised as pioneers in their field.
With all of this diagnostic testing at hand, they will be sure to find out the reasons you need fertility treatment, and come up with a plan to get you pregnant.
Whether you are looking to get pregnant with your partner, male or female, or on your own, Clinica Tambre will be able to offer you their services. If you are looking to get pregnant without a male partner, or your partner is unable to help you achieve a successful pregnancy, then Clinica Tambre has their very own sperm bank available for you. All of the men who donate to the sperm bank go through a process to determine if they are fit and healthy and that their sperm is high quality. When you choose or need, sperm from their sperm bank you know you will be getting only the best sperm available.
IVF Costs at Clinica Tambre
The costs for treatment will depend on the kinds of treatment you require, as they can vary greatly. The most basic treatment is IUI (intrauterine insemination) for 975 Euros. It includes first and subsequent medical consultations, monitoring during the cycle, andrology laboratory and sperm capacitation, and artificial insemination. You can also opt for AID (artificial insemination with donor sperm) at the cost of 1,470 Euros. The services included here are first and subsequent medical consultations, monitoring during the cycle, sperm bank, and artificial insemination. Genetic matching costs 1,200 Euros.
The IVF package prices are as follows:
IVF using your own eggs – 5,100 Euros,
IVF using donor eggs – 6,500 Euros.
At the time of writing both treatments above have a special offer. Using your own eggs is 4,250 Euros and with donor eggs 5,900 Euros. As prices are subject to change the offer might not be available at the time you read this.
IVF with donor eggs for 7,700 Euros – this option is the same treatment as the one for 6,500, but with two blastocyst transfers guaranteed, and treatment using a GERI incubator.
Basic IVF packages cost at Clinica Tambre
Intrauterine insemination (IUI)
€975
Artificial insemination with donor (AID)
€1,470
IVF with own eggs
€4,250
Egg donation IVF
€5,900 - €12,395
Embryo donation
from €3,995
Egg freezing
€1,995 - €4,495
Sperm donation
€4,745 - €5,595
ROPA
€4,645 - €14,480
Surrogacy
N/A
Other prices include:
IVF Treatment – 3,995 to 12,715 Euros
Vitrification – 500 Euros
Egg Donation treatment – 5,900 to 11,900 Euros
Artificial Insemination – 975 to 1,470 Euros.
Another treatment option that Clinica Tambre offers is egg freezing, for those wishing to start a family, but not quite yet. They have 4 packages available:
Tempo 1-year storage – 1,995 Euros
Tempo 5-year storage – 2,590 Euros
Tempo Plus 1 year storage (two egg retrievals) – 3,495 Euros
Tempo Plus 5 year storage (two egg retrievals) – 4,495 Euros
For frozen embryo transfer, once you decide to have a child, you will be expected to pay 1,450 Euros.
Clinica Tambre is also open to treating lesbian and transgender couples, with ROPA, which also has packages available. The prices are:
ROPA Classic Day 3 – 4,645 Euros
ROPA Day 5 Premium – 5,900 Euros
ROPA Day 5 Premium plus Genetics – 7,695 Euros
ROPA Cycle Plus (2 cycles) – 10,985 Euros
ROPA Cycle Plus plus Genetics (2 cycles) – 14,480 Euros
IVF add ons and other costs
Other IVF techniques costs at Clinica Tambre
Medical consultation (doctor)
free
Donor sperm
from €495
Sperm freezing
€120
Embryo Monitoring (e.g. Embryoscope)
€495
Blastocyst culture
€450
PGT-A / PGS genetic embryo testing
included in treatment price
Embryo freezing and storage for 1 year
€650
FET - Frozen Embryo Transfer
€1,450
IVF Success Rates at Clinica Tambre
Success rates can be one of the most important factors to look at when choosing a clinic with which to begin your infertility treatment, and Clinica Tambre has above average success rates when it comes to their treatment. They perform an average of 511 IVF cycles per year, where the patient's own eggs are used, and an average of 765 IVF cycles per year when egg donation is used.
Their success rates in 2019 were:
IVF cycle success using fresh eggs with a single cycle per embryo transfer – 70%
IVF cycle success using frozen eggs with a single cycle per embryo transfer – 64%.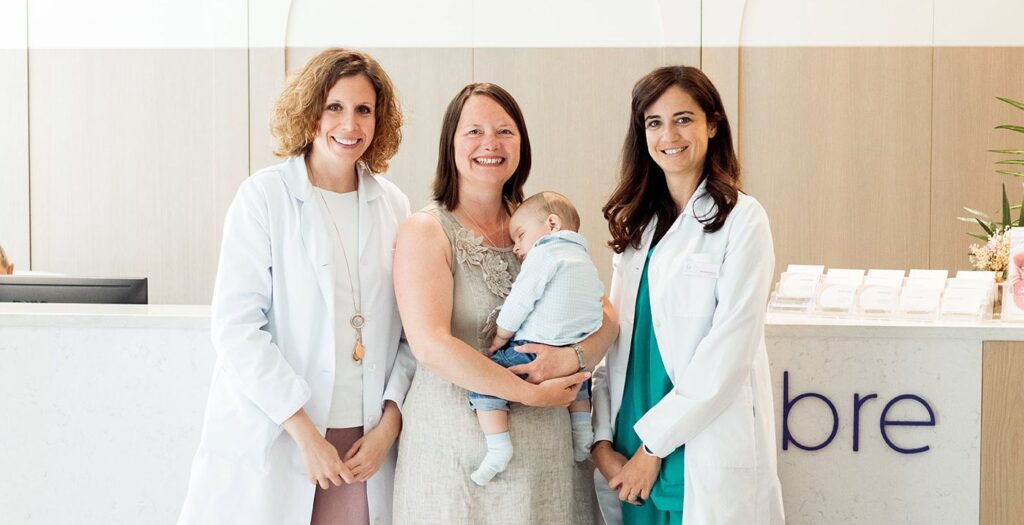 Their success rates in 2018 were:
IVF with own eggs for ages under 35 – 58.6%
IVF with own eggs for ages 35-40 – 56.7%
IVF with own eggs for ages 40 and over – 34.4% (with PGD it rises to 76.2%)
IVF using frozen embryos – 56%
IVF with donated embryos – 67.2%
ROPA treatment – 50.14%
Likely due to the pandemic throughout 2020 and 2021 the success rates for those years are not yet available, but judging by the rates we do have, you can see an increase in the success rates, and the rates are above average for clinics in Europe.
Clinica Tambre – Location
As stated above the clinic is in the capital city of Madrid, a beautiful city with lots to offer those who wish to combine their treatment with a holiday. You don't need to worry about the noise, with it being in the capital, as it is situated in a quiet and high-end street that is about 4 km from the city centre. The clinic has easy access to everything, as it is only 1.5 km from the closest hotel and 11 km from the airport. You won't have to worry about arranging transportation from the airport either, as the clinic offers a free airport pickup service. They also have a deal with the local hotels so you might be able to get a good deal on a great room. If trains are more your speed, they are only a few minutes walk from the nearest metro station, so you will be able to get anywhere in the city, as fast as you need.