Poll Finds Most Americans Want to Know About Their Baby's Genetic Risk for Treatable Childhood Disorders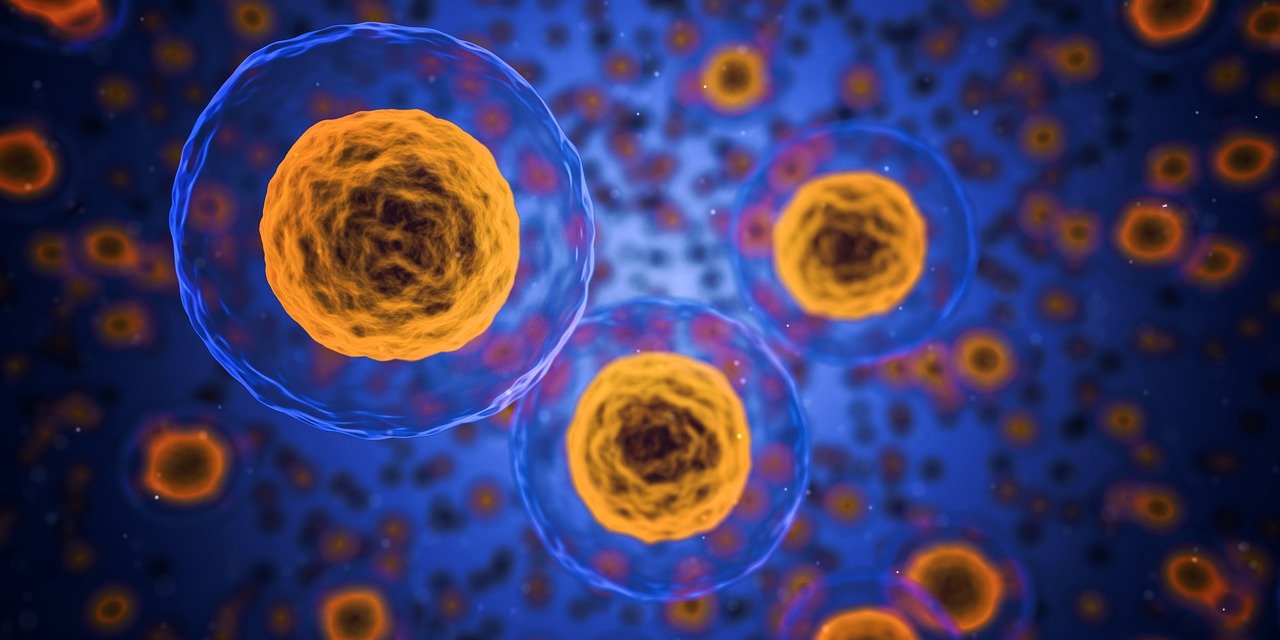 8% would want to find out their baby's genetic risk factors for treatable early onset disorders, and 92% think it's important for new parents to be able to learn about their child's risk of experiencing these conditions.
87% say they would likely request a non-invasive DNA test to supplement their state's newborn screening panel if their state test did not include testing for many treatable conditions that could affect a child in their first years of life.
Sema4, a health information company providing advanced genomic testing, today announced the results of a public opinion poll of among more than 2,000 Americans about newborn genetic screening. According to the survey, commissioned by Sema4 and conducted online by Harris Poll, 88% of Americans say that if they were new parents and could find out just after their baby is born about their child's genetic risk of getting a treatable early onset disease, they would want to know. Similarly, 92% of Americans think it is important for new parents to be able to learn about their baby's genetic risk of treatable early-onset conditions that typically manifest in a child's first 10 years.
"This poll to assess the attitudes of consumers toward genetic screening for newborns is just one component of our overall program to gain new insights into genomic health," said Eric Schadt, PhD, Founder and CEO of Sema4. "We seek to understand, in partnership with our patients and the scientific and medical communities, the benefits of obtaining supplemental genetic information at birth. To this end, we are in the process of launching a clinical study to explore the utility of supplemental newborn screening to both patients and physicians, including how individuals respond to this new type of actionable information, what actions they take as a result, and how this ultimately impacts health outcomes and healthcare utilization."
The results of the poll were announced on Rare Disease Day, an international day of awareness that shines a light on rare diseases and their impact on patients' lives. According to Global Genes and the Shire Rare Disease Index Report, more than 7,000 rare diseases have been identified, 80% of which are caused by genetic variations. These diseases collectively affect 30 million Americans, half of whom are children. Today, it takes most rare disease patients an average of 8 years to obtain an accurate diagnosis.
While most rare diseases still have no FDA-approved treatment, some genetic diseases have known effective treatments, especially when administered early. These can be as simple as a change in diet or vitamin therapy, as is the case in pyridoxine-dependent epilepsy, which is treatable with a form of vitamin B6. Such a lifesaving and simple intervention for this rare form of epilepsy was dramatically illustrated in a recent case at Rady Children's Hospital in San Diego.
In the United States, newborns are typically screened at the hospital for 34 health conditions on the Recommended Uniform Screening Panel (RUSP), but the conditions screened vary by state and represent only a fraction of the genetic diseases that can manifest in a child's first decade of life. Pyridoxine-dependent epilepsy, for example, is not currently on any state panel.
Parents Would Like More Information Than Most State Newborn Panels Provide
According to the  survey, 87% of Americans say that if the newborn screening test in their state did not cover many treatable conditions that could affect a child in his or her first years of life, and a supplemental non-invasive DNA test was available to screen for such conditions, they would be likely to request this supplemental test.
"In my practice, I find that parents generally want as much information as possible related to the health of their babies, and access to genomic data now opens up a whole new era," said Dr. Joanne Stone, Director of Maternal Fetal Medicine for the Mount Sinai Health System, and Professor of Obstetrics, Gynecology and Reproductive Science at the Icahn School of Medicine at Mount Sinai. "When accompanied by appropriate genetic counseling, high-quality DNA testing can provide valuable, actionable insights and help guide decision making as part of the parental journey, from pre-conception carrier screening to expanded screening for newborns. In general, we are finding that interest is growing among parents in taking more control of the health of their family."
Sema4, which commissioned this poll, was founded on the idea that more information, deeper analysis, and increased engagement will improve the diagnosis, treatment, and prevention of disease. As part of its clinical laboratory services, the company offers optional DNA tests for parents and prospective parents who are interested in gaining more insight into their own genetic carrier status as well as their newborn's genetic risk factors. For example, Sema4 Natalis screens for more than five times the number of genetic diseases on a standard state-mandated test, as well as the potential for adverse reactions to medications commonly prescribed during childhood. Testing takes places in a rigorously controlled, CLIA-certified laboratory and is overseen by qualified physicians.
Rare disease advocate Kim Tuminello, Co-Founder, Association of Creatine Disorders, commented: "The idea of every family having screening information about Guanidinoacetate Methyltransferase Deficiency following birth, as opposed to the average 8-year odyssey that most families currently endure, is a concept that is now possible through the Sema4 Natalis newborn screening test. We're excited to share news with all of our member families about the availability of Sema4 Natalis."
Reproductive health experts Dr. Joanne Stone, Director of Maternal Fetal Medicine at The Mount Sinai Hospital and Dr. Alan Copperman, Chief Medical Officer of Sema4 and Medical Director of Reproductive Medicine Associates, will host a Facebook LIVE discussion about newborn screening and the new Natalis test on March 7th from 1-1:45pm EST at www.facebook.com/sema4.
Survey Methodology
This survey was conducted online within the United States by Harris Poll on behalf of Sema4 from February 22-26, 2018, among 2,037 U.S. adults ages 18 and older. This online survey is not based on a probability sample and therefore no estimate of theoretical sampling error can be calculated. For complete survey methodology, including weighting variables, please contact glenn.farrell@sema4.com.
About Sema4
Sema4 is a health information company founded on the idea that more data, deeper analysis, and increased engagement will improve the diagnosis, treatment, and prevention of disease. A Mount Sinai Health System venture based in Stamford, Conn., Sema4 is enabling physicians and consumers to more seamlessly engage the digital universe of health data, from genome test results and clinical records to wearable sensor metrics and more. The company currently offers advanced genome-based diagnostics for reproductive health and oncology and is building predictive models of complex disease. Sema4 believes that patients should be treated as partners, and that data should be shared for the benefit of all.
For more information, please visit sema4.com
NEWS: Get access to adult photos of the Cryos sperm donors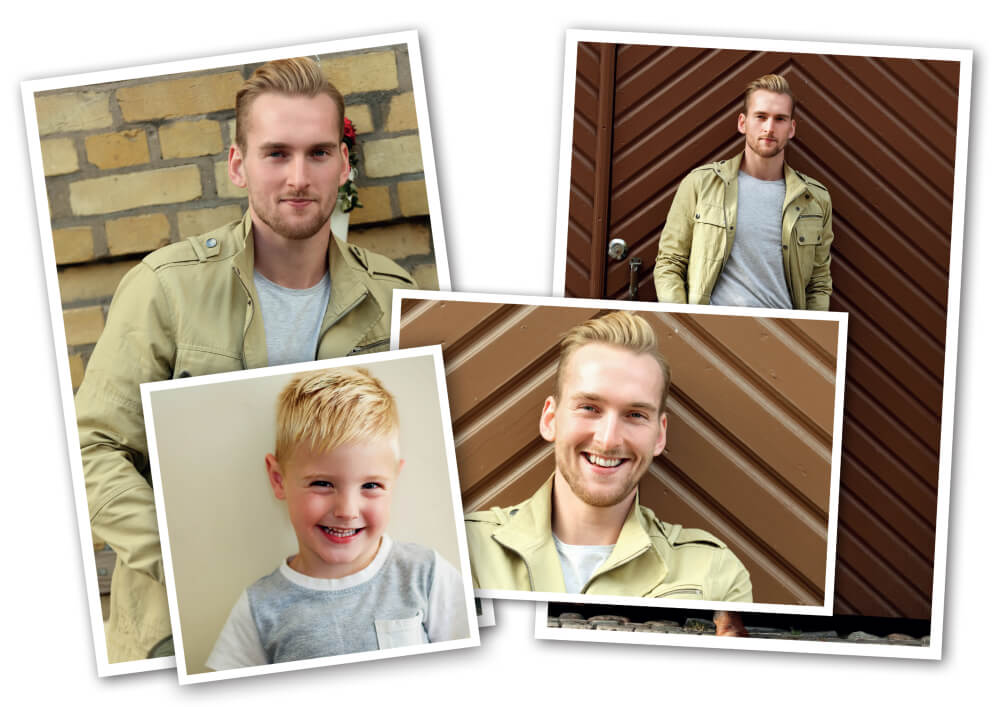 Viewing adult photos of Cryos sperm donors is now a reality. Visit dk.cryosinternational.com today and get access to the new feature.
At Cryos it is now possible to access adult photos of sperm donors on our website, thus adding another dimension to your search for the perfect donor.
The unique chance to see both childhood and adult photos of your sperm donor, provides you with a more comprehensive idea of who your sperm donor is and moreover of the features of your future child. We hope that this extra dimension will upgrade your experience making your decision of a sperm donor easier.
The 5-6 adult photos are taken by a professional photographer and are a part of the donors extended profile where you also have access to childhood photos, an audio recording of the donor's voice, a handwritten message, an emotional intelligence profile, and finally our staff impressions of the donor, amongst other exclusive features.
The adult photos require special access on our website. Visit our website and find out more and get access to this new feature now.
Please note that the person in the photos is a model and not a Cryos donor.
Fertility And Sex: Why Her Orgasm Matters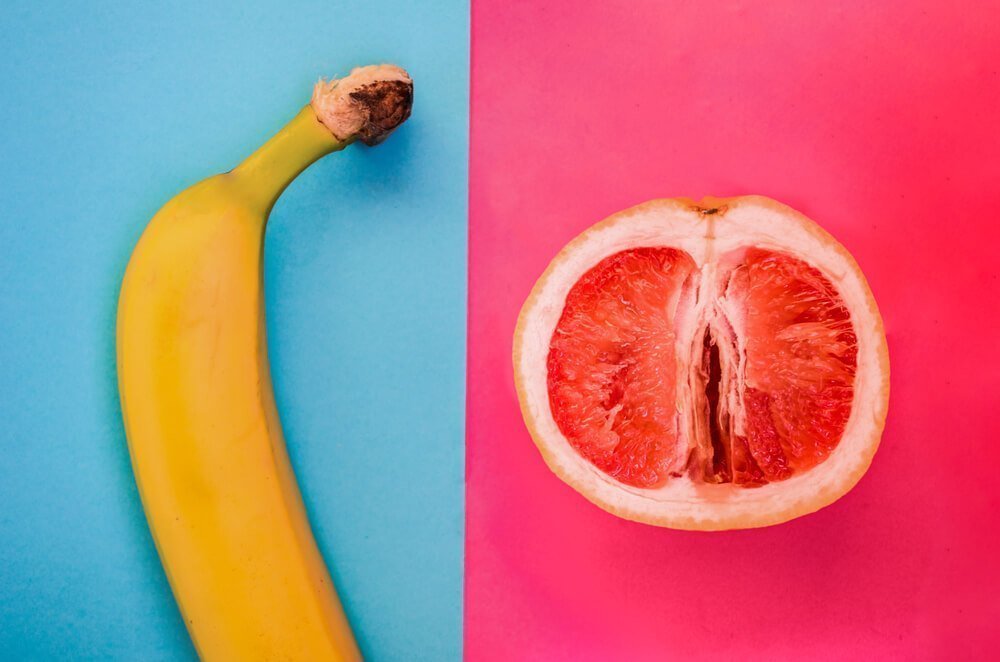 For many couples, trying to conceive can make sex feel less fun and more pressured. Instead of being an intimate and enjoyable experience, baby-making sex can start to seem like a finely choreographed routine. Often, the female orgasm is one of the first things to go, but the maleorgasm is not the only orgasm that matters when it comes to fertility.
Before I dive into discussing the potential benefits of the female orgasm for fertility, it's important to note that reaching climax is not technically essential for conception. If you never, or rarely, achieve orgasm, don't worry, you can still get pregnant! Around 1 in 10 women don't experience orgasm, ever. What's more, the exact nature of the female orgasm remains somewhat elusive. Some experience orgasm through clitoral stimulation, some through vaginal intercourse, some through both, and others through something else entirely, or not at all.
Even without reaching orgasm, sexual arousal is itself beneficial to fertility. Like an orgasm, arousal is, first and foremost, a good indication that sex is enjoyable. Sexual arousal and climax causes significant changes in your levels of neurotransmitters including noradrenaline, oxytocin, prolactin, dopamine, and serotonin. These 'reward' neurohormones help you bond to a sexual partner and make it more likely that you'll have sex more often, thereby increasing your chances of conception.
Second, orgasm and arousal have a range of physiological effects that might aid conception, which I'll discuss in a moment. And, third, sexual arousal and orgasms for everyone can help sperm-producing partners avoid feeling like they're being used just for their sperm. In fact, some studies show that male partners who engage in cunnilingus prior to vaginal intercourse have greater sexual arousal and produce more semen!
HOW ORGASMS ENHANCE FERTILITY
The female orgasm can help relieve stress, and promote healthy circulation and balance in the body. Stress is a key cause of diminished libido and may also reduce the chances of conception by raising levels of the stress hormone cortisol. Conversely, good sex can help raise levels of oxytocin and the other neurohormones mentioned above. These help you to relax and bond to your partner.
Published in 1967, the author even went as far as suggesting that the increase in these hormones after orgasm help support conception by temporarily incapacitating you. Put simply, this 'poleax' effect means you'll feel so relaxed that you'll stay lying down, which may increase your chance of conceiving. Whether staying supine does make conception more likely is still under debate, but I'm all for promoting relaxation, so if this theory provides added motivation, go for it!
CERVICAL TENTING
There is some suggestion that orgasm affects the shape and function of the cervix. These effects, which may include cervical 'tenting could enhance the likelihood of conception by promoting the movement of sperm into the uterus and beyond. If you are curious as to what your cervix looks like during different stages of your cycle, check out these photos.
THE 'UP-SUCK' THEORY
One of the main ways in which female orgasm has been linked to fertility is something called the 'upsuck' theory (or, sometimes, the 'insuck' theory). This theory proposes that the female orgasm causes uterine and vaginal contractions that actively draw semen up into the uterus and towards the fallopian tubes, thereby increasing the chances of an egg being fertilized.
Scientific evidence to support this theory is rather inconsistent, but there's certainly no harm in trying! One proposed underlying mechanism of this theory is oxytocin-mediated uterine peristalsis, i.e. the same mechanism that causes uterine contractions during labour could be partially responsible for increasing the likelihood of conception. Indeed, some research has found higher pregnancy rates in women shown to experience this 'insuck' phenomenon.
SPERM RETENTION AND FERTILITY
More recently, one small study found that orgasm may increase sperm retention. This study involved women using a syringe to insert a sperm simulant (lube) prior to external stimulation to orgasm. As such, the study's findings may be especially applicable to anyone undergoing artificial insemination (IUI).
The take-away: Chances are that if you orgasm 1 minute before or up to 45 minutes after insemination (whether artificial or otherwise), you will probably retain more sperm, which may increase your chance of conceiving.
IN CONCLUSION
To sum up, the female orgasm might enhance fertility in a variety of ways, but it isn't essential to conception.
The take home message is that orgasm and sexual arousal itself have many benefits to fertility, partner relationships and stress relief. Don't worry though, if you have a low libido, conception can still happen even in the absence of arousal and orgasm!
What Is Polycystic Ovary Syndrome (PCOS)?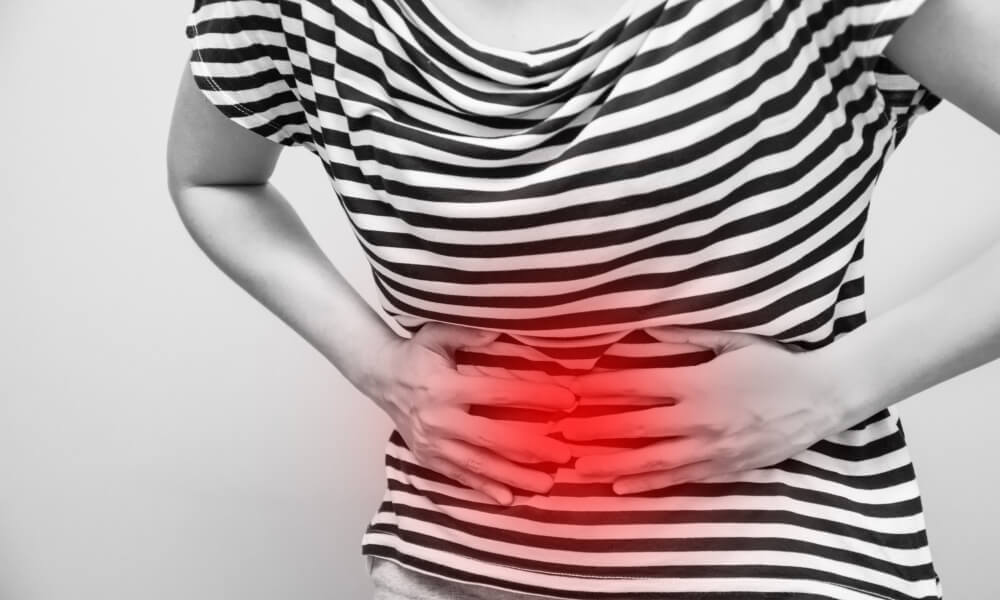 Polycystic Ovary Syndrome or PCOS is a hormonal imbalance that affects 5 to 10 percent of women of reproductive age across the world, and results in irregular or absent periods, acne, excess body hair and weight gain. It is also a major cause of infertility and yet is frequently misdiagnosed and often missed completely.
PCOS gets its name because under an ultrasound scan, the ovaries can look like a bunch of grapes, each one covered in what look like multiple cysts. In fact, these aren't cysts at all, but are small, undeveloped follicles.
Symptoms
Not every woman with PCOS will get the same symptoms, but common signs to look out for include:
Few or no periods
Excess hair on the face or breasts or inside of the legs or around the nipples
Acne
Oily skin
Scalp hair thinning or loss (male pattern baldness)
Skin tags (known as acrochordons)
Skin discolouration (known as acanthosis nigricans) where the skin looks 'dirty' on the arms, around the neck and under the breasts
Mood swings
Depression
Lack of sex drive
Weight gain especially around the middle of the body
Difficulty in losing weight
Cravings and binges
Irregular or no ovulation
Difficulty in becoming pregnant
Recurrent miscarriages
PCOS creates a vicious cycle of hormone imbalances, which has huge knock-on effects throughout the rest of your body. With PCOS, the problem often starts with the ovaries, which are unable to produce the hormones they should, and in the correct proportions. But linked to this is the very common problem of insulin resistance. Women with PCOS very often have difficulties with blood sugar levels which can cause weight gain and the excess insulin can stimulate your ovaries to produce yet more testosterone. Half of all women with PCOS do not have any problems with their weight, yet they can still have higher insulin levels than normal.
How is Polycystic Ovary Syndrome diagnosed?
The most widely accepted criteria for the diagnosis of PCOS says that you should have two out of these three problems:
Infrequent or no ovulation
Signs (either physical appearance – hirsutism or acne – or blood tests) of high levels of male hormones
Polycystic ovaries as seen on an ultrasound scan
The Seven Nutritional Steps to beat Polycystic Ovary Syndrome
Good nutrition is the foundation of your health and you should never underestimate how powerful it can be. It is the fuel that provides you with the energy to live your life and it gives your body the nutrients it needs to produce your hormones in the correct balance. The better the supply of those nutrients, the more healthily your body will function.
The fundamental aim of my nutritional approach to PCOS is to target a number of areas simultaneously so that you get the maximum effect in the minimum amount of time.  
Here's how:
Switch to unrefined carbohydrates (eaten with protein) and never go more than 3 hours without food to keep your blood sugar levels balanced
Eat oily fish and foods rich in Omega 3s to help your body to become more sensitive to insulin so it can overcome insulin resistance
Cut out all dairy products for 3 months to bring levels of male hormones under control
Eat more vegetables and pulses to which helps control male hormones
Cut right back on or cut out alcohol for 12 weeks to allow your liver function to improve
Cut down on caffeine to give your adrenal glands a rest
Cut down on saturated fats and eliminate trans fats to help control the potentially damaging inflammatory processes PCOS causes in the body
Best Supplements for PCOS
The use of certain vitamins and minerals can be extremely useful in helping to correct Polycystic Ovary Syndrome, along with a good diet.
Chromium
Chromium helps to encourage the formation of glucose tolerance factor (GTF), which is required to make insulin more efficient. A deficiency of chromium can lead to insulin resistance.  It also helps to control cravings and reduces hunger. Can help to reduce insulin resistance associated with PCOS
B vitamins
The B vitamins are very important in helping to control the symptoms of PCOS. Vitamin B2 helps to burn fat, sugar and protein into energy. B3 is a component of GTF which is released every time blood sugar rises, and vitamin B3 helps to keep the levels in balance. Vitamin B5 has been shown to help with weight loss and B6 is also important for maintaining hormone balance and, together with B2 and B3, is necessary for normal thyroid function.
Zinc
Zinc helps with PCOS as it plays a crucial role in the production of your reproductive hormones and also regulates your blood sugar.
Magnesium
Magnesium is an important mineral for dealing with PCOS because there is a strong link between magnesium levels and insulin resistance – the higher your magnesium levels the more sensitive you are likely to be to insulin.
Co-Enzyme Q10
Co-Q10 is a substance that your body produces in nearly every cell.  It helps to balance your blood sugar and lowering both glucose and insulin.
Alpha lipoic acid
This powerful antioxidant helps to regulate your blood sugar levels because it releases energy by burning glucose and it also helps to make you more insulin sensitive. It also has an effect on weight loss because if the glucose is being used for energy, your body releases less insulin and you then store less fat.   
Omega 3 fatty acids
Omega 3 fatty acids taken in supplement form have been found to reduce testosterone levels in women with Polycystic Ovary Syndrome.
Amino Acids
Certain amino acids can be very helpful for PCOS as they can improve your insulin sensitivity and also can have an effect on weight loss.
N-Acetyl cysteine
In women with PCOS this amino acid helps reduce insulin levels and makes your body more sensitive to insulin. Study using NAC in women who were clomiphene resistant and had ovarian drilling.  After ovarian drilling, the women given NAC compared to a placebo showed a significantly higher increase in both ovulation and pregnancy rates and lower incidence of miscarriage.
Arginine
Arginine can be helpful in reversing insulin resistance. In one study, a combination of both arginine and N-acetyl cysteine were given to women with Polycystic Ovary Syndrome.  The two amino acids help to improve blood sugar and insulin control and also increased the number of menstrual cycles and ovulation with one women becoming pregnant on the second month.
Carnitine
Carnitine helps your body break down fat to release energy and can help improve insulin sensitivity.
Tyrosine
Tyrosine is helpful for women with PCOS who are overweight as it helps to suppress the appetite and burn off fat.
Glutamine
This amino acid is useful for helping with sugar cravings as it can be converted to sugar for energy and so takes away the need to eat something sweet.  It also helps to build and maintain muscle which is important for fat burning.
Branched Chain Amino Acids (BCAAs)
BCAAs include three amino acids leucine, isoleucine and valine. They are important in PCOS because they help to balance blood sugar and having good levels of these BCAAs can have a beneficial effect on your body weight
Inositol
A study used inositol (2,000mg) in combination with NAC (600mg), a significant increase in ovulation rates.
Having a good diet, regular exercise, controlling stress and taking key nutrients will help in getting your hormones back in balance and reducing the negative symptoms associated with PCOS.
More information can be found on www.naturalhealthpractice.com