IVF treatment availability at IVF Turkey
IVF at IVF Turkey - restrictions
Woman maximum age
54
Single woman
Not allowed
Same sex female couples
Not allowed
HIV (female)
Not allowed
HIV (male)
Allowed
HCV / HBV (female)
Allowed
HCV / HBV (male)
Allowed
About IVF Turkey
IVF Turkey has been working to help those with infertility problems for a long time, since 1989 they have gathered the best IVF specialists in Turkey to work towards one goal, helping bring more children into the world. One of the main treatment techniques performed in IVF is ICSI, which stands for Intracytoplasmic Sperm Injection, a procedure that involves sperm being injected directly into the egg, for easier fertilisation. IVF Turkey was the first clinic in the country to use this technique and has been utilising this advanced technique ever since.
When you first see the building that the clinic is located in you will notice how modern and sleek the design is, with a slightly curved exterior that helps the building stand out from the rest. Once inside you will be greeted by soft colours such as light brown, grey, cream, and some yellows. Soft colours such as these are helpful in providing you with a feeling of calm and help you feel at home, allowing you to undergo your treatment without feeling stress. The patient rooms are comfortable and roomy and will allow you to relax in peace whilst waiting for your treatment, or recovering from it. There is also a cafe in the building should you ever feel the need for a drink or a snack.
Once you choose IVF Turkey as your clinic of choice you will have a meeting with the doctor after having provided the necessary tests and medical history. There they will go over your infertility issues and come up with a plan that will have the best chance of success, based on your personal circumstances and reason for your infertility, be it from the male side, female side, or both. Once the doctor has decided on your treatment you will go through the long or short protocol, depending on which has been chosen, the long protocol takes around four to six weeks, with the short protocol taking around two weeks.
IVF Turkey has many treatments available and the treatment you undergo will depend on your circumstances. Some of these treatments are artificial insemination and IVF with own eggs. Artificial insemination is often performed when infertility is on the male side, where the sperm has trouble getting to the uterus to fertilise the egg. These are the two main treatment options available with IVF Turkey, the clinic also offers procedures and add-ons like endometrial scratch, assisted hatching, Embryoscope, Ovarian Tissue Freezing (OTC), ERA test, ovarian PRP treatment (Platelet Rich Plasma), co-culture or in vitro activation. 
for more options and treatments you should consult with your doctor at the clinic who will be able to answer all of your questions.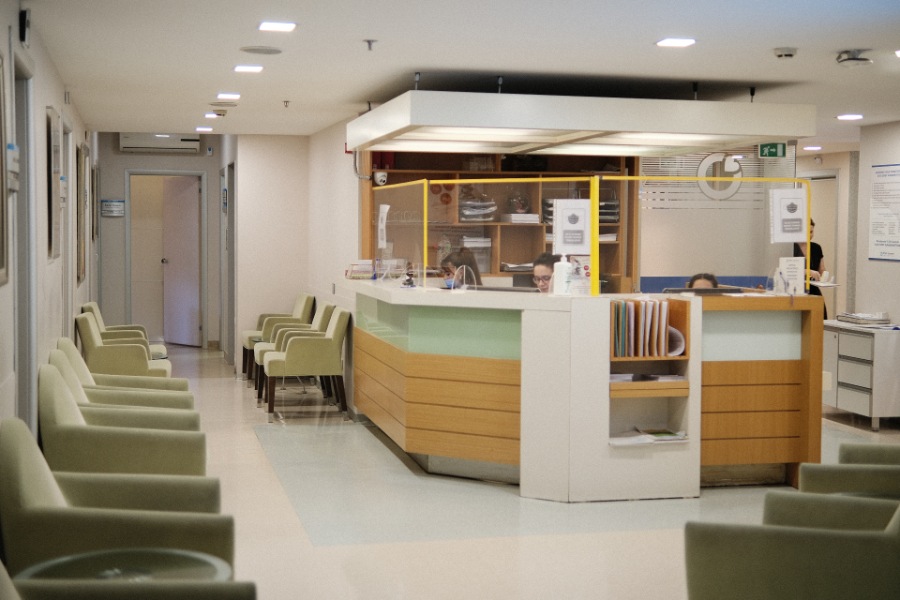 IVF Turkey experience and medical staff
The medical director of IVF Turkey is Prof. Dr. Teksen Çamlibel, who is also the president of the Jinemed Health Group. He is a highly accomplished doctor who has a wealth of experience, which includes an Obstetrics and Gynecology internship at Johns Hopkins Hospital in Baltimore, Maryland, which is considered one of the best hospitals in the entire United States. On top of this, he also did his Obstetrics and Gynecology residency at the Medical College of Toledo in Ohio, followed by a fellowship at the Albany Medical College in Albany, New York.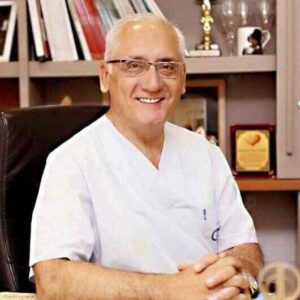 It was thanks to this experience that he became the first doctor to bring IVF technology to Istanbul, as well as opening clinics in Kosovo, Sarajevo and Erbil, and in 2003 he began working with his son Ugur Camlibel to put together IVF Turkey. As well as these accomplishments he has been published many times in medical journals, showing that his expertise is valued by doctors all around the world.
The clinic has 10 doctors and 7 embryologists, all of whom have a great amount of experience in working with would-be parents to fulfil their dreams of parenthood, with some having worked in infertility treatment for over 20 years. Thanks to this wealth of experience and education you can be sure you are in safe hands with doctors who speak both Turkish and English. The clinic also has patient coordinators working for them, who are there to be liaisons to you and to help you with whatever you need during your treatment, due to this they speak multiple languages so there should be no issues with communication. The languages they speak include Turkish, English, Russian, German, French, Arabic and Romanian.
IVF Costs at IVF Turkey
There is no one set cost when it comes to infertility treatment as different people require different methods of treatment, as well as requiring different options during their treatment. Due to this, the prices below are the general price for treatments, the overall cost of your treatment can differ but this will all be discussed with you by your doctor when you have your consultation and they decide what treatments you require. The cost for the initial consultation with your doctor at IVF Turkey is 200 Euros.
The cost for IUI (Intrauterine Insemination) is 1,500 Euros and is a procedure performed by placing your partner's sperm inside your uterus. The standard cost for IVF treatment is 3,500 Euros.
Basic IVF packages cost at IVF Turkey
Intrauterine insemination (IUI)
€1,500
Artificial insemination with donor (AID)
N/A
IVF with own eggs
€3,500
Egg donation IVF
N/A
Embryo donation
N/A
Egg freezing
€3,500
Sperm donation
N/A
ROPA
N/A
Surrogacy
N/A
IVF add-ons and other costs
If you wish to have your embryos undergo a PGT-A/PGS test then you will need to pay between 2,000 Euros and 3,000 Euros. This test is performed in order to check the embryos prior to implantation and ensure that there are no genetic abnormalities or defects within the embryos that will have a negative impact on the growth and development of your child. If you wish to have this test performed then it is best to let your doctor know as early as possible, as it must be performed prior to implantation of the embryos.
If you are undergoing treatment and you have some embryos left over then you can pay for the vitrification and storage of these remaining embryos for one year, of which the cost will be 500 Euros. You can also choose to freeze sperm for further use in the future, which will also cost 500 Euros. Should the time come that you wish to use the embryos so that you can have another child, or try again, then the cost of FET (Frozen Embryo Transfer) will be 1,500 Euros.
Other IVF techniques costs at IVF Turkey
Medical consultation (doctor)
€200
Donor sperm
N/A
Sperm freezing
€500
Embryo Monitoring (e.g. Embryoscope)
N/A
Blastocyst culture
included in the program if necessary
PGT-A / PGS genetic embryo testing
€2,000-3,000
Embryo freezing and storage for 1 year
€500
FET - Frozen Embryo Transfer
€1,500
IVF Success Rates at IVF Turkey
The following success rates for IVF Turkey are from the year 2021 and are based on achieving a clinical pregnancy, which is where the foetus can be seen or heard. They are also based on the clinic performing an average of 1,500 IVF cycles per year using patient's own eggs. The success rate is:
IVF using a patient's own eggs – 55%.
The success rate shown above is the overall success rate and doesn't factor into account the ages of the patients, so when we break this down into age groups we see the success rates as follows:
Women under 35 – 59%
Women aged 35 – 40 – 41%
Women over 40 – 21%.
When compared with the rest of Europe the success rates the clinic has are above average, which shows that you can trust IVF Turkey with your treatment.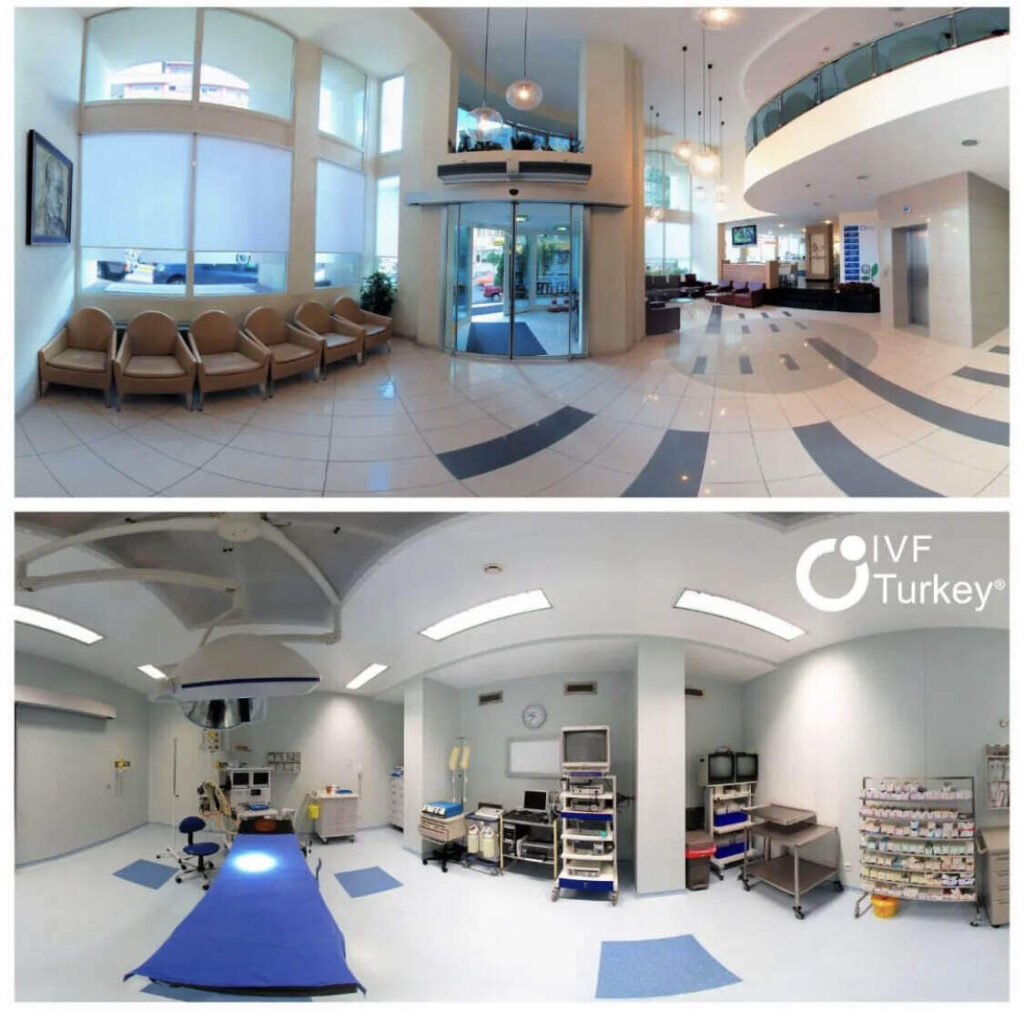 IVF Turkey Location
IVF Turkey is located in the city of Istanbul, which is the largest city in all of Turkey that sits in both Europe and Asia. Due to Istanbul being a major city, it has a large airport that sees many flights from many different countries, so arranging a flight to the city should be no problem for you. The airport is roughly 45 minutes away from the clinic by car so you will either need to rent a vehicle or get a taxi to take you to the clinic or your hotel. Speaking of hotels, the clinic is relatively close to a fair share of hotels in the city, so travelling between your hotel and the clinic won't take much time at all if you choose one nearby.
If you want to have your infertility treatment in a city that has great historical significance and beauty then Istanbul is the perfect city, it has lots to see and lots to do. Some of the places you can visit include:
The Hagia Sophia. This cathedral was built in the sixth century, making it over 1,400 years old, and is seen as the greatest architectural achievement in the Byzantine Empire. You can even buy tickets so that you can have a tour of the inside, and it is one of many mosques to see in Istanbul.
The Grand Bazaar. This is a colourful shopping centre that is sure to show you things you didn't even know that you could buy, as it has over 4,000 different stores. It is also a place of historical significance as it is over 600 years old.
The Galata Tower. For the best view in Istanbul, this tower should be your number one destination, as you can climb to the top and see the entire city.
Food Galore. With lots of different and interesting foods to try in Istanbul, you will surely have a feast for the ages. You can even undergo food tours which will take you around different places to enable you to sample many dishes including Turkish favourites Turkish delight and baklava.
With many things to see, many places to go, and lots of food to try, Istanbul is a wonderful destination to visit and is sure to give you the time of your life, so combining your infertility treatment with a vacation is a must.