The Lister Fertility Clinic is widely recognised as one of the leading fertility treatment centres in the UK. The clinic was established in 1988 and, since opening, has maintained its reputation of being one of the most successful IVF treatment clinics in the UK.
The Lister Fertility Clinic prides itself on being able to assist couples whose fertility treatments have been unsuccessful elsewhere. We operate on a flexible referral criteria in order to help couples with more complex fertility problems, and provide the most advanced care and expertise.
What is egg sharing?
Egg sharing is a unique service at The Lister Fertility Clinic that allows women who need fertility treatment to receive IVF whilst helping another couple who need donor eggs.
Egg sharers receive free standard IVF treatment and donate half of their eggs from the cycle to an anonymous woman.
Why choose The Lister Fertility Clinic?
The Lister Fertility Clinic has been offering egg sharing since 1997 and has one of the largest egg sharing programmes in the UK.
The clinic has a constant demand for egg sharers from a broad range of ethnic backgrounds, and usually those eligible for egg sharing can commence treatment in 4-6 weeks.
During an initial visit to the clinic, the recipient will see a doctor, counsellor and receive all the pertinent investigations on the same day.
What Lister Fertility Clinic is offering
The Lister Fertility Clinic is happy to fund one couple wishing to undertake egg sharing, and to spend up to a year working with the clinic, as the recipients of this programme. The year-long journey will be documented with the assistance of Fertility Road magazine. The funding does not include travel expenses and loss of income.
The clinic has agreed to cover the cost of treatment, which includes one free cycle of IVF treatment, subject to suitability.
We are looking for participants between the ages of 18-35, and who have:
• An acceptable AMH hormone level and antral follicle count
• Have a Body Mass Index (BMI) of less than 30
• Do not have any genetic or transmissible diseases
• Do not have personal or family history of inheritable diseases.
• No history of recurrent miscarriages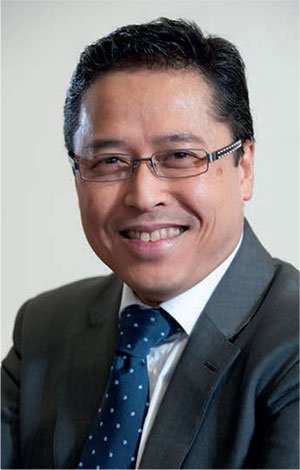 This particular endeavour with the egg sharing team would exclude immune testing and treatment. Fertility Road magazine is willing to investigate its own funding of any other additional tests and procedures required – judged on a case-by-case basis.
Dr Yau Thum, M.D is the Lead Clinician of the egg donation unit at The Lister Fertility Clinic.
Dr Thum is a fertility and reproductive immunology specialist, leading the fertility journey for the chosen couple.
If you wish to apply to be the couple selected to work with The Lister Fertility Clinic in 2015, please enter your details below, detailing why you would like to be chosen and outlining where you are on your fertility journey at present. We welcome applicants of all ages, from all backgrounds and at any point along the fertility journey – names and supporting information will be passed to Lister for selection.