The egg donation programme of Women's Health Dexeus began in 1988, when the first pregnancy in Spain with this technique was achieved. Elisabet Clua, who is in charge of the oocyte and embryo donation programme at Women's Health Dexeus, answers questions on the latest opinions and procedures.
According to your experience, what is the main concern that patients express about donors?
What the patient expects is that the donor is a healthy young woman so that the child will also be healthy. There is also a concern about the possible transmission of an infectious disease.
How do you screen donors in Women's Health Dexeus?
We have one of the most exhaustive screenings in Europe. We first perform a personal interview and a psychological test. Then we request an electrocardiogram to detect cardiac anomalies along with a general blood test and serologies to screen for infectious diseases such as HIV and hepatitis.
A clinician performs a gynaecological examination and a personal interview where the donor is asked about personal and familiar medical history, sexual habits, intake of drugs and any other information of interest.
The ovarian reserve of the donor is assessed with ultrasound and hormone analysis. With an adequate follicular response we can expect to obtain a suffi cient number of oocytes that will result in a high take-home baby rate.
Genetic screening is performed by a geneticist and includes a detailed questionnaire, a karyotype and a unique genetic test that allows us to identify the presence of gene mutations for up to 200 diseases, including cystic fibrosis, spinal muscular atrophy, thalassemia, neonatal diabetes and fragile X syndrome.
How is the matching donor/recipient done?
In Women's Health Dexeus we work with all phenotypes – physical characteristics such as eye and skin colour, hair colour and texture, height and corporal mass index are used for the matching. Gamete donation is anonymous in Spain but the patient can receive information about age, blood type and Rh factor group.
Does this accurate matching guarantee the physical resemblance to the couple?
Our centre is committed to finding the best match for every couple. Phenotypic characteristics of the donor cannot guarantee the physical resemblance but we always try to allocate the donor with the most similar characteristics for every specific couple. We are aware that patients who opt for an egg donation treatment must go through a genetic mourning that must be respected. Deciding on an egg donation treatment is a very important issue for a couple and our extremely careful choice of donors makes the patients feel they are in good hands.
Elisabet Clua profile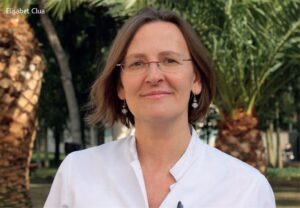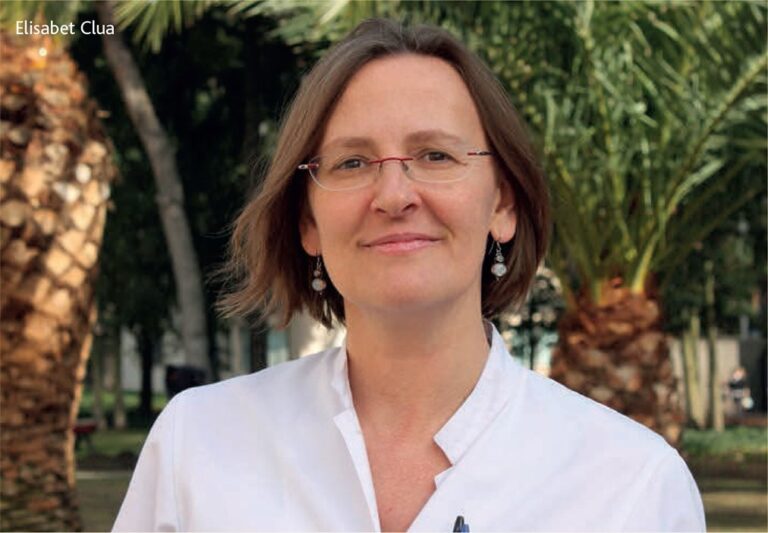 Elisabet Clua obtained her degree in Biology at the Universidad de Barcelona in 1991.
She has been working at the Reproductive Medicine Service at Institut Universitari Dexeus since 1995, as IVF patient monitoring co-ordinator from 1995 to 2004 and, since then, in charge of the oocyte and embryo donation programme.
She is a member of the European Society of Human Reproduction and Embryology, the Association for the Study of the Reproductive Biology and the Spanish Society of Fertility. Her main interests are related to oocyte and embryo donation, multiple pregnancy and ethics, and psychological aspects of donation and cross-border reproductive care.
To find out more, visit en.dexeus.com