Emily Hartridge, TV presenter on Channel 4 programme "Oh Shit I'm 30!", personal trainer, Instagrammer and well-known Youtuber for show "10 Reasons Why", which attracts more than three million viewers a month, was tragically killed last Friday. She was the first person to be fatally injured in Britain when her electric scooter collided with a lorry near her home in South London.
Emily had recently celebrated her 35th birthday and vlogged about the electric scooter, which was a birthday present from her 27-year old boyfriend Jacob Hazell (Jake) to help her commute to work. Her death was announced last Saturday by her family on Instagram to her 44,000 followers, saying: View this post on Instagram
Emily was a vibrant, engaging and fun-loving woman who put her heart and soul into her work. She was open and honest about her struggles in life with anxiety, dating and her fight to preserve her fertility. In doing so, many people, particularly women in their 20's, 30's and 40's identified with her.
Just two days before her accident, Emily announced on her Instagram account that she planned to freeze embryos with her boyfriend Jake and start a family with him, saying 'I am currently injecting myself twice a day in the hopes of freezing some embryos with @jacob_hazell but my 2nd scan didn't go well and 1 follicle is growing too quickly so it's all a bit TBC right now. I will find out more today so can everyone keeps their fingers crossed for me that things have changed.'
Emily had been fighting a personal fertility battle for the last three years, saying previously in a media interview "After spending eight years being let down, ghosted and lied to by hopeless men on dating apps, I refused to miss my chance at motherhood". So aged 32, she took the decision to try and preserve her fertility by freezing her eggs.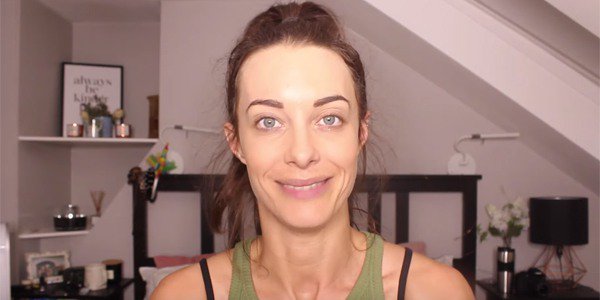 Emily shared her egg-freezing journey in a 4-part vlog series called The Egg Diaries to help educate and support other women, who like her, knew nothing about egg-freezing before starting the process. In making the Egg Diaries, Emily sought to raise awareness about the challenges of egg freezing saying, 'I didn't realise how incredibly difficult the egg freezing process was'.
She spoke candidly about the cost of egg-freezing and how her family had to help her out financially to afford the 3 cycles of treatment she was advised to undergo as a result of her low ovarian reserve. Her three-cycle package cost £15,000.
She discussed the twice-daily injections of hormones and calmly and bravely filmed herself self-injecting saying, 'Looking at the syringe, I took a deep breath. About to inject myself with hormones to stimulate my ovaries so I could freeze my eggs for fertility treatment, I felt proud that I was taking my future into my own hands'.
She explained the multiple scans required over a 2-week period to check the development of her egg follicles and discussed the results of her scans and tests. She also gave an accurate account of the side-effects of the medication and procedure, including a bloated stomach, tiredness and fatigue, the emotional ups and down, high-stress levels and even the stomach cramps and feeling faint after egg retrieval. Overall, she described the process as being 'all you can think about for the two-week period'.
She was compellingly honest about her thoughts, approach and reaction to her egg-freezing journey. She admitted she hadn't prepared herself for getting the results of her fertility tests, being a blood test to check her AMH levels (an indicator of ovarian reserve) and an internal scan of her ovaries, follicles and egg count. In response to the scan she said 'It was very sad looking at an ultrasound of your womb and there is no baby. That was unexpected for me. I didn't think I'd actually feel like that.'
She described how as a 'fairly young, fit, healthy' woman with 'periods every month' she thought her fertility would 'be pretty good'. She went on to explain "Naively I thought I would be absolutely fine and everything would be normal. In conclusion I don't have good fertility and that took me quite a long time to process and understand because ever since I was younger about 10 or whenever I've always been very maternal out of all my sisters and I've always wanted to play with babies and hold them and it's just who I am I've always loved kids. So that was hard, really hard actually and I still think I'm actually processing it". She added, 'Honestly I don't know how I got here, it's crazy. Life you just cannot plan it'.
Emily was endearingly open about how she met her boyfriend Jake, saying 'Two weeks before I was due to freeze my eggs in November 2018 I met Jake, 27, a fellow PT. We hit it off and I told him about getting my eggs frozen. Thankfully, he was very open-minded about it.' She went on to say 'However, I'd already started injecting myself with hormones, which didn't give us the easiest start to our relationship'.
She was also very honest about collecting just three eggs during her first cycle of treatment in November 2018 as a result of her low egg count and how this motivated her to undergo a second egg-freezing cycle in February this year. As her relationship with Jake deepened, so did her thoughts and plans for the future. She poignantly and publicly announced on Instagram just two days before her untimely death last week, her hopes of creating embryos with Jake during her current cycle of fertility treatment and her dreams of building a much-wanted family with him in the future.
Emily's untimely death part way through fertility treatment is heart-breaking for her family, friends and loved ones. She leaves behind her precious frozen eggs and an unfulfilled biological legacy that will need careful consideration by her family and boyfriend Jake. She should have completed legal consent forms at her fertility clinic specifying her wishes for the storage and use of her eggs during her lifetime and posthumously. Even if she has not specified her wishes for their use after her death in writing and signed the relevant HFEA consent forms, it might still be possible for them to be used in posthumous fertility treatment. This follows a ground-breaking legal ruling last year from the Court of Protection which sanctioned the posthumous use of sperm following a man's fatal injury whilst in the early stages of fertility treatment. I am proud to have played an integral part in securing this first-of-its-kind legal ruling which now acknowledges that individual fertility is very precious and that it should be protected and preserved like any other asset in appropriate circumstances.
Emily's fertility battle is part of a growing fertility problem in the UK. She represents a generation of women who for a variety of reasons have yet to start a family into their 30's and 40's and seek to preserve their fertility despite the confines of their biological clock. So much so that last month on 6 June 2019, Baroness Ruth Deech QC introduced a Private Members' Bill into the House of Lords which proposes to extend the current 10-year storage limit for frozen eggs (and sperm) in the UK to additionally allow women and men to store their frozen eggs and sperm for longer if they have not completed their family. Presently, there is an arbitrary 10-year limit for storing frozen eggs and sperm in the UK, except in cases that qualify for extended storage where a registered medic has provided a written opinion that the egg or sperm provider, or the person to be treated, is prematurely infertile or is likely to become prematurely infertile (e.g. through cancer treatment).
This Bill reflects improvements in science and medicine in recent years that better enables eggs to be frozen, thawed and then used in fertility treatment. It also reflects the reality that women and men are leaving it until later in life before starting a family. However, whilst it has brought about some positive debate in Parliament, it only addresses storage periods for eggs and sperm and not embryos. Arguably, this debate should encompass frozen embryos too.
Emily's story also palpably demonstrates the continued and growing demand for fertility treatment in the UK. The latest figures released by the Human Fertilisation and Embryology Authority show that in 2017, 54,760 patients underwent 75,425 cycles of fertility treatment at UK licensed clinics. The average female age at first birth is now 30 and rising and we are not sufficiently replacing our population. The average age of IVF patients in the UK is currently 35.5 years. Many people, like Emily, struggle to afford the costs of private fertility treatment and there are ongoing concerns about the inequality of the NHS IVF Postcode Lottery. Furthermore, advances in science, genomics, technology and changes in people's expectations and choices over the last two decades continue to outstrip law and policy in the UK.
As such, intelligent root and branch law and policy reform is required. A new Minister for Fertility, supported by a Ministry for Fertility, Genomic Science, Technology and Innovation would help develop a new fertility policy and political strategy that includes fertility preservation and maximisation, fertility treatment, pregnancy and birth as well as individual fertility legacy in the UK. This will require joined up thinking with healthcare, social welfare, education, science, technology and economic policy. It will also require better awareness and understanding about genomic science and medicine, digital capabilities and the importance and value of individual fertility.
Emily's fertility battle resonates with many women in the UK today. Her story shows how quickly and unexpectedly life and family building plans can change and be lost. This makes it all the more important for urgent law reform to tackle the UK's growing fertility problem.
By Louisa Ghevaert, Founder of specialist fertility and family law firm Louisa Ghevaert Associates, www.louisaghevaertassociates.co.uk, the UK's preeminent expert in fertility and family law for modern families.