Meet The Fertility Apps:
Whether you're looking for support with natural birth control, or you are trying to get pregnant, there are several fertility apps on the market that can help.
We've put together the seven of the Best Fertility Apps to help you on your journey.
Clue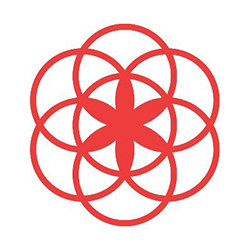 Clue works as an ovulation app and a fertility tracker. The application can predict menstruation and support women to assess their fertile symptoms. Clue provides over thirty different categories to monitor. Women's bodies have many different fertile signs, and the app can help users to access this education. Women can use Clue to monitor birth control or help couples who are trying for a baby.
Using Clue women can track their periods and ovulation to understand how their body works.
Clue is the number 1 doctor recommended period tracker.
Thanks to Clue, your period and menstrual health tracking are all in one place. The Clue app predicts your period, PMS, and fertility, and helps you find unique patterns in your menstrual cycle.
Price: Free
Natural Cycles
Natural Cycles is marketed as a 'hormone-free contraceptive app', studies have indicated that the app is '93% effective under typical use.' Users can check ovulation using basal body temperature. The app predicts ovulation and provides plenty of useful information about the user's fertile phase. Couples can decide when they need to use protection, based on the data from the app. The Natural Cycles app has been cleared by the FDA and is backed up by plenty of scientific research. Using natural cycles, users can access many different features, including:
Access daily cycle updates
Info about the fertile phase
When to expect a PMS and periods
Science about the menstrual cycle
Kindara supports women to understand their reproductive health and menstrual cycle. The application helps women to monitor their fertility, using education, charts, and science. Kindara can be used as an ovulation tracking device, or to support natural birth control.
Kindara lets women know which days they are fertile, helping couples to know which days that they will need to use protection. For couples who are trying to conceive, the fertile days are an indication of the best days to have intercourse. Fertility data can also be useful information to provide to healthcare providers. Data like this can help healthcare professionals to monitor signs of infertility. Using fertility charts women can track their fertile signs, including periods, cervical position, basal body temperature, and more.
Glow Fertility
Glow Fertility is one of the most well-known ovulation apps, it's easy to use, plus it's free. The app can be used for women who want a natural birth control option, or couples who are trying to conceive. The Glow fertility app offers plenty of different features, including community support, partner support, and personalized health data. Glow has claimed that, 'couples who use our ovulation tracker (for conception support), are 40% more likely to become pregnant.'
Further features of Glow include: 
Integrate with other apps like Google Fit or MyFitnessPal.
Women's health support in different categories.
Backed by leading fertility health centers.
Whether you're trying to conceive or looking for birth control, Glow is a great solution.
Fertility Friend 
Fertility Friend is a fertility tracking app, it creates an ovulation calendar and a fertility chart. FF offers both a fertility analysis and tips about how to increase the chances of pregnancy. Using the FF app women can track cervical fluid and basal body temp. The app will send notifications, about the best days to conceive. Here users will find plenty of tips, education, and tools. Users who become pregnant can then download the 'Pregnancy Tracker' app, for further features.
Ovia 
Ovia can help women in several ways, whether it's period tracking or support to conceive. Ovia uses algorithms based on the latest fertility research, to provide exact ovulation data, and accurately predict the fertile window.
Other features to take advantage of include:
Monitor cervical position, fluid, BBT, medications, and more.
Get tips and cycle info, directly accessible on your timeline.
Support for menstrual cycles, whether irregular or regular.
Thousands of expert articles, including info on reproductive health.
Personalized fertility info and tips, depending on your goals.
OvuSense
Ovusense is an advanced fertility tracker, it's clinically proven to be 99% accurate. The app can predict ovulation in real-time, a day in advance. The fertility app is clinically proven in 'over 6,000 cycles of use.' The Ovusense app monitors a women's core temperature, assessing her progesterone levels, and providing highly accurate data.
For couples who are struggling to get pregnant, the best thing to do is to get a fertility assessment. After a primary appointment to discuss your medical history, a fertility assessment involves a process of fertility testing. Once you've had the right tests, your fertility clinic can draw you up a fertility plan, to help you get the results you desire.