Fertility monitors can be reassuring and empowering – putting you in control of your fertility. But with so many to choose from at very different prices, the choice can appear bewildering. Which is right for you?
Fertility Road gives you our Fertility Monitor Review on all the main contenders.
Early Days (0-6 months)
If you have been trying for a baby for a short time, and have regular cycles you're best advised not to spend too much money now and let nature take its course. Concentrate on understanding your fertility cycle by keeping a diary and observing fertility clues (changes in your body). You might find fertility 'Apps' a useful low cost option. If you are over 35, or have irregular cycles, you may not want to leave things to nature. Try ovulation tests such as ClearBlue, or First Response (£10-15). They're simple to use and can estimate ovulation dates. If you have not managed to conceive after 4 cycles using these tests, we suggest moving up to the next level.
Beginning to get worried (6-12 months)
If you've been trying for 6 months, you have a 50% chance of being diagnosed as infertile after a year. So it makes sense to start taking a closer look at what help is available. If you have not yet tried LH tests, you could try using them for a couple of months. Many couples will want to start monitoring things in greater details as this may help the diagnosis of a problem preventing conception In that case, Fertility Road would recommend the Clear Blue Fertility Monitor or DuoFertility Monitor. The ClearBlue monitor is a standalone monitor whereas the DuoFertility comes with expert support.
Infertility confirmed (12 months onwards)
In your second year, you should visit your GP to get a few tests and try to identify the cause of the delay in getting pregnant. During this year, you may not get fertility treatment if no major problems are found. The ClearBlue Fertility monitor and the DuoFertility monitor would be an investment worth making at this stage. More details about each of the monitors: Fertility monitors fall into four main categories:
1 Ovulation Tests
Ovulation Tests such as Clearblue and First Response rely on measuring the surge in luteinising hormone (LH) that occurs just prior to ovulation. Plus points include a clarity and simplicity. A simple yes/no answer for identifying your two most fertile days is given by dipping the test stick in urine and waiting a few minutes for the answer. On the negative side they can be somewhat messy to use and their accuracy may be questionable if you have been trying for a baby for over 6 months. If you are one of 20% of women with hormone irregularities, then they cannot be expected to work. Finally, they do not confirm ovulation. So even if you get a positive response, you do not know if or when you ovulated.
Further up the price scale, the Clearblue Fertility Monitor work in a similar manner as the single use tests, however the monitor will learn about your cycle and prompt you on the best day to test. As this monitor relies on reading hormones in urine, it suffers from the same failings as ovulation test strips. Importantly, it doesn't confirm that ovulation occurs.
• Clearblue Fertility Monitor £90-100
2 Monitoring Basal Body Temperature (BBT)
Many GPs recommend that couples try to establish their fertile days by monitoring the rise in body temperature as ovulation approaches. Options range from simple thermometers costing under £20 through to a range of computerised temperature monitors such as Cyclotest and Babycomp costing up to £400. As changes in temperature can be minute, a digital thermometer which can read up to 0.01 degree may give more accurate information than relying on the human eye. If temperatures are taken at the same time every day on waking, then an accurate record of your fertility cycle and indication of ovulation can be charted. However, it can be difficult taking temperatures at the same time every day – ideally around 6-7am. Any movement on waking will contribute to a rising body temperature – as will any illness or disrupted sleep. Some fertility monitors such as Cyclotest allow you to add in additional clues such as cervical mucus and LH surges to possibly enhance the results.
• Cyclotest (£170) or BabyComp (£400)
3 Saliva-based tests
Prior to ovulation, a woman's saliva seen close up may begin to form a distinct fern-like pattern indicative of the fertile days. However, most clinicians doubt the accuracy of using saliva analysis to identify fertile days. The level of clinical evidence to support the efficacy of this technique is far from convincing. Simple microscopes allow you to look for ferning. Digital monitors such as OvaCue monitor electrolytes in saliva.
• Babystart Saliva Microscope £20 or OvaCue Monitor £200
4 Automated ovulation detection + support
DuoFertility starting at £149 for the monthly plan is expensive and you may wish to try cheaper options during your first year of trying for a baby. But you may feel DuoFertility justifies the expense. Firstly, DuoFertility is fully automated – all you have to do is wear a lightweight sensor under your arm while you sleep. DuoFertility gives a week's notice of peak fertility and confirms when ovulation has occurred. You also enjoy individual support from fertility consultants. New clinical evidence has clearly shown that, for infertile (but not sterile) couples DuoFertility can be more effective than a cycle of IVF when used for 12 months.
• DuoFertility (from £149)
Our Fertility Monitor Review Conclusion
On balance, we believe that ClearBlue and First Response ovulation tests are the first choice early on due to their simplicity and relatively low cost. From six months onwards the accuracy of these tests has to be questioned. After 6 months of trying DuoFertility offers the most in-depth support. The combination of simplicity in use, expert support, compelling clinical evidence and a 'get pregnant or your money back guarantee' add up to an impressive package.

Fertility App Natural Cycles Has Been Told To Stop Claiming It Is A 'Highly Accurate' Contraceptive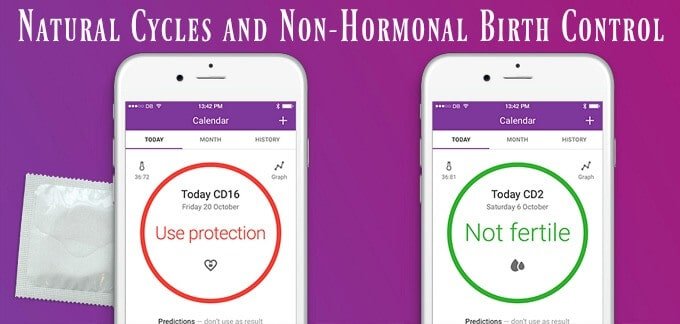 The app claims to show you when you can have sex *without* getting pregnant but there's controversy over its effectiveness.
Natural Cycles, the fertility app, will no longer be allowed to claim it is a "highly accurate" and "clinically tested alternative to birth control" by the Advertising Standards Authority (ASA).
The ASA has banned a Facebook ad which made the claims on the grounds they were "misleading" and has told Natural Cycles not to repeat them.
The ASA received three complaints about the ad, which was shown in July 2017 and read: "Natural Cycles is a highly accurate, certified, contraceptive app that adapts to every woman's unique menstrual cycle. Sign up to get to know your body and prevent pregnancies naturally."
It also claimed the app was a "clinically tested alternative to birth control methods".
Natural Cycles said the claims were based on clinical studies. It said when a person used the app exactly as instructed it had 99% effectiveness. But the ASA pointed out that the app requires users to input accurate information including hormone levels – which could lead to errors – and said that taking into account "imperfect" use of the app brought it to around 91.7% effectiveness in preventing pregnancy.
While some feel it has revolutionised contraception by freeing women from needing to take hormonal contraception, there have been widely-reported concerns over the accuracy of the app. In Stockholm, 37 women reportedly fell pregnant while using it.
"We told Natural Cycles not to state or imply that the app was a highly accurate method of contraception and to take care not to exaggerate the efficacy of the app in preventing pregnancies," the ASA said.
The Family Planning Association also expressed concerns about the app. A spokeswoman said: "The use of the word 'certified' suggests that there is independent evidence supporting these claims, whereas in fact the only evidence is from the company itself. It has amassed a vast database, which is very interesting, but that is not the same as verified independent evidence.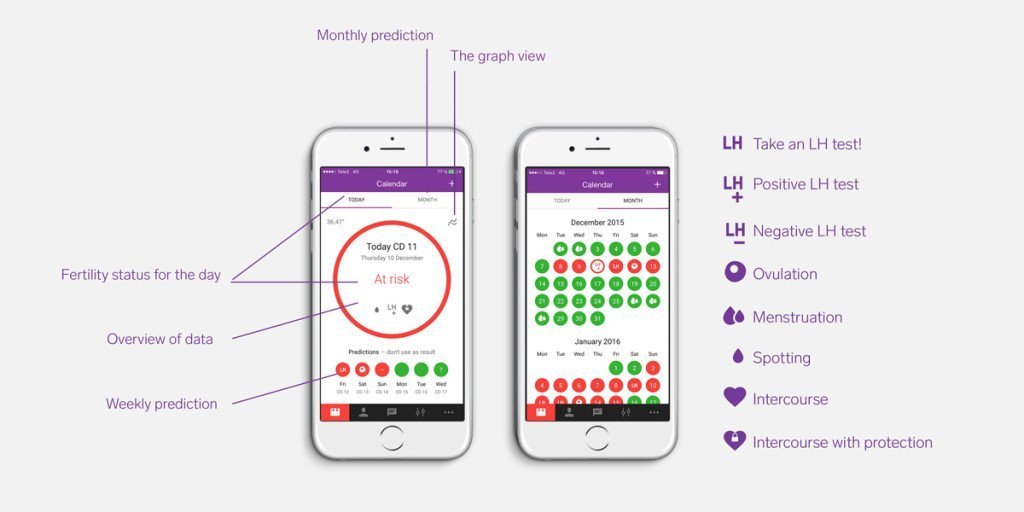 Bekki Burbidge, Deputy Chief Executive at FPA added that while apps are incredibly popular, they're also "fairly unregulated" and it can be hard "to sort the good, evidence and research-based apps from the bad".
She said: "Fertility apps can be particularly helpful for planning a pregnancy, but we're still cautious about using them to prevent a pregnancy without initial support from a trained fertility awareness teacher. A teacher can support you while you learn to track your cycle and can help you understand the things that can make fertility awareness less effective. Things like travel, alcohol, stress or just not having enough sleep, can all affect temperature readings for apps like Natural Cycles.
More information on the Natural Cycles website www.naturalcycles.com
Top 15 Fertility Products for 2015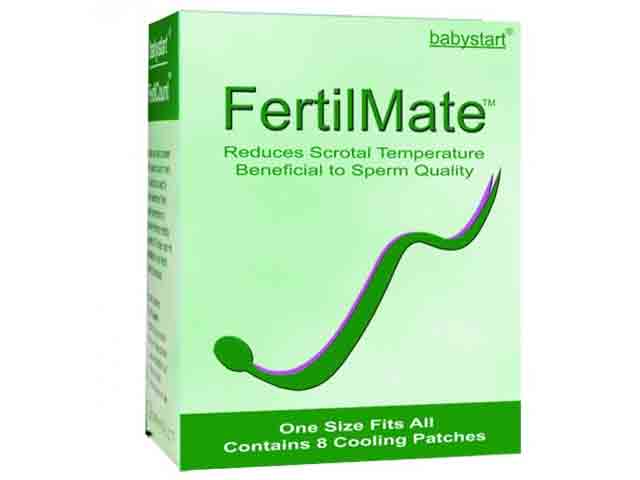 BRAINWAVE MUSIC POWER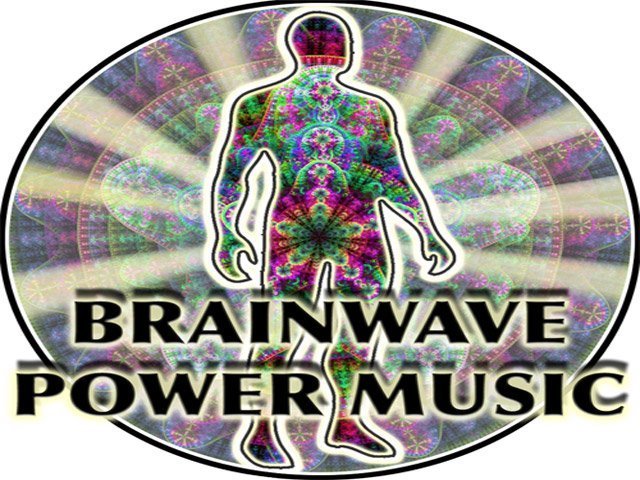 Here at Fertility Road we are advocates of anything that can reduce stress. Meditation in all its variant forms is a great tool for de-stressing and focusing your mind, in a positive way, on your goal of creating a new life.
You can enhance that process with Isochronic Meditation Music, produced by Brainwave Power Music and available for streaming and downloading. Their track, 'Enhance Fertility with Isochronic Meditation Music', is a melodic combination of beats and tones based on sound frequencies associated with the ovaries, and the 'Earth's pulsation' of 7.83 Hertz, considered by some to constitute the Earth's heartbeat.
BPM recommend daily listening – with no headphones required, this music can be used as an audio accompaniment to sleeping, relaxing, or even baby-making!
If you want to find out more about the sound therapy and healing properties of isochronic and binaural beats, you can also visit their blog – just Google 'brainwave power music blog.'
WINK BY KINDARA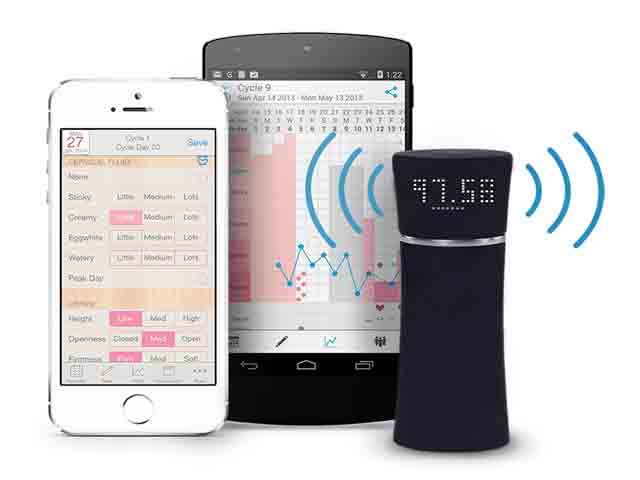 Ah, the wonderful world of apps. These days, there really is an app for everything and this crack husband-and-wife team – "devoted to giving women the knowledge" – have created one to help women get pregnant.
Wink, by Kindara, harks back to the age- old Fertility Awareness Method which looks at BBT (basal body temperature) and cervical fluid to gauge fertility.
BBT tells you when progesterone has kicked in – and the viscosity of cervical fluid informs when your oestrogen level is rising. In other words, when ovulation is about to rear its head.
Great for smartphone obsessives and tech-heads, who will also be pleased to hear that this app is top-rated.
THE FERTILITY CODE
Live your life by this baby-making bible and increase your chances of creating a new life. This step-by-step guide, written by bestselling author and acupuncture specialist Dermot O'Connor – who has years of doling out fertility advice to hopeful couples – will take you by the hand and hopefully lead you down the path to pregnancy.
Detoxification is key, but O'Connor also places emphasis on the psychological aspect of baby creation, where making sure you're in the best possible head space is invaluable.
ANDROFERTI
Giving the issue of male fertility some attention is this dietary supplement. It's available to buy over the counter and is packed full of sperm-upping selenium and zinc – favoured for its antioxidant properties – as well as providing a balanced formula of other vitamins and minerals.
All he needs to do is dissolve the sachet contents in water, squash or juice, drink a glass every day for six months and watch as his little swimmers grow forth and conquer.
SELF FERTILITY MASSAGE
Give your own body some well-earned TLC and make that twinkle in your eye become more than just a twinkle with this comprehensive DVD. And what's cheaper than doing it yourself?
Not only does this DVD take the form of a step- by-step guide, it also has informative segments on reproductive anatomy and reflexology. Perfect for anyone with an irrational fear of massage parlours or tight purse strings.
DUOFERTILITY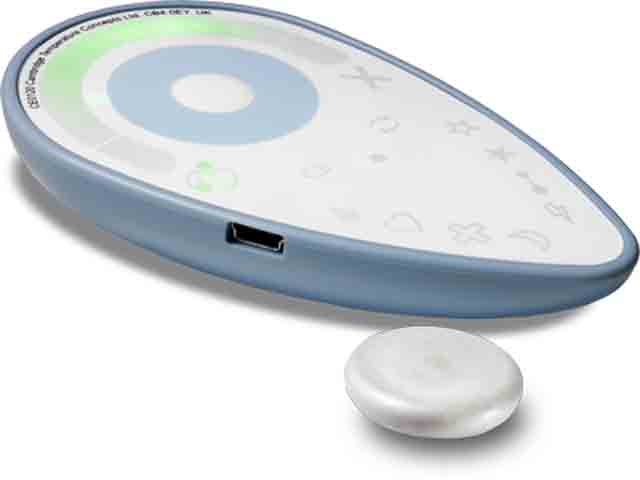 Wearable tech is all the rage and this self-styled 'fertility sat nav' from DuoFertility really plugs into that trend. Rather than fumbling around with temperatures and urine tests to work out when you're most fertile, this clever little gadget – a tiny sensor worn on the skin accompanied by a wireless handheld reader – can give you all the info you need. It lights up when you're good to go, and even gives you six full days advance warning.
There's also an added human element too – expert advice and feedback after every cycle, a 24/7 support line plus a confidential medical report you can share with your doctor.
VAGINAL STEAM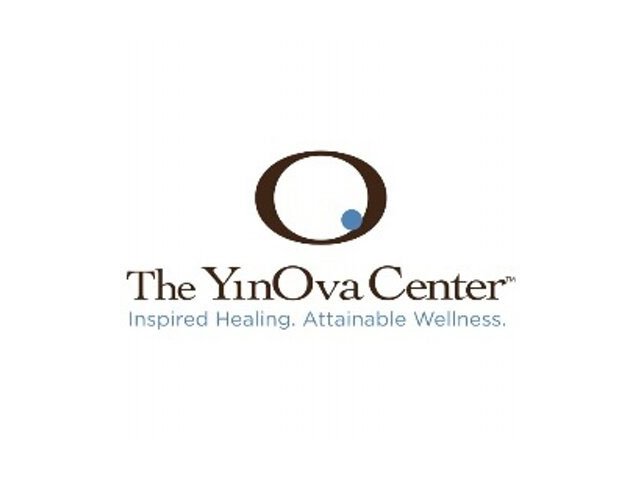 Live snail facials, Godiva Chocolate Body Wraps, fish pedicures; there's a whole world of weird and wonderful spa treatments out there but one in particular got our attention. The vaginal steam – commonly practised in both Central America and Korea – before you start imagining all sorts of scenarios, works a little like steaming your face, only this time you're naked and your whole body's wrapped up in a towel as you sit on top of a bowl of herb and essential oil-infused water.
Either DIY at home, or enjoy two rounds
of 15-minute steams followed by a gentle abdominal massage at the Yinova Center in New York City, this new technology is perfect for treating your nether regions to a whole lotta love.
SPERMCHECK
Although male infertility is the cause of 50% of infertility problems, 80% of men in infertile couples will not receive a fertility evaluation. If you're having trouble getting pregnant but are not quite sure if his sperm are the reason, then this home test – the only one of its kind – can hopefully give you some answers.
SpermCheck is a quick, easy, painless process – with results in less time than it takes to drink a cup of tea – and it's a lot cheaper (and less embarrassing) than going to a clinic.
SASMAR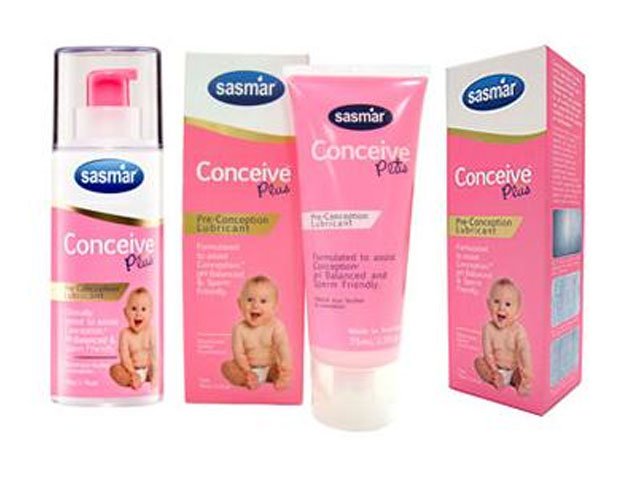 Let a little lube into your life and put the fun back into baby making (because nobody ever said getting pregnant was meant to be all hard work and no play). Sasmar Conceive Plus lubricant will make sure you have a smooth ride but can also up your chances of conceiving, by maintaining sperm viability and motility so that they are given a serious head-start in reaching that finish line.
OVUSENSE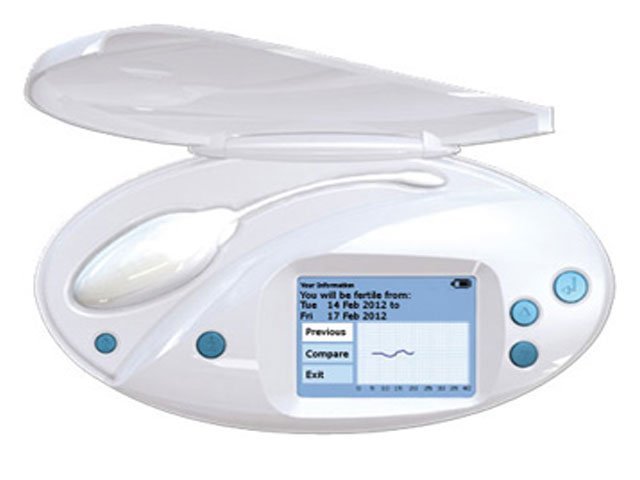 OvuSense is an accurate way to stay in control of your fertility and it won't break the bank. Aimed particularly at women who suffer from PCOS, this real-time fertility monitor can predict the onset of ovulation, and it's 99% accurate, because when it comes to conceiving, timing and planning are key. Its USP? It can also tell you when you're not going to ovulate.
There are two components to OvuSense – the reader, and a sensor which handily resembles a tampon. This works by downloading your own personal data to the reader. All that's left for you to do is consult your personalised fertility chart before heading upstairs and jumping underneath the sheets…
YTESTRESS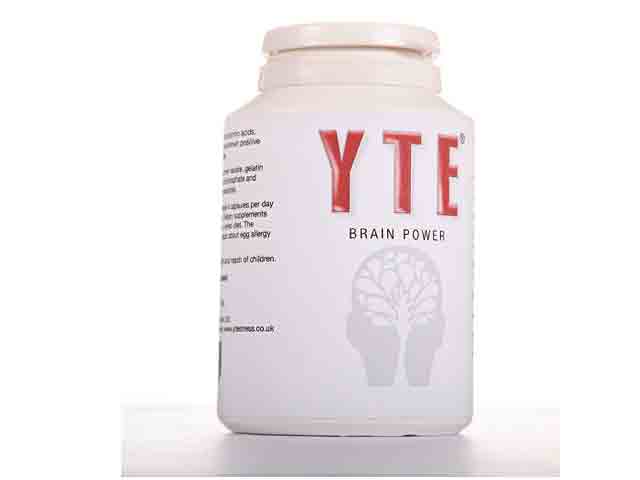 Stress is a modern epidemic – according to Bupa, over six million of the UK's population suffered at the hands of it in 2013. The effect of stress on both our physical and mental health is manifold and it can certainly get in the way of your baby-making pursuits, delaying ovulation or, worse, putting a stop to it completely.
The science bit explains that stress hormones (cortisol) prevent the LH rise that occurs prior to ovulation. You can turn to yoga, massage, even tea for chill-out time; but this pill – made from fertilised hen eggs that have been incubated for exactly nine days – is an even simpler way to suppress stress.
THE STORK HOME CONCEPTION KIT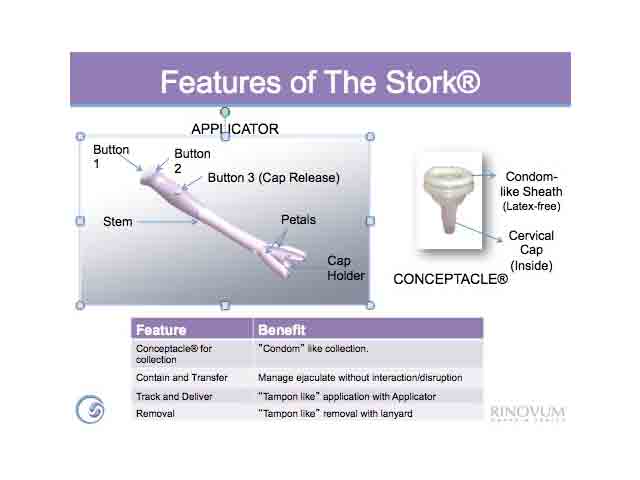 Far removed from the little white pregnancy lie told to children, this kit is in fact very real and very adult. The Stork can help counteract issues of low sperm count, sperm motility issues, unfavourable vaginal environment and ovulation timing, using the method of cervical cap insemination.
The uninitiated should not be alarmed by this – it's simply a halfway point between good old-fashioned intercourse and in- clinic treatments, using a condom-like sheath to collect sperm and a tampon-like applicator to deliver to the cervix. Hey presto! So you need not be put off by strange looking gadgets…
SPIRULINA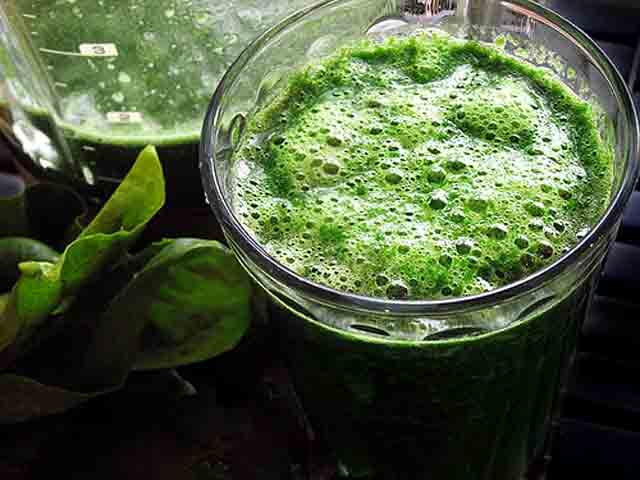 Spirulina is one of those 'superfoods' that possess special magical powers of nutrition. This one is a form of blue-green algae that springs from warm freshwater regions, and sits at the top table of complete protein sources. It can tighten up your immune system, help control high blood pressure and do what we're most concerned with here – boost fertility. Knock it back in tablet or capsule form, or use the powder to mix in with a smoothie.
FERTILITEA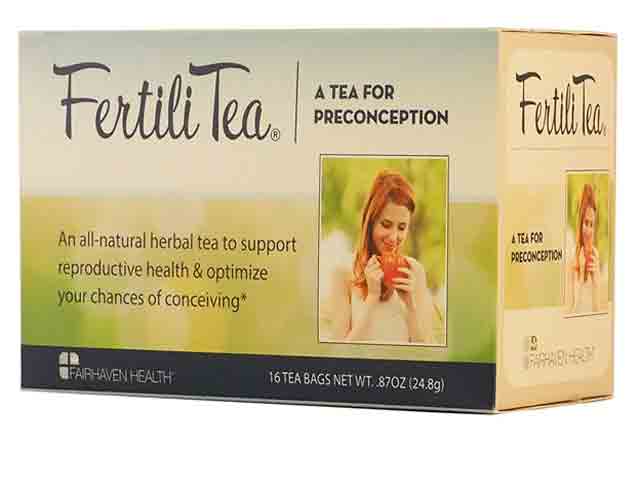 Time for tea now, because pre-conception can be a trying time for everyone. FertiliTea is a concoction of chasteberry (vitex) – good at stimulating progesterone, aka ladies mantle, which is known for easing painful periods – as well as nettle and peppermint leaf giving it an overall invigorating, minty taste. It's is easy to drink and does wonders to maintain hormone balance, and is the brainchild of leading US fertility supplier Fairhaven Health. At under £15, it's a pre-pregnancy must-have.
BABYSTART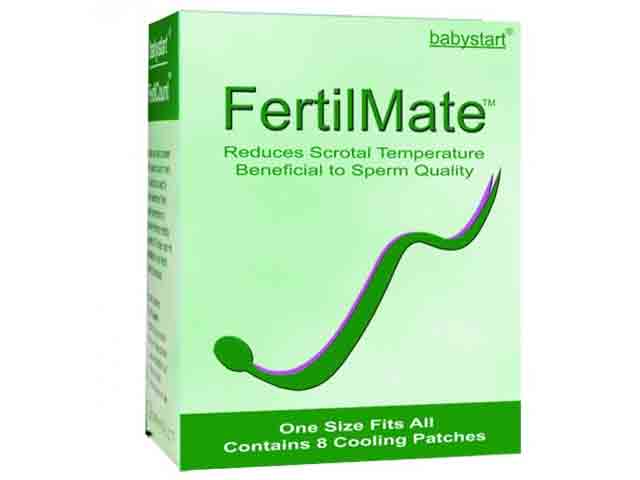 Recent stallholders at London ExCeL's annual Baby Show 'Purple Orchid' have devised their aptly named babystart range to help kick-start your journey. They've created a medically tried and tested portfolio of pre-pregnancy tests for both men and women, with the onus always on the natural. Options include a saliva-based ovulation predictor and "a cooling hydrogel patch for the scrotum which maintain optimal temperature for healthy sperm production", aka FertilCount.
They've even come up with a pregnancy test that can detect results just seven days after intimacy. So with all bases covered, you need only focus on the fourth.
My Fertile Food App from Bridge to Baby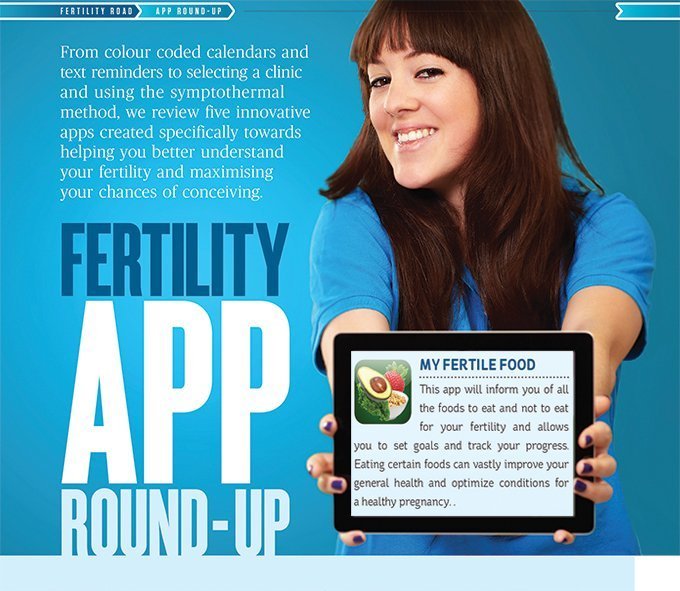 My Fertile Food helps women trying to conceive, going through IVF or egg donor cycles, to take better control of their odds of conceiving a baby by boosting their fertility through the foods they eat. Eating certain foods for fertility can vastly improve egg quality, optimize conditions for implantation, improve quality of sleep, overall health, and optimize conditions for a healthy pregnancy. This app will inform you of foods to eat and not to eat for fertility and pregnancy and allow you to set goals and track your progress.
Eat your way to better fertility and pregnancy on the go! Tracking, fertile food info, what to avoid, and recipes and progress reporting (now available!).
START EATING YOUR WAY TO IMPROVED FERTILITY
Are you trying to conceive naturally? Are you struggling with PCOS or unexplained fertility? Download the ONLY fertility app customizable for you to improve your fertility through the food you eat.
Track daily intake of food, water, vitamins and supplements
Tailor goals based on personal needs
Learn which foods to eat and avoid
Direct, mobile access to My Hopeful Journey. Mobile Infertility Organizer
Get and stay motivated throughout your journey
Fun easy and fun tracking on the go!