Five advantages of embryo adoption
Embryo adoption is one of the simplest forms of assisted reproduction treatment and, given its advantages and good results, it is increasingly embraced. Instituto Bernabeu's experience of this technique is very rewarding because the team at the clinic have first-hand knowledge of the solidarity shown by couples who, following successful treatment themselves, donate the embryos that have been generated so that others can become parents too. Advanced cryopreservation techniques mean that embryos can be frozen until they are due to be transferred to the uterus. This process opens up the possibility of enjoying pregnancy, childbirth, nursing and parenting a child for women who are unable to become mothers using their own ova. This can be because of their age, due to gynaecological or hereditary disorders, due to low ovarian reserve, because they have had recurrent pregnancy losses, implantation failure or because other techniques have not been successful.
Let us highlight five advantages of embryo adoption.
1. There is no waiting list
There is no waiting list for embryo adoption and, therefore, it is a swift process. Embryo adoption is the donation of good quality embryos from assisted reproduction treatment in other couples who have been successful with their own gametes or joint donation of gametes, ovum and spermatozoon. Couples take the decision to give others the chance of achieving the same thing through in vitro fertilisation (IVF). Donation is, by law, anonymous and the objective is to achieve the greatest possible compatibility with the couple in terms of blood group, Rh and phenotype.
2. Safety and efficiency: over 600 illnesses ruled out
The safety and efficiency of the procedure is another of its advantages. The quality of the laboratories at Instituto Bernabeu and the experience of its expert staff mean that advanced techniques on embryos can be performed in order to rule out hereditary disorders. Protocol demands that a genetic compatibility test (GCT) be performed in order to rule out over 600 hereditary recessive disorders and this translates into improved pregnancy rates. Donors have demonstrated fertility and have undergone exhaustive checks to rule out physical, psychological and hereditary pathologies.
3. It is the most simple and effective course of treatment for patients who have reproduction issues
Embryo adoption is the most simple treatment option and couples generally opt for it when other procedures have failed. In many cases, it is the woman's chance of becoming a mother. For example, if she has pathologies such as premature ovarian failure, menopause or a failure to respond to ovarian stimulation; or if the male partner has fertility issues. It is also an option for women who wish to experience motherhood alone, for lesbian couples and for people who wish to adopt whilst also enjoying the experience of pregnancy.
4. Simpler preparation for the female partner
The treatment is personalised based on each woman's characteristics. Patient preparation is easier and less demanding and, in most cases, no hormone stimulation is required. It is only necessary in women who will shortly go through the menopause or who are going through it at the time. If the patient is going through the menopause, treatment begins with preparation of the endometrium. Oestrogen patches or oral capsules, as well as progesterone tablets for vaginal administration, are prescribed in order to prepare the body. When the endometrium has reached the perfect stage, the embryos are defrosted and transferred to the uterus. Usual practice involves transferring just one embryo since the success rate is in excess of 50% and this avoids the risk of multiple pregnancies.
5. Fewer visits, less medication and cheaper
There are fewer visits than in other courses of treatment because, on the whole, only an ultrasound scan is required before proceeding. The number of necessary pharmaceutical drugs is also lower. As a result of all these advantages, the cost comes down. Furthermore, results are satisfactory because the success rate is in excess of 50%.
NEWS: Get access to adult photos of the Cryos sperm donors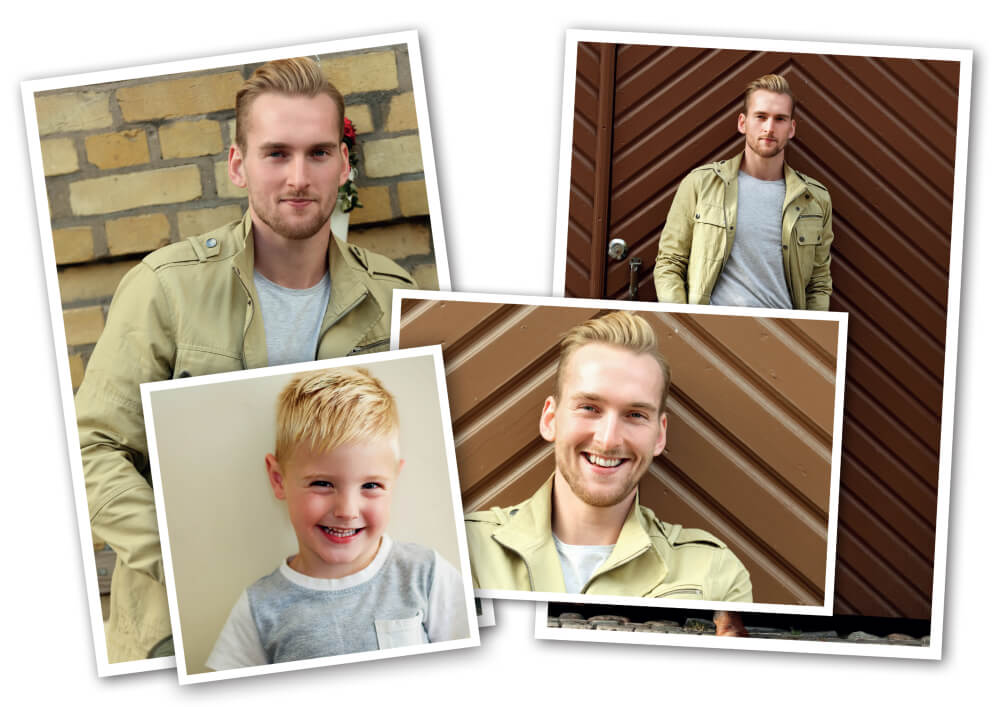 Viewing adult photos of Cryos sperm donors is now a reality. Visit dk.cryosinternational.com today and get access to the new feature.
At Cryos it is now possible to access adult photos of sperm donors on our website, thus adding another dimension to your search for the perfect donor.
The unique chance to see both childhood and adult photos of your sperm donor, provides you with a more comprehensive idea of who your sperm donor is and moreover of the features of your future child. We hope that this extra dimension will upgrade your experience making your decision of a sperm donor easier.
The 5-6 adult photos are taken by a professional photographer and are a part of the donors extended profile where you also have access to childhood photos, an audio recording of the donor's voice, a handwritten message, an emotional intelligence profile, and finally our staff impressions of the donor, amongst other exclusive features.
The adult photos require special access on our website. Visit our website and find out more and get access to this new feature now.
Please note that the person in the photos is a model and not a Cryos donor.
Conceive Plus Helping Couples Conceive Naturally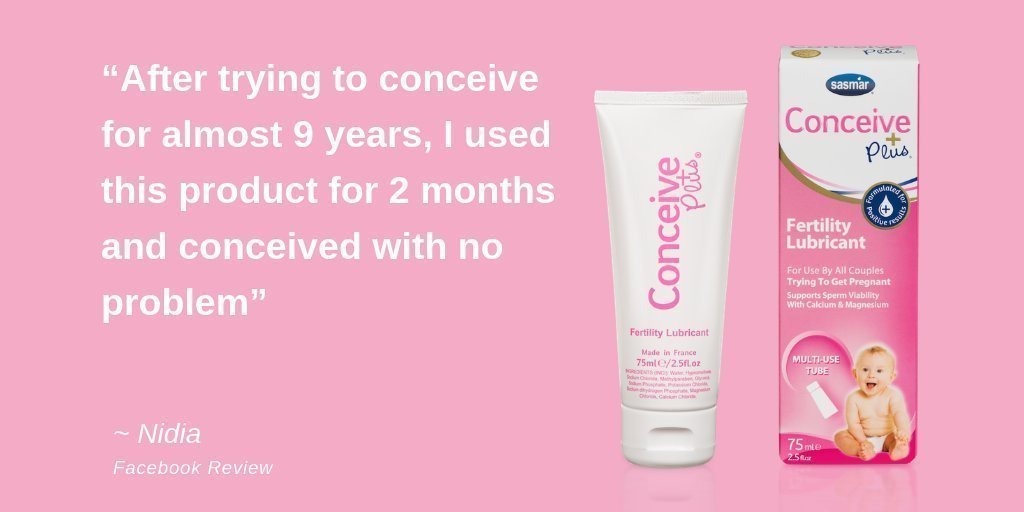 There are many challenges faced by couples who want to get pregnant naturally to start or extend their existing family. Busy lifestyles, careers, buying a home, as well as everyday health concerns such as lack of sleep, poor diet and lack of exercise can create emotional stress or stress on the body, either of which can negatively affect the chance of conception.
Even the process of conception itself, the journey of the sperm to the egg is a complex feat of biology fraught with variables. Despite the stories, we read of how easy it is to get pregnant (and for some it is) statistically a couple in their twenties has a 20 to 25 percent chance of pregnancy each month. By 30, the chance of becoming pregnant in a given month lowers to around 15 percent and by 35, the likelihood is can be as low as 10 percent in any month.
When pregnancy does not occur as planned many couples can stress unnecessarily especially if there is a lack of education or understanding of fertility, such as the fertility period, the process of ovulation and the days that conception can occur.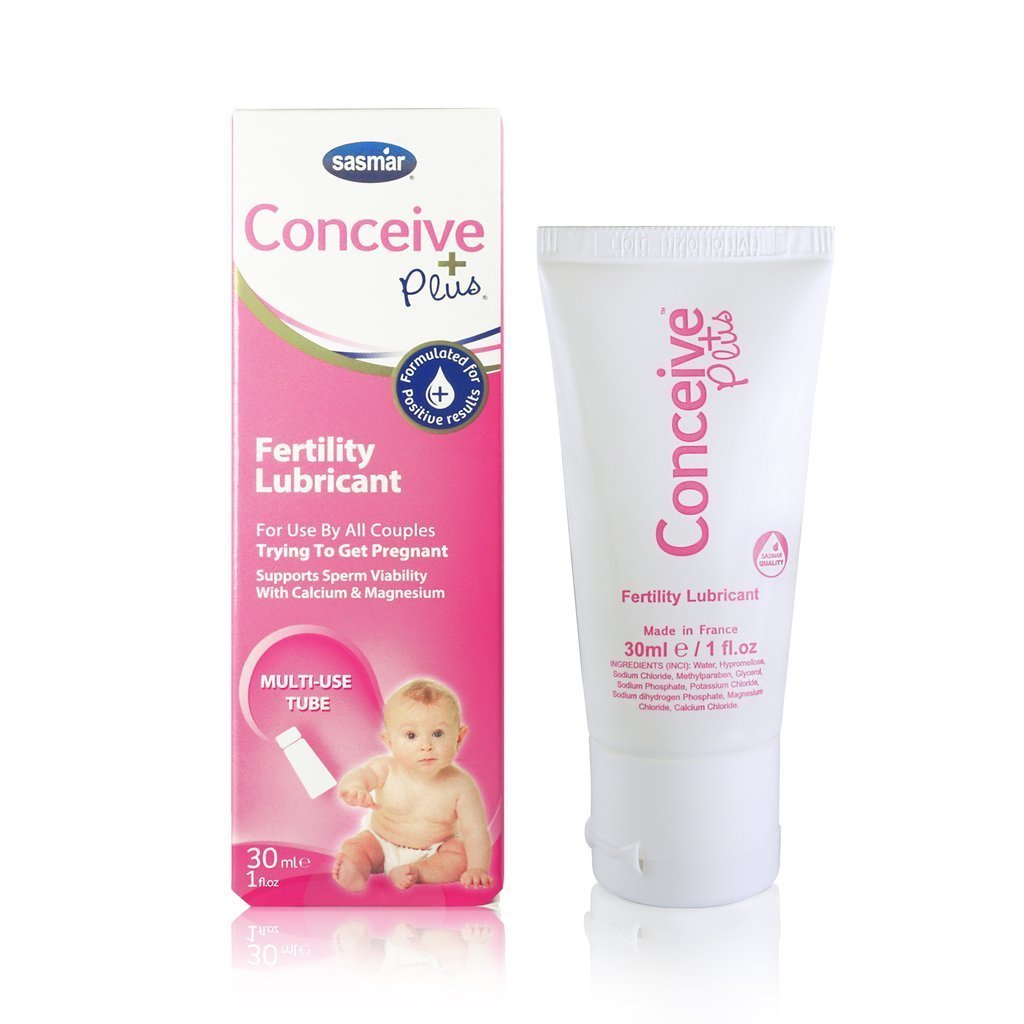 Stress can also lead to or exacerbate vaginal dryness and as a result, many trying to conceive couples experience a lack of natural fertile fluid (Cervical mucus). Cervical mucus plays a vital role in the process of conception by creating the optimal vaginal environment as well as facilitating the movement of sperm to the egg. Trying to conceive couples are 50% more likely than couples that are not trying to pregnant to experience Vaginal dryness and 75% couples experience vaginal dryness when trying to conceive.
Vaginal dryness is a cause of subfertility yet many couples do not even notice or understand that this can be a barrier to natural conception, traditionally a regular personal lubricant is used however these have been shown to damage sperm, are the formulated with the wrong PH (to acid) and wrong osmolarity (to thick), either damaging or creating a barrier to sperm and should not be used.
Studies also indicate that a man's health affects his sperm in both quality and quantity, and low sperm counts and poor quality have a negative effect on the chance of conception.
Conceive Plus is isotonic formulated with the optimal PH and osmolarity to mimic natural cervical mucus with the added benefit of Calcium and Magnesium ions essential to support Conceive Plus formula matches natural fertile fluids, supplements moisture to support the K viability and motility of sperm, and bonding of the sperm to the egg.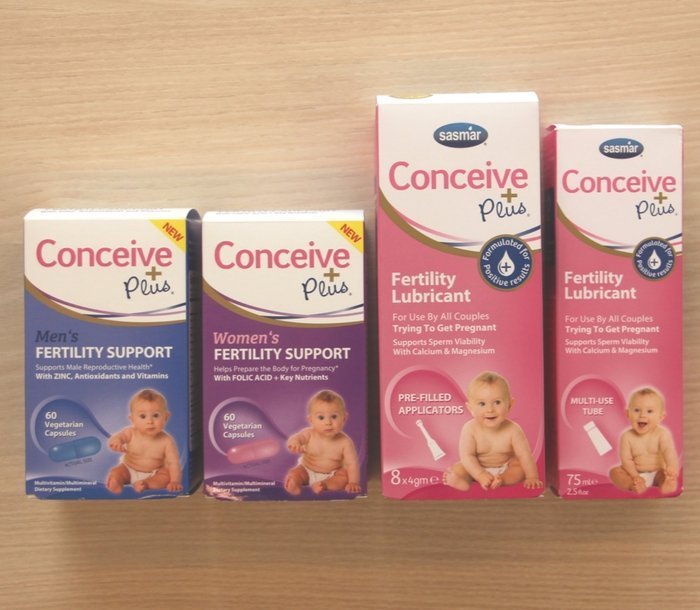 In independent studies, Conceive Plus is shown to be compatible with sperm and egg making it the lubricant of choice for couples who are trying to conceive.
Through an intimate understanding of personal lubricants, optimal vaginal health and fertility Sasmar's team has developed the Conceive Plus range, a selection of products specially formulated for couples who have just started trying as well as those who have been trying to get pregnant for a while.
The newest edition Conceive Plus Fertility Support contains essential nutrients that prepare the body for conception including zinc, folic acid, iron, multivitamins and antioxidants in two speciality formulations for men and women.
See website for information and retailers.  Always read the label. Available from Lloyds Pharmacy, Amazon & Chemists conceiveplus.com
Available from Lloyds Pharmacy, Amazon & Chemists conceiveplus.com
Get Answers To All Your Questions About Donor Sperm At The Fertility Show London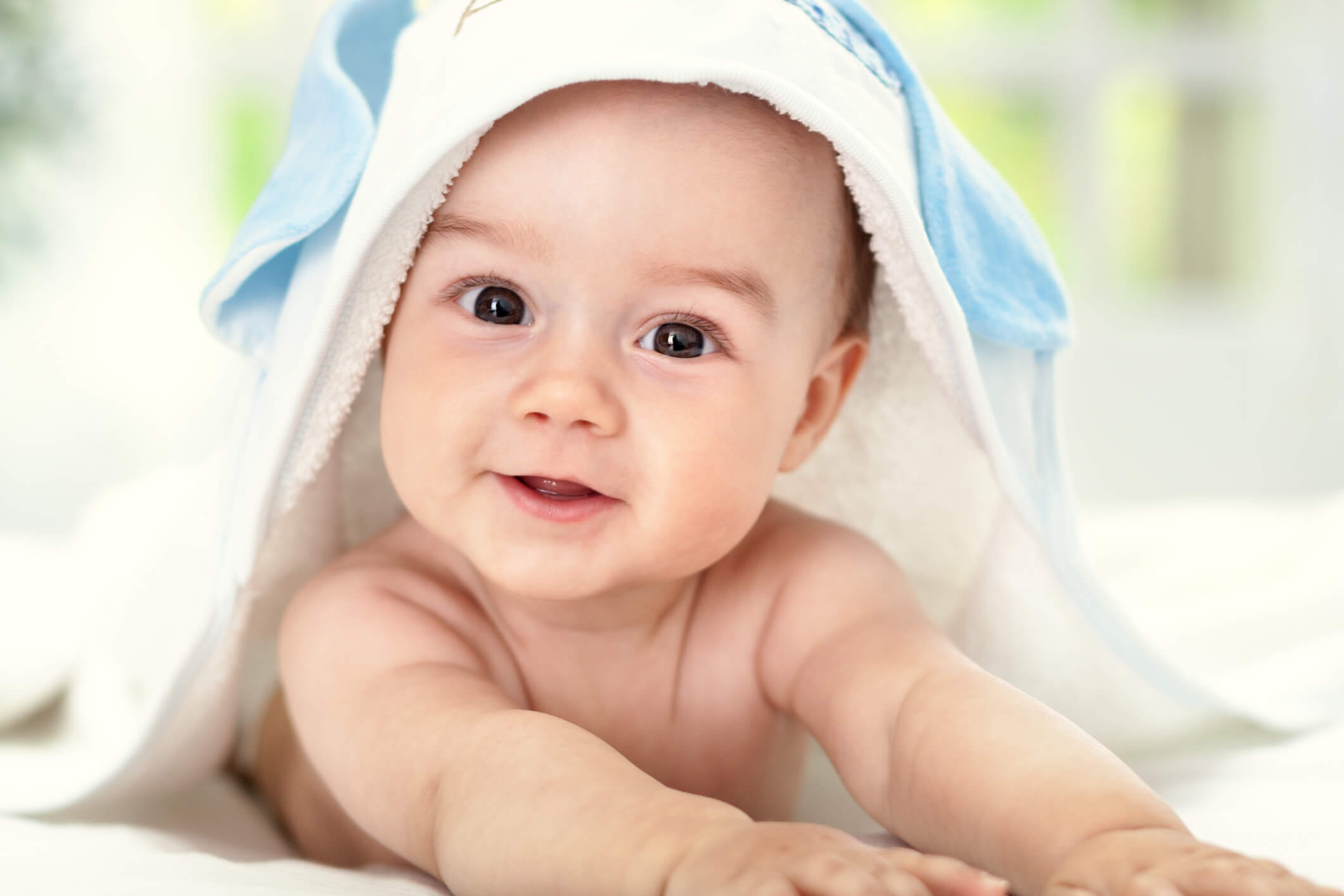 The world's largest sperm bank, Cryos International, is attending The Fertility Show London on the 3rd and 4th of November 2018. The event is for everyone who dreams of starting a family and seeks information on the subject. The Fertility Show London is the biggest live event where you can meet with top fertility experts and patients alike. Every year, The Fertility Show London has thousands of visitors who use the event as a place of learning and discovery before embarking on their fertility journeys. Cryos will be there to guide you at our stand H34.
What to expect:
At the London Fertility Show, you will have the opportunity to participate in a comprehensive seminar program with over 50 lectures by leading experts, to visit exhibitors' information stands to get the chance to speak face to face with clinics, doctors and specialists in fertility, and to meet like-minded people, who have made the same decisions as you and want to share their experience.
You will have the opportunity to:
ask your individual questions
meet specialists in person
get informed about the latest fertility research
hear from others who have been in your situation
learn more about safe fertility treatment
get advice from leading experts on and off stage
have a personal conversation with Cryos about your needs
Valid information and a safe environment
There is a lot of information available on the internet and you will probably spend months investigating the different options. Some of this information is unreliable or risky. Do not leave the most important decision in your life to chance. At the Fertility Show London, you can be sure that all information is scientifically validated.
The event will be conducted in a discreet and safe environment with no name badges so that you can feel comfortable asking questions and exploring your options for your fertility journey.
Visit Cryos' stand
Cryos is the world's largest sperm bank with the largest selection of sperm donors to choose from. We have more than 30 years of experience and we would love to share that knowledge with you. Visit Cryos' stand H34 for an informal conversation and we will personally help guide you through your decisions.
Visit Cryos' website here
We look forward to seeing you at our stand at The Fertility Show London 2018.