This recipe is great for boosting fertility as it contains a variety of nutritious foods that all improve the chance of conceiving.
Bananas contain vitamin B6, which is one of the most important vitamins for conception because it regulates hormones. A deficiency could lead to irregular menstruation and poor egg and sperm development.
Pumpkin seeds and walnuts also aid in male fertility. Pumpkin seeds are a good source of zinc and essential fatty acids, which are important for the cell division and the production of healthy sperm.
Walnuts can be very beneficial for sperm quality. According to a study by the Society for the Study of Reproduction at UCLA, eating just a handful of walnuts per day was linked with increased sperm vitality.
Healthy banana bread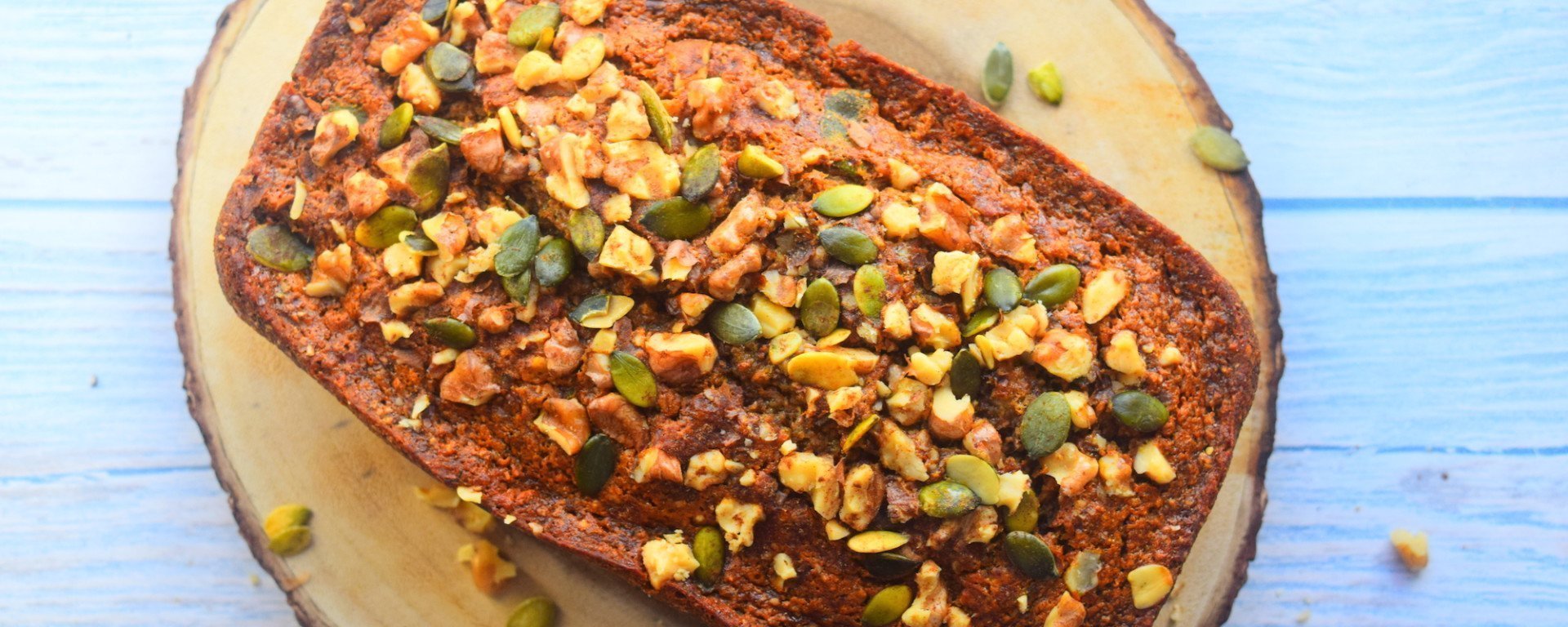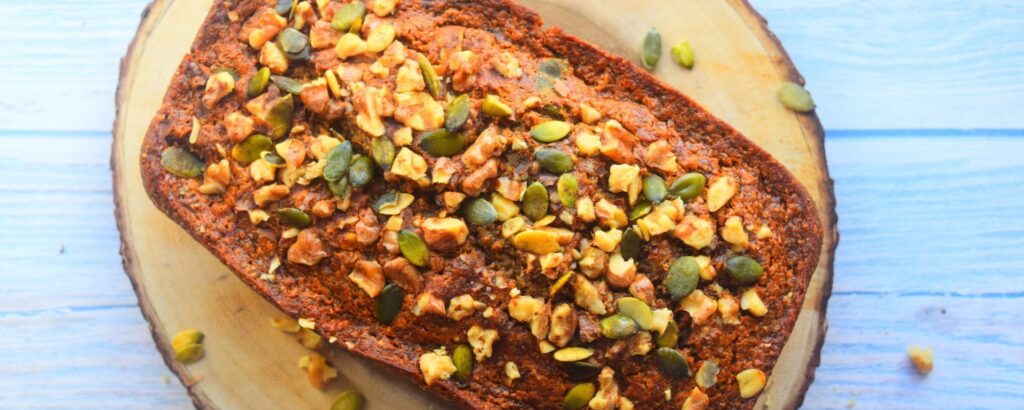 Author:
Cook time:
Total time:
Ingredients
1/3 cup/70g coconut oil, melted
1/2 cup/170g honey
2 eggs
1 3/4 cups/210g wholemeal flour
1 tsp. cinnamon
1 tsp. vanilla extract
1 tsp. bicarbonate of soda
60ml unsweetened almond milk
2 1/2 medium bananas
1/3 cup/40g chopped walnuts
1/4 cup/30g pumpkin seeds
Instructions
Preheat the oven to 165°C.
Add the coconut oil, honey, almond milk and eggs to a large bowl and mix well.
Mash the bananas with a potato masher then add them to the bowl. Whisk until everything is well combined using an electric whisk.
Add the cinnamon, bicarbonate of soda and vanilla extract and mix well, then carefully add in the chopped walnuts and pumpkin seeds, stirring them into the mixture.
Add the mixture to a greased loaf tin and sprinkle more pumpkin seeds and walnuts on top.
Bake for 60 minutes, or until a fork pricked into the centre comes out clean.
Healthy Banana Bread | Fertility Road
We asked the experts at MyNutriCounter to inspire readers with a handful of delicious recipes, each containing important nutrients to ensure you have the best possible chance of conceiving.
Preparation Time: PT
Cooking Time: PT
Total Time: PT
Recipe Ingredients: