- Advertisement -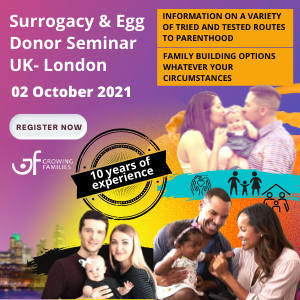 The Centre started its activities in January 1995 as the first non-governmental center of assisted reproduction in the Czech Republic. Due to such a high success rate throughout the whole time of its existence, the centre ranks among the topmost facilities.
For the last three years, the success rate has been consistently above 45% which is an outstanding result in comparison to the European average. Up to now, the IVF team has helped to conceive pregnancies through methods of assisted reproduction more than 7000 couples. The Centre is led by the Head Physician, Dr. Jaroslav Hulvert.
The IVF team, including the IVF laboratory workers, have all been trained by the world's best-specialized professionals, mostly from Israel, where the success rate in treating infertility is the highest in the world. Thus, all the physicians working within the IVF program have the highest possible professional qualifications, together with a number of specialized training and study visits abroad. The IVF team of ISCARE IVF treats its clients with an individual and humane approach. It has a long background in curing foreign clientele and is well equipped with a knowledge of the English and German language.
The IVF Centre provides a whole range of curative procedures, including the most modern ones, such as ICSI, PICSI, genetics, pre-implant diagnosing (PGD, PGS), cryo-conserving, embryo monitoring, vitrification, etc. It can also offer the egg donation program or IVM.
ISCARE IVF is an accredited center working with human tissue in the Czech Republic compliant with the Directive of the European Parliament and Council 2004/23/ES and Law no. 296/2008 from the collection of laws and legal directives no. 422/2008. It has a permit issued by the National Institute for Medication Control (SUKL) and holder of ISO certification 9001:2001, 14001:2004.
For More information…
www.iscare.cz
Related
https://fertilityroad.com/baby-bear-bourn-hall-wickford/
https://fertilityroad.com/bourn-hall-clinics-guide-intracytoplasmic-sperm-injection/
https://fertilityroad.com/blastocyst-culture-way-go/
https://fertilityroad.com/iscare-ivf-the-centre-of-assisted-reproduction/