Vicki Powell talks to Fertility Road Magazine about her personal during through IVF and the importance of mindset during the IVF process.
Mindset is everything! We had IVF on the NHS and are delighted to now have a healthy baby boy. But I strongly believe it is vital to prepare yourself mentally.
The treatment was free in monetary terms, but did have an emotional and physical cost.
The IVF procedure is intensive and stressful, with no guarantees of a happy outcome at the end of it.
The drugs during the treatment can leave you feeling hormonal and temperamental. It can put a strain on anyone.
I found maintaining a positive outlook helped to get us through the treatment – eventually having the baby we longed for.
My partner and I had been trying for four years before we conceived with IVF. At the age of 34, I had conceived naturally after trying for nine months.
Our story
My partner and I had been trying for four years before we conceived with IVF. At the age of 34, I had conceived naturally after trying for nine months.
I had thought those nine months had been a long time, so I was both relieved and excited when the test came back positive.
Sadly, I miscarried eight weeks later. I remember feeling empty and disappointed. But I picked myself up, thinking we would try again soon and that it wouldn't take long to get pregnant.
A year passed and nothing had happened. It was then, reluctantly, that I decided to seek medical advice.

Feeling resentful of IVF
I still hoped to conceive naturally and didn't want to believe my body couldn't create or carry a baby without intervention. I felt resentful of the whole process because I felt a failure.
But, at 35, I knew time was against me and I wanted to get the process started.
People would sometimes ask if I planned to have children. When I said we were working on it, they soon kept quiet.
Operation on my fallopian tubes
We went for our initial meeting and had a scan.
The consultant said they could see my fallopian tubes – which they shouldn't be able to do – and found a cyst. Things started to get serious.
It came as a shock as I wasn't expecting them to find anything wrong – but simply reassure me that everything was as it should be.
One of my fallopian tubes was inflamed and I had a pre-op consultation the next day. I was advised I would need to have key-hole surgery to investigate. However, I had to consent to potentially having my fallopian tubes and ovaries removed if they were beyond repair.
They found that one of my fallopian tubes was badly damaged. During the operation the surgeons also removed lots of scar tissue (endometriosis), which had probably stopped me staying pregnant.
My chances of conceiving naturally had now reduced by 50 per cent. When I was told medically that my chances were reduced, there was a real shift in my mindset.
I realised there was no point fighting medical intervention, but rather to embrace it.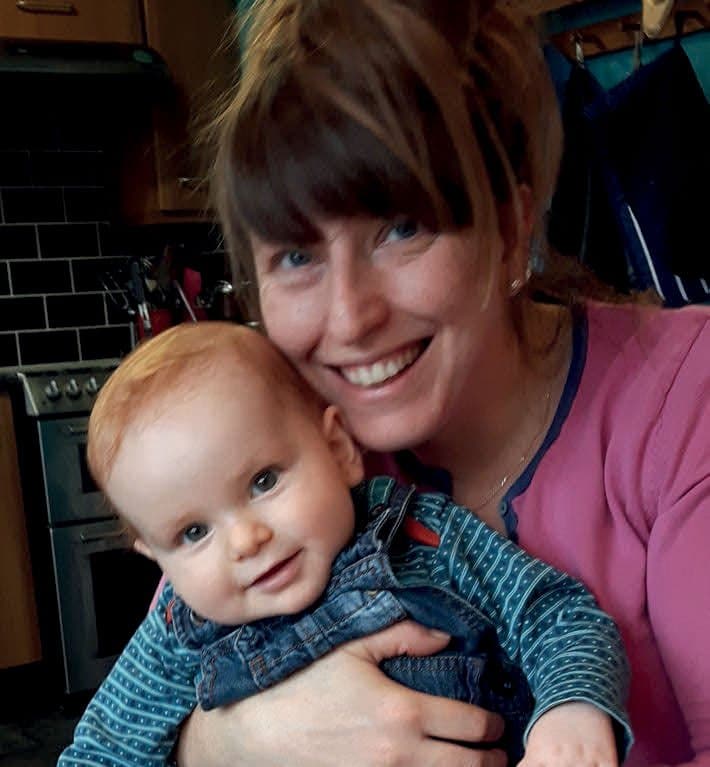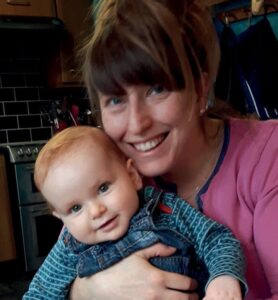 The IVF process on the NHS
I found waiting was the most difficult part.
Once you have your first appointment, the momentum picks up and it then took around three months from start to finish.
It felt like I was constantly at the hospital (which was a good thing!) – for consultations, blood tests or scans. I decided to take it just one appointment at a time. I compared taking all the tablets to produce the right hormones to taking multi-vitamin supplements.
The drugs left me feeling a bit funny, hormonal and emotional. At the same time, it was a good feeling – as I knew something was happening in my body.
Then came the first injection. It felt quite daunting when all the medication arrived and we had to figure out what, when and how to do all the injections.
I also felt excited in equal measure – the process was now picking up pace. I saw it as a challenge and decided I would administer the injections myself. The first attempt didn't go well – flustered, I asked my partner for help. On the second attempt, I successfully put the needle in my own stomach and felt a sense of accomplishment.
I live in Bristol and you only get one round of IVF on the NHS. While I'd like more than one treatment to be available to take the pressure off couples trying to conceive, I cannot fault the staff we dealt with.
I thought the Bristol Centre for Reproductive Medicine (BCRM) at Southmead Hospital, its procedures and staff, were all incredible.
You might be interested in reading: IVF abroad – costs, countries and availability
Mindset
I approached the whole process with mindset that it will work. I had been on forums and learned that many people conceived – eventually.
The NHS offered mindfulness classes, to help keep us focused on the present rather than worry about the 'what ifs'. I think it is great the NHS recognises the value of mental well-being, as well physical.
I also worked with Liz Walton, a leader and coach who helps people to deal with fertility issues. She has first-hand experience of the process, having had several rounds of IVF before conceiving naturally, and helped prepare me prior to the treatment. With Liz, we looked at removing blocks and historic emotional trauma, that might hold the body and mind back. I had been questioning if I was good enough, but through our sessions we helped build up my self-esteem and self-belief.
Just as I think it's important to eat well and look after our bodies, I think it's vital to be aware of your thoughts.
The work with Liz was life-changing. I felt lighter and happier afterwards and approached the whole IVF process with a much more positive mindset. I don't believe I would have got pregnant without our sessions together.
I also had weekly acupuncture sessions, focusing on conception and incorporating some visualisation, which was both empowering and relaxing.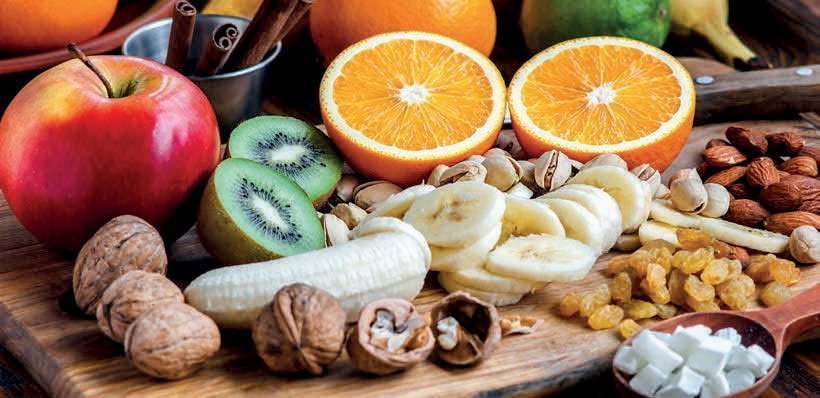 Diet
As a nutritionist student, I recognised the importance of a healthy diet. I tried to eat a balanced diet, with plenty of fruit, vegetables and wholegrains, and cut out processed food.
I planned my meals in advance so I wouldn't be tempted to eat quick, unhealthy snacks. In time, it became a habit and I no longer thought about it.
Aside from folic acid, I also took Spatone, a natural iron supplement, and introduced plenty of spinach and kale into my diet, alongside lots of water. It's important for the body to be as ready as possible to conceive. I believe that nutrient intake and a healthy diet is just as important as mindset.
By putting good practices in place, I felt like I was taking some control in the treatment.
Dealing with loss
The doctors harvested nearly a dozen eggs, resulting in four embryos, 3 of which were later frozen. The implantation of an embryo was a success – and two weeks later I learned I was pregnant. I was ecstatic.
Then at 11 ½ weeks, just when I was bracing myself to make the news public, I miscarried. It was worse than the first time, as it had been so much more difficult to get pregnant.
I told myself it wasn't meant to be and, thanks to the work with Liz, I managed not to blame myself. I told myself it would work next time.
Success
I had to go through the weeks of taking all the medication again in order to get my hormones ready to accept my embryos, which had been frozen.
I fell pregnant again and, though delighted, I wasn't that surprised. I just knew in my heart it was going to work out.
I tried to enjoy the pregnancy from the start and not worry about what might happen. We had lots of scares during the first trimester, with repeated bouts of heavy bleeding and passing of huge clots causing anxiety of another miscarriage, but amazingly that baby hung in there. Of course, doubts did creep in, but on the whole I stayed positive.
On February 12, 2016, I gave birth to a beautiful baby boy, whom we called Rufus James. It was an amazing feeling to see and hold my long-awaited baby.
Looking back, I would do it all again. Yes, it wasn't the most pleasant of experiences, but nor was it that bad.
And, of course, it was worth it.
For me, believing that IVF would work helped to get me through it. Taking control of my health as much as possible – both physically and emotionally – was empowering.