- Advertisement -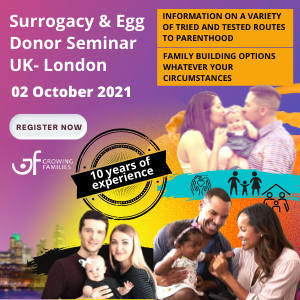 Infertility impacts! Whether financial, mental or physical, there is a cost to the struggle that many people face on a daily basis.
It is a hoped that a new app which is currently being trialled at Montreal's Jewish General Hospital which aims to help "navigate the world of infertility" will soon be rolled out to tackle the isolation felt by so many who are affected by infertility.
The aim of the 'Infotility' fertility app is to provide easy access to information that might help. Dr. Phyllis Zelkowitz who is leading the app development project explains the rationale behind the initiative; "Sometimes medical information is overwhelming and hard to understand. Patients were coming to me and saying they wanted information about psychosocial issues and mental health issues, help with such areas as how to deal with family and friends — issues that there isn't necessarily time to address in a busy clinic.
That is when I came up with the idea of developing an app,"
The population with fertility issues is diverse and, "increasingly, people are using smartphones and apps to obtain health information," she said. "This is particularly true of people aged 18 to 49, who prefer to access the internet via a smartphone. Since people with fertility concerns fall into this age range, we thought an app would be a good way to provide information and support."
The goal of the fertility app, which was vetted by medical professionals, "is to provide easy-to-understand, accessible, reliable, up-to-date information all in one place for men and women about infertility and its treatment, and also issues about promotion of  reproductive health — physical and mental," she said.
The fertility app has three sections: one has basic information, including a glossary of medical terms people could encounter in diagnosis and treatment and a rundown on laws governing fertility treatment.
The second, an action section, includes information about nutrition and exercise, material intended to promote mental well-being and prepare people for clinic visits. A third section, Connect, is intended to provide peer support. It is a monitored message board, manned by trained volunteers who have themselves been through infertility treatment.
As technology continues to develop and we seek faster and faster answers, solutions and information it is inevitable that these mobile applications, or whatever they might morph into in the future, will play an increasingly important role in how we access information relating to our fertility.